We're at the point in the year where I'm sure many of us are starting to plan our 2016 travels.
2015 was an "easy" status year for me
Living in hotels and on planes full time made it really easy for me to requalify for status this year. I more than double qualified for top tier status with American, Hyatt, and Starwood this year.
Some might ask why I didn't go for status with more programs. Living in hotels full time I could have easily qualified for top tier status with Hilton, Hyatt, IHG, Marriott, and Starwood.
But after having played this game for about a decade, I was just tired of mattress running and trying to squeeze every possible stay credit out of a trip. I'd rather stay somewhere a bit longer and be able to enjoy a destination more, rather than switching hotels every night.
The average number of nights per hotel stay this year was considerably longer than in past years, which contributed nicely to my sanity.
Why I'm going for Executive Platinum status in 2016
In mid-November we learned about the changes American is making to the AAdvantage program next year. For me, the most significant changes are the following three points:
Executive Platinum members go from earning eight systemwide upgrades to four systemwide upgrades per year
Starting in the second half of the year, redeemable miles will be awarded based on revenue rather than distance flown
There will be a huge award chart devaluation on March 22, 2016, which will increase the cost of many of my favorite awards
Still, I'll be going for Executive Platinum status in 2016. That doesn't actually take that much effort on my part, since I easily fly 100,000+ miles per year (excluding award travel) without much effort.  As I explained in the post about whether the AAdvantage changes impact my loyalty to American in 2016:

Point being, while I'm not thrilled with the direction American is headed, there's still value in having status for domestic upgrades and priority services.
Getting a head start on 2016 status
While I know I'd probably requalify for status anyway, there's something nice about getting a "head start" on status for the year. It's nice to not have your elite qualifying mileage counter low for too long.
Fortunately in the first couple of weeks of the year I have a discounted paid business class ticket from Colombo, Sri Lanka, to Los Angeles on Qatar Airways (a new flight for them), which will earn me ~16,000 elite qualifying miles.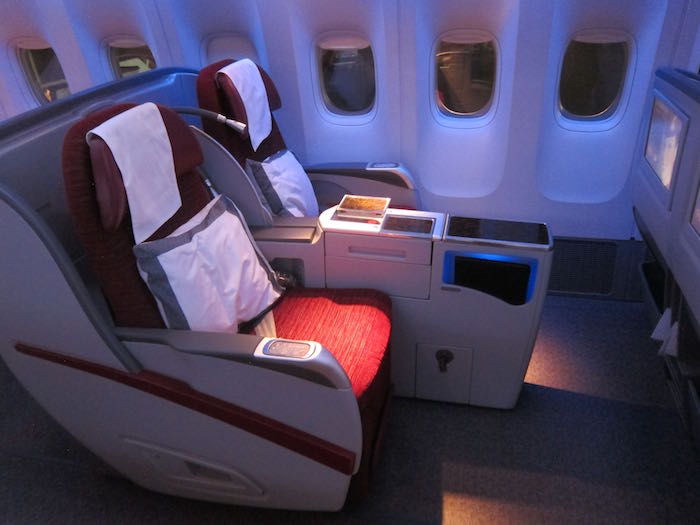 Qatar Airways business class
But now I'm planning a couple more tickets. American has a ton of great fares from the US to Central and Latin America, given what a strong presence they have there. For example, for a long time the business class fare between Los Angeles and Panama City on American has been under $750 roundtrip.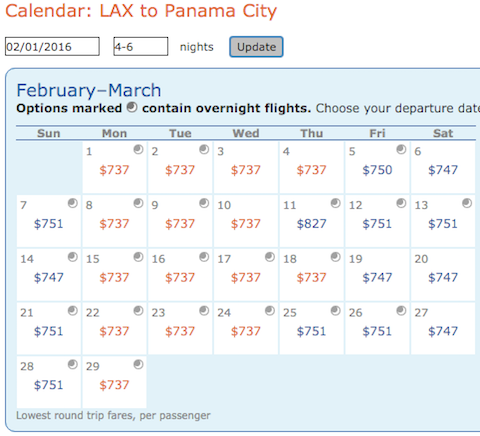 For a few more dollars you can route it quite creatively, like the following, which is still under $800:
To put that on a map:
How many miles would that earn an Executive Platinum member?
9,432 miles "butt in seat miles"
18,863 elite qualifying miles
32,580 redeemable miles

9,432 miles (base miles)
9,432 miles (100% Executive Platinum bonus)
4,716 miles (50% class of service bonus)
9,000 miles (premium cabin bonuses)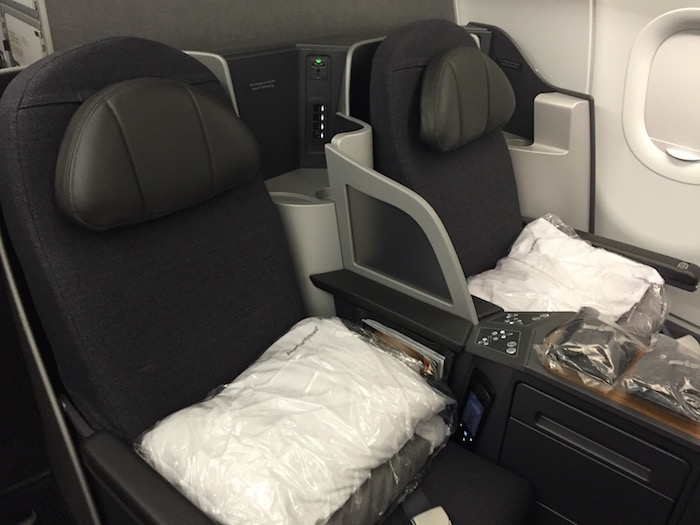 This ticket includes travel in American's A321 business class
That's quite an efficient mileage run. Earning elite qualifying miles for under 4.8 cents each and redeemable miles for under 2.5 cents each in paid business class is tough to beat. That's almost a fifth of the way to Executive Platinum requalification in one trip. I've also never been to Panama City, so it seems like a fun weekend getaway.
Just for comparison, once American goes revenue based, Executive Platinum members will earn 11 redeemable miles per dollar spent on base airfare. The base fare on this ticket is ~$662, meaning an Executive Platinum member would earn a total of ~7,282 AAdvantage miles for the trip after the change. That's just over 20% of the miles you'd earn for the same ticket now.
Bottom line
Maybe this is only something "old school" mileage runners can relate to, but I sort of miss the crazy routings I used to take to get places. Nowadays my revenue travel is almost always on the most direct route, and I sort of miss criss crossing the country. There's something exciting about planning a trip with some out-of-the-way connections while miles are still earned based on distance flown rather than dollars spent. And if I can visit a new city in the process, all the better.
Are you planning your 2016 travel yet? What do you have planned?