In my opinion Qatar Airways offers the all around best business class experience in the world with their Qsuites product. However, historically one area where the airline has lagged is with inflight Wi-Fi. Up until recently:
None of Qatar Airways' 777s had Wi-Fi, and those were the backbone of their long haul fleet
Qatar Airways' A350s featured OnAir Wi-Fi, which is incredibly slow
Last year Qatar Airways announced that they'd introduce "super Wi-Fi," and I just experienced it for the first time a couple of days ago on an A350-1000 flight from Doha to Dallas, and wanted to share my thoughts.
Does Qatar Airways' "super Wi-Fi" make the airline even more competitive?
What Is Qatar Airways' Super Wifi?
Qatar Airways has partnered with Inmarsat's GX aviation technology for their inflight Wi-Fi. This is a new type of Wi-Fi that's significantly faster than what you'll find with their OnAir Wi-Fi.
Which Planes Have Qatar Airways' New Wifi?
Qatar Airways has said that eventually all Airbus A350 and Boeing 777 aircraft will feature the new Wi-Fi. However, it could take a while till that's the case.
In the short term you can expect super Wi-Fi to be available on:
All newly delivered A350-900s and A350-1000s (all of these feature Qsuites)
All 777s that have been reconfigured with Qsuites, as well as select 777s without Qsuites
So if you're flying Qsuites you're more or less guaranteed this Wi-Fi. The only way to be absolutely certain is to fly an A350-1000, though, since 777s can always be swapped out last minute. All A350-1000s came delivered with the faster Wi-Fi.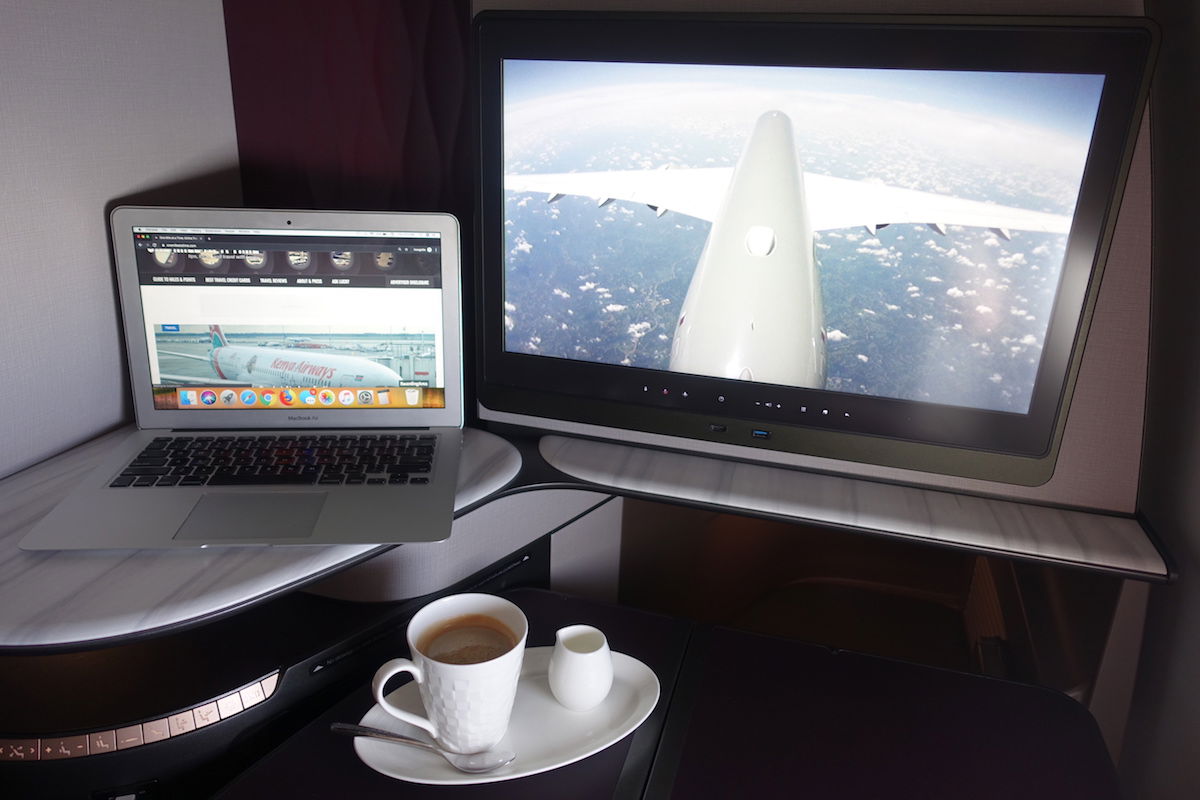 How Much Does Qatar Airways Charge For Inflight Wifi?
Qatar Airways offers one hour of free Wi-Fi to all passengers with their new offering. That's pretty generous, especially when you consider that this isn't just limited to messaging or social media, but rather gives you full access to the internet.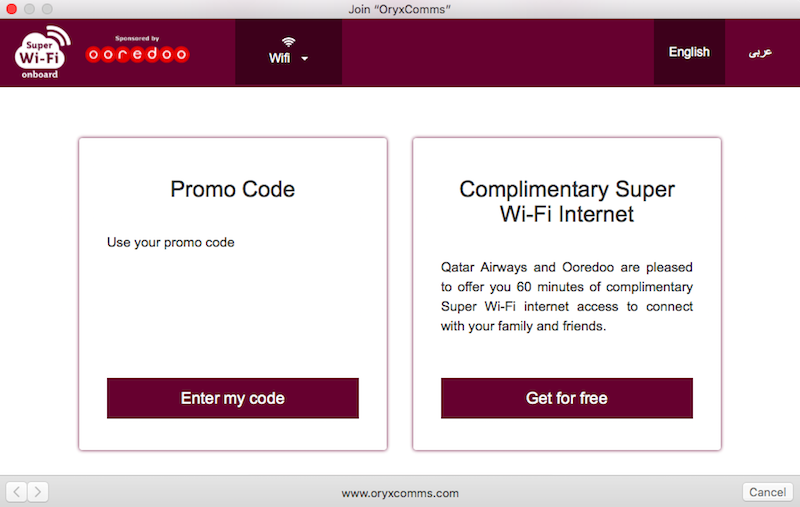 On my 15 hour flight from Doha to Dallas the cost of Wi-Fi was just $10 for the entire flight, with no data caps. That's an incredible value.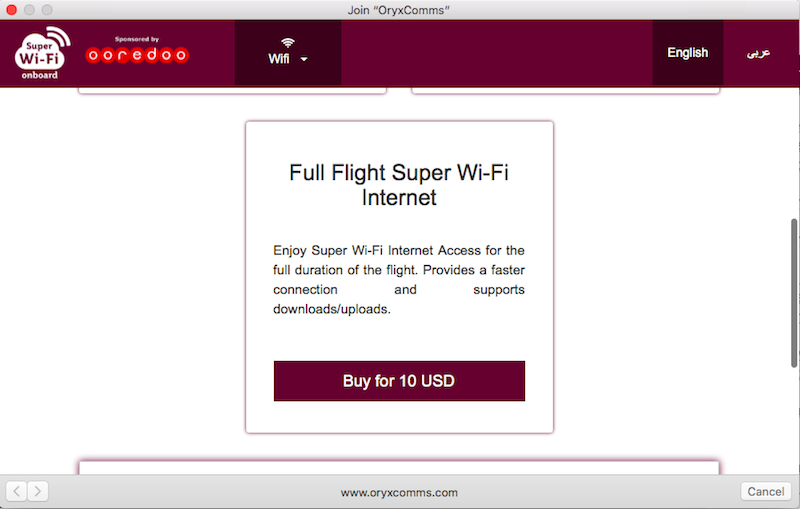 It's my understanding that pricing varies by route, though. Still, all the data points I've heard suggest that the cost is $10-20 per flight with no data caps, which is an industry leading price, in my opinion.
Note that Qatar Airways also offers free Wi-Fi codes on select routes, though only if you book directly with them.
How Good Is Qatar Airways' New Wifi?
I was extremely impressed by Qatar Airways' new Wi-Fi speed. While not quite to the speeds you'd experience with Viasat or Gogo 2Ku on a domestic flight, I still found the speeds to be excellent. Furthermore, there were no major coverage gaps throughout the flight, which impressed me.
Stupidly I didn't do a speed test, but as someone constantly uses inflight Wi-Fi, I'd say this was among the best speed I've experienced outside of Viasat or Gogo 2Ku.
Furthermore, I should add that while I've had good Gogo 2Ku experiences on domestic US flights, I've found there to be huge coverage gaps on international flights.
My only criticisms are that:
Sometimes the Wi-Fi briefly disconnected due to a lack of coverage, but it always returned within a minute or so
Any time I went "idle" for a couple of minutes I had to once again click the "connect" button, though that wasn't a huge deal
Qatar Airways Wifi Summary
Qatar Airways offered my all around favorite business class even before they had Wi-Fi, but their new Wi-Fi is the icing on the cake. The speeds were excellent, and at $10 for the entire flight with no data caps, I felt it was a spectacular deal.
Let me take it a step further — I can't think of a single airline that offers a better overall Wi-Fi value for long haul travel. Lately we've seen a trend whereby some airlines have gone from offering unlimited data to offering data caps (EVA Air and Etihad are two such examples), so to see Qatar offer Wi-Fi with no data caps is awesome.
While Delta offers 2Ku on international flights, I've found the coverage gaps to be huge, and the pricing is also much higher.
So while this Wi-Fi isn't quite to the level you might experience on the ground, this is my all around new favorite inflight Wi-Fi for long haul flights.
If you've used Qatar Airways' new "super Wi-Fi," what was your experience like?