As anyone who has read this blog for any amount of time knows, I'm fascinated by Akbar Al Baker, Qatar Airways' CEO. He's one of the most passionate/insane people in the airline industry. So I feel strongly about him, both positively and negatively.
Al Baker certainly isn't afraid to open his mouth. He has called Delta's CEO unpatriotic, unethical, and weak, just to give one example.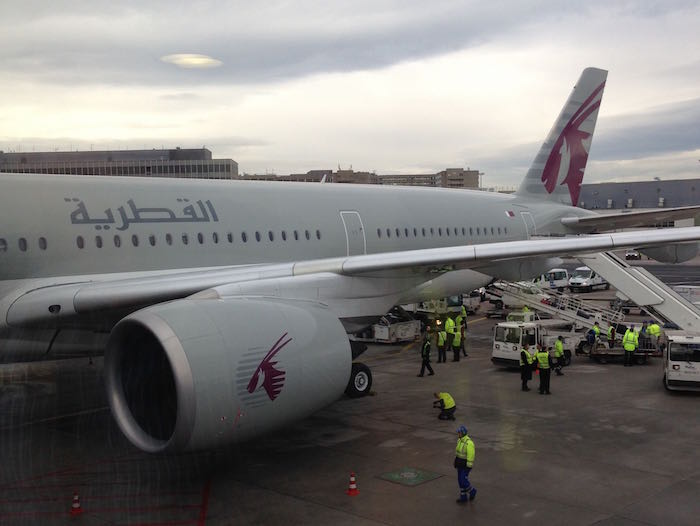 That brings me to his latest announcement, which makes me curious. Via Travel Market Report, Al Baker claims he will "usher in a historic moment in American aviation" in New York on December 9, 2015:
According to a press invite received by Travel Market Report, Qatar Airways Group Chief Executive, His Excellency Akbar Al Baker, is headed to New York City "to usher in a historic moment in American aviation" on Dec. 9.

The invitation states, "We're under strict orders not to reveal the particulars just yet, but we will messenger over the full details to attendees as we approach the date." It calls Al Baker's visit "a pivotal announcement." Other topics the CEO will discuss will include US growth outlook, fleet strategy, Open Skies and the future of commercial travel in the US.
That's all we know as of now, though of course it won't stop us aviation geeks from speculating. On one hand this could be complete BS, as Al Baker is well known for his baseless proclamations and puffery. Claiming to "usher in a historic moment in American aviation" sounds huge, though I can't think of anything which would actually fit that bill.
Realistically, what could Al Baker be announcing in New York? Just some speculation on my part:
Qatar Airways' first A380 flight to the US, as they presently only fly the A380 to Bangkok, London, and Paris (if they wanted to fly it to New York they'd have to change terminals, though, as Terminal 8 can't handle A380s)
A joint venture with a US airline, maybe American Airlines; while American has been battling them over OpenSkies, maybe they've finally come to their senses and realized they're better off working on something which could be mutually beneficial
Qatar Airways buying a stake in a US airline, maybe JetBlue, which they already codeshare with extensively; this could make a lot of sense, though given the political rhetoric associated with the "battle" between the US and Gulf carriers, this may not be so popular
It's all puffery, and they're reminding people of Qatar Airways' upcoming expansion to the US, and maybe adding another route or two
A pay per view boxing match between Akbar Al Baker and Richard Anderson; I'd pay 100,000 SkyPesos to see that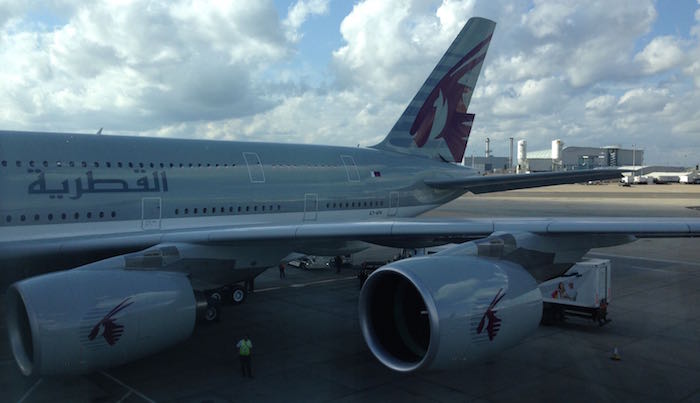 Bottom line
I'm curious to see what the announcement is. I'm guessing this "historic moment in American aviation" is as simple as them showcasing the planes they fly, and maybe announcing another route or two. But I suppose a further partnership with a US carrier, or perhaps even a stake in one, isn't out of the question. After all, Qatar Airways does own a ~10% stake in IAG, which is the parent company of British Airways and Iberia.
Anyone want to speculate as to what this "historic" announcement will be?