Hello from Casablanca! On Wednesday evening I flew from Miami to Casablanca on Royal Air Maroc.
This happened to be the inaugural flight for the route. I would have actually preferred not to book the inaugural (as I prefer to experience service on a non-special flight), but this is just the way my schedule worked out.
Besides, I've reviewed Royal Air Maroc's 787-8 business class, and my primary motivation here was to experience their new 787-9 business class, which was just recently introduced.
In this post I wanted to share my initial thoughts, and I'll have a full trip report soon.
Royal Air Maroc business class cabin & seats
Royal Air Maroc now has 26 reverse herringbone seats on their Boeing 787-9s, which represents a massive improvement over their old "top/bottom" seating, where passengers were literally sleeping at different heights.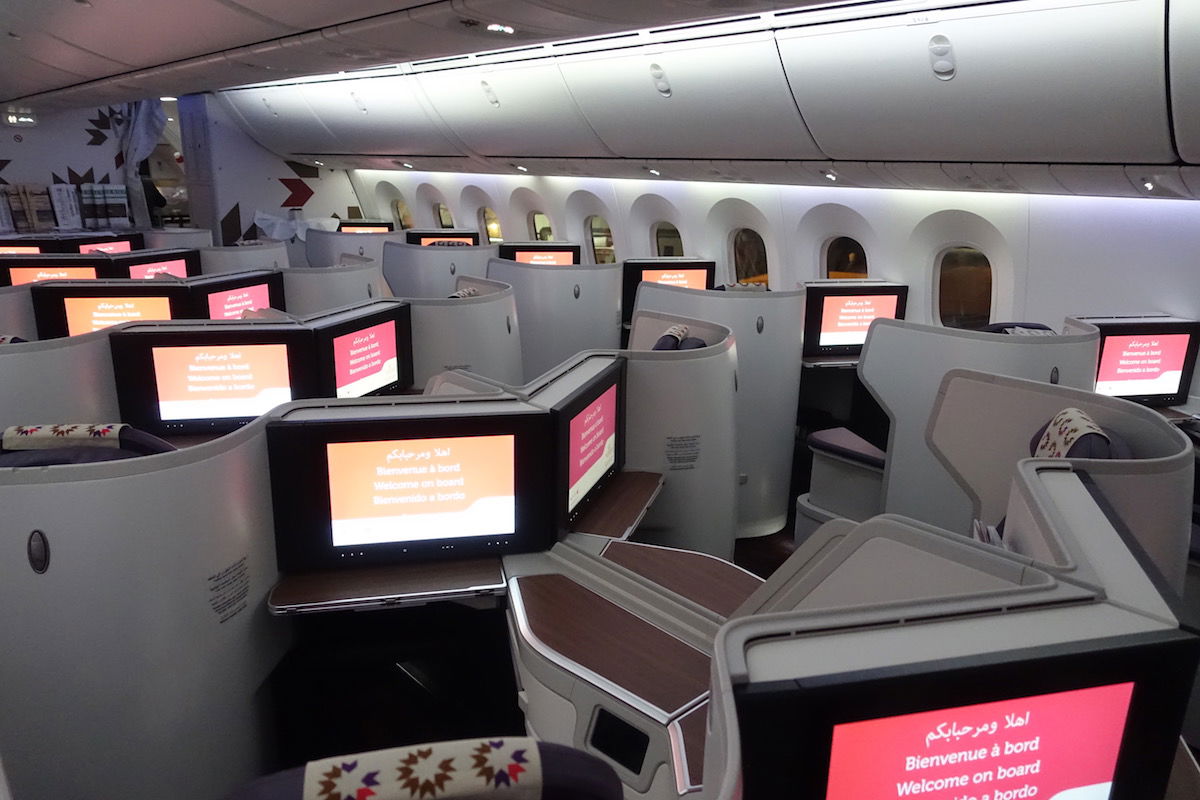 Royal Air Maroc chose B/E Aerospace Super Diamond seats for this plane, which are my preferred reverse herringbone seat.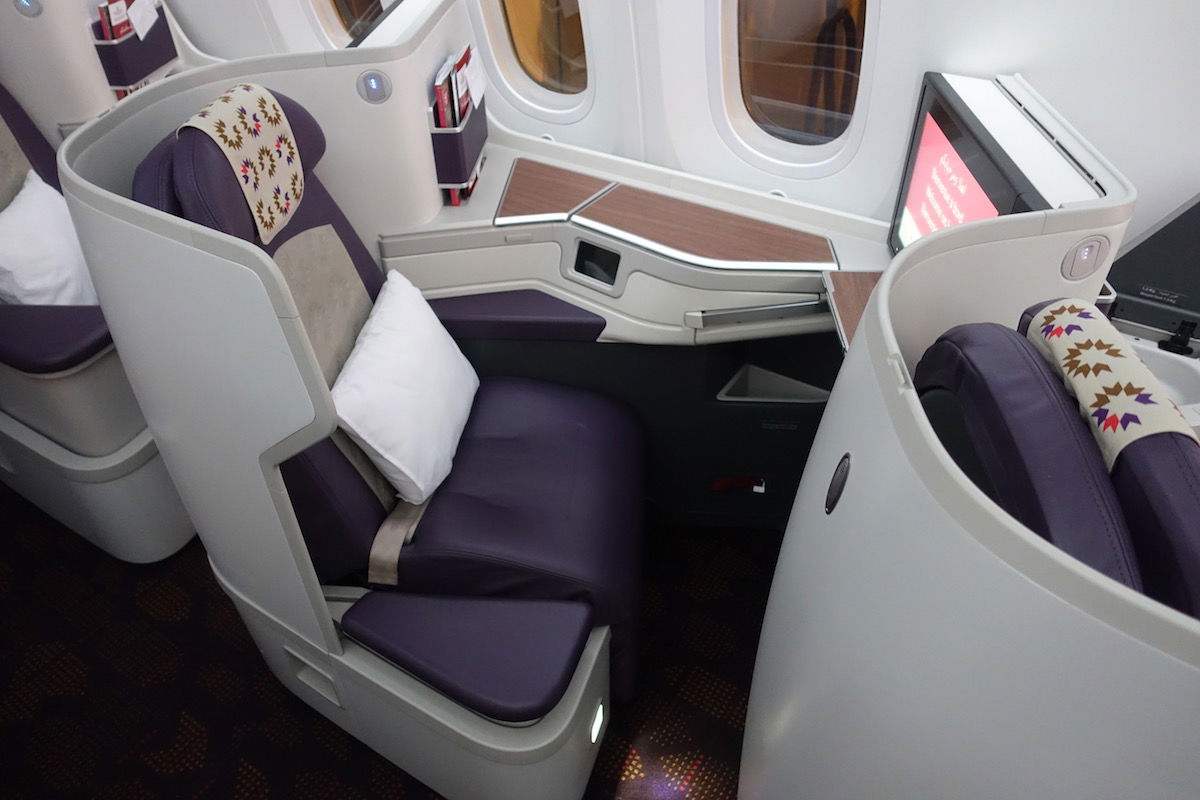 I also love the colors they chose for the cabin.
Royal Air Maroc business class food
This was a 7hr40min flight departing at around 11PM, with dinner being served after takeoff, and breakfast being served before landing.
Service began with canapés and nuts, along with Laurent-Perrier rose, which was excellent.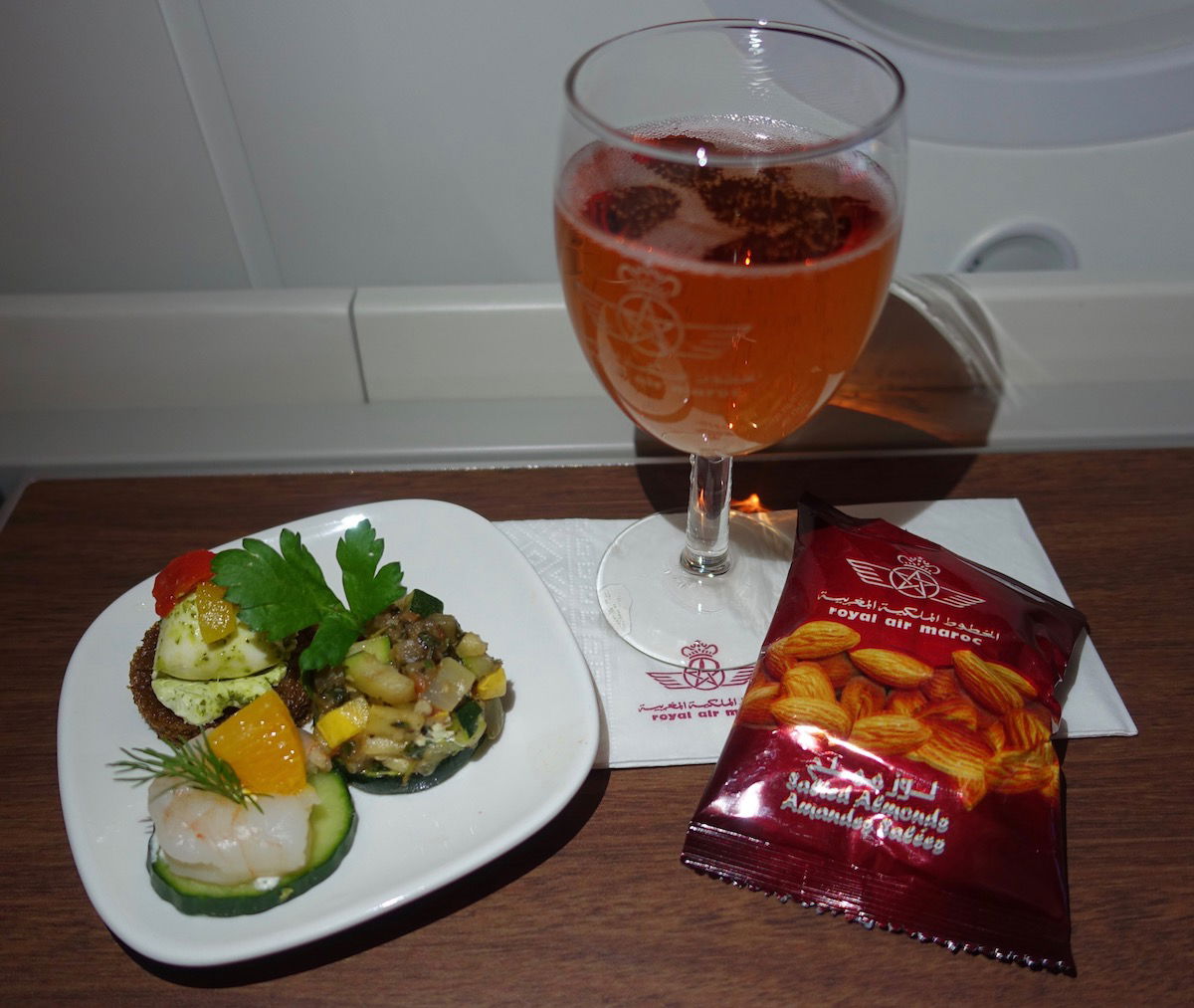 The starter consisted of marinated and grilled scallops with peppers, along with a salad with salmon.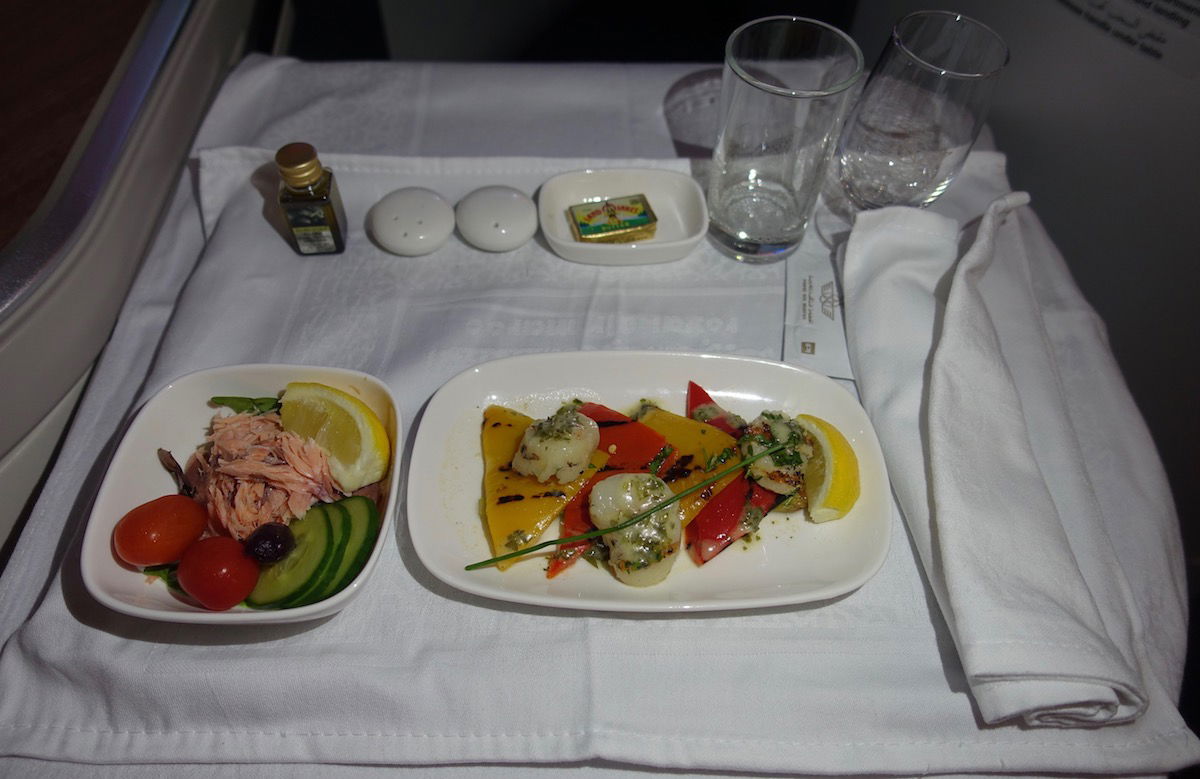 For the main course I ordered grilled halibut with lemon and dill sauce, along with rice and broccoli. The fish itself was quite good, while the sauce was meh.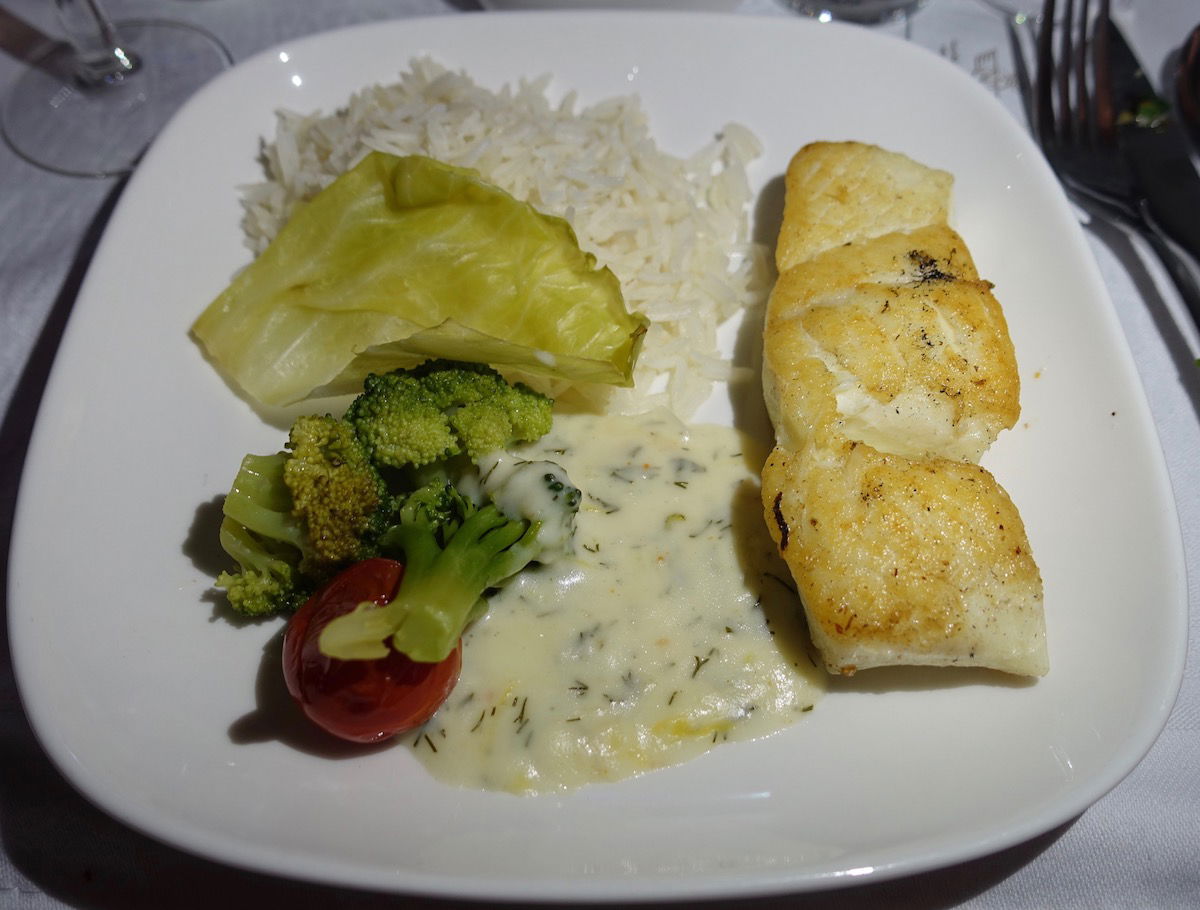 Next up there was a cheese course.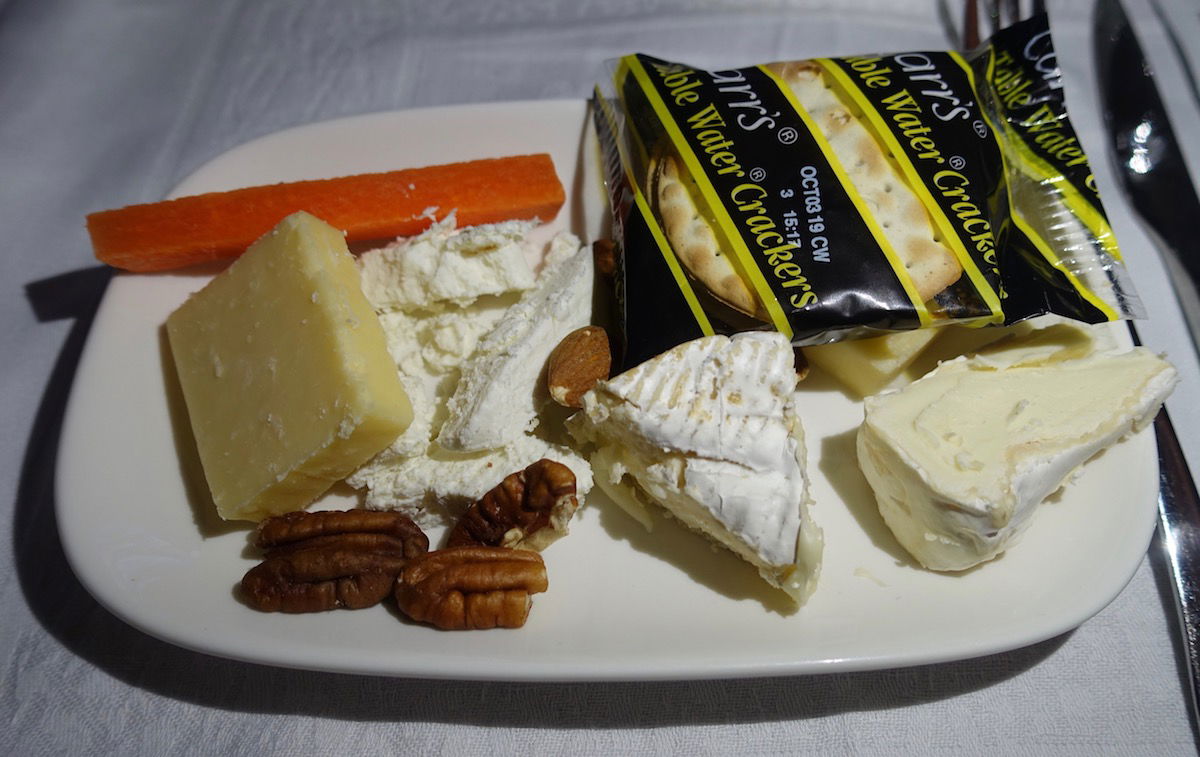 Lastly there was the choice of three desserts, including tiramisu, a lemon tart, or Boston cream pie.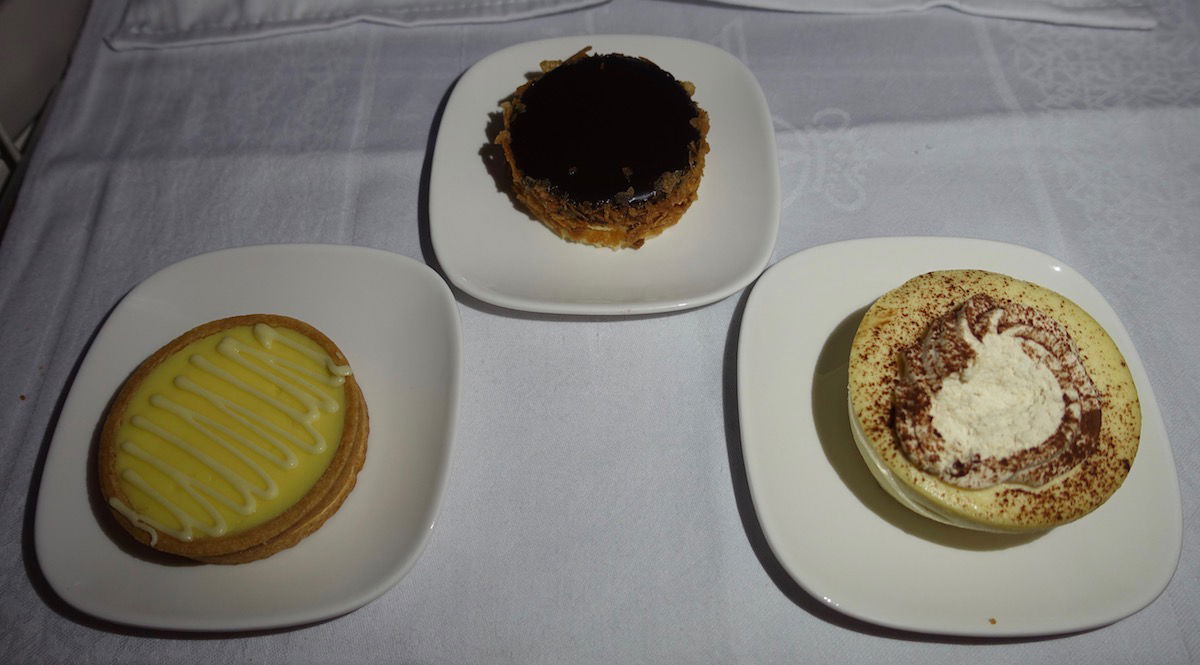 Royal Air Maroc business class amenities
Royal Air Maroc has well stocked amenity kits in business class, along with slippers.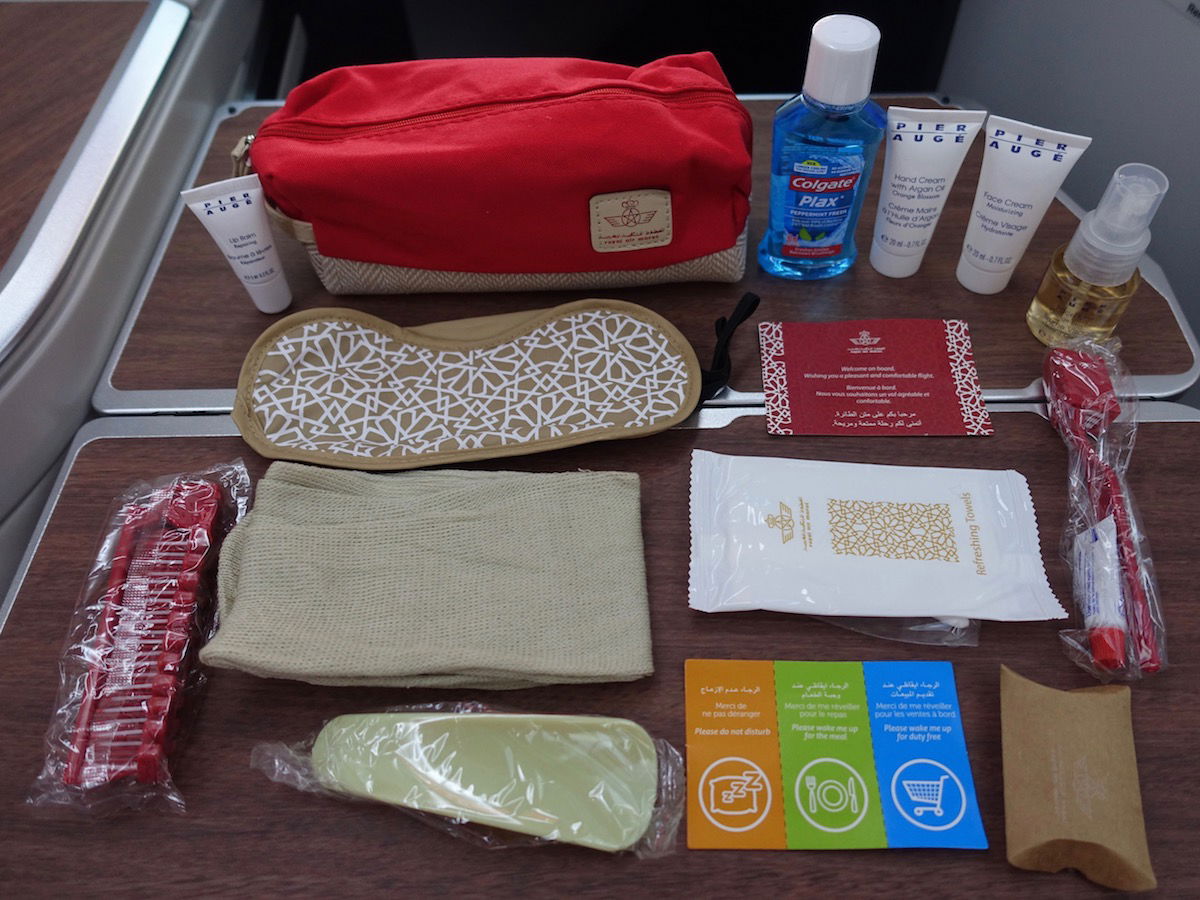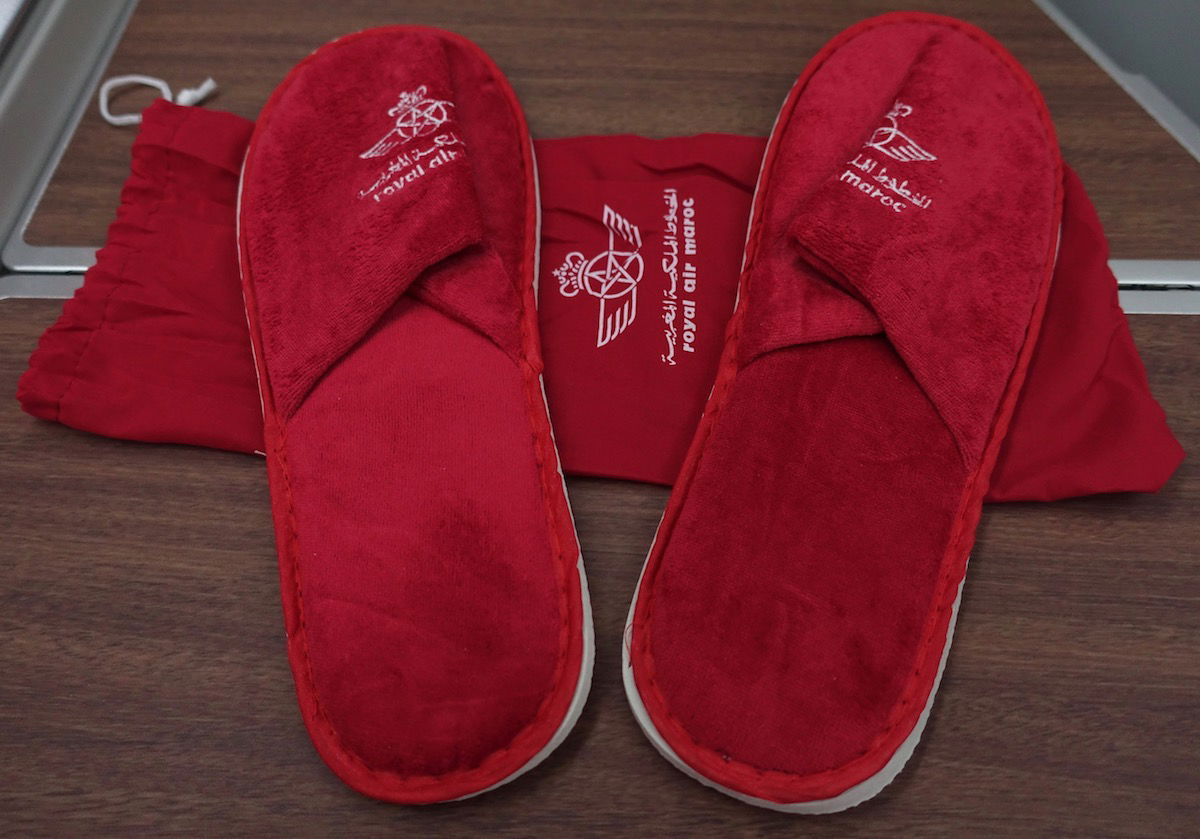 As far as bedding goes, while the pillow was small and disappointing, the blanket was large and plush.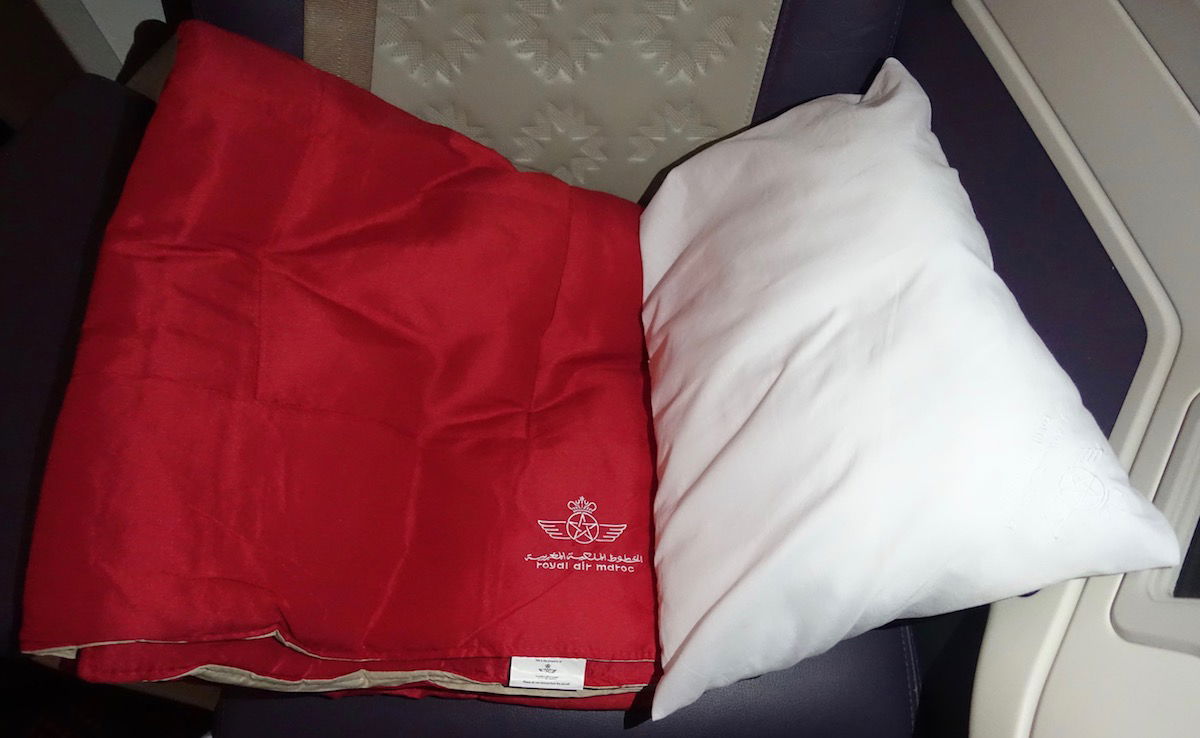 Royal Air Maroc business class entertainment & Wi-Fi
Royal Air Maroc has a highly responsive entertainment system. Unfortunately the selection was fairly limited.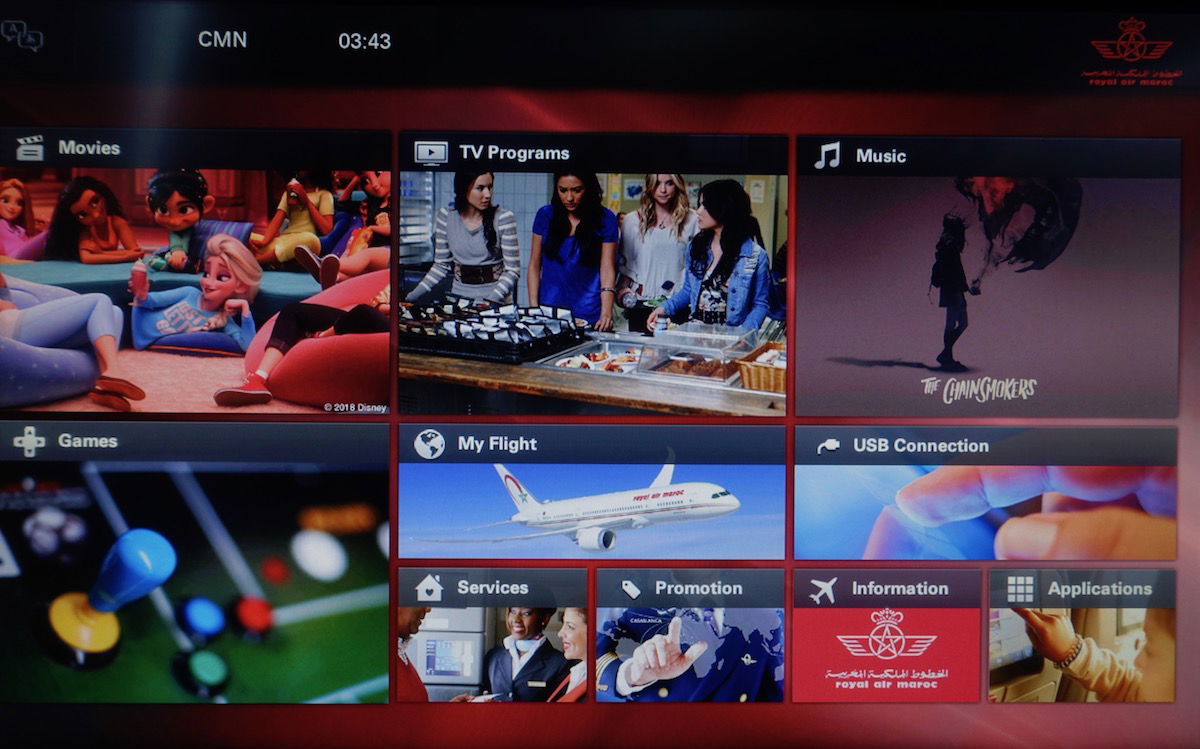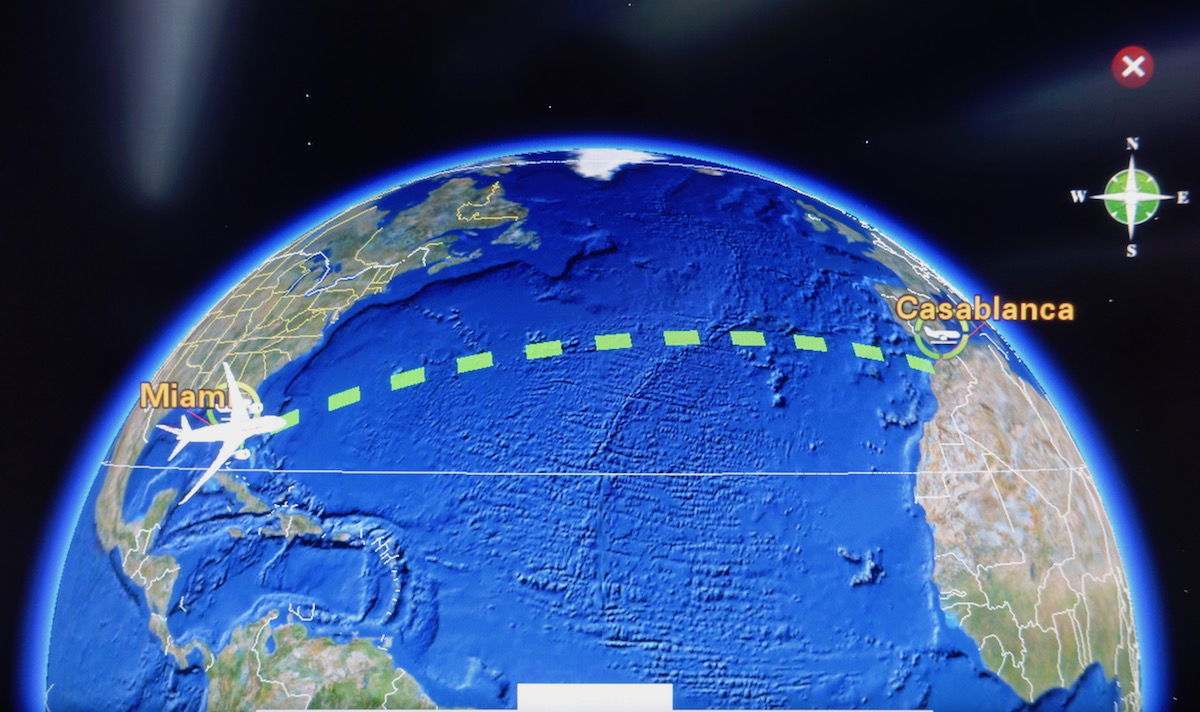 Even though this is a brand new plane, Royal Air Maroc still hasn't installed Wi-Fi.
Royal Air Maroc business class service
I don't want to judge the service on this flight too much. This was an inaugural flight, so I imagine the crew was hand-picked.
However, the service exactly matched my past experience on Royal Air Maroc. The crew was genuinely friendly and well intentioned, though also unpolished.
So they get a lot of credit for their friendliness, but there are so many missed opportunities in terms of executing on service.
I'd note one other thing that may have impacted service. Initially there were only three people booked in business class, but they decided to upgrade 23 people to business class at the gate.
I'm not sure if that was specifically because it was an inaugural, or if it's just a "move friends and family up last minute" thing, which matches my past experiences on airlines in the region.
Royal Air Maroc 787-9 business class bottom line
Royal Air Maroc's new 787-9 represents a substantial improvement over their old business class product. The airline offers excellent seats, good food, and friendly but unpolished service.
Given that you can redeem just 44,000 Etihad Guest miles to fly the airline anywhere in their network, I'd say they're a great option.