Qatar Airways' Qsuites business class is by far the best in the world, in my opinion, taking into account both the hard and soft product. Qatar Airways has perfected business class, plain and simple.
Qsuites first debuted last summer, and Qatar Airways has been reconfiguring the planes at a fairly slow pace, unfortunately. Up until now the airline hasn't in any way adjusted fares for those booked in Qsuites. That's to say that the fares have been the same as in their old business class, so the only difference is that there wasn't as much availability in the "lower" fare classes (which makes sense, since a lot of people have specifically been seeking out Qsuites).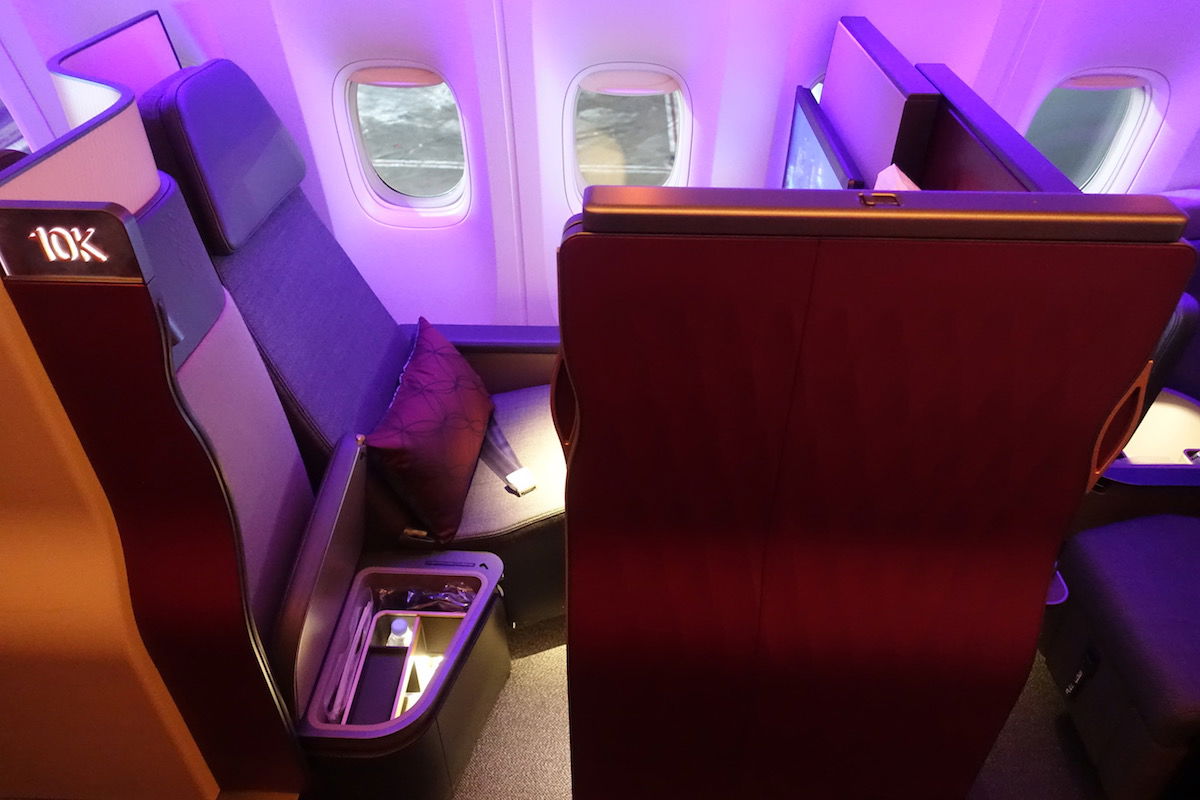 Qatar Airways Qsuite on 777-300ER
It looks like that's changing. For tickets booked as of today, Qatar Airways has added a new $100 per segment surcharge per Qsuites flight. This extra $100 has been added to the base fare, and you should see that these fares are consistently $100 higher.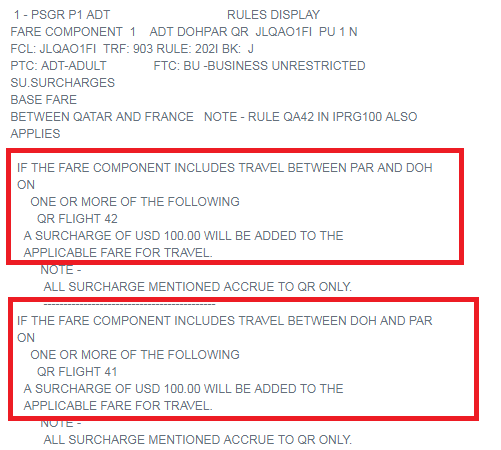 For example, here's a comparison of their New York to Doha flights on their 777 and A350 (with the 777 featuring Qsuites, and the A350 not featuring Qsuites):


You'll see this reflected in all other markets operated by Qsuites aircraft. Since this fee is per segment, that means the cost of a roundtrip Qsuites ticket could increase by as much as $400. For example, if you fly from London to Doha to Shanghai and all flights feature Qsuites, you're suddenly paying $400 more.
As of now this surcharge has been added to the following flights, per vielfliegertreff.de:
| | | | |
| --- | --- | --- | --- |
| DOH-LHR | QR007 | LHR-DOH | QR008 |
| DOH-CDG | QR041 | CDG-DOH | QR042 |
| DOH-JFK | QR701 | JFK-DOH | QR702 |
| DOH-BOM | QR556 | BOM-DOH | QR557 |
| DOH-IAD | QR707 | IAD-DOH | QR708 |
| DOH-BLR | QR572 | BLR-DOH | QR573 |
| DOH-LHR | QR015 | LHR-DOH | QR016 |
| DOH-LHR | QR001 | LHR-DOH | QR002 |
| DOH-ORD | QR725 | ORD-DOH | QR726 |
| DOH-FRA | QR067 | FRA-DOH | QR068 |
| DOH-FRA | QR069 | FRA-DOH | QR070 |
| DOH-PVG | QR870 | PVG-DOH | QR871 |
| DOH-IAH | QR713 | IAH-DOH | QR714 |
| DOH-LHR | QR005 | LHR-DOH | QR006 |
| DOH-SYD | QR906 | SYD-DOH | QR907 |
| DOH-CBR | QR906 | CBR-DOH | QR907 |
Given that these surcharges are tied to flight numbers rather than specific equipment types (since Qatar doesn't differentiate between Qsuites planes and non-Qsuites planes in the GDS, at least for 777s), this fee won't always be charged correctly. For example, Qatar Airways will offer Qsuites to Houston every other day in June, yet the surcharge applies for travel even on days without Qsuites.
This new surcharge won't be applied to award tickets. That's because Qatar Airways is simply increasing the base fare on Qsuites tickets, and you're not charged that when redeeming miles.
Personally I find this move disappointing on Qatar's part. Logically you'd think an airline would let market conditions dictate the price for a new product. If Qsuites causes more people to book Qatar Airways then you should be selling more full fare business class tickets, and fewer discounted business class seats would be available. That would be a way to naturally increase business class yields. Artificially adding a surcharge seems silly.
Then again, Delta did exactly the same thing with their new business class suites, except Delta charged $250-500 per segment rather than $100, not to mention Qatar's product is so much better than Delta's.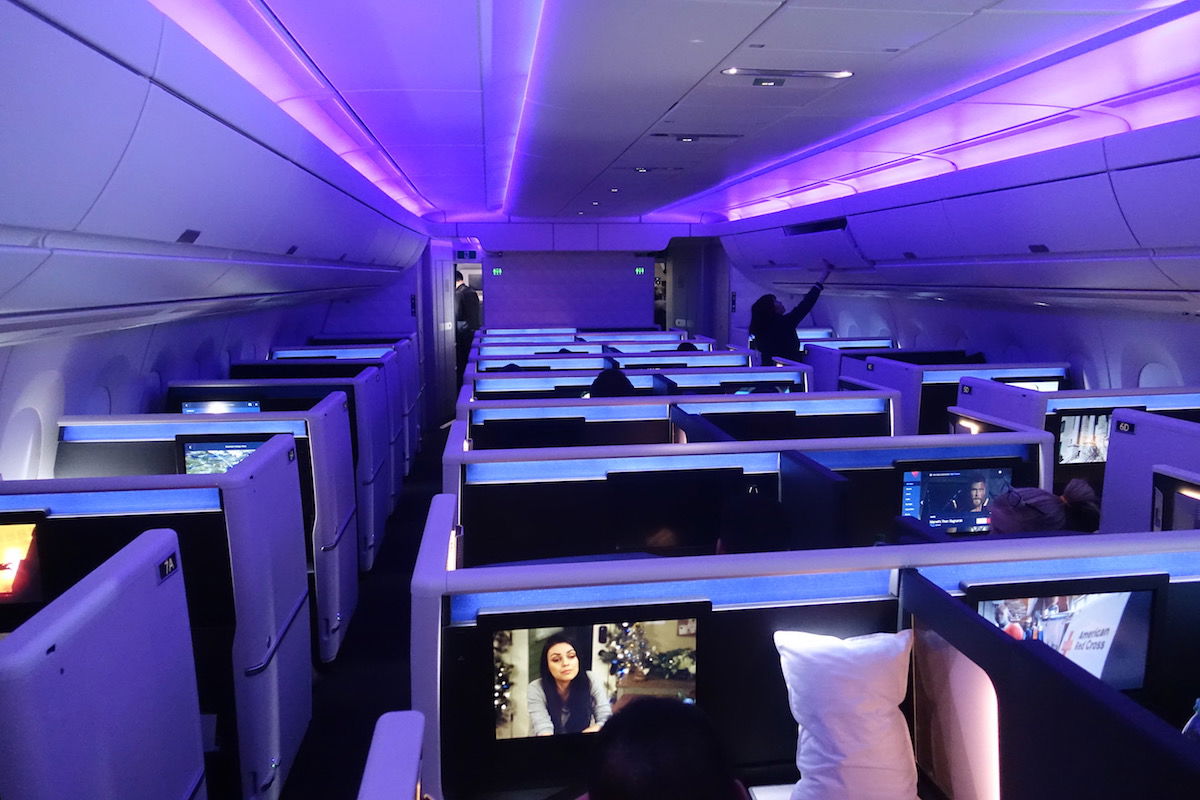 Delta also has a surcharge for tickets in their new A350 business class
This also goes to show you that Qatar Airways really seems to be in a bind. They're losing money, and as much US carriers like to claim the Gulf carriers have bottomless pockets, clearly they don't.
Am I happy about this surcharge? Absolutely not. But I'd gladly pay $100 extra per segment to fly Qsuites, especially given how attractive Qatar Airways business class fares often are to begin with.
Will this new $100 surcharge impact whether or not you'd book Qsuites?