Qatar Airways' Qsuites debuted between Doha and London Heathrow as of June 2017. Since then they've also started offering Qsuites to Paris, New York JFK, Washington Dulles, Seoul Incheon, Chicago, Frankfurt, and Shanghai.
So far Qsuites are available on select Boeing 777-300ERs, select Airbus A350-900s, and all Airbus A350-1000s. While this new product is exciting, as James has noted, Qatar's rollout of planes with the new seats has been disappointingly slow.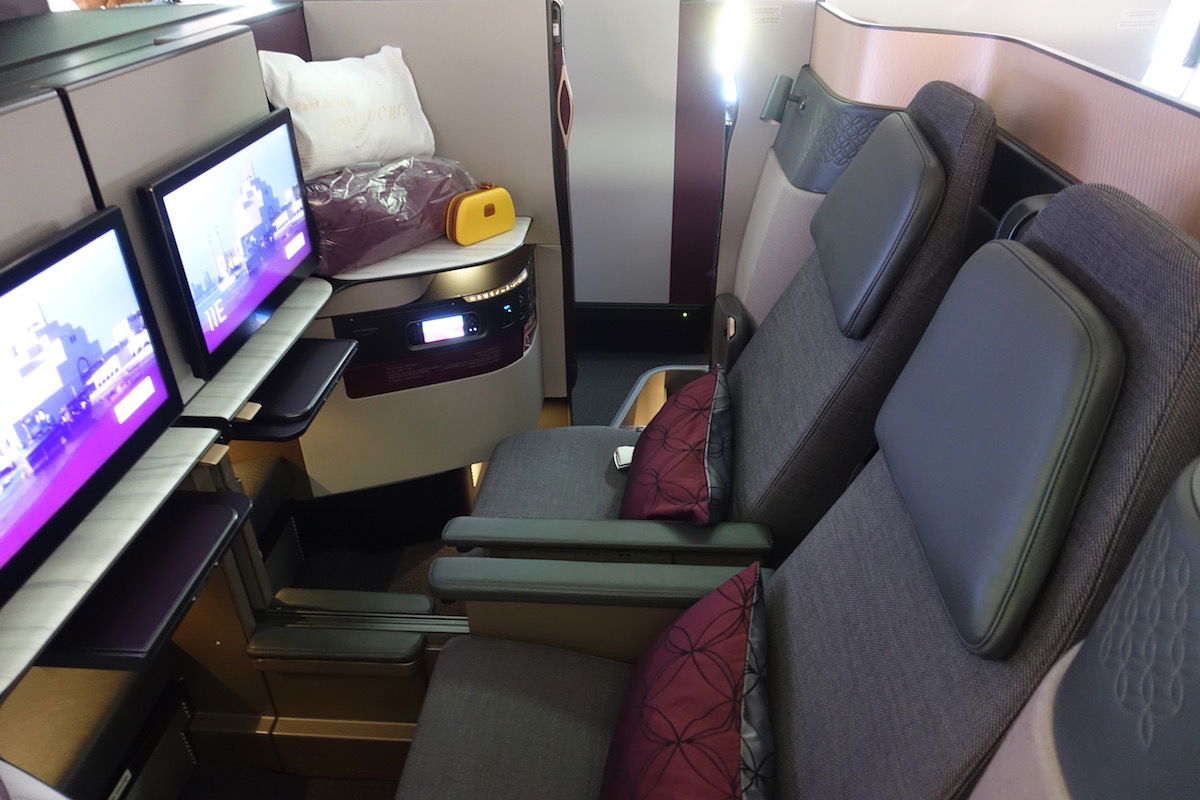 One of the biggest questions I've had is when Qatar Airways will roll out their first Boeing 777-200LR with Qsuites. Qatar Airways has nine of these planes in their fleet, and they operate some of Qatar's longest routes. For example, Qatar's flights to Auckland, Houston, Los Angeles, and Sao Paulo (with connecting service to Buenos Aires) are typically operated by 777-200LRs.
It looks like there's some good news on this front. Qatar Airways seems to be finishing up reconfiguring their first 777-200LR with Qsuites. As noted by @AirlineFlyer, Qatar Airways has scheduled the first 777-200LR with Qsuites to fly between Doha and Houston as of June 2, 2018.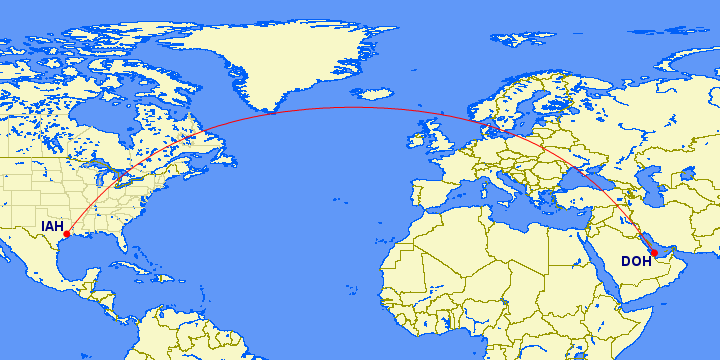 The plane will only fly to Houston every other day, since a single plane can't operate the 8,000 mile flight in each direction within a single day. The flight will be operated by a 777-300ER with Qatar's "old" business class seats on alternating days.
As of now the Qsuites seatmap is only loaded through June 30 — it could be extended beyond then, or it could be that they're just operating it to Houston until they get a second 777-200LR with Qsuites, and then they'll put it on another route. We'll have to wait and see.
Qatar's 777-200LR is maintaining the same 42 business class seats they currently have.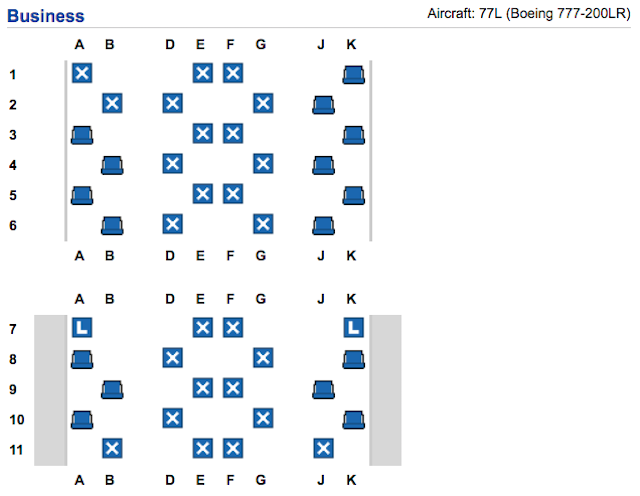 The bad news here is that in the process they're going from nine seats per row in economy to 10 seats per row in economy. Qatar Airways started the process of densifying their 777s in 2015, though at the time they said they'd only reconfigure the -300 series aircraft, and not the -200 series aircraft. I guess they've changed their mind on that.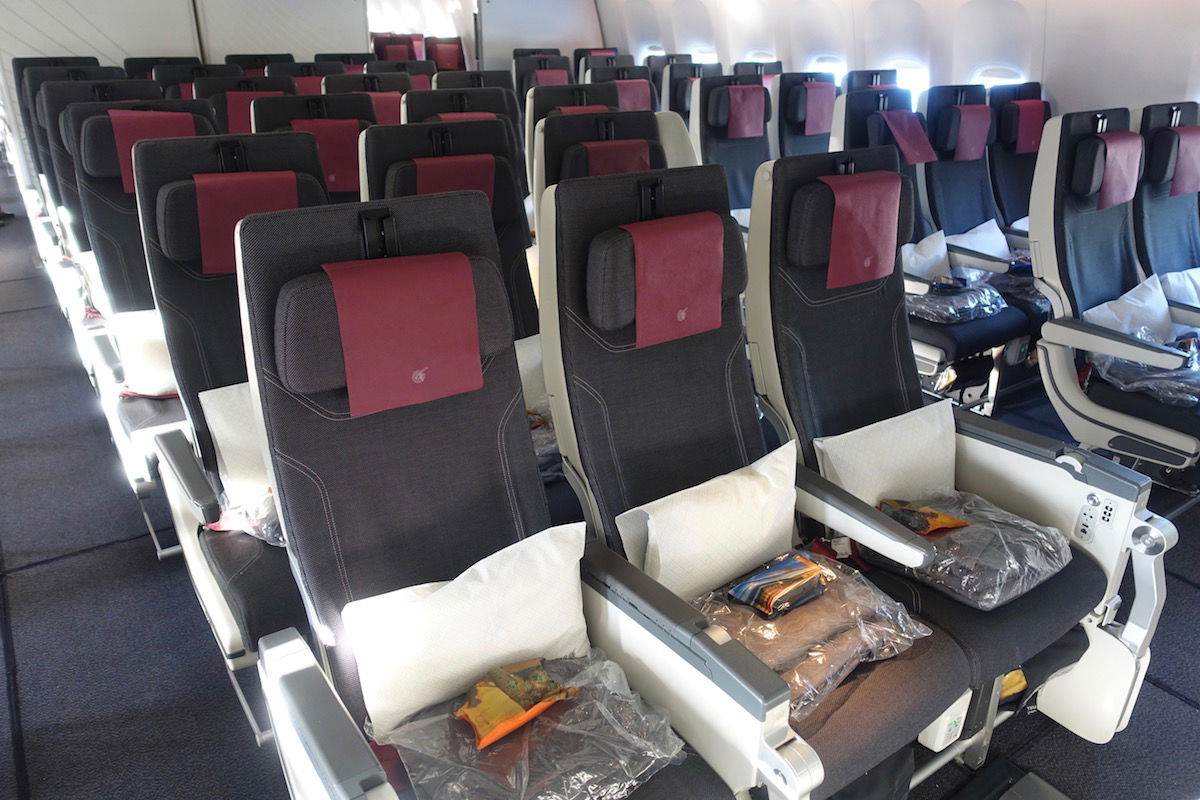 Bottom line
While I'm excited to see Qsuites expanded to any/all routes, I'm especially excited to see the first 777-200LR get the seats, given that these planes operate Qatar's longest routes. If you're flying Qatar between Doha and Houston in June, you may be in for a treat. If you haven't yet booked, I unfortunately don't see any award seats in business class on the flight, though Qatar does often have attractive paid business class fares.
What a joy it would be to fly Qsuites on one of Qatar's ultra longhaul routes, like Doha to Auckland or Los Angeles. Here's to hoping they have an aggressive retrofit plan for these planes, though based on the pace at which they've been going, I wouldn't hold my breath.
Unfortunately these reconfigurations are bad news for those in economy, though, as the plane will go from nine seats per row to 10 seats per row.