As just about all of you probably know by now, Qatar Airways revealed their new business class "Qsuites" earlier today. We also learned when the product will be launched, what planes it will be on first, what impact the new product has on seat count, etc.
In this post I wanted to share my thoughts on the new product, though first I wanted to add a few disclaimers:
I'd like to think I'm fair towards Qatar Airways
Some people love Qatar Airways, while others can't stand the airline. Personally I have both good and bad things to say about the airline. I think Qatar's CEO is passionately nuts, and can't be trusted. I also think service on Qatar Airways isn't on the same level as some other airlines.
However, I also think Qatar Airways has the world's best business class product, and I've flown a lot of business class products.
So coming into the announcement today I was ready to call Qatar Airways on their BS as necessary, given how much they've been hyping this new product.
Business class seats can only take up so much "real estate"
It's insane to see the degree to which business class products have improved over the past couple of decades. I remember back when angled seats were considered cutting edge.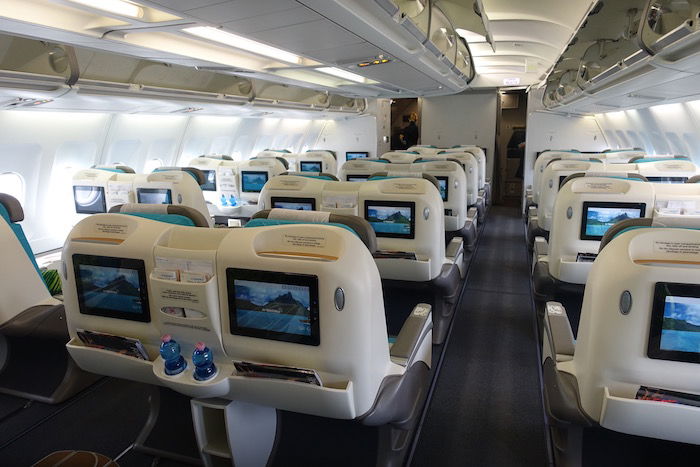 Meanwhile nowadays people have come to expect direct aisle access from every seat.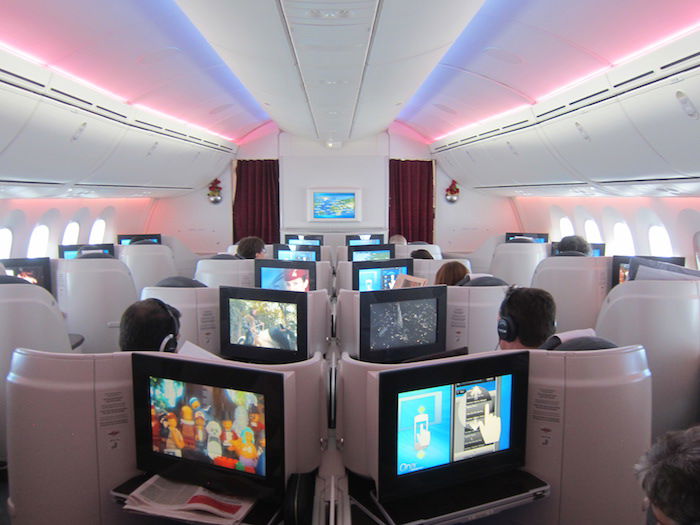 So the quality of products keeps improving, to the point that the world's best business class products look as good as the average first class product did a decade ago.
However, there are limits to how much real estate each business class seat can take up on a plane. While airlines are getting smarter about utilizing space, I was never expecting that Qatar Airways' new business class seats would be as big as Etihad's Apartment, for example.
Qatar Airways' product reveal was HORRIBLE
I was excited to tune into the live unveiling of the new product, but gosh was it a disappointment. If you're going to unveil a new product and stream it online, you'd think they'd have the CEO say a few words, and then the camera would have a clear view of the new product. Nope, that would be far too logical.
Instead we got a cheesy-as-could-be reveal. They played a song from "The Godfather," then Akbar supposedly "unlocked" the new product by putting his (little) hand on an iPad.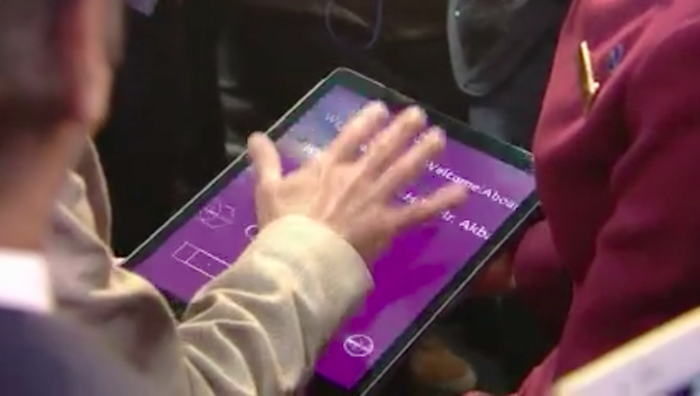 Then for the next 30 minutes they pointed the camera mostly at the musicians.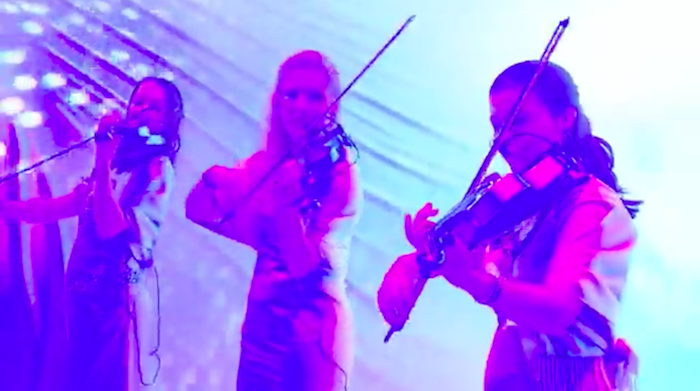 The best we got was a partial view of the seat. On top of all that they had blinding lights and what seemed to be a smoke machine.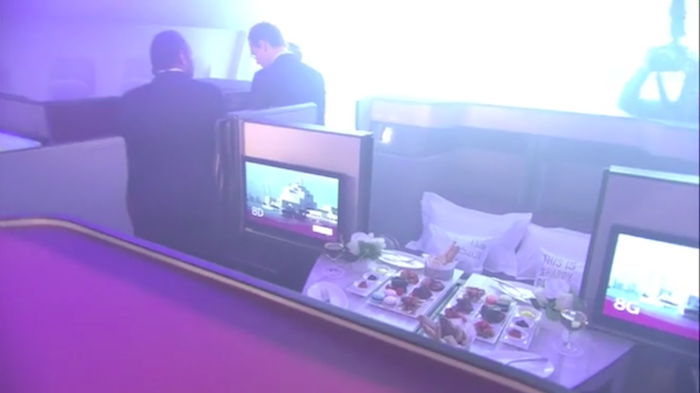 Is that really how you unveil a new product?!?
So, what do I make of Qatar Airways' new business class?
I was sort of excited to say "Akbar was full of hype, as usual." But I can't. I'm impressed — Qatar Airways' new business class product looks spectacular.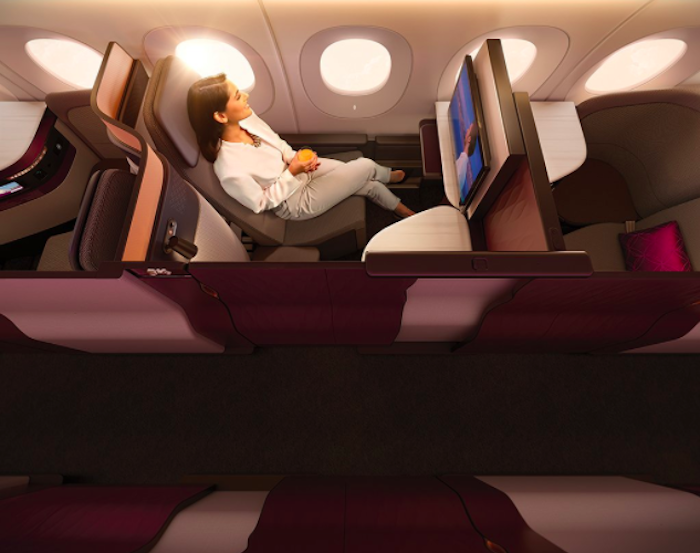 The Qsuite seems to have a fairly efficient configuration, to the point that it concerns me. Qatar Airways isn't reducing the seat count while introducing the new product, meaning that the seats don't take up more space than before.
While Qatar Airways is trying to make these seats sound revolutionary, to me they look very similar to Etihad's Business Studio, except Etihad doesn't have doors at their seats.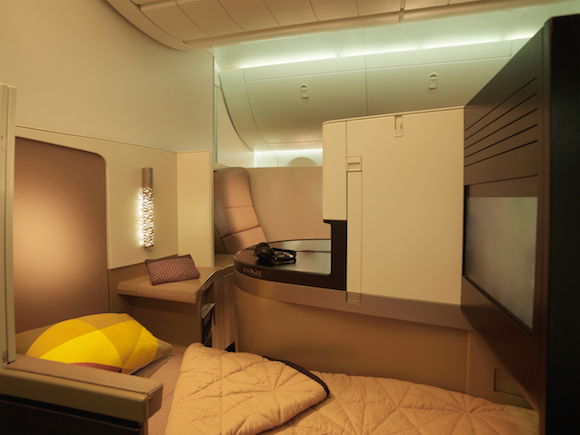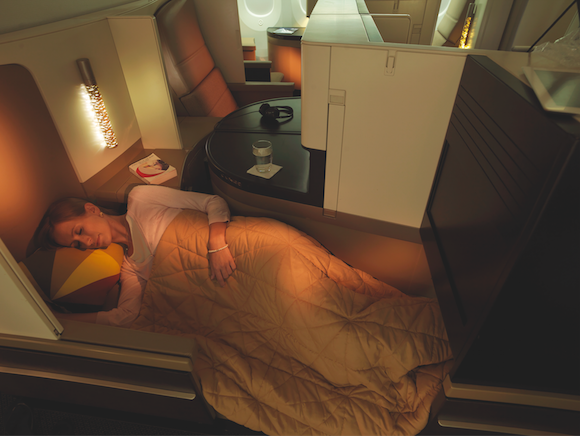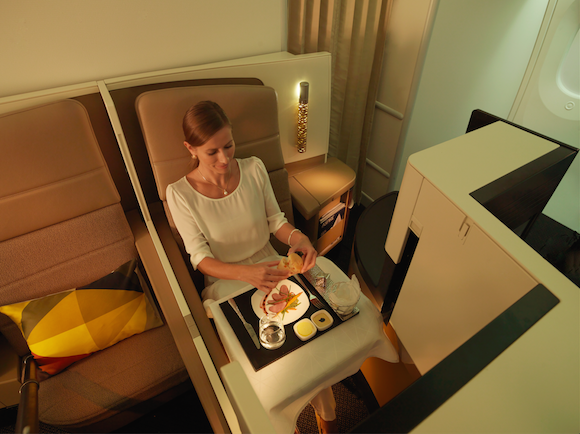 However, what's brilliant is how creatively Qatar Airways is utilizing space here:
Each seat will have a sliding door
In the center section you can potentially open up the suite so that four people can face one another
Two of those people can turn their seats into a "double bed" (I put that in quotes because it doesn't look like a true double bed, since there's still a partition in the area around your feet)
The finishes look stunning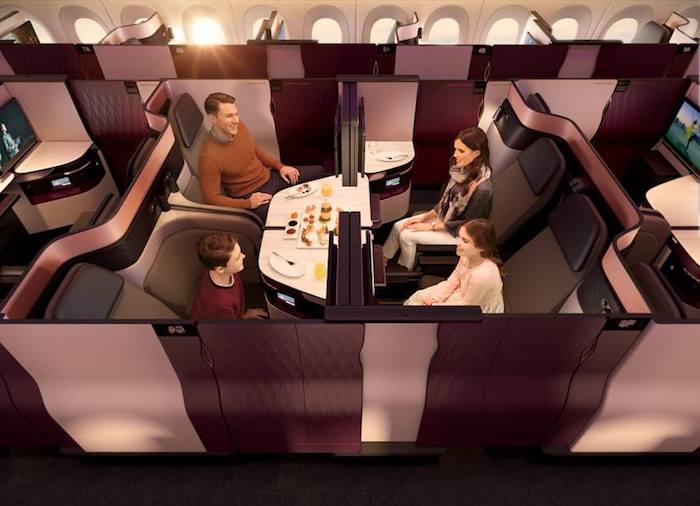 So color me very impressed. The window seats seem to be about as spacious as the best business class products out there, except with more privacy. Beyond that, we're seeing a lot of innovation in the center section, as you can turn two seats into a quasi-double bed, or potentially even open up the center section for a party of four traveling together.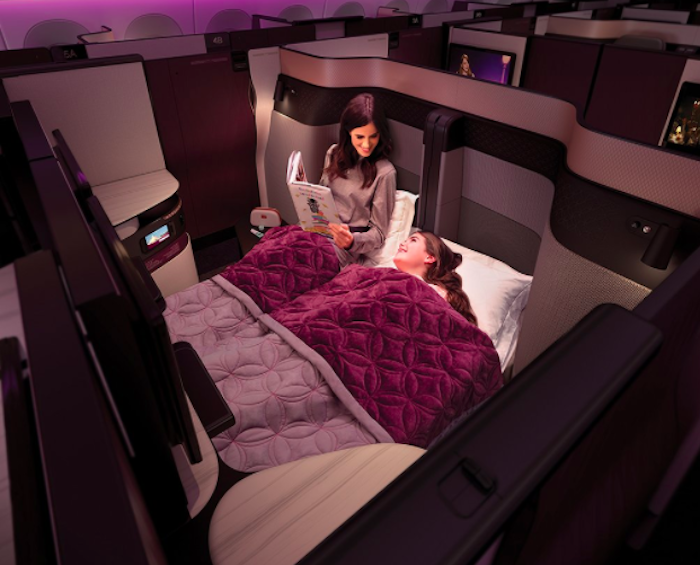 However, I do have a few potential concerns:
The seat could be claustrophobic with the door closed, though that shouldn't be an issue; if that's the case, just leave the suite door open
It could be awkward if you have a party of three traveling together in the center section, and then a fourth person is seated in that section as well
I imagine it could also be awkward if you're seated next to a stranger in the center section, in one of the two seats that turn into a double bed
I'm still skeptical about how spacious these seats are, given that Qatar Airways isn't reducing their seat count when they introduce this new product
Bottom line
Is Qatar Airways' new business class truly revolutionary? Probably not. Will it change business class travel forever? Probably not.
But the way I see it, Qatar Airways already had the world's all around best business class product, and it just got a whole lot better. The hard product definitely looks like the best in the world. But I think it's marginally better than the current best business class products out there (like the window seat in an Apex Suite configuration), rather than completely revolutionary.
Kudos to Qatar Airways — I can't wait to experience this product! Hopefully on a super cheap paid business class ticket, given Qatar Airways' consistently excellent business class fares. 😉
What do you make of Qatar Airways' Qsuite? Is it better or worse than you were expecting?