As I've written about in the past, Qatar Airways is unique in that they market the forward cabin of regional flights as first class.
In other words, they use a lot of two cabin aircraft for regional flying (A330s, 777s, etc.), and when the aircraft flies within the Middle East the cabins are marketed as first class and economy class. But when that plane flies outside the Middle East, those same cabins are marketed as business class and economy class.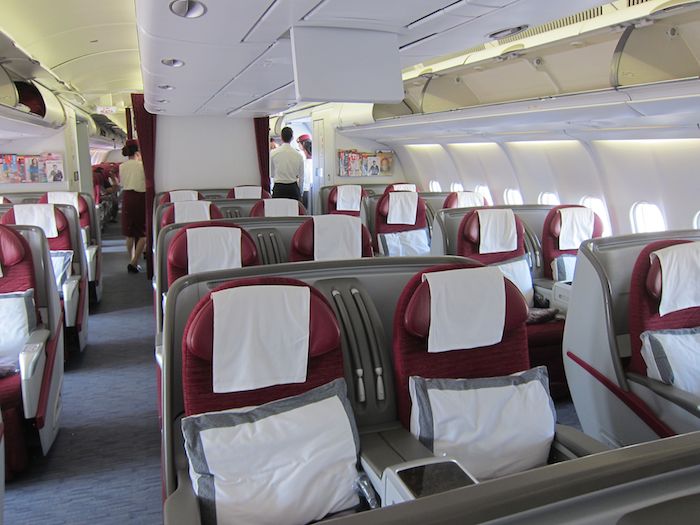 Qatar Airways A330 business class cabin
So why does Qatar Airways make an exception on short-haul flights within the Middle East, and market the forward cabin as first class? The way it was explained to me is that many of the premium passengers traveling on those routes are Qataris, and they want to make the best services available to them, so that they get first class lounge access, etc. I guess that's the benefit of having a state owned airline.
This does make Qatar Airways unique, as Emirates, Etihad, etc., don't do the same. And it's a bit odd, because they're not actually charging a premium for those flights being "first class" rather than "business class."
For example, flying "first class" between Cairo and Doha, Qatar Airways serves Krug champagne (my favorite!).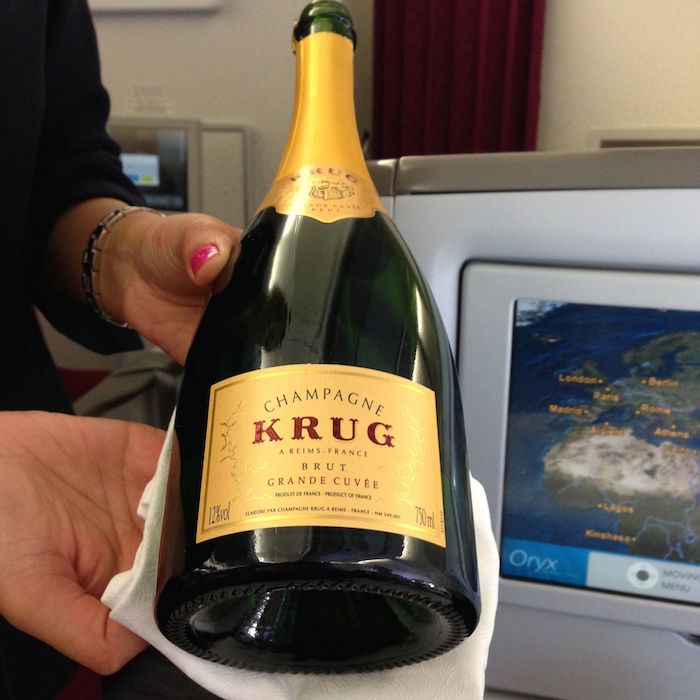 Qatar Airways first class Krug
And the catering really is a treat, especially in comparison to what other airlines serve in business class on flights that are a similar length — they serve an appetizer, soup, salad, main course, and dessert. And the quality of everything is simply top notch.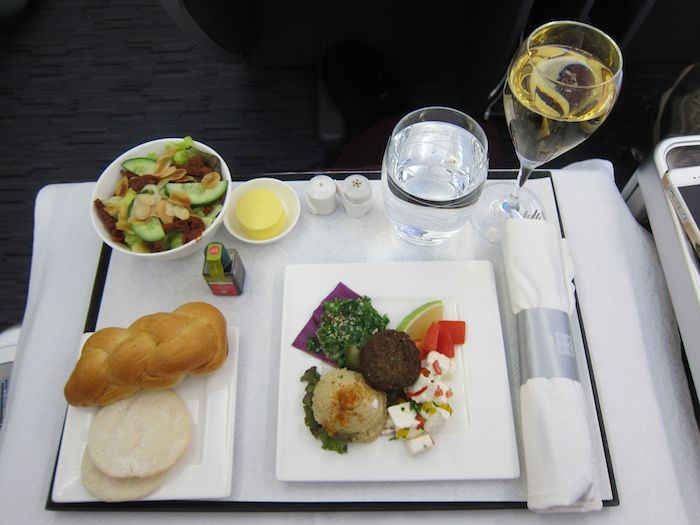 Qatar Airways first class lunch — seasonal salad and classic Arabic mezze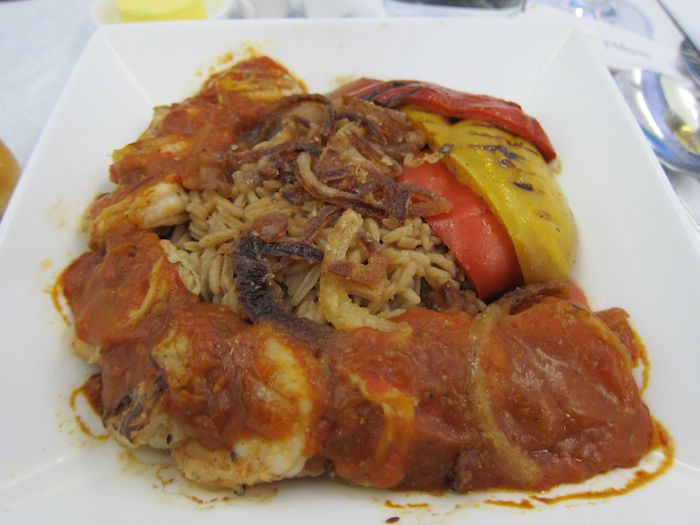 Qatar Airways first class lunch main course — grilled prawns with Arabic tomato sauce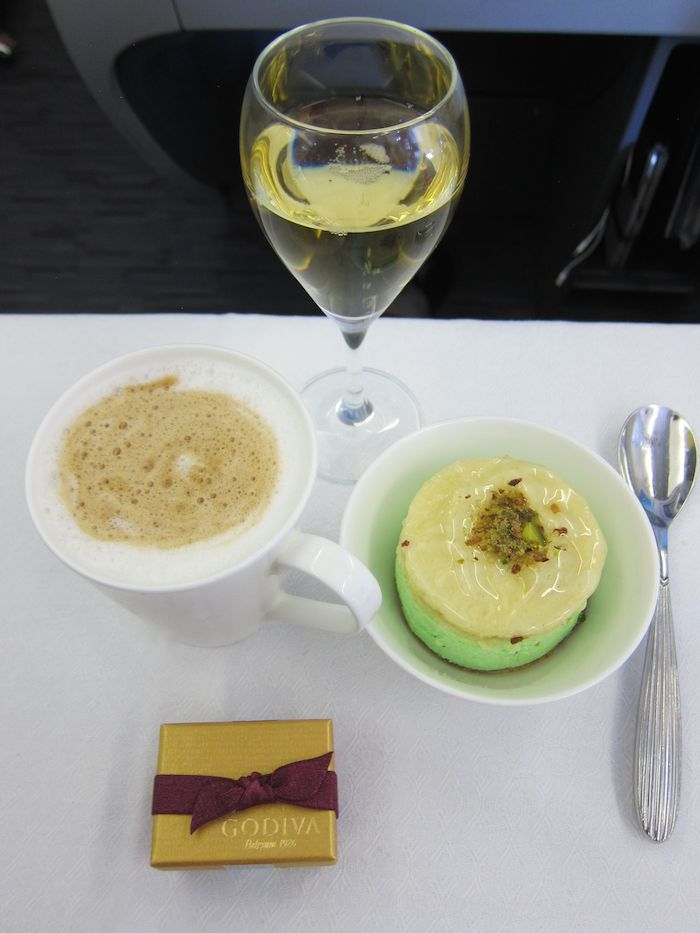 Qatar Airways first class cappuccino and dessert
Well it seems they've come to their senses (at least financially, from their perspective), and they've downgraded the catering. Reader qasr notes that as of last week Qatar Airways is now offering standard business class catering (both food & beverage) for intra-Middle East flights in first class.
That's not a huge difference in terms of the food, though it does mean that the beverage selection — including Krug — has been substantially downgraded.
Bottom line
With this change I'm not sure I can justify flying paid business class out of Cairo anymore. 😉
In all honesty, I don't blame them, and I'm kind of surprised they don't just start marketing the flights as business class. I guess regional first class customers are still coming out ahead, as they'll get access to the Al Safwa Lounge once it opens in late April.
Ironically this makes Qatar Airways one of the few airlines which serves better champagne in the lounge than onboard.