In late January I wrote about Qatar Airways' announcement that they were planning on launching the world's two longest flights, from Doha to Santiago, Chile, and Auckland, New Zealand. The announcement came from the airline's CEO, who sometimes isn't an especially accurate source, so I didn't take the route as fact at the time.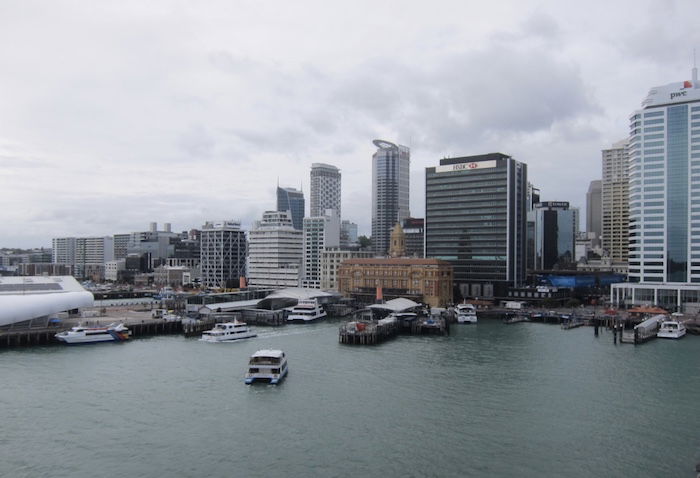 Auckland, New Zealand
Interestingly less than a week later, Emirates announced that they'd begin nonstop flights between Dubai and Auckland, which would launch on March 1, 2016. It sure seems like that new route was motivated (or at least fast-tracked) by Qatar Airways' announcement, since presumably Emirates wanted to beat Qatar to the punch.
Sure enough Emirates did in fact launch the world's longest flight as of March 1, 2016. A week after Emirates' launch, Qatar Airways formally announced they'd begin flying between Doha and Auckland as of December 3, 2016.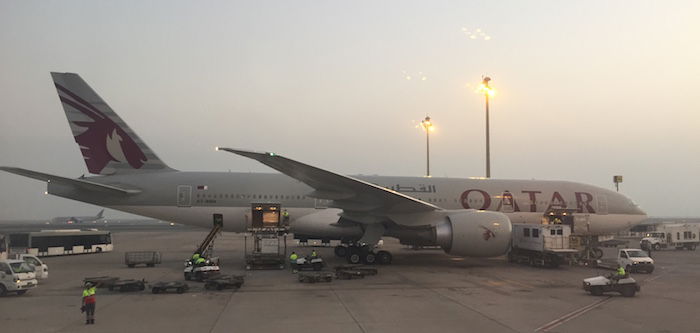 Qatar Airways 777-200LR, which will fly between Doha and Auckland
I have to assume Akbar Al Baker regrets talking about the nonstop Doha to Auckland flight before he was ready to launch it, given that Emirates was ready to pounce. He's one of the most verbally prolific guys in the industry, and is known to do things out of pride and/or to spite other airlines.
Well, apparently I missed the best part of Qatar Airways' announced service between Doha and Auckland. Why is Qatar Airways waiting until December 3 to launch the flight?
Logically you'd think it's because that's the high season, so they want the flight to perform well. Or perhaps it's due to aircraft availability. But that would be way too straightforward for Al Baker to admit. Here's the reason he gave for only launching the flight to Auckland several months after Emirates, per Aviation Business:
Al Baker said Qatar originally planned to start the Doha-Auckland service in June, but "you saw the reaction to this with our competitor" he said, referring to Emirates Airlines starting a direct ultra-haul service between Dubai and Auckland on Wednesday.

Al Baker said "as a mark of respect to Emirates" Qatar had made the decision to wait until the end of the year before it started its service, without elaborating on frequency.
That's right, Qatar Airways is waiting until December to launch the Doha to Auckland route as a mark of respect to Emirates. This would be the first ever time that Qatar Airways did anything out of respect of their competitors.
Why did Qatar Airways first launch A350 flights to Frankfurt? To rub salt in the wound of Lufthansa.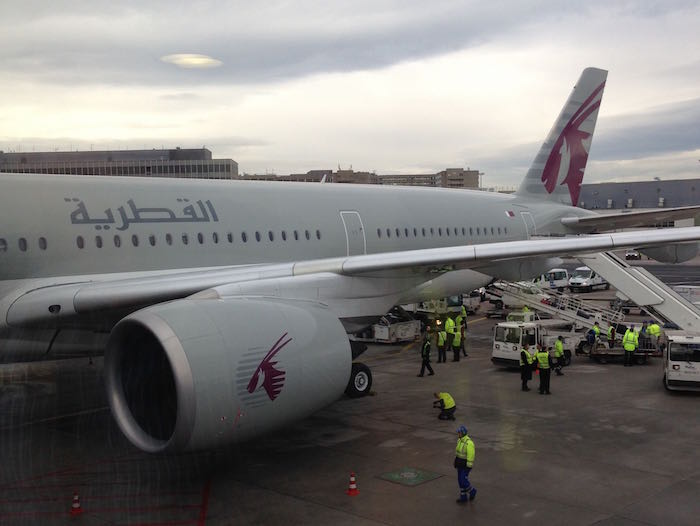 Qatar Airways A350 at Frankfurt Airport
Why is Qatar Airways starting flights between Doha and Atlanta? To "rub salt in the wound" of Delta.
The irony in all this is that Emirates clearly expedited their new flight to Auckland to beat Qatar Airways, which certainly wasn't out of respect.
Oh, Akbar!