Yesterday I wrote about Qatar Airways' unusual delivery flights. The airline took delivery of four 787-9s from Boeing at once, with another three expected to be taken delivery of before the end of 2019.
The planes are ready on Boeing's end, but the new Qsuites that are being installed on the planes aren't yet ready, so Qatar Airways is nowhere close to putting these planes into service.
Well, there's a further update with this saga.
Another Three 787-9s Fly To Doha
As expected, at the moment a further three Boeing 787-9s are enroute to Doha, with the registration codes A7-BHC, A7-BHF, and A7-BHG.
So that means over the course of 24 hours Qatar Airways took delivery of seven Boeing 787-9s. That's a lot of planes to take delivery of in a short period — especially when they're not even ready — and clearly shows they had some calendar year deadline for doing so.
Qatar Airways Flies 787-9s Right Back To The US
Those four 787-9s that landed yesterday in Doha are already enroute back to the US. The planes flew from Paine Field in Washington to Doha yesterday and today they're flying from Doha to Victorville in California, where the planes will be stored for some amount of time, and then I believe their interiors will also be installed in the US.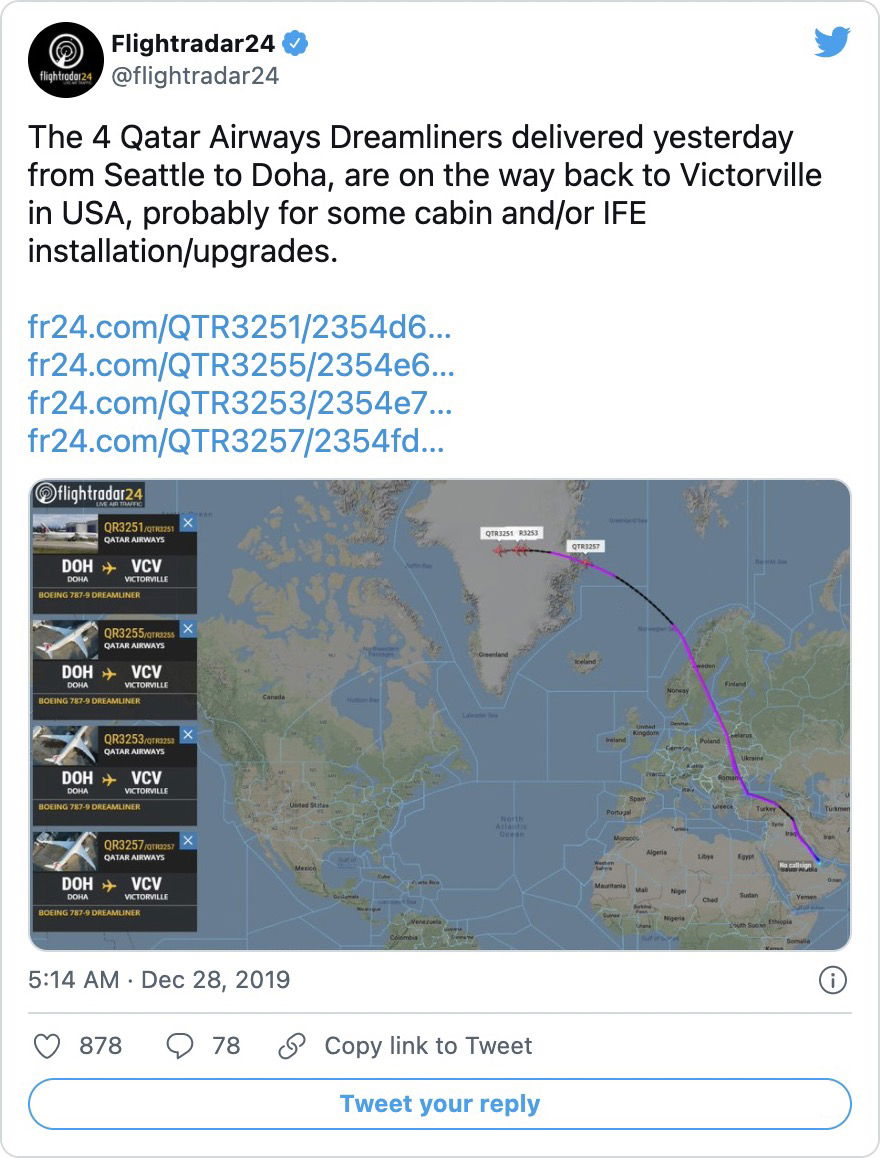 The nonstop flight from Paine Field to Victorville would have covered a distance of 953 miles, so that's about two hours…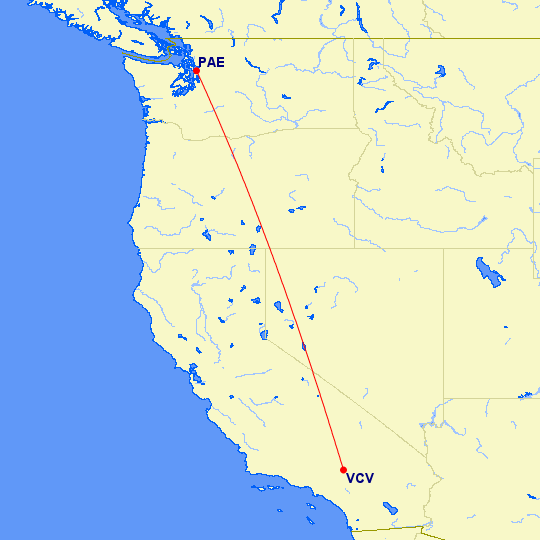 Instead the planes have flown 15,630 miles each, over 16x the necessary distance, with each plane flying for about 30 hours. When you multiply that by seven planes, that's a lot of emissions.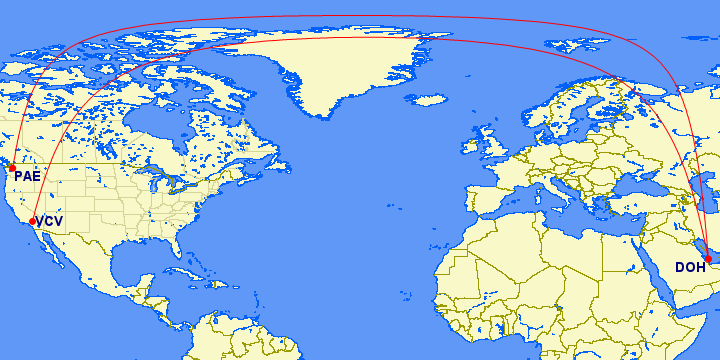 Maybe some people thought that it was an overkill to take issue with a Qatar Airways Cargo 777 taking a 24 mile flight because of a customer, but I'm sure we can all agree this is outrageous.
Of course Qatar Airways has an environmental awareness page on their website, as does Boeing, so I'm not sure these flights fit into that.
Why Would Qatar Airways Do This?
I don't think Qatar Airways did this "just because." After all, operating 14 ultra long haul flights unnecessarily costs the airline a lot of money.
My guess is that this was necessary due to some sort of technicality. The airline formally took delivery of the planes from Boeing, so this likely comes down to some sort of paperwork issue of the plane needing to be properly registered in Qatar.
This might not have been an issue if the planes were heading to Qatar in the coming days, but I imagine it will be months and not days before these planes return to Doha.
If that is the case, it's sad when bureaucracy gets in the way of doing the right thing. Even if this is due to some paperwork issue, I don't think Qatar Airways should so easily be off the hook for this. Ultimately poor planning and coordination lead to this…