Qatar Airways is known for having one of the most modern fleets of any airline. The airline currently has just over 200 planes in their fleet, and has almost an additional 200 aircraft on order.
Qatar Airways has a varied fleet
Qatar Airways has been the launch customer for new aircraft types a couple of times now, though I've still always been surprised by just how varied their fleet is.
For example, Qatar's widebody fleet consists of A330-200s, A330-330s, A340-600s, A350-900s, A350-1000s, A380-800s, 777-200LRs, 777-300ERs, and 787-8s, and they also have 777-8s, 777-9s, and 787-9s on order. You'd think there would be some value in simplifying, but I guess not.
Qatar Airways also has some narrowbody aircraft on order. Namely, Qatar Airways has 50 Airbus A321neo aircraft on order, which they're supposed to start taking delivery of this year. This is a fuel efficient aircraft that also has good range, so it makes sense that the airline has so many of these on order, especially to grow their route network within the Middle East, and to Africa and Europe.
Qatar Airways orders the A321LR
The airline has just announced that they've changed up this order, though. Qatar Airways will be swapping 10 of their A321neo orders for A321LR aircraft. The "LR" stands for "long range," as the plane has a longer ranger than the "neo" version. While they'll still take delivery of their first A321neo in 2019, the first A321LR will join Qatar's fleet in 2020. I do wonder if we could see them swap this order to the new A321XLR.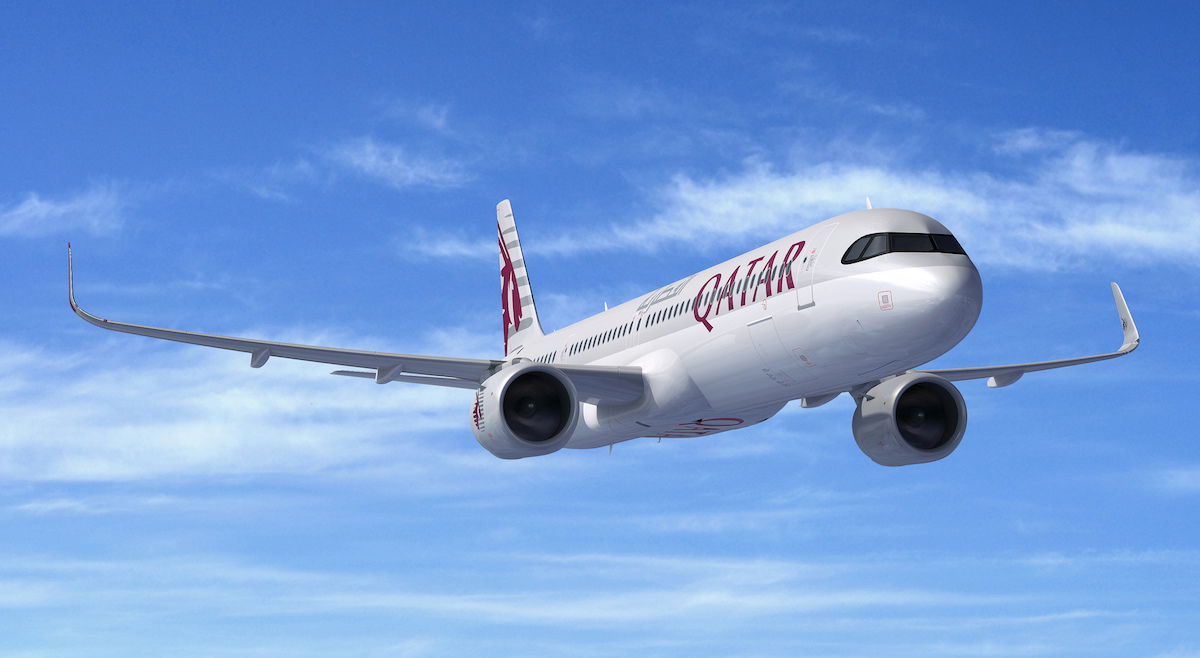 4,000 nautical miles is an impressive range. Below is a map showing what's within that distance from Doha, so as you can see, this opens up routes to just about anywhere in Europe, Africa, and Asia.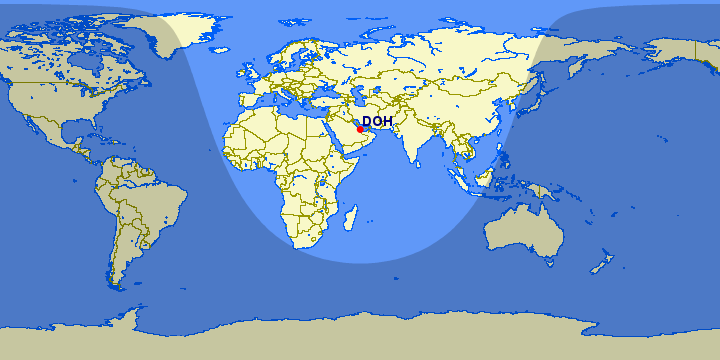 The catch is that this doesn't account for fuel reserves, and also due to the blockade Qatar Airways has to take detours on quite a few routes, adding to the distance flown.
Qatar Airways' CEO, Akbar Al Baker, had the following to say about the A321LR order swap:
"We have reassessed the requirements of our fleet and determined that the A321LR will bring the additional capability and range to our existing portfolio of aircraft types that we require to successfully support our global route expansion. Based on this analysis we have agreed with Airbus that we will convert 10 of our 50 A321neo on order to the longer range A321LR, the first of which will be delivered in 2020."
Meanwhile Airbus' Chief Commercial Officer, Christian Scherer, had the following to say:
"The A321LR will add a new level of flexibility to Qatar Airways' operations. The aircraft will support the airline to better serve its existing network while equally accessing new long-haul markets with optimal performance and efficiency. Offering superior wide body comfort on single aisle, the A321LR will perfectly match Qatar Airways' award-winning on-board experience. We look forward to seeing the A321LR flying in the colors of Qatar Airways."
What business class seat will Qatar offer on the A321LR?
Given that Qatar Airways plans to use these A321LRs for some long flights, I'm curious if they'll install the same B/E Aerospace Diamond seats that they have in business class on some of their A320s (which are already very good), or if they'll introduce a new product altogether. I imagine Qsuites wouldn't work on this plane.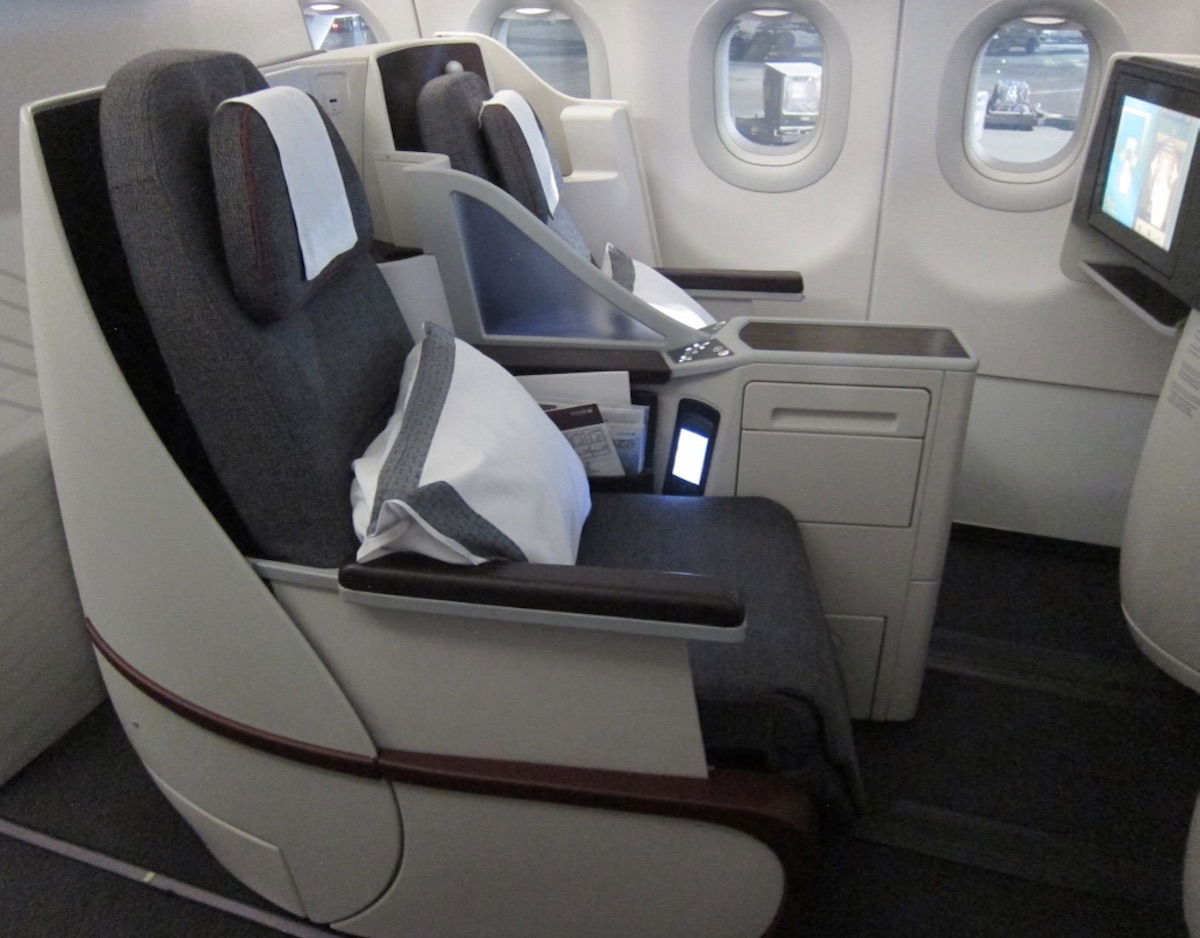 The "big three" Gulf carriers have historically been anti-narrowbody
Historically the "big three" Gulf carriers have been heavily focused on widebody aircraft. That's probably because for the most part the airlines don't have great yields, so their strategy has largely been to offer a lot of capacity and undercut the competition on price
An A380 has lower operating costs per seat than an A321, but of course the challenge is actually selling all the seats on an A380 at decent fares. Whether or not their strategy has worked out well probably depends on who you ask.
Emirates' all widebdy fleet has arguably worked out really well for them, though even they see the need for narrowbody aircraft, as they work more closely with FlyDubai.
In the case of Qatar, I'd say they're more in need of narrowbody aircraft than ever before, as they try to expand into new markets while not having access to Saudi Arabia, the UAE, etc.
Bottom line
This seems like a smart move from Qatar Airways. I can't wait to see on what routes they use the A321LR, and also what kind of a business class product they choose to install.
What do you make of Qatar Airways converting part of their A321neo order to the A321LR?