In June I wrote about how Qantas added a mysterious A380 charter to Orlando to their schedule. Specifically, they added the following flights, operating to Orlando on January 19, and returning from Orlando on January 24, 2020:
QF17 Sydney to Los Angeles departing 10:25AM arriving 5:15AM
QF17 Los Angeles to Orlando departing 7:30AM arriving 2:55PM
QF18 Orlando to Los Angeles departing 6:00PM arriving 8:20PM
QF18 Los Angeles to Sydney departing 10:35PM arriving 8:35AM (+2 days)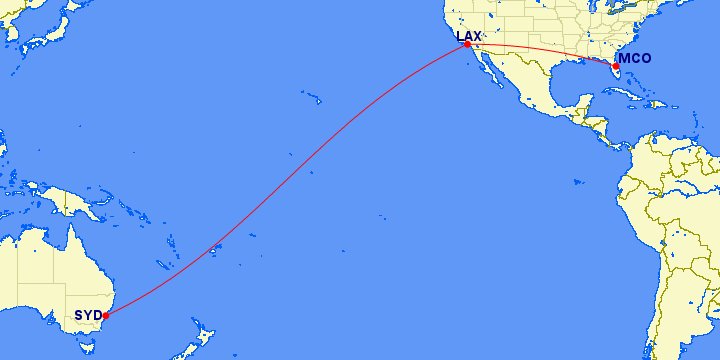 This raised a lot of questions as to who the charter customer could be. My initial thought was that it might have been a Flight Centre Global Gathering event. They're the world's largest travel agency, and every year they have a huge event, and in the past they've chartered an A380. However, the timing of this charter didn't match their usual "Global Gathering."
Well, we now know what's going on. Qantas' A380 charter customer is Woolworths, an Australian supermarket brand with nearly 1,000 locations. They're having a huge sweepstakes where 116 lucky people will win a trip for four to Orlando.
To enter, people have to buy any three participating products and spend at least $30 at Woolworths. Then they need to look for their unique code on the receipt, which will be their entry.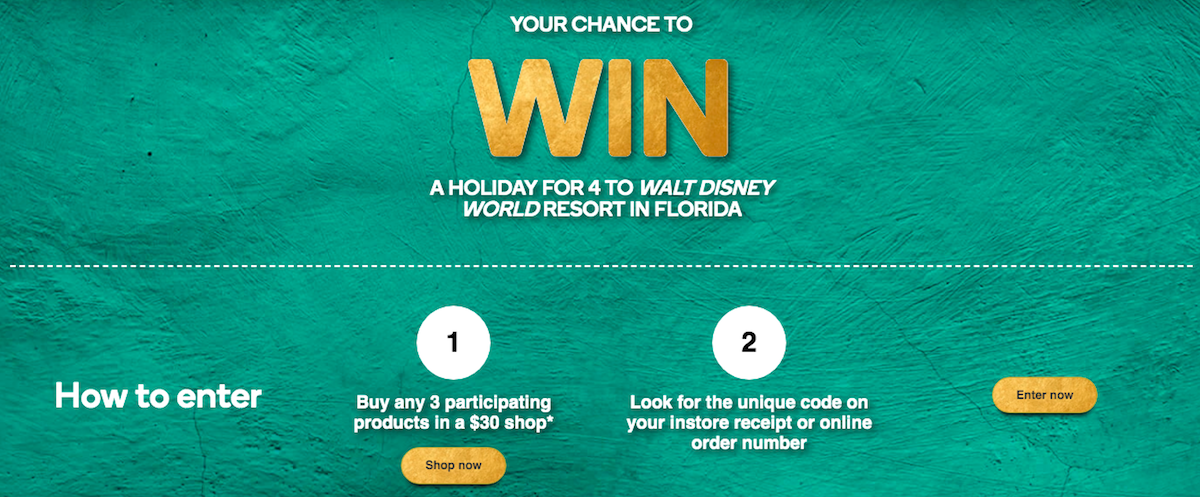 As mentioned above, each of the 116 winners will receive a trip for four, meaning that there will be a total of up to 464 winners on the flight, and the plane's total capacity is 484. It's interesting to note how they'll distribute the seats:
The first 16 entries drawn will each receive business class seats
The next 8 entries will receive premium economy seats
The next 92 entries will receive economy seats
That means first class is staying empty — I wonder if that's actually the case, if they'll surprise and delight people, or if the event organizers, photographers, etc., will all be enjoying first class.
This trip will include:
A five-day Walt Disney World Park Hopper Plus pass
Five nights at Disney's Animal Kingdom Lodge
An exclusive Qantas experience, with chartered flights and transfers to Orlando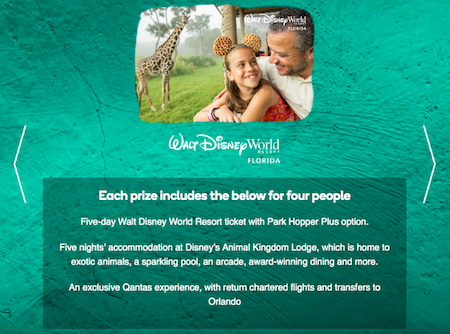 Obviously some people will be sitting in premium cabins, so I'll be curious to see how they break that up.
Am I the only one who feels like this is a really awesome supermarket promotion? I mean, I feel like most of the time these promotions are for a single grand prize that's for a five night stay at an all inclusive somewhere in the Caribbean.
In this case I can't even imagine how much this is costing them. I imagine the charter flights alone probably cost close to a million AUD, and that doesn't include the accommodation, park tickets, etc.
Furthermore, with 116 winners, odds are surprisingly good for a sweepstakes like this.
What a cool promotion!
(Tip of the hat to James)