Recently Qantas operated a seven hour scenic flight to nowhere, given that Australia's borders are closed. Well, the airline has now introduced a twist on the concept, as it's operating a scenic flight to somewhere.
Qantas' scenic flight to somewhere
Rather than operating flights to nowhere, Qantas will now be launching a series of scenic getaways that include flights that actually land somewhere. Think of it as Qantas selling a vacation package, that includes your flight, hotel, and activities.
The first "scenic flight to somewhere" will take 110 people from Sydney to Uluru. The journey will be operated by a Qantas 737, so it sounds like Qantas will be blocking middle seats, given the capacity of the plane. I would assume the capacity is limited by the amount of accommodation available at the destination, rather than anything else.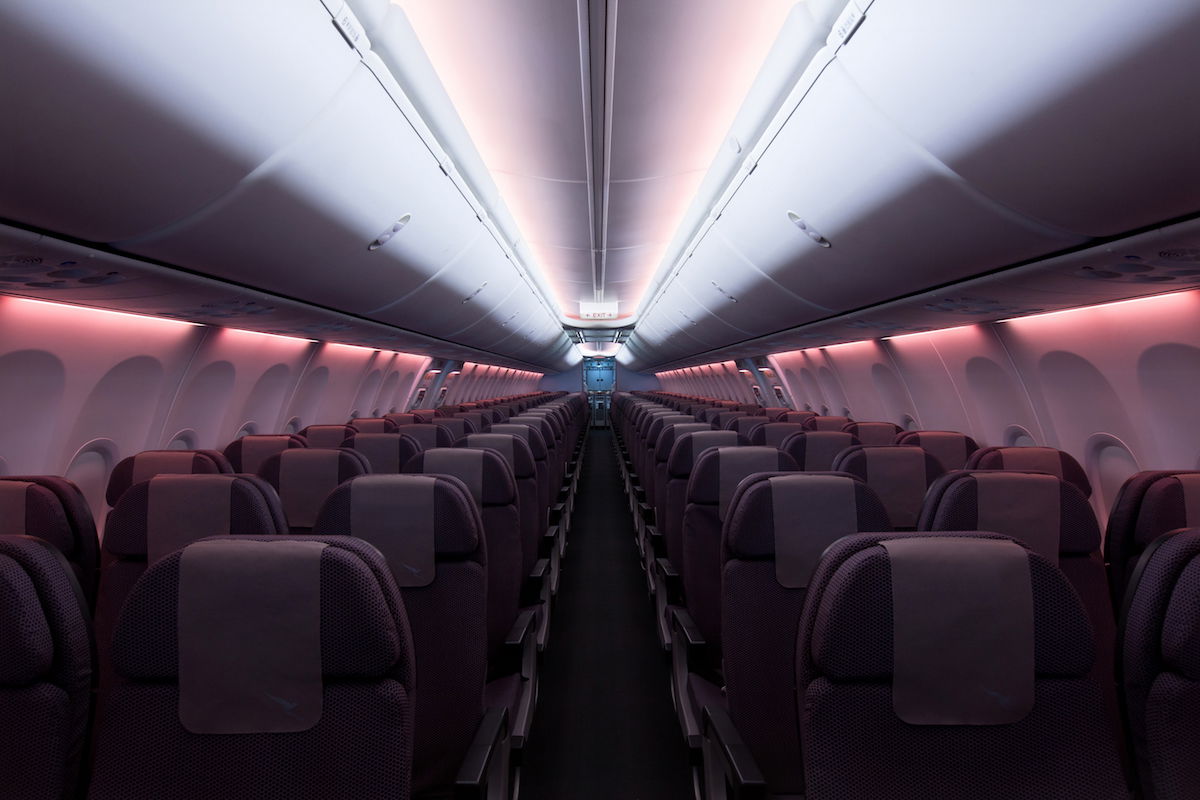 This trip will take place on December 5-6, 2020, and the schedule is as follows:
On the morning of December 5 there will be a pre-flight champagne breakfast in the lounge
The flight from Sydney to Uluru will depart at 10AM and land at 12PM, and will have a low level flyby of Sydney Harbour on departure, as well as low level circuits of Uluru and Kata Tjuta on arrival
Qantas will partner with Voyages Indigenous Tourism Australia, and guests will stay at Sails in the Desert
Guests will enjoy an art workshop, and a night at Field of Light including a three course dinner
The following morning passengers will watch the sunrise over Uluru and have a guided walk to the Muṯitjulu Waterhole and Kata Tjuta, followed by a late morning brunch
The flight from Uluru to Sydney will depart at 1:30PM and arrive at 6PM, and there will be another low level flyby over Sydney Harbour on arrival
Qantas also claims that these flights will operate with net zero emissions, as 100% of emissions will be carbon offset, through support to traditional fire management projects.
As Qantas Group CEO Alan Joyce describes this trip:
"We were overwhelmed with the response to our scenic flight while most border restrictions were still in place. It sold out in 10 minutes and the feedback from people onboard was fantastic. Even the most frequent flyers said they had never experienced Australia from the air quite like that. And our crew loved being back on board.

Now that more borders are starting to open, we're partnering with tourism operators on the ground to offer special flights to special destinations. Even though seats are limited, we think the awareness generated by these flights is a great way to get more people thinking about where they might holiday as we head towards summer.
How expensive is this experience?
Tickets are now on sale for Qantas' charter holiday, and the per person costs are as follows, based on double occupancy:
Business class costs 3,999 AUD (~2,815 USD) per person
Economy class costs 2,499 AUD (~1,760 USD) per person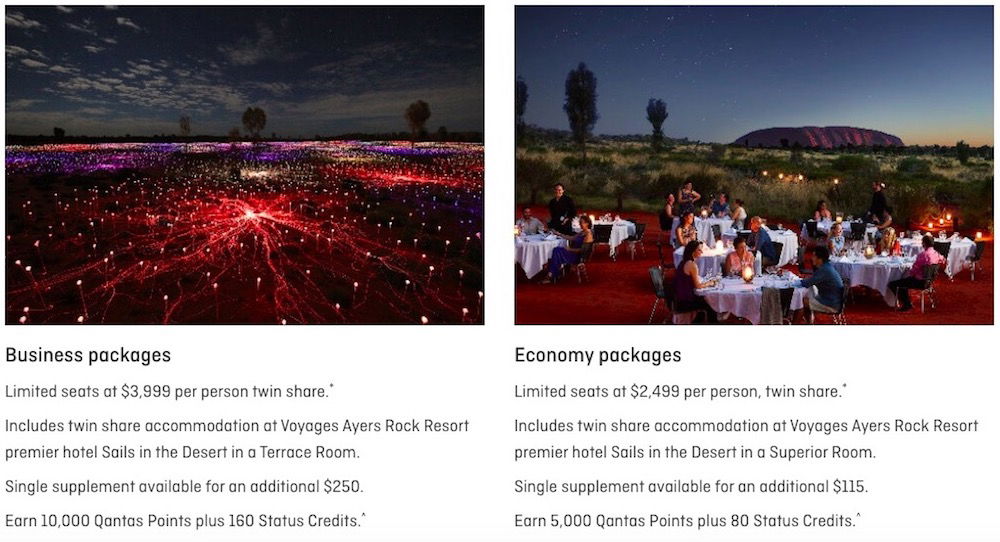 It goes without saying that this is a lot of money to spend on a two day trip, but then again, I'm guessing a lot of Australians are anxious to travel, given the lack of opportunities to do so otherwise.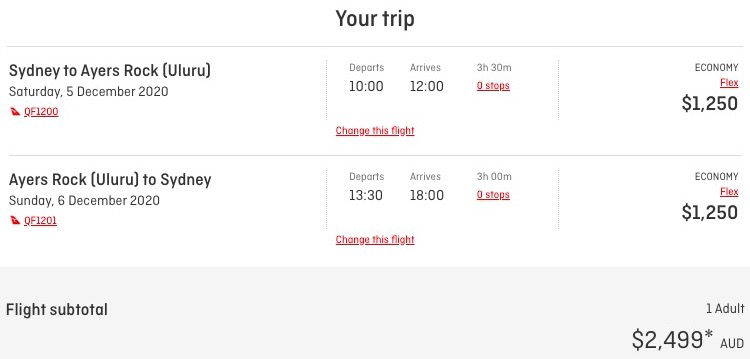 The premium for business class may seem significant given that we're talking about 6hr30min of flying, and middle seats would be blocked anyway in economy. It's noted that business class includes the following additional features:
10,000 Qantas points and 160 status credits, vs. 5,000 Qantas points and 80 status credits
Business inflight service including champagne and menu
Additional gift bag items
Invitation to visit the cockpit for photos upon arrival back in Sydney
Upgrade to luxury room accommodation
Bottom line
I commend Qantas for its creativity in generating revenue during these tough times. From selling care packages, to selling bar carts, to selling super-expensive clothes, the airline has tried a lot of things.
This latest concept makes a lot of sense. Qantas is essentially organizing vacation packages, taking a lot of the logistical challenges out of organizing travel nowadays. This trip to Uluru sounds great, and I look forward to seeing what other kinds of trips we see the airline organize.
What do you make of Qantas' flight to somewhere concept?