As most of you are probably well aware, Qantas wants to fly nonstop from Sydney and Melbourne to New York and London. While it seems like good progress is being made, could the project possibly be killed before any planes are even ordered?
What Is Qantas' Project Sunrise?
Currently the world's longest flight is operated by Singapore Airlines' A350-900ULR, as the airline flies nonstop between Singapore and Newark. That flight covers a distance of over 9,500 miles and can take up to 18 hours.
For quite a while Qantas has been talking about how they'd like to be able to fly nonstop from Melbourne and Sydney to London and New York. They call this goal "Project Sunrise."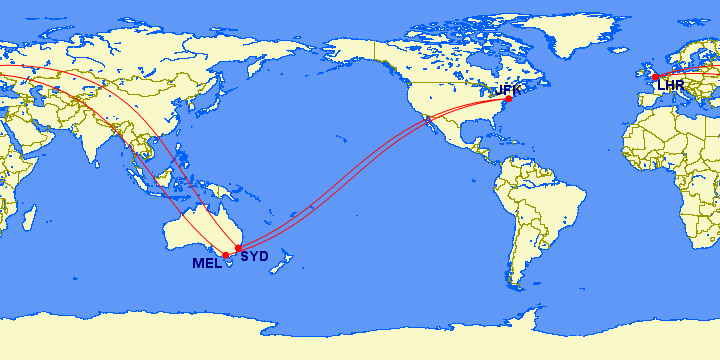 The catch is that currently no plane exists that can operate these 10,000+ mile, 20+ hour flights nonstop. Qantas has asked Airbus and Boeing to develop planes capable of operating these flights, and right now it's looking like Airbus is close to announcing the A350-1000ULR, which they say would meet Qantas' specifications.
Qantas has said that they hope to decide on a plane for the project by the end of the year, and launch flights by 2022. Qantas will shortly even be operating some test flights from New York and London to Sydney, which they're doing with very lightly loaded and newly delivered 787-9s.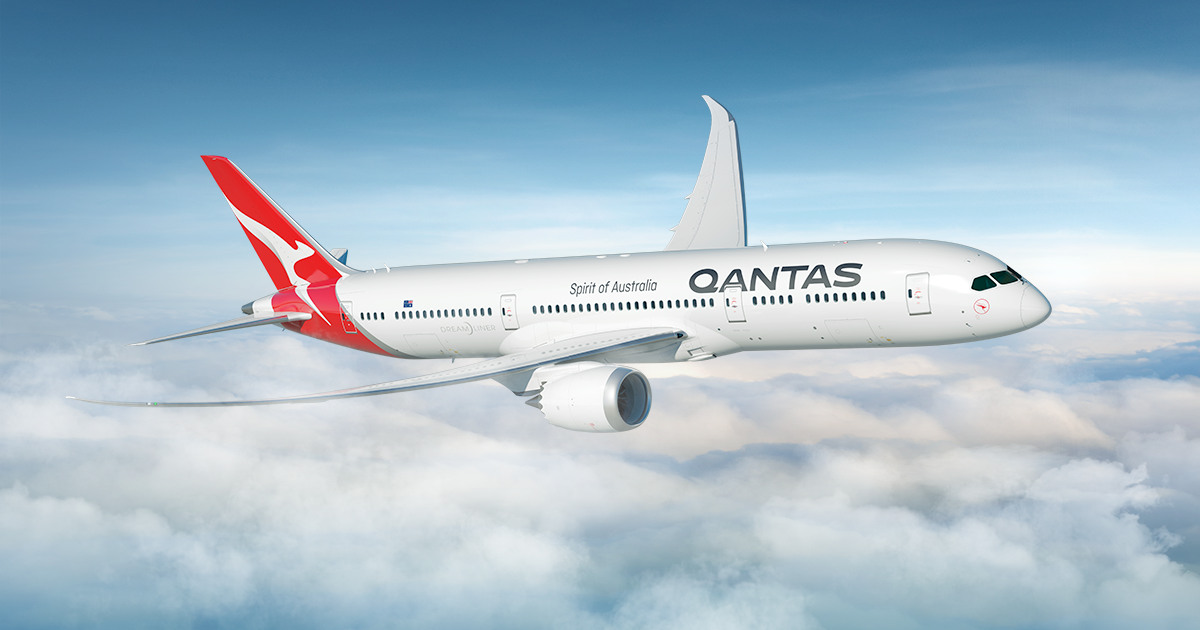 Obviously there are lots of hurdles to overcome:
Qantas needs to find the right plane (which they're close to doing it seems)
They need regulatory approval for the plane and routes
They need to get their employees onboard with this, because it requires new contracts
Well, those last two points are proving to be a bit of a challenge, it seems.
Could Qantas Pilots Block Project Sunrise?
Qantas' CEO Alan Joyce is a crafty guy, especially when you look at how he has negotiated with unions in the past (including shutting down the airline in 2011).
Last week while talking about Project Sunrise Joyce said that the airline could cancel the project unless their pilots agree to amended workplace employment conditions and a new enterprise bargaining agreement (EBA).
I do think both sides see this as an opportunity to gain leverage:
Pilots have expressed concern over safety and fatigue on these ultra long haul flights, and some pilots also have sour grapes following their 2015 contract negotiations
Since this translates to growth (meaning more jobs for pilots), presumably management wants some concessions and an agreement that won't be too costly here
Back in 2015, management and the union spent many months negotiating a new agreement, as the company was looking for a 30% improvement in "productivity" from pilots.
The pilots union has already said that they think the timeline that Joyce wants for negotiating this new contract is "challenging," especially as Qantas is potentially looking at ordering planes within months.
So really both sides have leverage here, the question is who will play their cards better.
Read into this how you will, but it's also interesting to note that the New York to Sydney research flight will be operated by Qantas' (lower paid) London based flight attendants, and they'll be flying a very circuitous roster to make that happen. So we could also see issues with the flight attendants union.
What Do Pilots Want From Qantas?
AIPA, the union representing Qantas pilots, is "cautiously optimistic" about this new project. As a representative for the union explained a while back:
"We think the value to Qantas and the strategic benefit goes beyond this pilot EBA negotiation. Obviously we are willing to negotiate and discuss how they feel our contract may assist, but the strategic benefit to Qantas is clear and transcends the pilot contract in itself.

For the pilots in the operating seat after a 20-hour plus flight, if you are arriving in the northern hemisphere in bad weather clearly you are going to need peak performance. So the on-board rest will be vitally important."
I don't think pilots will use this to necessarily directly request a pay increase, though there are a couple of other ways they could bargain:
Currently a long haul flight has at most four pilots (so that each can rest for nearly half the flight), though given the length of these flights, could we see them request 5-6 pilots instead?
On ultra long haul flights Qantas has one captain, one first officer, and two second officers, while other airlines might have two captains and two first officers (or some other combination). The benefit for Qantas is that the second officers are on a considerably lower pay scale, since the second officers aren't as experienced. Could we see the union negotiate that these flights need additional "senior" pilots, whether that comes in the form of two captains, all captains and first officers, or some other combination?
Keep in mind that pilots typically can fly at most 1,000 hours per year, so we're talking about 80 hours per month. Assuming the aircraft type used for these routes is exclusively used for ultra long haul flights, the pilots will basically be operating two trips per month. Admittedly they're very long flights, but this will essentially be a part time job in terms of days off.
It will be interesting to see how this plays out, as this is definitely something that needs to be figured out before Qantas places an order for a new plane.
Bottom Line
The prospect of Project Sunrise is exciting, though there are still quite a few hurdles for the airline to overcome. Pilots have some leverage here for sure, though at the same time Joyce is known to be a pretty tough negotiator.
It will be interesting to see what kind of conditions management and the pilots union agree to for these flights.