Qantas' reputation has taken a nosedive in Australia since the start of the pandemic, but in particular in recent months. The situation got so bad that former Qantas Group CEO Alan Joyce resigned abruptly (two months ahead of schedule), and the company is also facing an unprecedented fine from the Australian Competition & Consumer Commission (ACCC).
Management of the airline realizes that drastic action has to be taken, and to kick that off, the company's CEO has just published an apology video.
Qantas CEO Vanessa Hudson apologizes
Vanessa Hudson is Qantas' newly appointed CEO. While I'm happy to see Joyce gone, I feel like she's just more of the same, given that she has worked side-by-side with Joyce for decades, so she doesn't exactly have a fresh perspective on things.
Anyway, given the current sentiment in Australia about Qantas, Hudson has published an apology video. In the 95 second video:
Hudson acknowledges that the airline has let customers down in many ways, hasn't delivered the way it should have, and has been hard to deal with
Hudson says she understands why people are frustrated, and have lost trust in the airline
Hudson says that Qantas is determined to fix its problems, and wants to get back to the national carrier that Australians are proud of, that goes above and beyond
Hudson acknowledges that she needs to earn peoples' trust back, not with what she says, but with what the airline does, and how it behaves; this is going to take time, and the airline asks for patience from customers
Qantas is putting more people in call centers, adding more frequent flyer seats, and reviewing all customer policies to make sure they're fair, and giving frontline teams more flexibility to help customers when things go wrong
You can see the apology video for yourself below.
My take on this Qantas CEO apology video
It's good to see Qantas' CEO issuing an apology and acknowledging that the airline has let people down. As she correctly states, though, actions speak louder than words, and so far we only have words.
Now, I can't say that the apology video necessarily oozes with sincerity or is terribly convincing. Rather it's pretty clear she's reading off a teleprompter, and it gives slight hostage video vibes. I'm about as inspired as I was listening to Tom Brady talk about his vision for Delta.
As much as I'd love to think that Hudson is some new person who is going to turn everything around, she has served as Chief Financial Officer and Chief Customer Officer at Qantas, so she has been part of the problem.
Now, this is probably a controversial take, but I'll go there regardless. Can I just say that I don't fully understand how the pendulum has swung for Qantas when it comes to perception from the traveling public? Personally I've always thought that Qantas is just an okay airline, with some highs and some lows.
But going back five years, when I'd say that, I'd largely get attacked by Australians, claiming the airline is actually fantastic. And now it seems that many of those same people have exactly the opposite opinion. If we're being honest, most of the issues that Qantas faces are also happening around the globe — issues with refunds, publishing unreliable schedules, not being operationally reliable, etc.
What makes this even stranger is that historically locals are most critical of their "home" airline, but that didn't seem to be the case in Australia for many years.
To me, not a whole lot has changed about Qantas in recent years:
When Joyce was CEO, his two biggest skills were lobbying to restrict foreign airlines from accessing Australia (which is terrible for consumers, and keeps fares high), and truly screwing over employees in every way possible
Joyce took an incredibly conservative approach with the airline in terms of growth, introducing new products, Wi-Fi, etc., which perhaps benefits shareholders, but doesn't exactly benefit consumers
My point is simply to say that I don't think Qantas has gone from this five star global airline to a dumpster fire. Rather, I think Qantas went from an okay airline to… an okay airline dealing with all the same issues as other airlines as they ramp up operations after the pandemic. The airline is finally seeing the repercussions of what happens when you spend a decade screwing over your employees in every way possible.
Of course let me acknowledge there are some things Qantas does well — the airline has great lounges (for the most part), solid catering, and mostly friendly employees.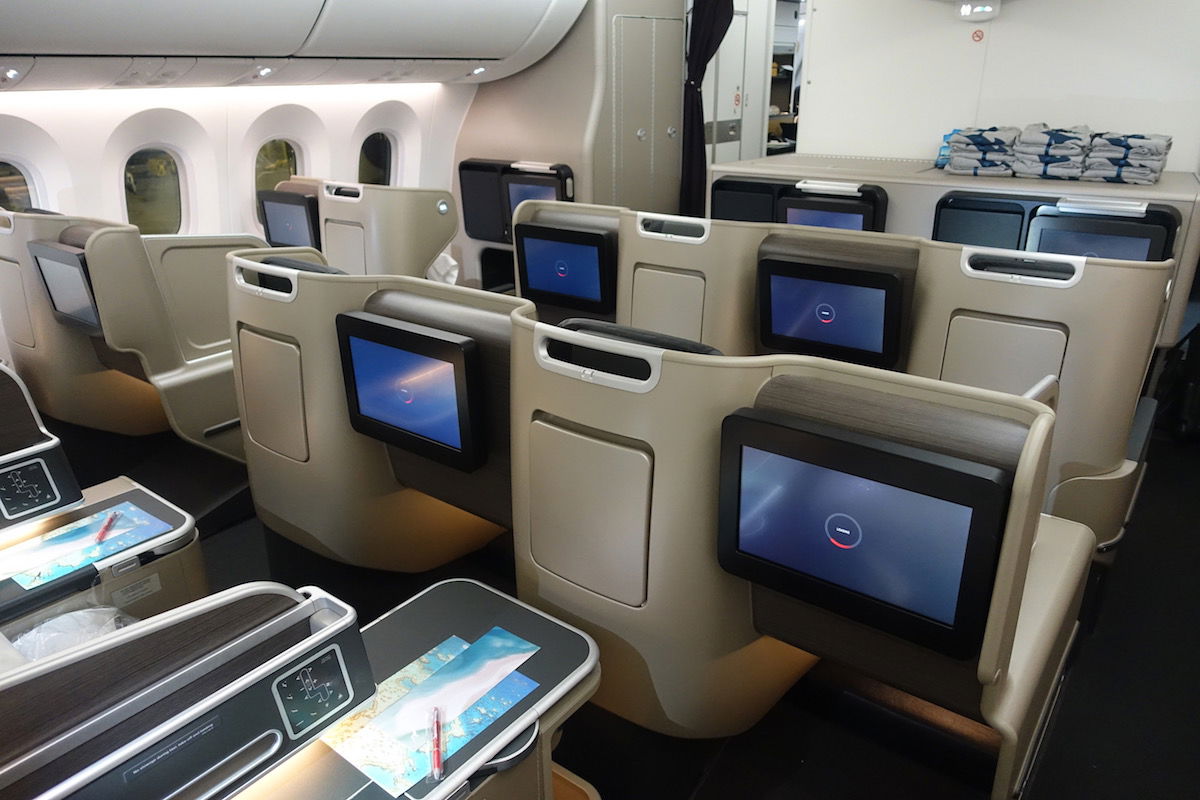 Bottom line
Qantas CEO Vanessa Hudson has issued an apology for the current state of the airline. It's not often you see an airline CEO basically saying "sorry we suck," but that's very much the tone here. Hudson is saying that actions speak louder than words, so let's see what those actions look like.
What do you make of this Qantas apology video?