Hello from the Maldives! Even though I didn't book this trip that far in advance, this hotel stay has had more blog foreplay than HBO programming at 2AM.
For those of you not up to date, here are the previous installments I've written about my trip:
I've been here for four days now, and had originally intended to write a post about my initial thoughts of the resort on day one. But I've been relaxing, which is sort of a foreign concept to me.
With that in mind, I have plans to write a super in-depth trip report about my stay, but in the meantime figured I'd share my impressions, as I'm a bit over halfway through my stay.
The Park Hyatt Maldives is so secluded
The Maldives is already quite a secluded place. What I didn't realize before I came here is just how secluded the Park Hyatt is.
Male is already in the middle of nowhere, while the Park Hyatt is another 250 miles south of Male, just by the equator. You really are in the middle of nowhere down here, as it requires taking an hour domestic flight plus a 25 minute speed boat ride.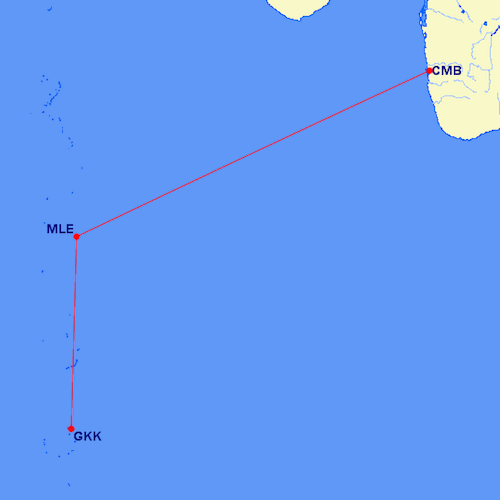 This place is so relaxing
I'm a person who can't unwind or relax. I'm simply not "wired" that way. I like to always be doing something, and possibly my biggest struggle in life is sitting still.
An hour after I arrived at the Park Hyatt I said "ummmm, what am I supposed to do here for the next six days? This place is boring."
But starting that evening I started to embrace that. The fact that this place is so secluded and "boring" is part of what makes it so awesome. This is the first time in memory I can actually remember voluntarily unwinding. I feel relaxed, at ease, and not on edge… for once.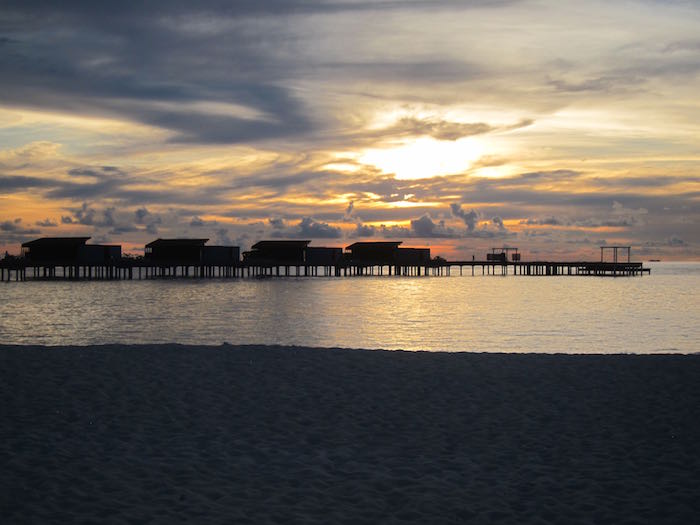 Like, I sit down at night and have a cocktail.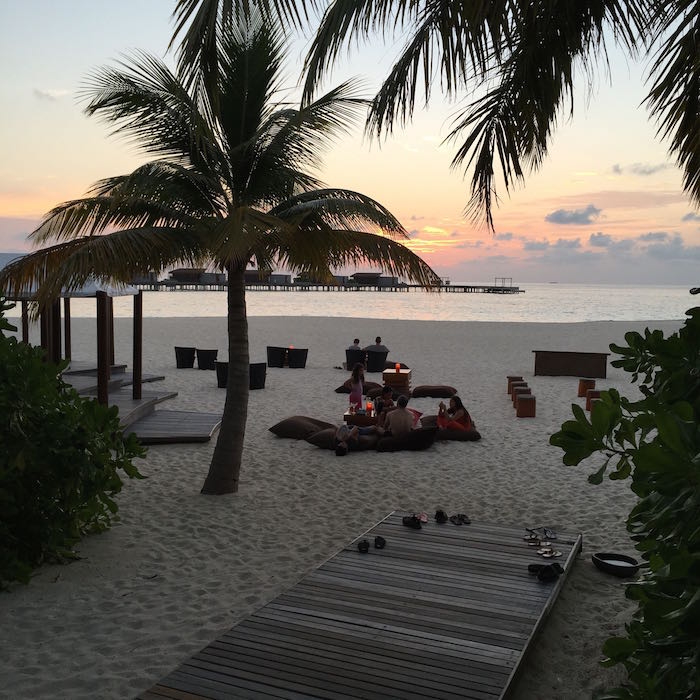 I play board games. I've done yoga several times (and as anyone who knows me can confirm, I'm not the yoga type #top). I've just sat on the beach looking at the sunrise and sunset. I've just floated in the ocean with the current. I've snorkeled.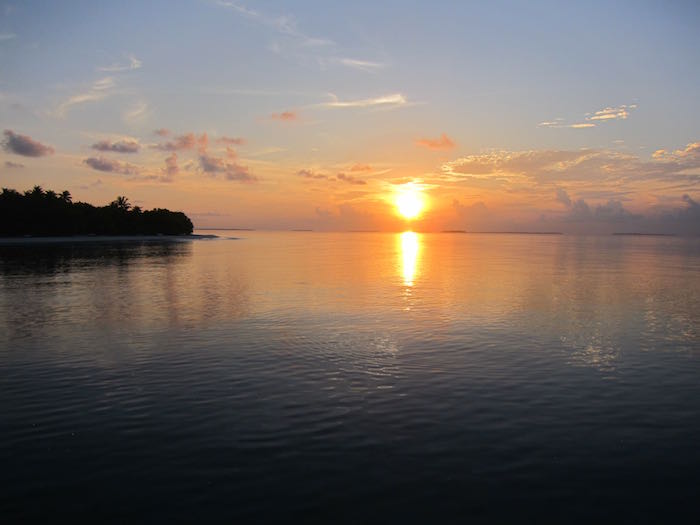 It's tough to explain, but the seclusion really does make this place awesome. Being on a beach during sunrise all alone and only seeing and hearing nature has an indescribably calming effect.
The staff are fantastic
I've been to the Maldives before, and in general I don't find the Maldivian service culture to be amazing. While I think it's genuinely hospitable on the lower end, I find that many Maldivians aren't able to execute "luxury" service so well.
The Maldives is also notorious for drug problems, which adds further "tension" to the service.
That being said, overall I find the staff at the Park Hyatt to be exceptionally good.
The resort has a new general manager, Mariano Silvestri, who is fantastic. He has been in the hospitality industry his whole life and interacts more with guests than any GM I've seen before.
And much of the rest of the staff are pretty exceptional as well. A special shout out to Deeksha in the spa, who is possibly my favorite person ever. The "hosts" who look after you all day are top notch as well.
The service overall has impressed me across the board.
The (basic) Park Villas are awesome
As many of you may recall, when I first booked my stay here I was confused by all the upgrade options. I wrote a post entitled "Park Hyatt Maldives Upgrades — My Head Hurts."
When you redeem points you're booked into a Park Villa, and then from there you can pay to upgrade to a pool villa or an overwater villa.
I've been perfectly happy with the Park Villa, and can't imagine ever paying extra for the Pool Villa or Overwater Villa. Even the "base" villa is gorgeous, with a beautiful bedroom, large bathroom, and an outdoor shower. The villas also have direct beach access.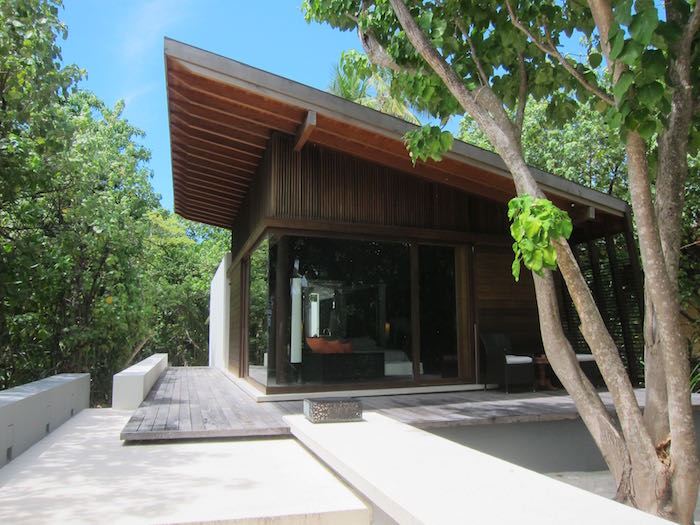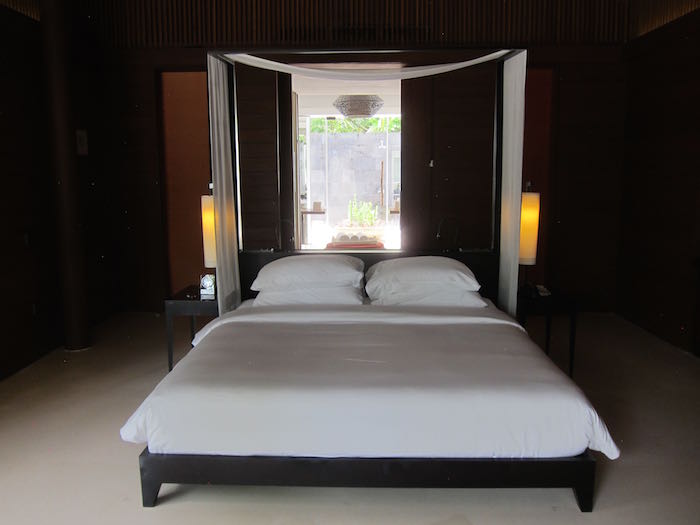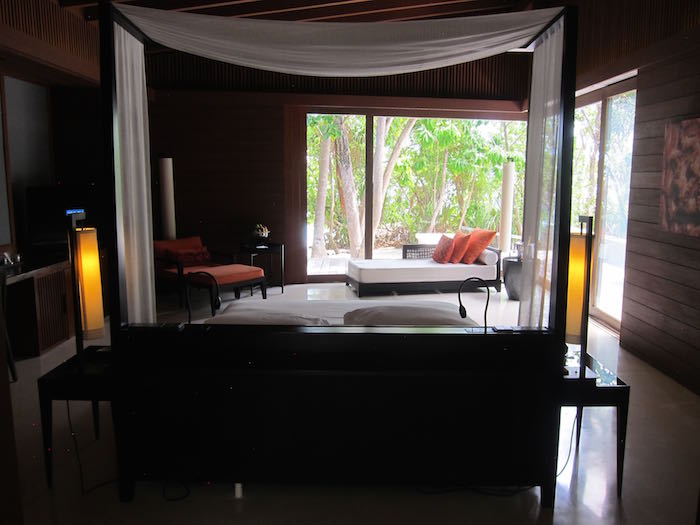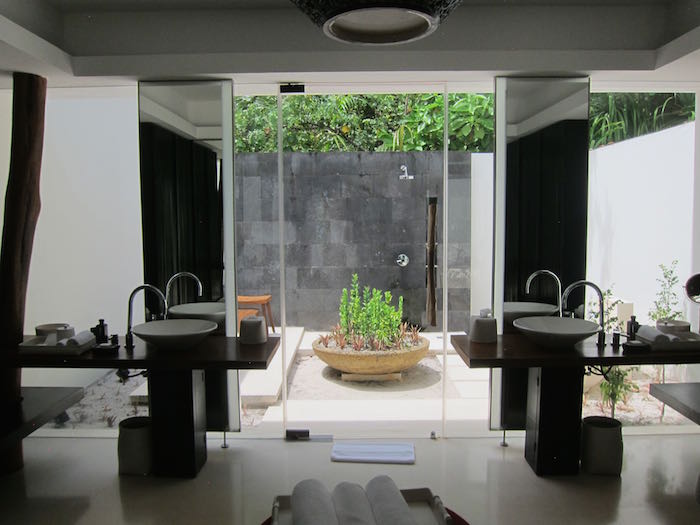 Ultimately the Pool Villa is identical to the Park Villa, except it has a small plunge pool.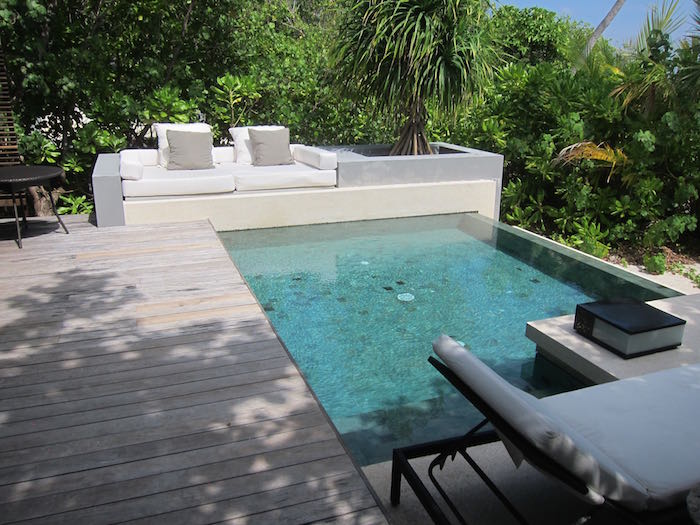 As a Diamond member you get an upgrade to this room type on a space available basis, but I can't imagine paying an extra $250 per night for a plunge pool when the hotel has two beautiful pools and among the most pristine beach I've ever seen.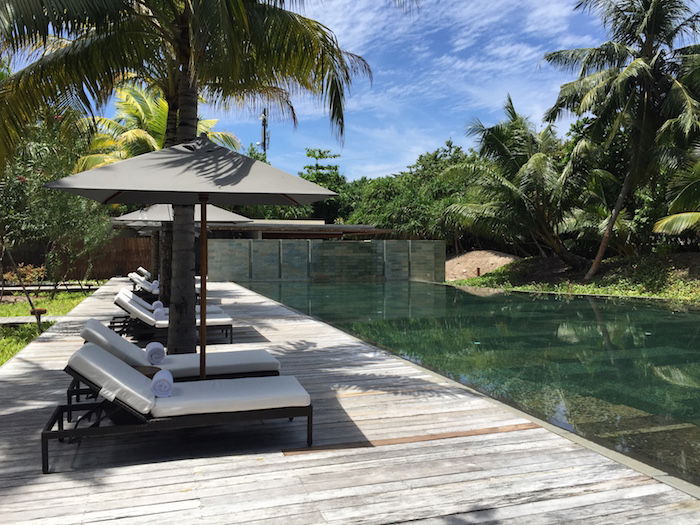 Prices are as you'd expect
I don't think prices for food, drinks, etc., are unreasonable at the resort.
I'd say prices are similar to what you'd pay in New York City (perhaps a tad bit higher), and then there's a 12% tax and then 10% service charge.
This is an incredibly remote place, and surely it's not cheap to run. So while staying here won't be cheap, ultimately I don't think the prices for food and drinks are unreasonable. In other words, I don't feel like I'm being ripped off.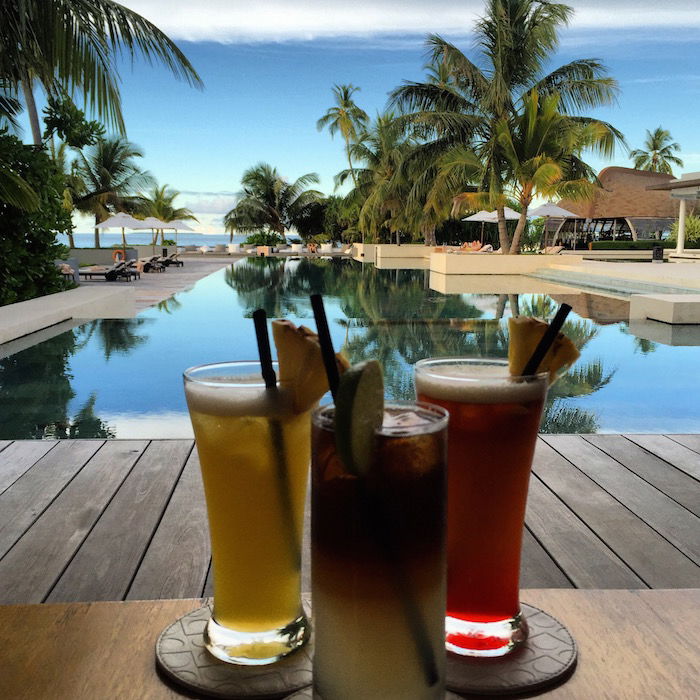 The food quality at the resort is excellent, though I just wish it were a bit more varied.
The breakfast is awesome
The breakfast at this hotel is awesome.
When you sit down you're brought a tray with some goodies, and then you can order as much as you'd like from the a la carte menu.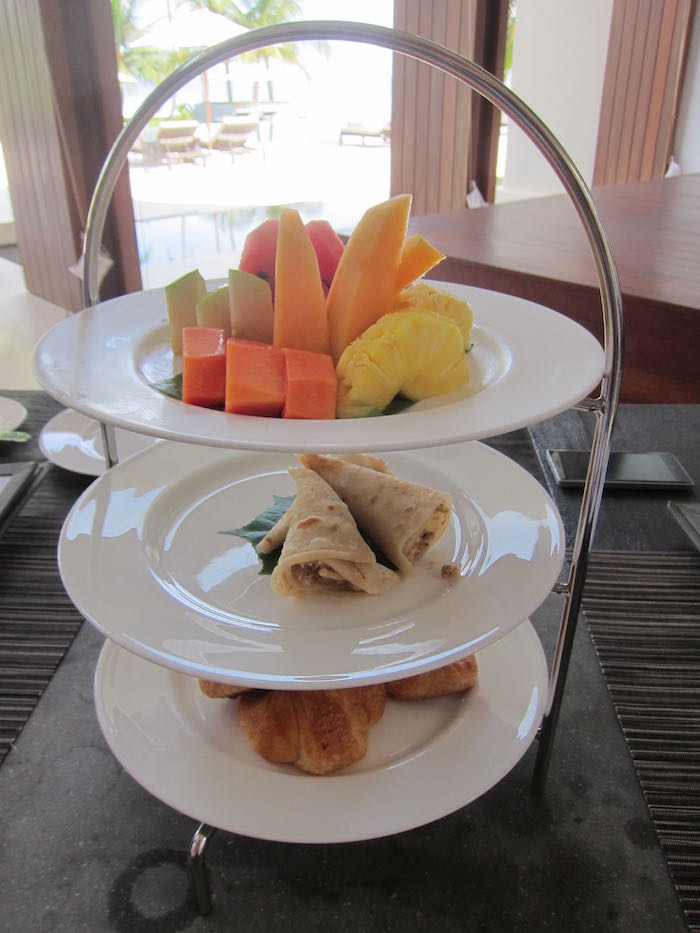 They recommend about three main courses per person, which seems like a lot to me, though I guess the size of the dishes varies substantially, depending on whether you order eggs, yogurt, etc.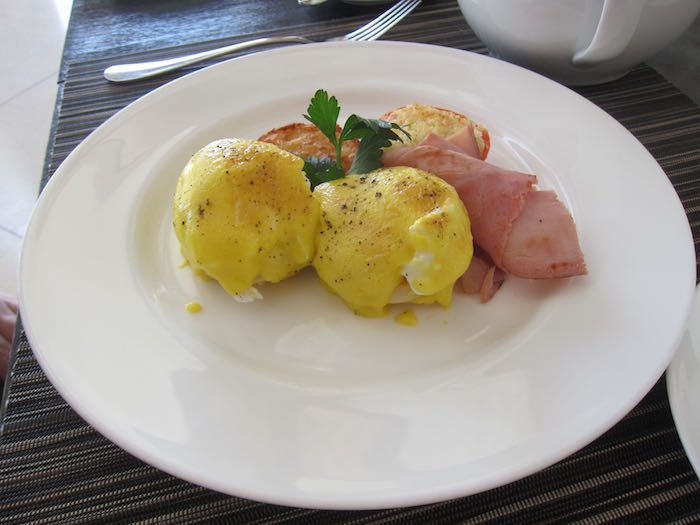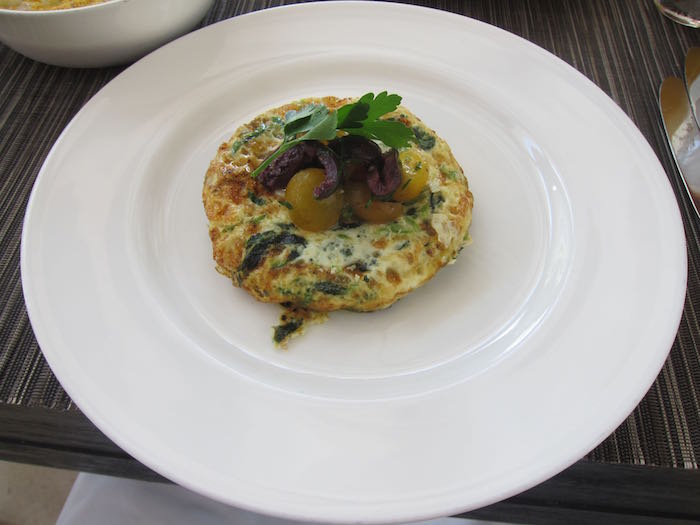 The tuna curry is amazing.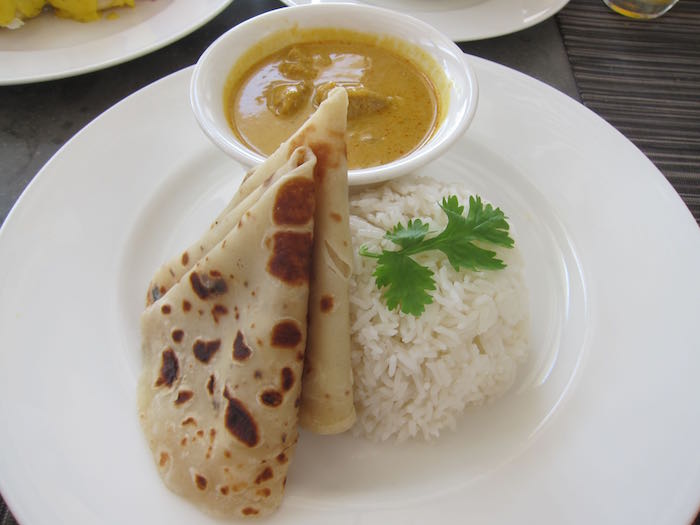 The food quality is top notch, and the coffee drinks and fresh fruit juices are lovely as well.
Back of the house tour is a must

This hotel prides itself in being sustainable and mostly self-contained. So the hotel offers guests free "back of house" tours, where you can see how the island is powered, the bottling plant (the hotel bottles all their own water), where the staff live, eat, and hang out, etc.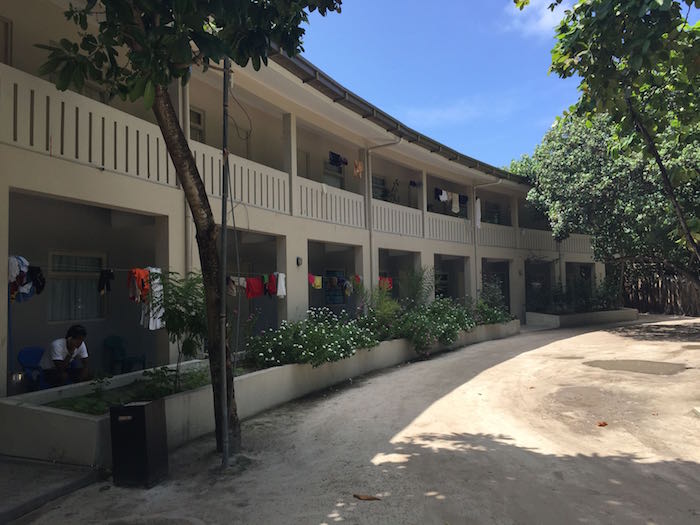 The tour is free, and in my opinion is probably the single best thing a hotel can do to create goodwill among guests.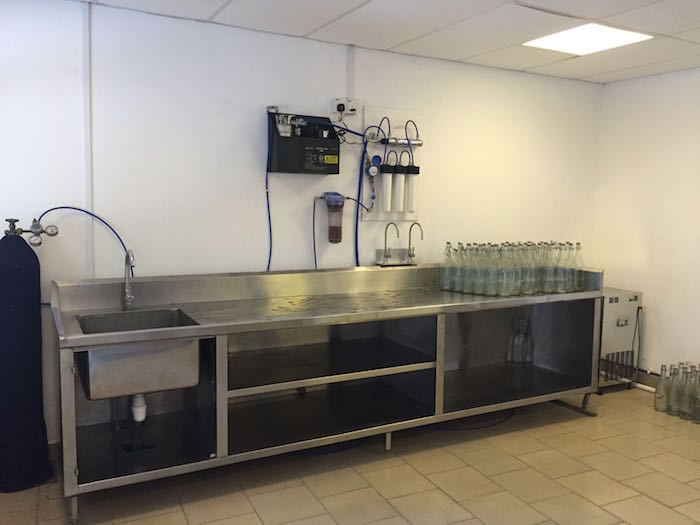 Not only was I amazed by how clean everything was on the "back end," but I was also impressed by how nice the living quarters are for the staff, how good their food is, etc.
I can't say how amazing it was to get a behind the scenes look at the resort. I'd actually say it has probably been the highlight of my stay so far.
Bottom line
I've been very pleasantly surprised by the Park Hyatt Maldives, and it has exceeded my expectations by quite a bit.
When I first booked my stay I wasn't sure what I was thinking, since I figured I'd be bored as heck. And I am sort of bored, but in a good way. If you're like me and are always "connected," then I think "bored" and "relaxing" might just be synonyms.
My time here so far has been extremely relaxing, more so than anywhere else I've been lately.
Is it a place I'll come back to vacation every year? Probably not, because there are a lot more places I'd like to visit. But if you're traveling as a couple and/or just want to unwind and relax, I think this is one of the best spots out there to do so.
If you've visited the Park Hyatt Maldives, what was your experience like?