There's no pleasure without a bit of pain, and I think there aren't many better examples of that in the travel hobby than getting to the Maldives.
Let me tell you, the journey to the Maldives wasn't an easy one. I flew from New York to Hong Kong to Bangkok to Colombo to Male, getting in at 1:30AM.
Then at 7:30AM I had a flight on the local Maldivian airline to the airport closest to the Park Hyatt.
Realistically I couldn't make it to any hotel near Male Airport before 2AM, and I'd have to leave by 6:15AM to catch my domestic flight.
That left me with four hours, and a wide selection of pretty crappy looking hotels, all of which hovered around ~$65 per night.
So I booked the Ui Inn, which is located about a 10 minute drive from the airport. It took over 30 minutes for a car from the hotel to arrive at the airport, so it was about 2:15AM before I got to the Ui Inn.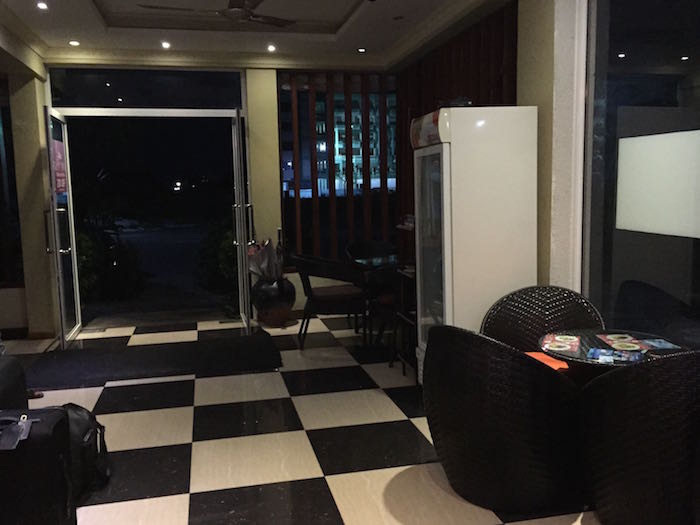 Upon arriving at the Ui Inn I was told that I would actually be staying at a nearby hotel, the "Beach Palace." I guess that was a polite way for them to tell me I was being walked, though with a name like "Beach Palace" I figured it couldn't be worse than this place.
The Beach Palace was about a two minute drive away.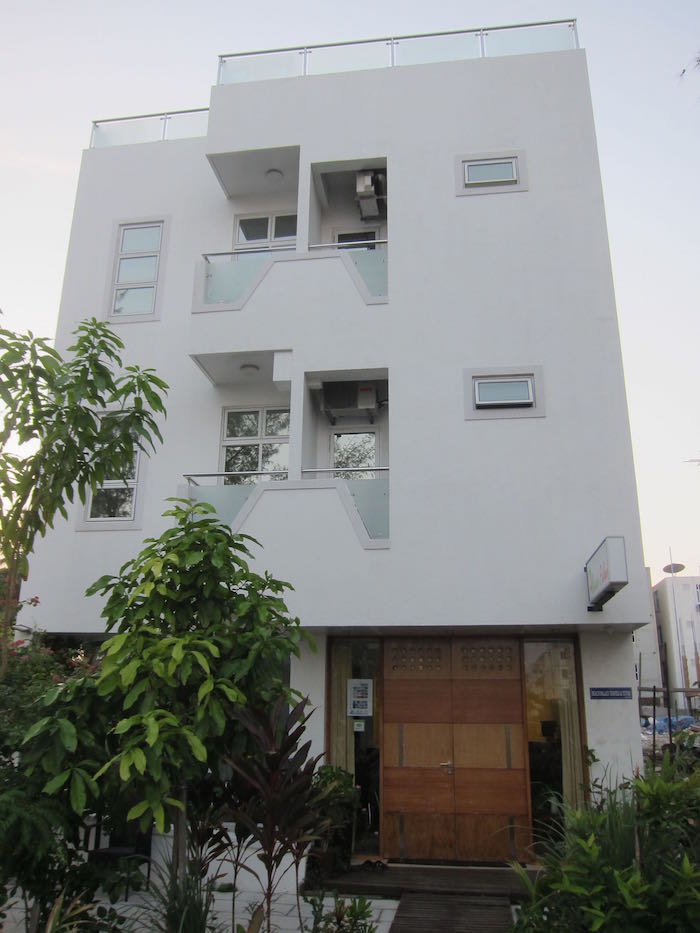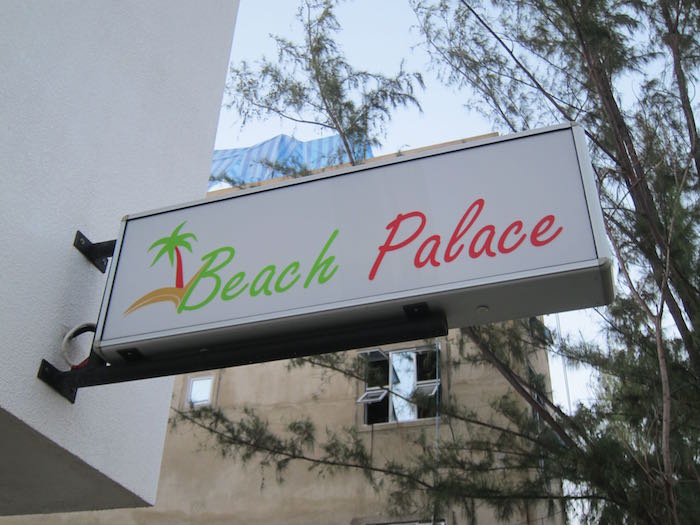 The property faced a lot with garbage on it.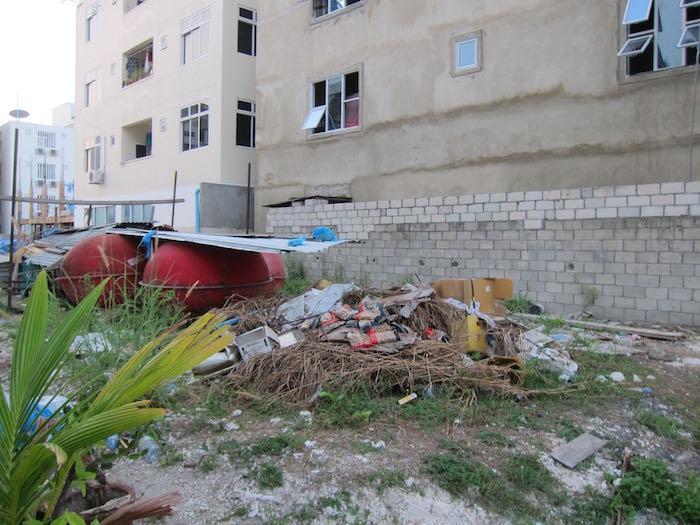 Though the person inside was friendly and quickly brought me up to my room.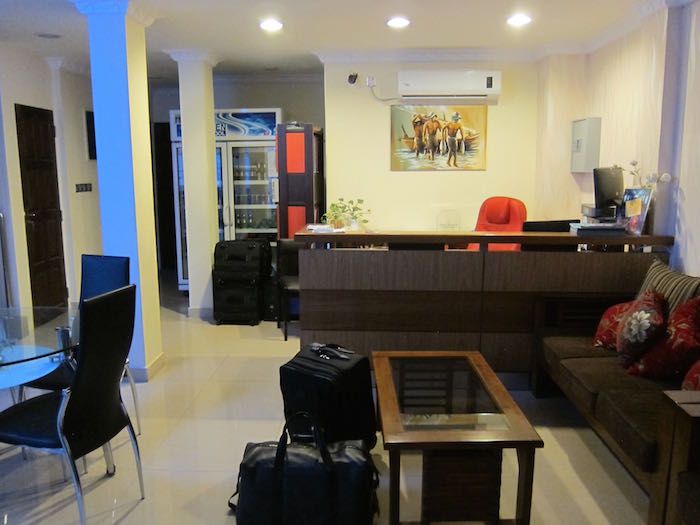 Which was… colorful.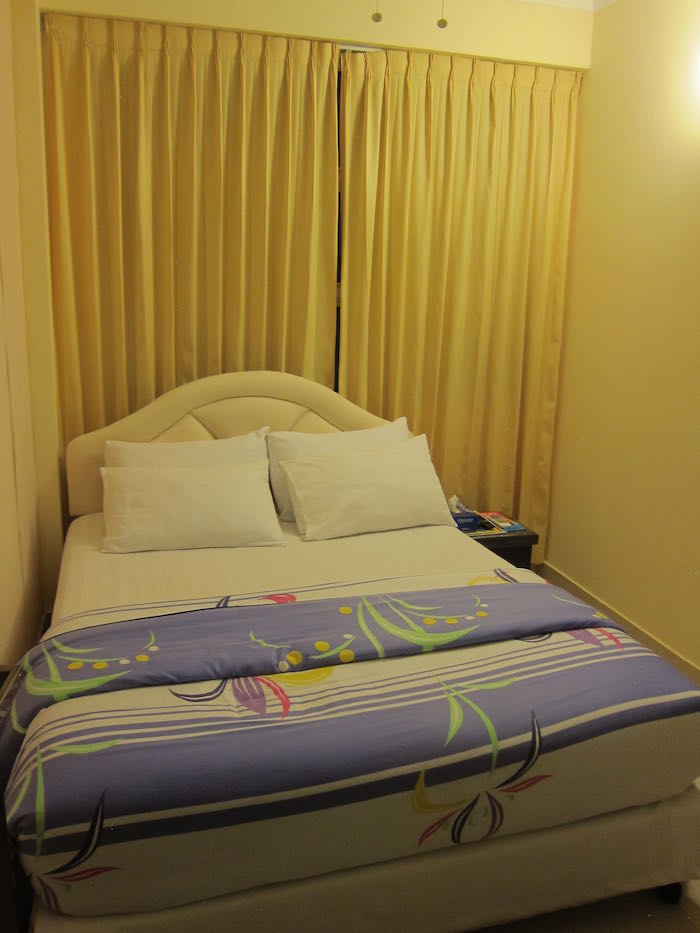 And I wasn't the only inhabitant in the room…
And it had a box of tissues right next to the bed (which nicely accessorized the white stains on the bedding)…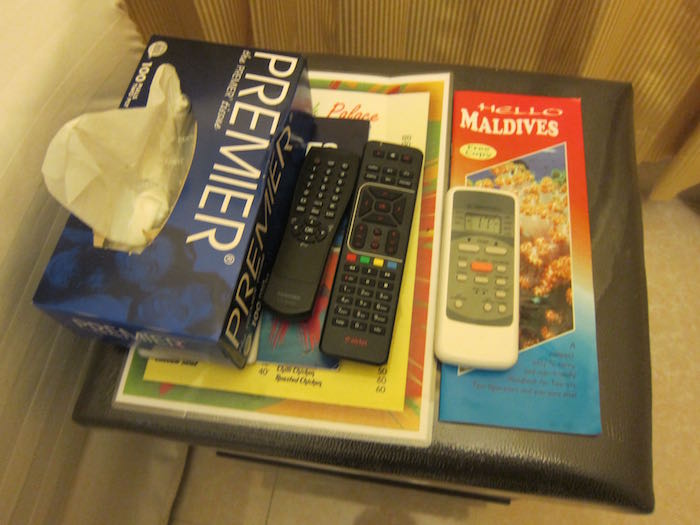 And it had an awkwardly placed closet which couldn't actually be accessed, given that there was no room for a human when the door opened.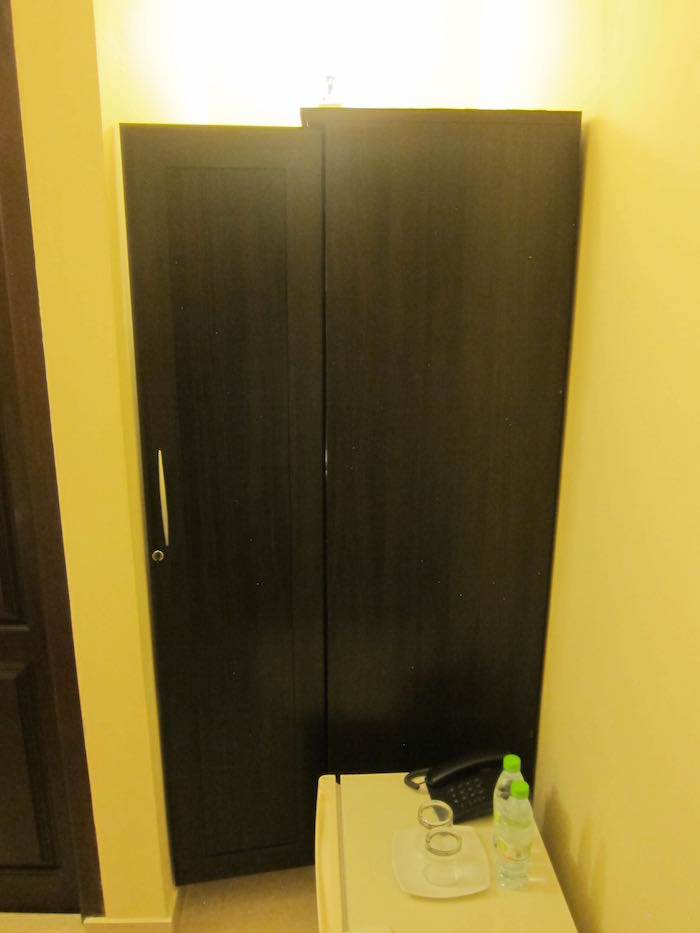 The bathroom was, erm, functional, with no separation between the toilet and the shower. Not to mention the fact that there wasn't really hot water. Or the fact that the bathroom smelled like a rotting corpse.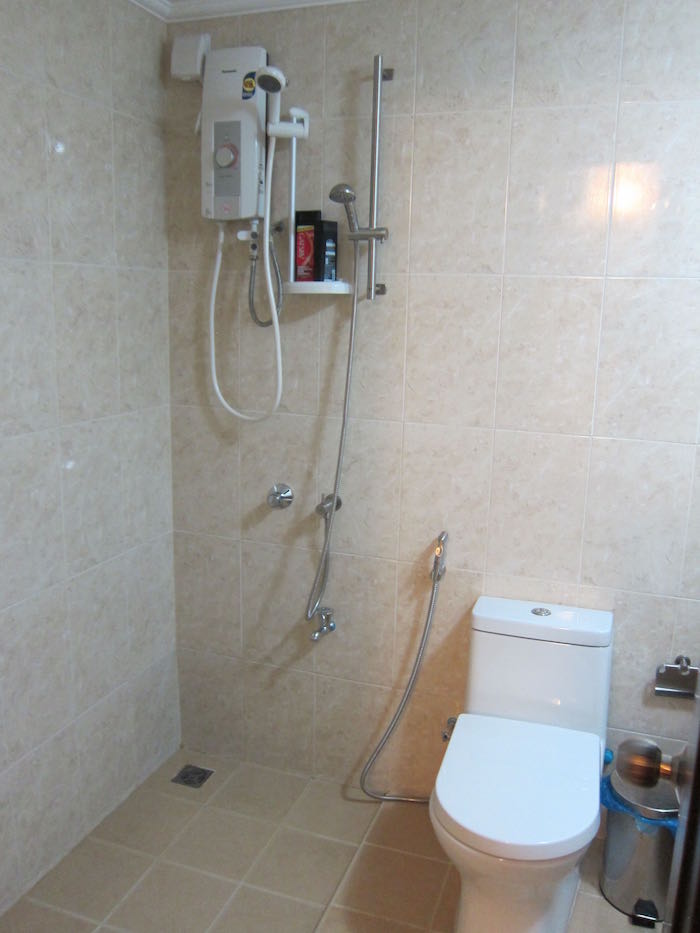 I spent the first 30 minutes sort of just standing there surveying the place, since I couldn't quite figure out what I got myself into. Then I decided to just sit outside on the shared deck and watch the Comedy Central Roast of Justin Bieber… for the third time. Because I figured sleeping in that bed wasn't the best option.
Then at 5AM I was so tired I figured I had to at least nap, so I napped for 45 minutes, before trying to shower while holding my nose.
So yeah, the lesson here? If you're going to the Maldives, make sure your flight arrives at a time where you can make a same day transfer…
But suffice to say the Park Hyatt was even more gorgeous after my not-so-fun night…