It has finally happened — the US has passed the one million daily air passenger threshold for the first time in seven months.
TSA screened 1M+ travelers yesterday
Since the beginning of March, the Transportation Security Administration (TSA) has provided a fascinating daily snapshot of how many travelers are being screened at US airports every day.
Well, yesterday set a new record — on Sunday, October 18, 2020, the TSA screened 1,031,505 travelers, representing the first time the country has passed one million daily air travelers in many months.
For some context:
On the same day of the week last year the TSA screened 2,606,266 travelers, so this still represents a ~61% decrease in traffic
The last day where we saw more daily travelers was March 16, 2020, when 1,257,823 people were screened
Demand really bottomed out on April 14, 2020, when we saw just 87,534 travelers, representing a ~96% decrease compared to the same day of the week the previous year
The next busiest day since March 16 was October 11, 2020 (last Sunday), when we saw 984,234 ravelers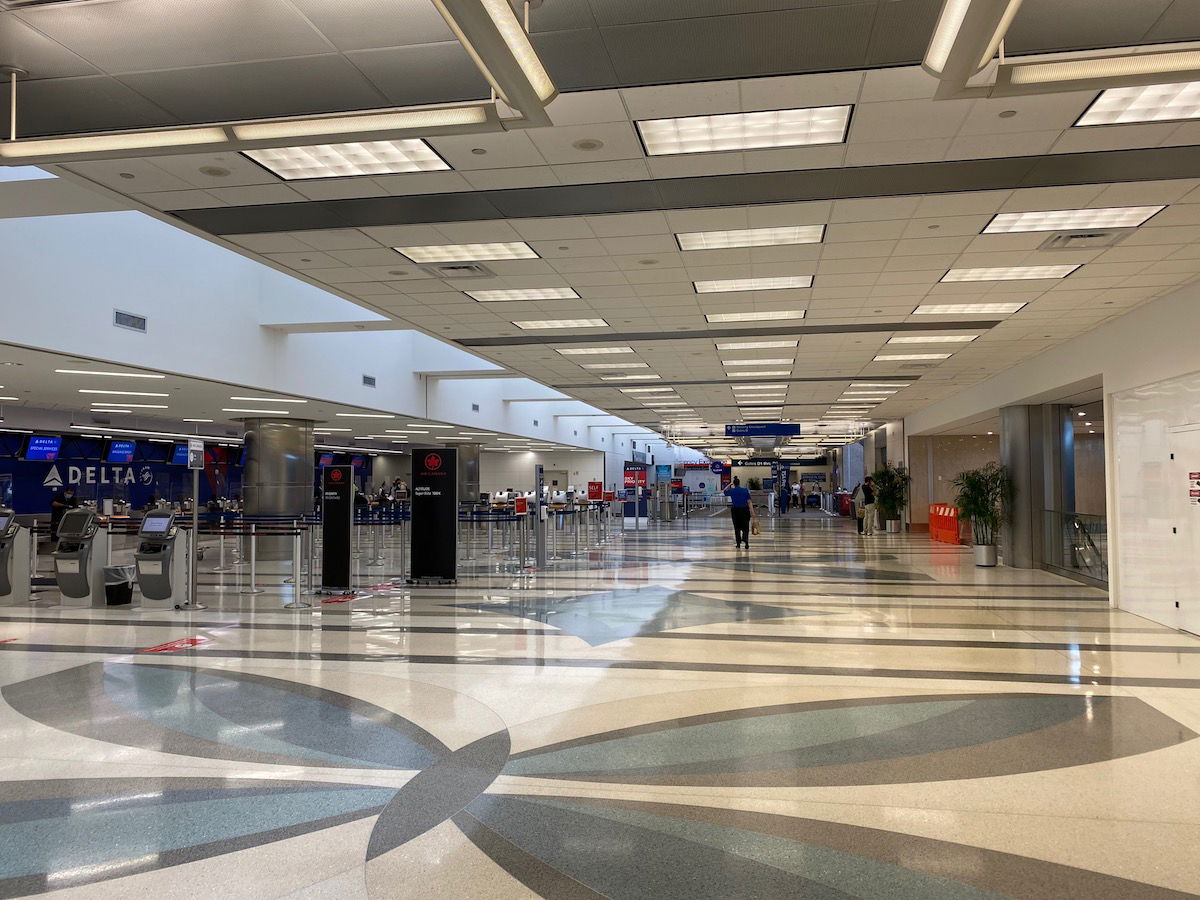 Airports this empty may be a thing of the past
US airlines still have a long way to go
While it's encouraging (at least from the perspective of airlines) to see air passenger numbers in the US once again enter the seven figures daily, airlines still have a long way to go:
Growth in passenger numbers up until this point has been far from linear; for example, in early July we saw the US pass 700K daily air travelers, but then things mostly plateaued, and even regressed, for a couple of months
While we'll no doubt see more people traveling to Florida and Mexico in the coming months to seek out warm weather (and airline schedules reflect this demand), otherwise leisure demand tends to be pretty soft in the winter
On top of all that we're seeing coronavirus cases on the rise, and we're also going into flu season
Short of something materially changing consumer confidence when it comes to coronavirus (like a vaccine), personally I think we'll plateau around current numbers for a few months, and don't think we'll consistently see anything greater than the low seven figures until next spring at the earliest.
There will likely be exceptions for the holidays, but then again, fewer people will be doing big family gatherings this Thanksgiving, Christmas, etc.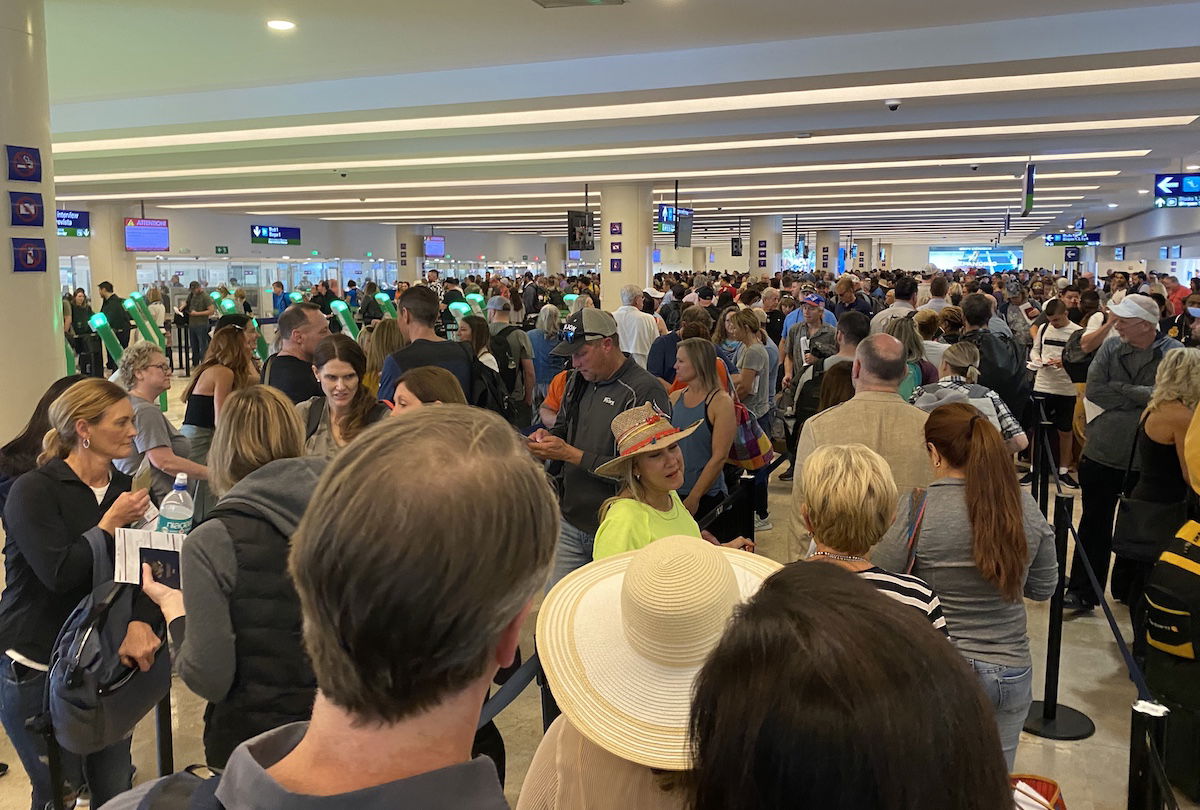 Could Cancun Airport immigration look like this again soon?
Bottom line
Yesterday we saw the TSA screen over a million travelers, which sets a new record for the past seven months. Personally I doubt we'll see huge increases in demand beyond current numbers in the coming months. I certainly could be wrong, but that's my best guess…
How do you think TSA screening numbers will evolve in the coming days, weeks, and months?