As I wrote about earlier, Ford and I are spending the weekend in Mexico, as we booked a last minute trip.
Well, I think for the first time that I can ever recall, immigration took longer than the flight — our flight time was 82 minutes, and it took about 90 minutes to clear immigration.
Mexico & the US are terrible for airport immigration
In my experience, the US and Mexico are the two all around worst countries when it comes to the airport immigration experience:
Both countries don't allow sterile international transit, so if you're just transiting via either country between two other countries you still have to clear immigration
Whether in transit or not, I've consistently had outrageously long immigration queues in Mexico, especially in Mexico City
I fully acknowledge the US is awful in this regard, though fortunately since I have a US passport and Global Entry, I'm not subjected to this; but it frustrates the heck out of me that this is how the US chooses to "welcome" visitors
Cancun Airport immigration mess
For whatever reason I hadn't really thought of immigration wait times in Cancun until we landed, even though I remember hearing horrible things about them.
That's probably because it was such a last minute trip, so I didn't have time to really think of any aspect of it. We booked flights and hotels, packed our bags, and left for the airport.
But when we pulled into our gate at Cancun Airport, I sure felt like I was at Chicago O'Hare, or something, based on the planes.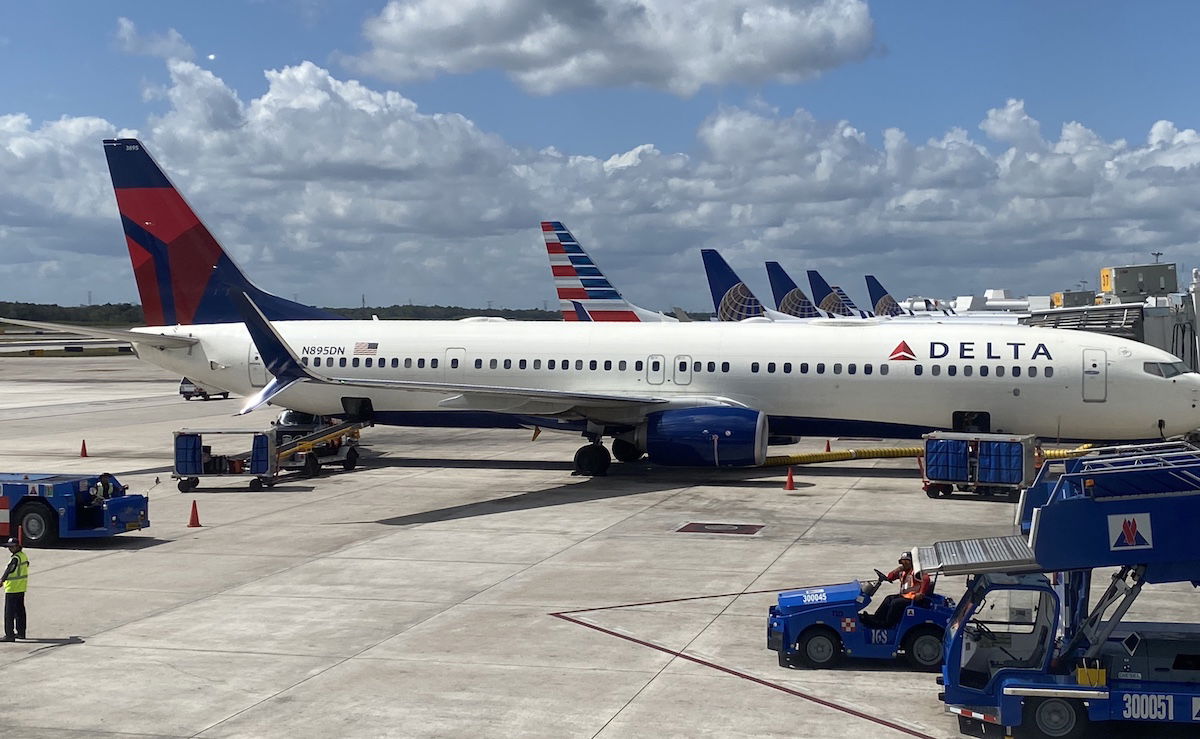 Lineup of airplanes at Cancun Airport
As we exited the plane the situation was even worse than I was expecting. We couldn't even walk towards the immigration facility, but rather had to walk the other way, as there was a line snaking throughout the entire arrivals facility.
They even had to rearrange the line so that they could clear everyone out of the jet bridge and board the plane back to Miami, because otherwise there just wasn't enough room.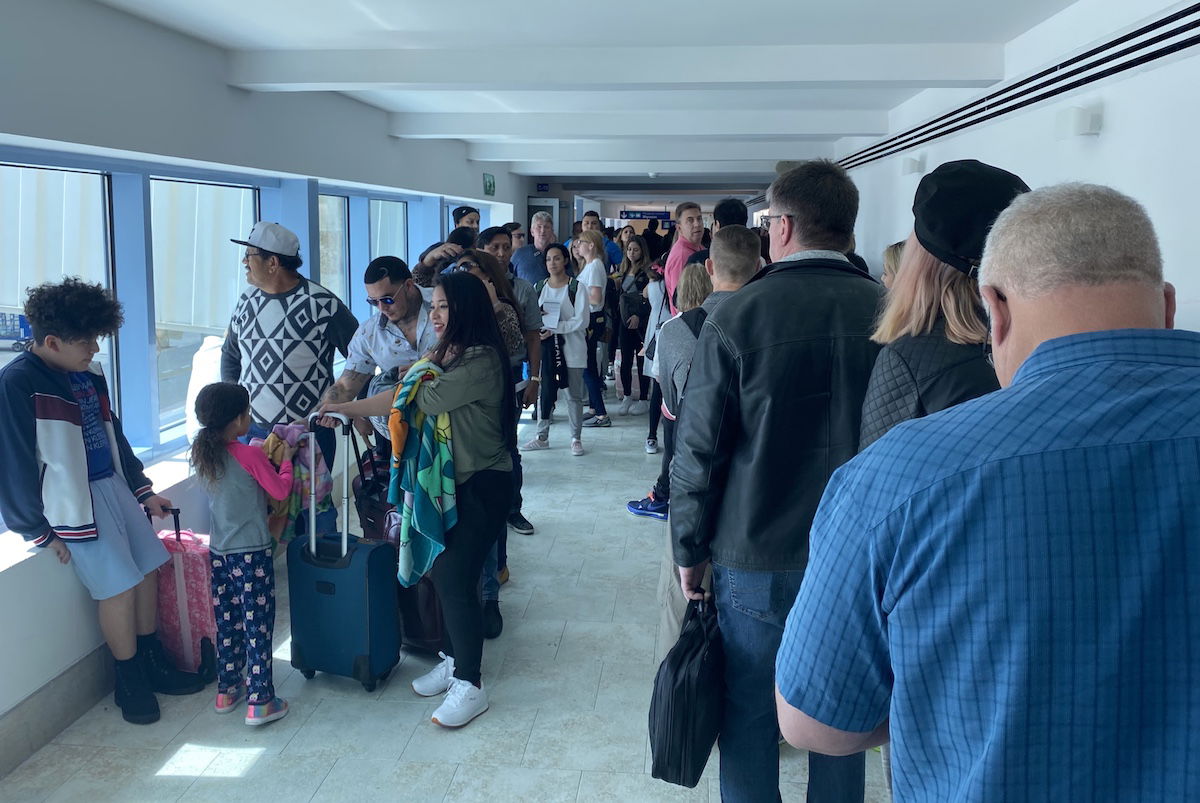 Cancun Airport arrivals hall
After a while we were in the arrivals facility, where the scene was as bad as you'd expect.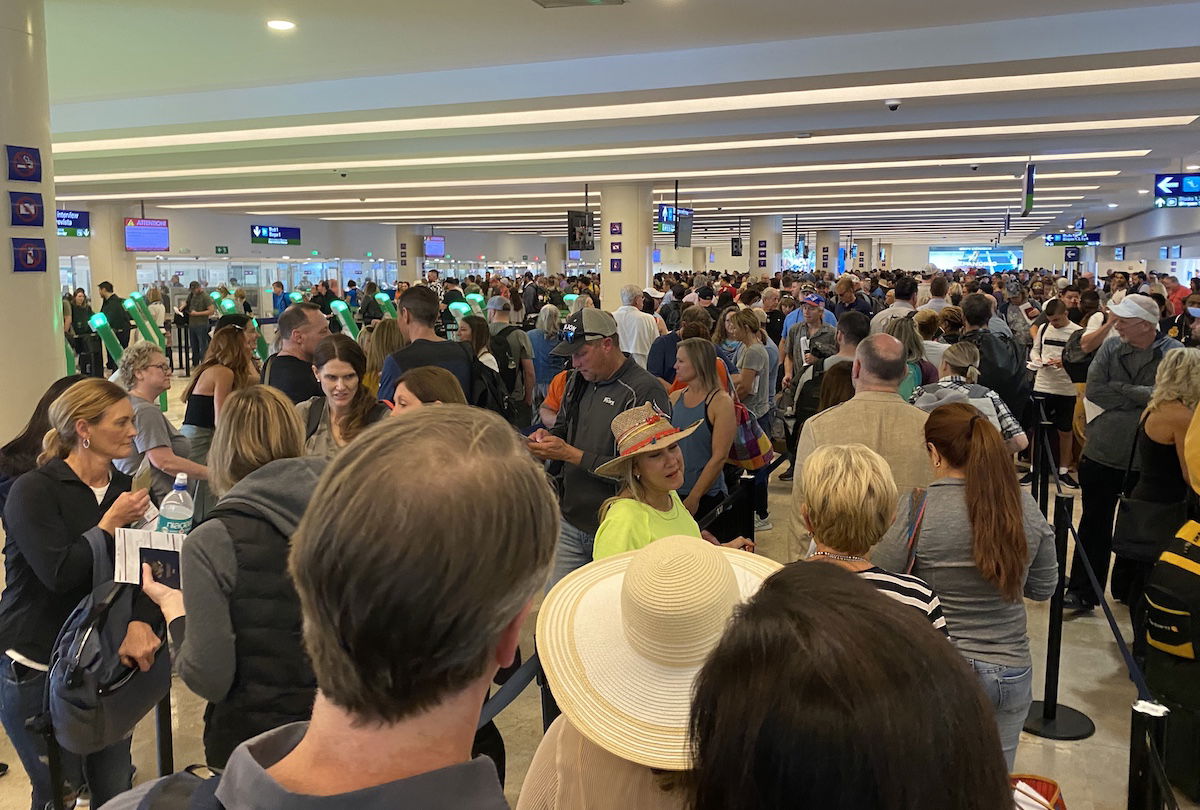 Cancun Airport immigration hall
The airport has these pretty automated machines, but they don't seem to use them.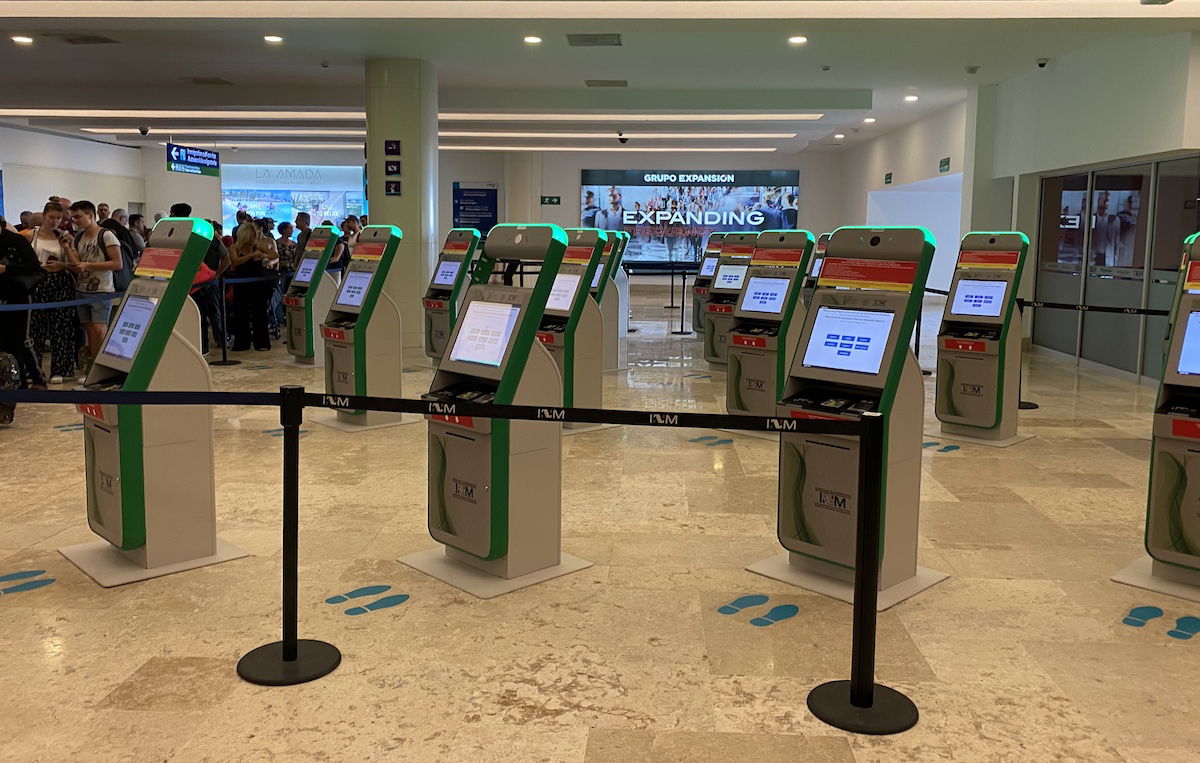 Cancun Airport automated immigration kiosks
Go figure that the line we were in was intended for 10 different immigration "stations," but only two of them were staffed (as one would expect in peak season on a Friday afternoon).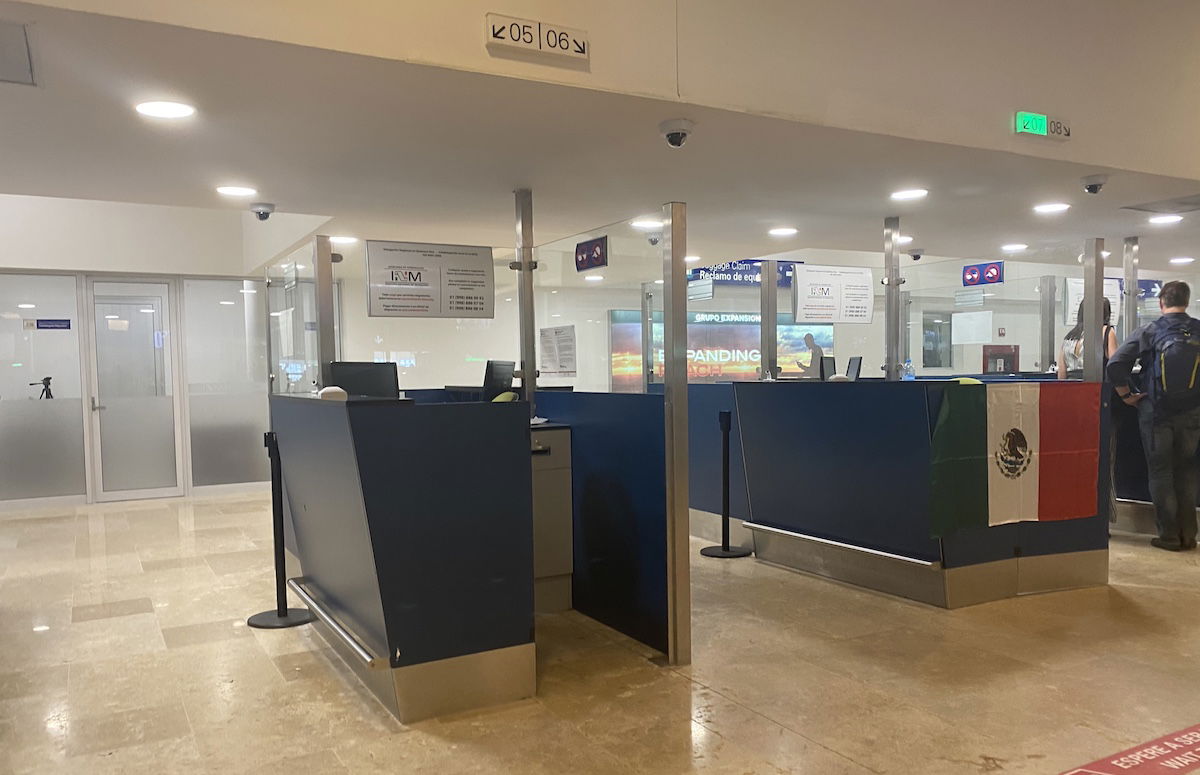 Cancun Airport immigration kiosks
Passengers responded as you'd expect
Passengers in the arrivals hall were saying the predictable things:
"Ugh, I'm never coming back here."
"They need American tourists and their economy isn't good, why can't they increase staffing?"
While I don't necessarily disagree, there's not really any benefit to taking that viewpoint. Of course I was annoyed, but the way I viewed it:
I reflected on how I don't remember the last time I actually had a long wait at arrival immigration (departure immigration in Beirut is a different story)
I remembered it was peak season during a peak time of day
While I think it's ridiculous that they don't increase staffing, the reality is that most governments are really bad at this, so this isn't specifically a Mexico problem
Clearly the threat of people not returning isn't going very far, based on the fact that the airport more or less seems to be at capacity, and US airlines are even flying wide body planes on these routes to increase capacity further
Bottom line
If you're flying into Cancun, be ready to be patient. Use the bathroom before your flight lands, and bring bottled water and snacks if you're hungry. 😉
In the end, immigration took about 90 minutes for us. Frankly given how poorly staffed the facility was, I was shocked it "only" took us 90 minutes to get through.
I'm not sure if we were just unlucky, or if this is normal during peak times. I've heard horrible things about Cancun immigration, so I'd guess this wasn't an isolated incident.
As we waited in line I searched online if there was any immigration arrivals fast track service for the airport. There does seem to be one, but best I could tell it costs 1,000EUR+ for two people. Ouch.
If you've flown into Cancun, what was your immigration experience like?