Boeing has just been hit with one of the biggest aircraft order cancellations we've seen in a long time.
Norwegian cancels 737 & 787 orders
Norwegian has announced this week that it's cancelling an order for 97 Boeing aircraft, which represents the balance of the company's orders with Boeing. This includes:
Five Boeing 787-9s
92 Boeing 737 MAX 8s
The GoldCare service agreement for both aircraft types
Norwegian has long operated an all-Boeing fleet, consisting exclusively of 737s and 787s. With this, the airline now has no more Boeing planes on order, though Norwegian does have 30 Airbus A321LRs on order, though let's see what ends up happening with those.
While the airline has many things working against it, Norwegian hasn't exactly had great luck with Boeing aircraft:
The Rolls-Royce Trent 1000 engines on the Boeing 787 have caused major issues, and is the reason so many Norwegian 787s have been out of service
The Boeing 737 MAX 8 was grounded globally since March 2019, causing Norwegian to have to completely adjust its business plan
There are still lots of questions regarding the details of the aircraft orders being cancelled. In other words, it's not fully known whether Boeing and Norwegian came to an agreement regarding this cancellation, or if Norwegian has simply informed Boeing of plans to not take delivery of these planes.
One has to wonder how much Norwegian is (or isn't) paying for dropping all Boeing orders.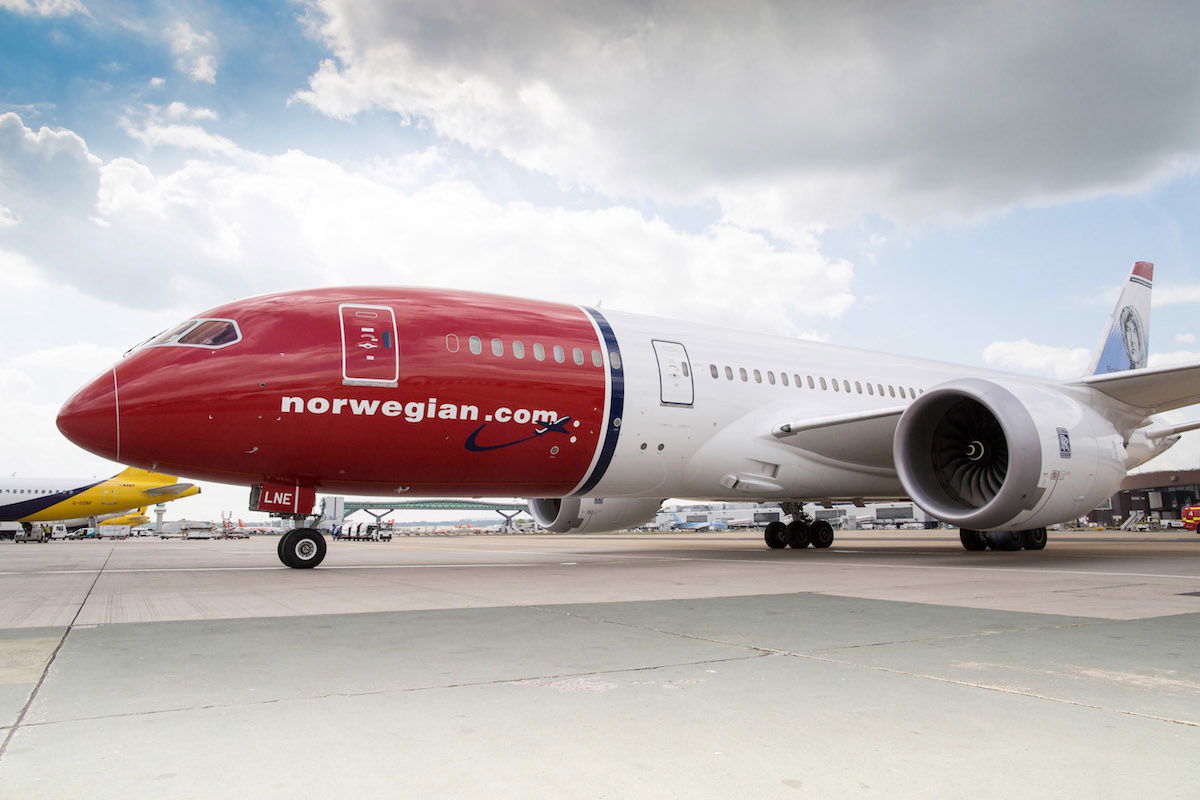 Norwegian has cancelled orders for five Boeing 787-9s
Norwegian also wants compensation from Boeing
Airlines around the globe have been seeking compensation from Boeing for the grounding of the 737 MAX, given the impact this has had on airlines' operations. As the airline explained in a statement:
"Norwegian has in addition filed a legal claim seeking the return of pre-delivery payments related to the aircraft and compensation for the company's losses related to the grounding of the 737 Max and engine issues on the 787."
Norwegian is claiming it has suffered "significant losses" because of the grounding of the 737 MAX, as well as the 787 fleet having to be largely grounded due to engine issues.
While the two companies have been negotiating, Norwegian claims that this has not yet "led to an agreement with a reasonable compensation to the company."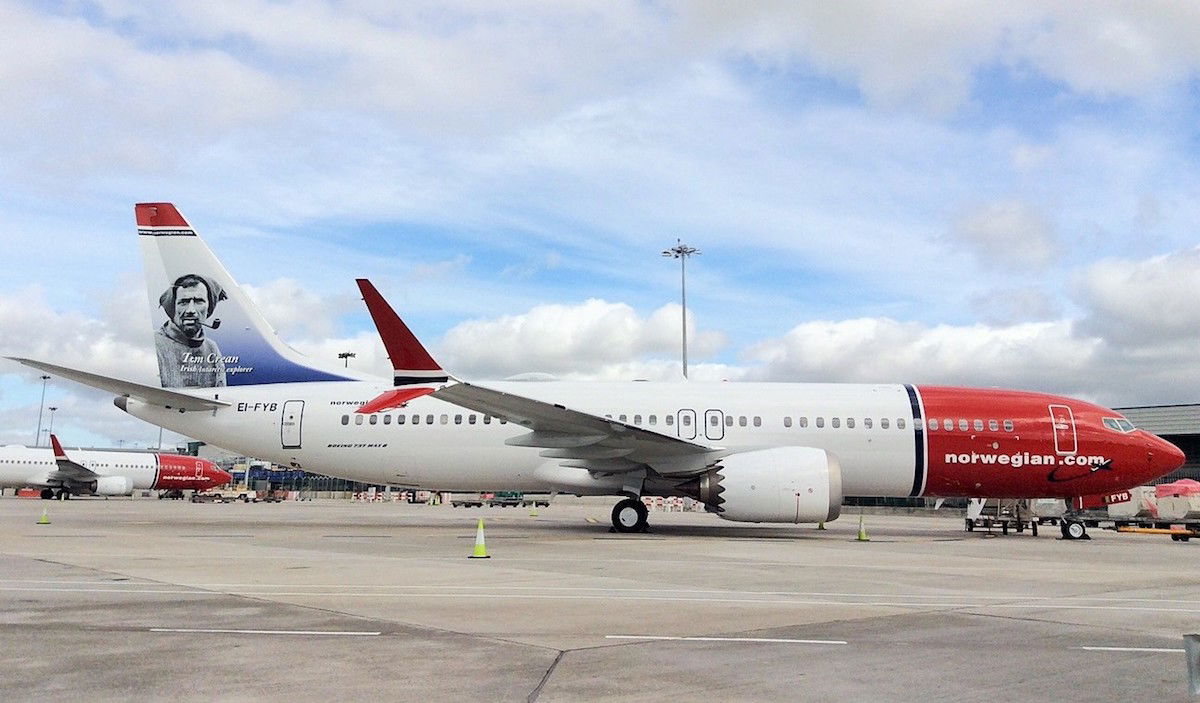 Norwegian 737 MAX 8, which has been grounded for over a year
Norwegian still has a tough road ahead
While all airlines are struggling right now, Norwegian has had a tougher road than most. The airline was struggling financially even before the pandemic, as the airline spent years focused on growth over profitability. This brought the airline to the brink of liquidation several times.
Most recently Norwegian managed to survive thanks to a debt-to-equity swap at the airline, which was a condition of the airline receiving state aid. At this point majority control of the airline belongs to lessors, including BOC Aviation, which is controlled by the Chinese government. One has to wonder if there might be a play here by which Norwegian could be buying Chinese aircraft in the future.
The airline was supposed to almost entirely stay grounded until 2021, but is now resuming many routes within Europe as of July 2020.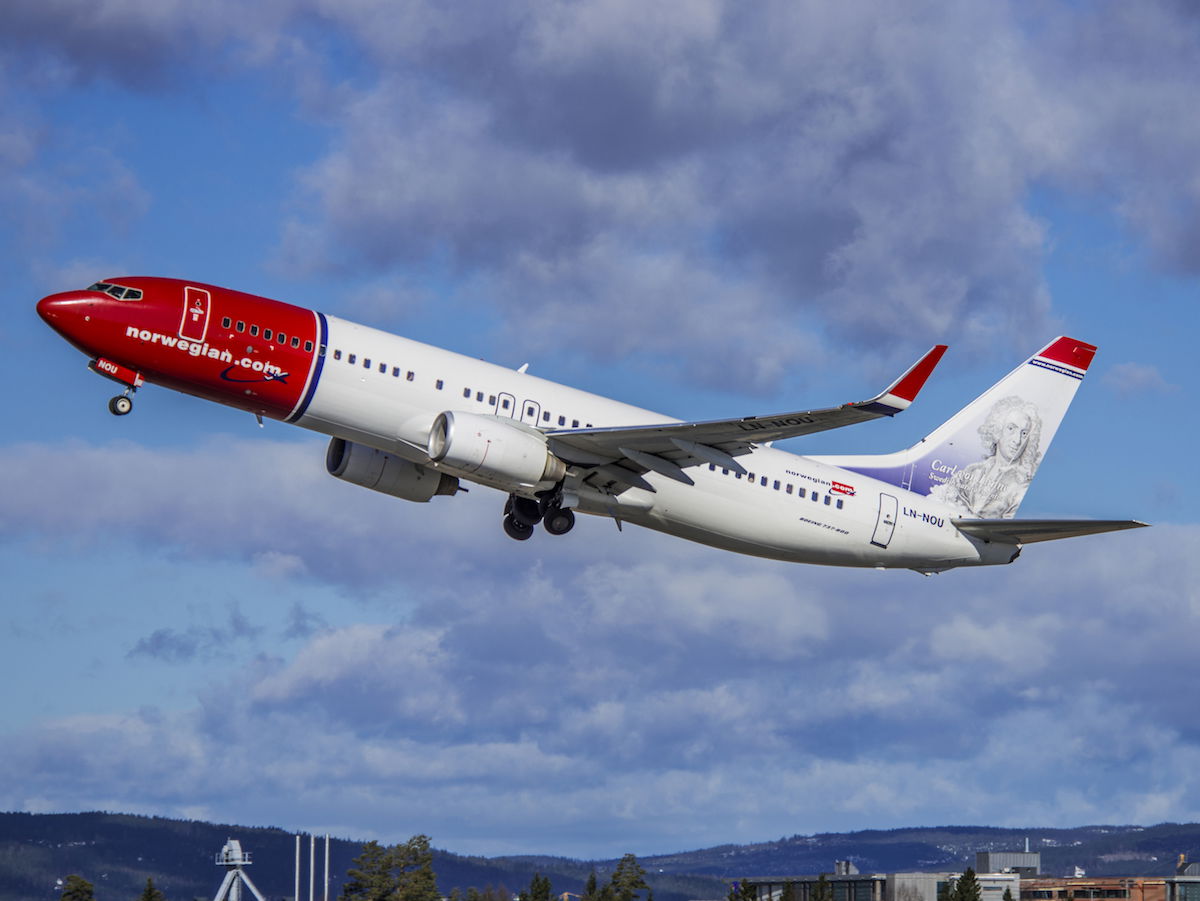 Norwegian is resuming many flights within Europe in July
Bottom line
Norwegian has cancelled an order for nearly 100 Boeing aircraft, which wipes out Norwegian's remaining Boeing aircraft order, as the airline now only has 30 A321LRs on order.
The terms of this order being cancelled aren't yet known, especially as Norwegian is also seeking significant compensation from Boeing for all the issues that the airline had.