United Airlines had an absolutely awful week operationally, as the airline canceled thousands of flights, stranding hundreds of thousands of passengers during one of the busiest travel periods of the year. One big question that many people have been asking is "why?" Why did United have such a bad meltdown when other airlines didn't?
Well, a memo has gone out to United employees, outlining what went wrong, and how United plans to prevent this in the future. Let me start by posting a copy of the note, and then I'll share my take.
Scott Kirby's note to employees about meltdown
Here's the memo that was sent to United employees, signed by CEO Scott Kirby:
Team:

This has been one of the most operationally challenging weeks I've experienced in my entire career.

Airlines can plan for things like hurricanes, sub-zero temperatures and snowstorms, but United has never seen an extended limited operating environment like the one we saw this past week at Newark.

But through it all, you continue to be truly amazing – many of you are working on just a few hours of sleep under unbelievably difficult circumstances to heroically take care of each other and our customers. While I often say my goal is to create an airline that you're proud of, this week especially, I'm very proud of you.

So, what happened?

While there was weather around the system, the truly unprecedented severe weather was focused at EWR. We dealt with severe restrictions on flight operations starting Saturday that lasted through Tuesday.

• EWR has 40 departures per hour scheduled;
• On June 25, we were limited to less than 20 departures per hour for four hours;
• On June 26, we were limited to less than 20 departures per hour for nine hours;
• And on June 27, we were limited to less than 20 departures per hour for six hours

That means the total number of aircraft that could depart EWR was reduced between 60-75% for an average of 6 to 8 hours each day. Airlines, including United, simply aren't designed to have their largest hub have its capacity severely limited for four straight days and still operate successfully.

I shared my thoughts earlier this week about the FAA's need to staff up. Since then, I have personally had incredibly thoughtful and constructive conversations with the FAA and Secretary Buttigieg. The current FAA leadership team inherited these challenges, and to their credit, they have been public that they're thousands of controllers short — and the NY/NJ airspace, in particular, is understaffed. N90, which manages all the New York and EWR airports, is also probably the most technically challenging job anywhere in the world in aviation which means that experience also makes a difference.

But here's how those staffing issues, combined with days of rolling thunderstorms, really impacted United:

Thunderstorms moving west to east typically hit EWR first when they roll through the NYC area, and that closes the two departure fixes that aircraft use to travel west out of EWR. Pre-pandemic, when that happened, some of our flights still had a chance to depart to the north and then fly west over Canadian airspace to get where they needed to go. Sure, in those cases the flights were longer, and we took delays, but we didn't have to cancel. But today, Canada's air traffic control is short staffed too, so they've closed those routes. So now, we often get reduced to a single digit (and often zero) departures per hour. And that's basically what happened between June 24-27. The reality is that EWR simply can't function under thunderstorm conditions unless there are departure routes to the west and that's one of the biggest takeaways that the FAA is diligently working on with us and Canada.

And after the storms ended, it took us a few more days to recover. The level of disruption we experienced left our aircraft and crews scattered around the country and out of position. There are, however, definitely things we can learn to do better in the future to recover faster.

Here are five things that immediately come to mind:

1. More improvements to our crew technology. Our crew systems are among the best in the world, but they're simply not designed for what we went through this past week. We had very long hold times, and while we already have a lot of online capability, we still have far too much manual work – that's not acceptable. Our goal in the future is that you won't need to call crew scheduling and can self-serve and do everything online via an app that's just as good as our customer-facing app. We're committed to making that a top priority.

2. Partnership with the FAA is critical. Like I said, the FAA is engaged on this, and they've taken significant steps in the short term like bringing in more senior managers on weekends and working with NATCA to cover for any vacation/sick calls. Plus, we both have significantly increased the day-to-day communication between the FAA and United, with a focus on EWR.

3. Support FAA efforts to find long term solutions. First and foremost, that means continuing to advocate for passage of the bipartisan FAA reauthorization bill that gets them the right staffing, invests in infrastructure and technology modernization, and gives the FAA more certainty in investing so that they can accomplish long term projects. We are also supportive of the FAA's initiative to move EWR ATC from N90 to PHI which we and the FAA believe will help with operations at all three large NY area airports.

4. We need to balance departures and arrivals at EWR. When departure routes are shut down (because of thunderstorms to the west), arriving aircraft keep landing and because aircraft can't depart to create space for them, they fill up the taxi ways because they are stuck in a long line. lf just one aircraft in that line is waiting to depart, then all the aircraft behind them are stuck and so, the whole conga line is trapped. The traditional way the FAA manages capacity constraints is arrival rates. At most airports, that is fine because there are multiple taxiways, gates, and other places to park aircraft, but they've agreed with us to work on balancing arrivals and departures at EWR, in particular.

5. EWR is the best international gateway that exists anywhere in the country. But it's also the most operationally difficult airport in the country. The Port Authority is working with us to get more gates (which are critical to avoid gridlock on the taxiways), but we are going to have to further change/reduce our schedule to give ourselves even more spare gates and buffer – especially during thunderstorm season.

My general takeaway is while we work to control the things that are within our control, we also must do an even better job of planning against the things that are outside our control so that we can be in a position to recover more quickly.

I'll end this note where I started which is to say thank you and that I'm proud of you. It was an awfully difficult week of unprecedented circumstances, but you stayed standing and did everything in your power to get us through it.

We're still monitoring several storms, but our operation is back on track this morning.

Thank you again for your resilience, professionalism and commitment to taking care of our customers, especially when times are tough.

Best,
Scott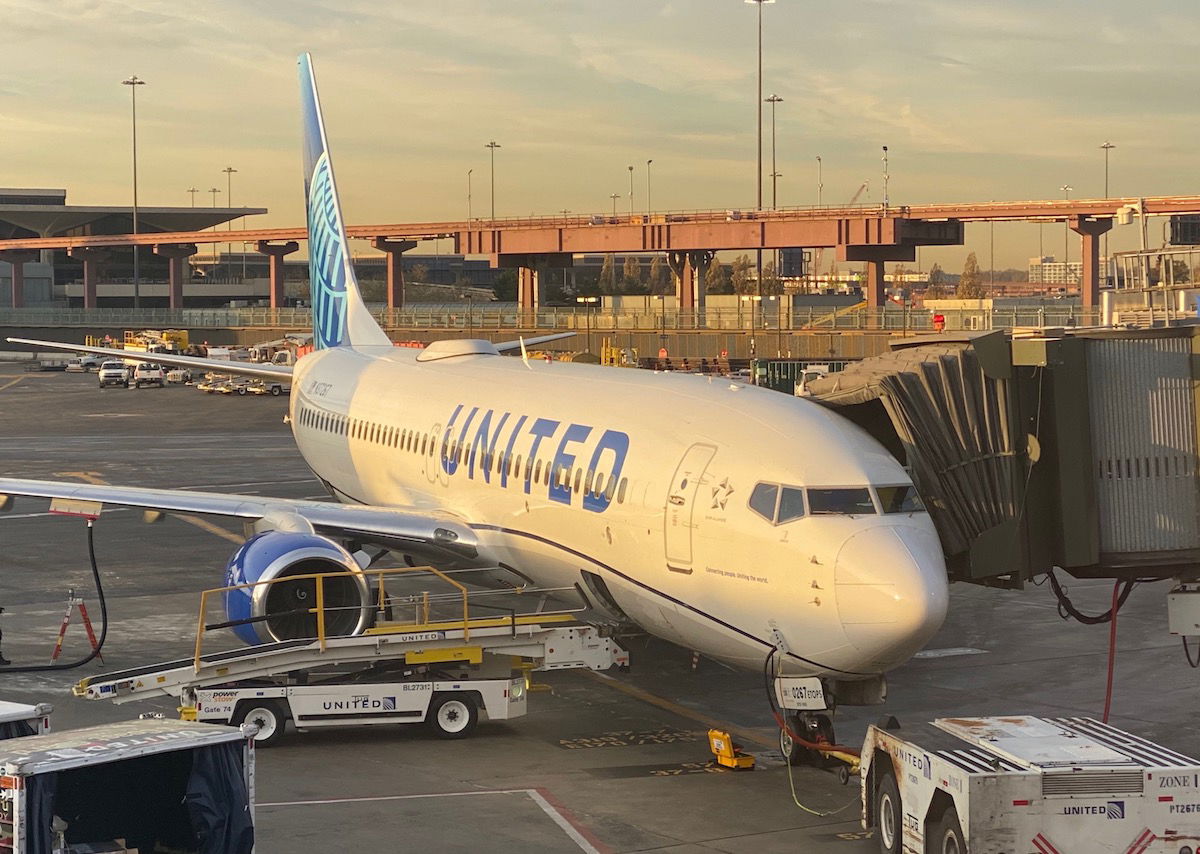 My take on United's explanation of operational issues
Let me start by saying that I've lost a lot of respect for Scott Kirby this week, when he escaped Newark by private jet to go to his vacation home, since he couldn't reliably get there on United. My issue isn't with him going on a private jet, or even working remotely. Rather my issue is the optics.
Ultimately a CEO can't personally fix every issue, and if they hire the right people, those people should be able to help with finding solutions. The issue is that as CEO, he should be setting the tone for employees. United employees are working overtime, sleeping in cots, and spending hours on hold with crew scheduling, all while you find out that your CEO is avoiding all of those problems by taking a private jet, because he's rich. This is something many employees won't forget, and that's not good for the airline.
With that out of the way, I have to give United huge credit for this explanation. I say "United" rather than "Kirby" because the airline has some really smart communications folks (including a former White House Press Secretary) who are clearly behind this, and I'm not sure Kirby deserves all that much credit here.
But honestly, this explanation is thorough and accurate (well, except calling Newark the best international gateway in the country?), and also immediately explains what the airline will do in the future to minimize the odds of something like this happening. Essentially the meltdown boils down to a few things:
Newark is a very difficult airport to operate out of when there's weather, especially in the peak of summer, when airlines are pushed to their max, and especially with the shortage of air traffic controllers; the only fault United has for the initial problem is just how big the carrier's operation is at the airport
As we saw with Southwest's meltdown over the holidays, crew scheduling software needs an upgrade; the thing is, 99.99% of the time it does exactly what it's supposed to, so airlines have a hard time justifying the investment, but when things go wrong, they go really wrong
I do think it's noteworthy how there's no apology whatsoever to employees, but rather just repeated mentions of how Kirby is "proud" of employees. I imagine that's deliberate, though it seems like acknowledging that employees were failed by the crew scheduling system (at a minimum) would be appropriate.
This note from Kirby is such a contrast to how Southwest communicated during its meltdown. The note to United employees acknowledges lots of important points while the airline is still recovering, while Southwest CEO Bob Jordan couldn't even acknowledge the cause of the carrier's meltdown a month after it happened.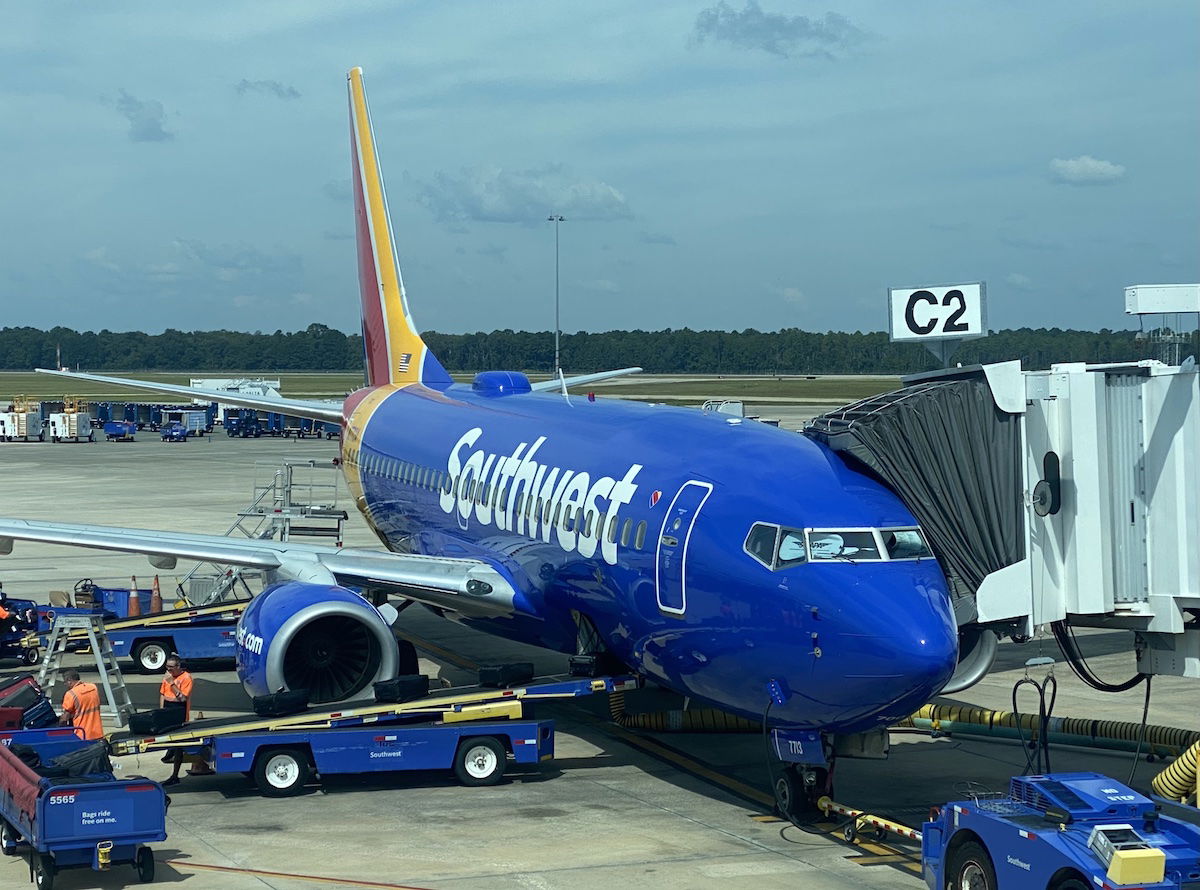 Bottom line
A note signed by United Airlines CEO Scott Kirby has been sent to employees at the airline, outlining the cause of the carrier's meltdown, and what will be done to prevent something like this in the future. While I have issues with how Kirby acted during the meltdown, and while I'm confident it wasn't Kirby who wrote this note, I'm still very impressed by the explanation.
It's thorough, it's accurate, and it explains what will change. And best of all, this is being communicated just shortly after the issues happened.
What do you make of Kirby's note to employees?