Some United Airlines passengers hoping to ring in the new year in Australia are instead getting to explore American Samoa, thanks to a maintenance issue over the Pacific.
Sydney-bound United Boeing 787 diverts to Pago Pago
This incident took place on United Airlines flight UA839, which operates the 7,488-mile journey from Los Angeles (LAX) to Sydney (SYD). Specifically, this involves the flight that was scheduled to take off at 10:55PM on Thursday, December 29, 2022, and land in Sydney at 9:15AM on Saturday, December 31, 2022. Presumably most of the 230 passengers onboard were excited to celebrate the new year in Sydney.
The flight was operated by a seven-year-old Boeing 787-9 with the registration code N38955. For roughly the first seven hours, the flight operated as planned, flying southwest over the Pacific Ocean, including flying to the south of Hawaii.
However, at that point there were reportedly some engine issues, and the plane's right engine had to be shut down. That's never a fun situation when you're flying in a remote area, with limited diversion points. At this point the flight was just north of Kiribati, and the plane started flying to the south.
The United 787 descended from its cruising altitude of 38,000 feet down to 20,000 feet, where it proceeded to cruise for nearly three hours.
After roughly 10 hours in the air, the plane ended up diverting to Pago Pago, American Samoa (PPG), where it landed at 6:22AM local time on December 30, 2022 (Pago Pago is on the opposite side of the International Date Line of Sydney).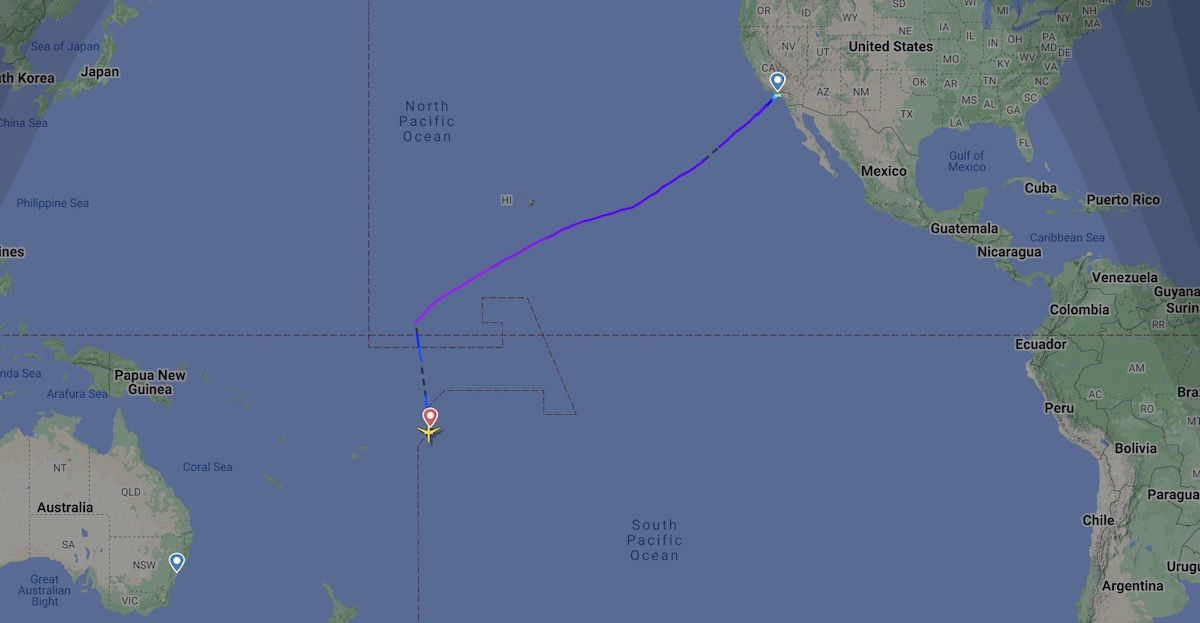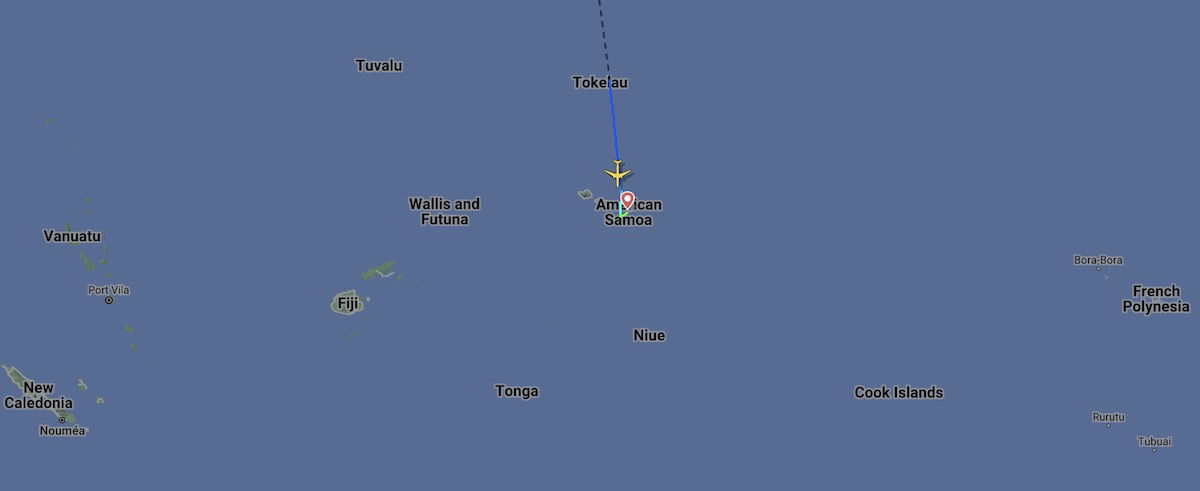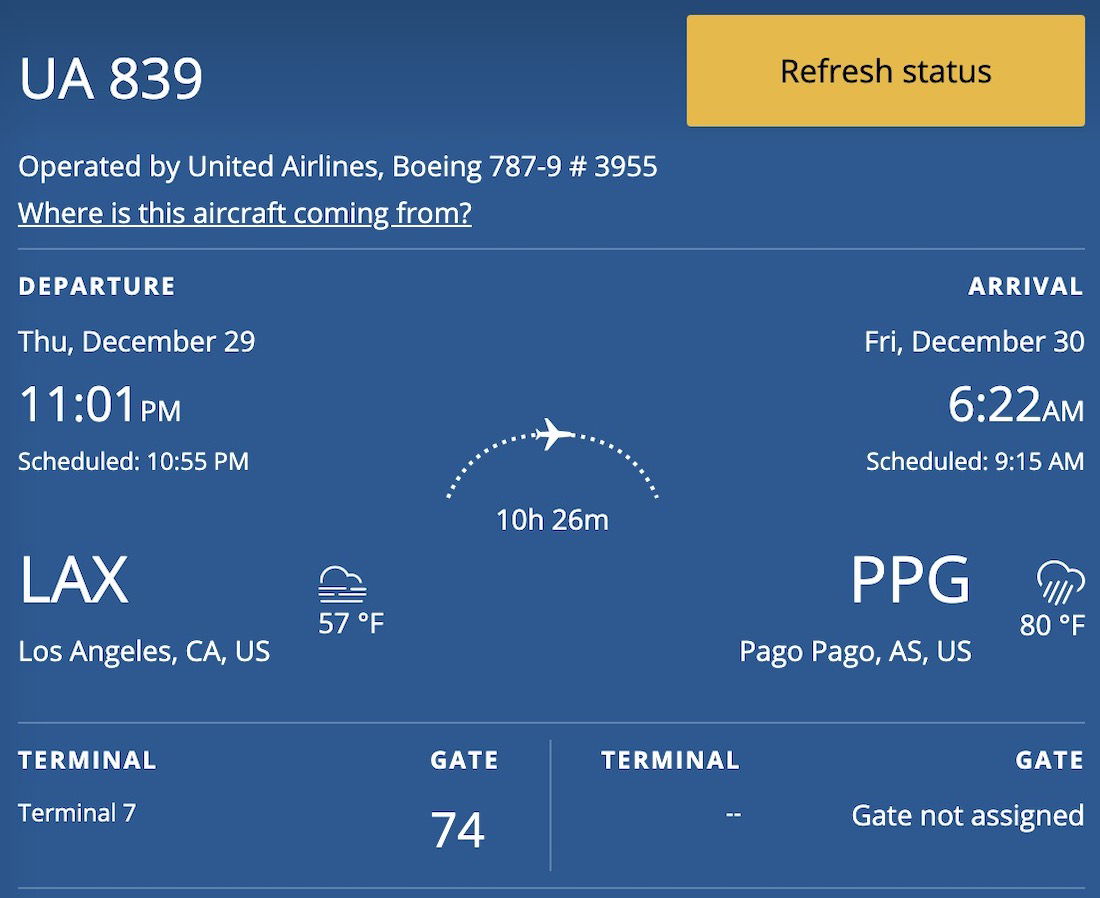 Keep in mind that since American Samoa is a US territory, travelers can enter with a US passport. I wonder if that factored into the decision to divert there compared to another airport in the region.
United Airlines dispatches rescue Boeing 787
United Airlines generally does a great job with minimizing disruptions from diversions, and this was no exception. Obviously finding a spare Boeing 787 and sending it to Pago Pago is no small task, especially when you consider that you also need to find a crew that's "legal" to work the trip, while minimizing disruptions to other passengers.
Following this incident, United dispatched a Boeing 787-9 from Sydney to Pago Pago. United sent a roughly two-year-old plane with the registration code N24979. It would appear that United canceled its Sydney to Houston flight to make this happen — I imagine it wasn't too full, departing Australia just before the new year.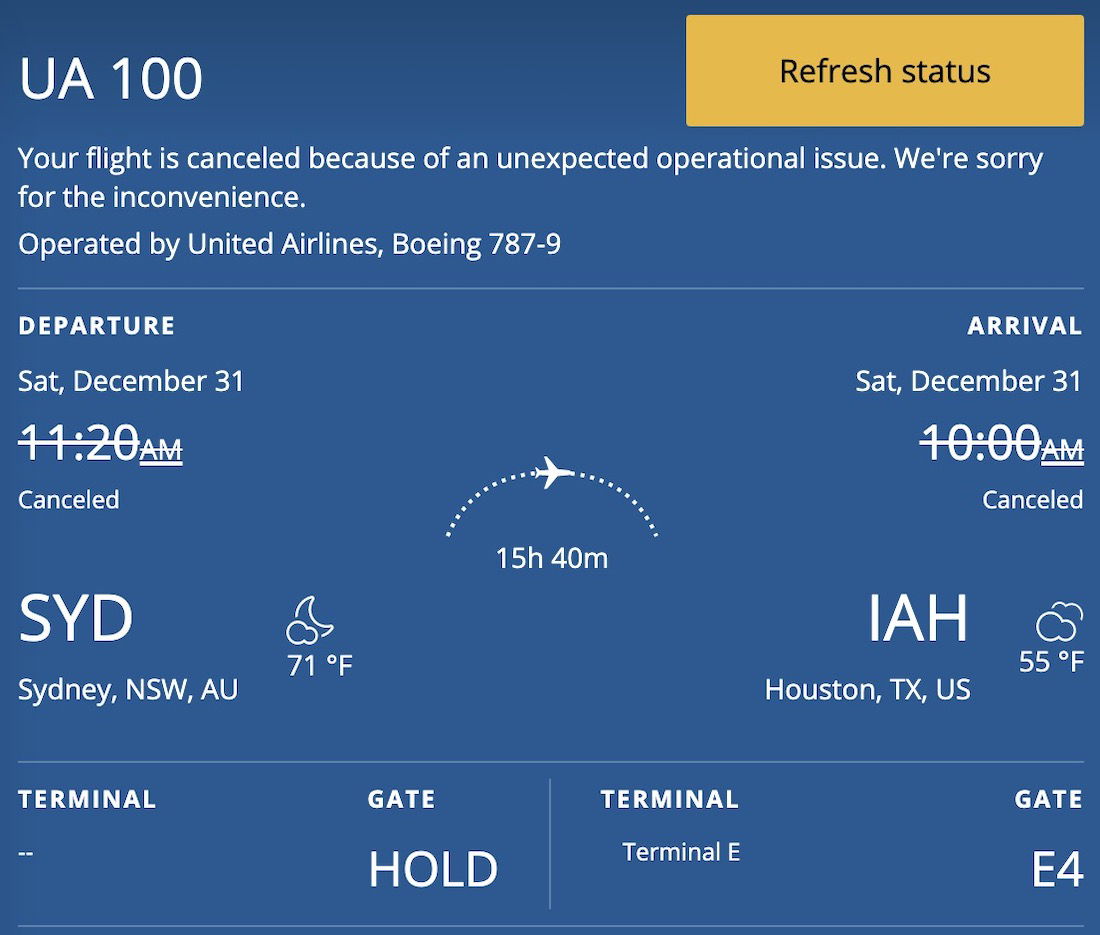 The plane departed Sydney for the 2,736-mile journey at 5:22PM on December 31, 2022, and landed in Pago Pago at 12:44AM on December 31, 2022.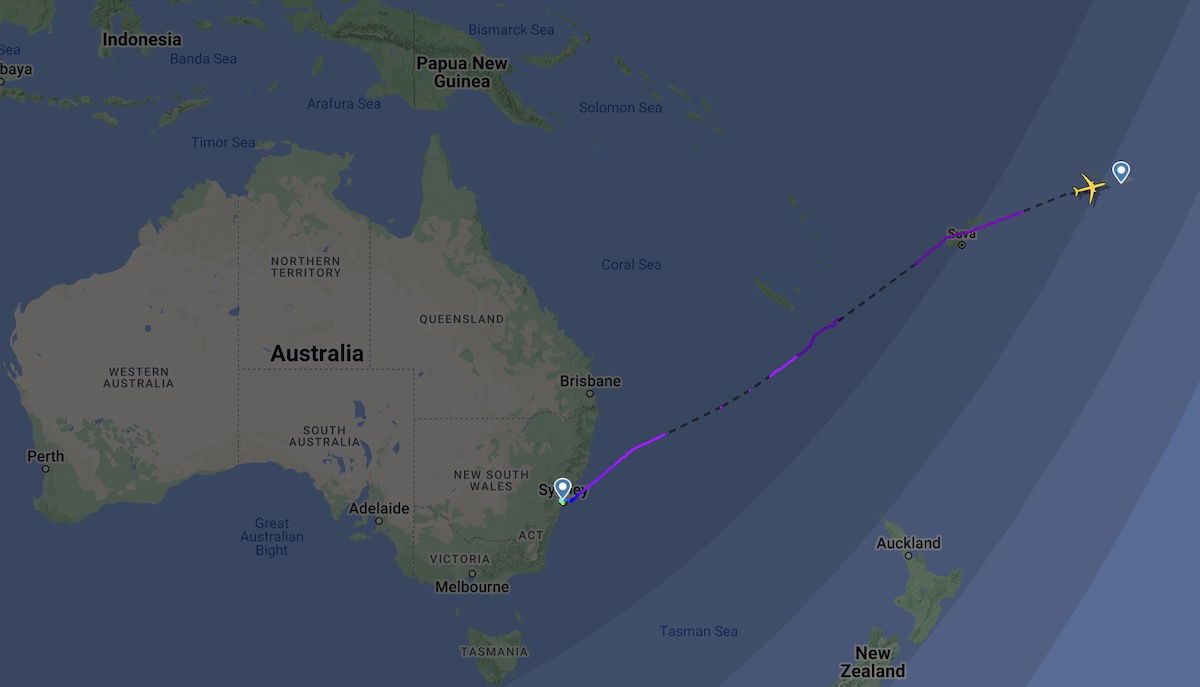 The plane is now scheduled to operate as UA3032 from Pago Pago to Sydney, departing at 3AM on December 31, 2022, and arriving in Sydney at 7:01AM on January 1, 2023. That's quite some time travel! 😉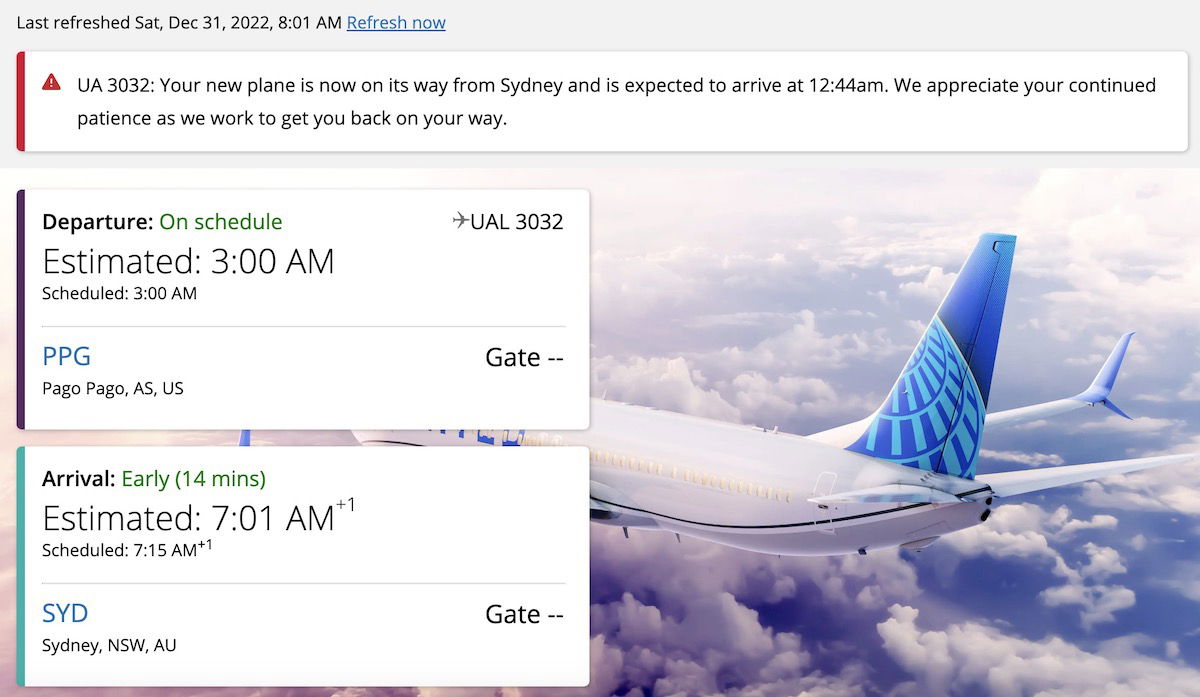 In the end, passengers should arrive in Sydney around 22 hours behind schedule. I think the big question is how passengers spent their 21 hours on the ground in Pago Pago — hopefully they got to explore the island!
Bottom line
A United Airlines Boeing 787 scheduled to operate to Sydney had engine issues over the Pacific Ocean, leading to the engine being shut down, and the plane dropping altitude. The flight diverted to Pago Pago, American Samoa, where passengers are currently spending around 21 hours on the ground.
United sent a rescue plane and crew to Pago Pago, which has now landed, and should shortly be taking passengers to Sydney, for an arrival early in the morning on January 1. Given the complexity of this situation, I'd say United did a great job.
What do you make of United's Pago Pago diversion?