A passenger on Saturday night's United Airlines flight Newark to Tel Aviv was so poorly behaved that the crew made the decision to turn the plane around. Despite that, the guy seemingly didn't face any major consequences.
Why Newark to Tel Aviv United flight turned around
This incident involves United Airlines flight UA90 on Saturday, April 22, 2023. This flight was operated by a four-year-old Boeing 787-10 with the registration code N12006, and was scheduled to depart Newark (EWR) at 10:55PM and land in Tel Aviv (TLV) at 4:20PM the next day. That's not how the flight played out, though.
The flight departed around 2.5 hours late due to weather, and only took off at 1:27AM. The plane climbed to 33,000 feet, and started its journey across the Atlantic. Unfortunately around 2hr20min after departure, the crew made the decision to return to Newark.
The reason? A disruptive passenger. According to eyewitnesses, while waiting to use the lavatory on the aircraft, a man sat in one of the flight attendant jump seats in the galley. This escalated, and the passenger and a flight attendant reportedly got into a shouting match.
The crew member reportedly told the passenger that if he didn't return to his seat, the plane would be turned back to New York. The man apparently didn't believe the threat, and indeed the plane returned to New York.
The plane ended up landing back in Newark at 6:15AM on Sunday morning, just under five hours after its departure.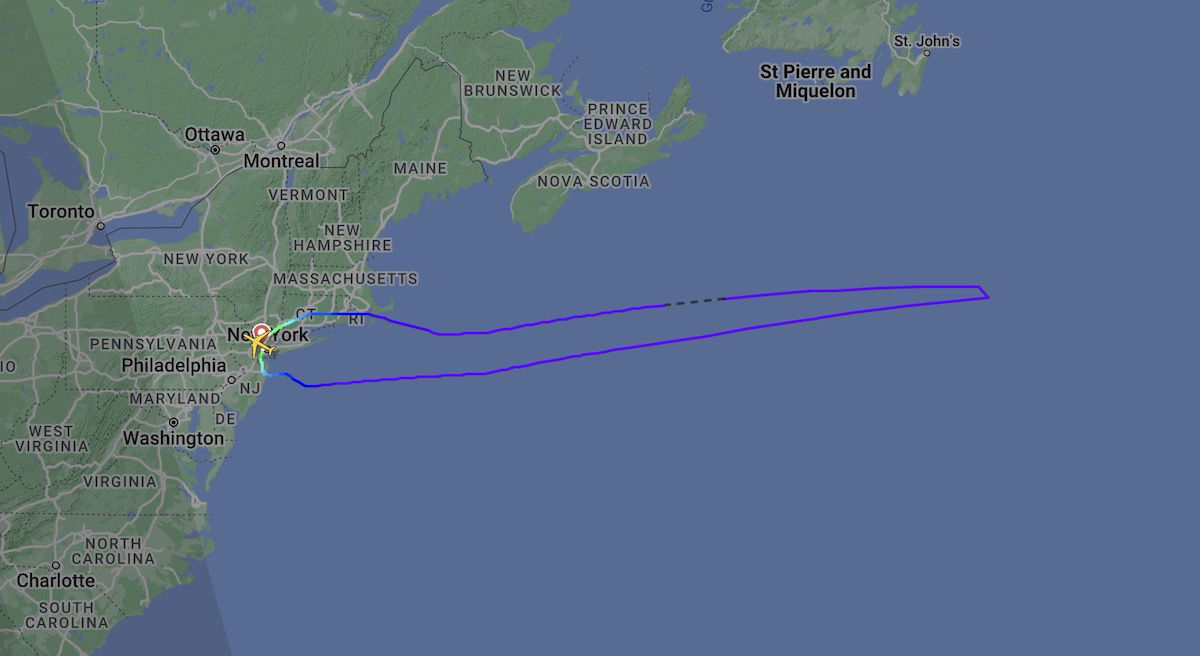 United claims that law enforcement met the aircraft and removed the passenger. Based on the below video, it doesn't look like it was a police officer removing the man — I can't tell if this is some airport security person escorting him off, or a United representative.
Here's the real kicker, if you ask me. The guy wasn't arrested or charged with anything, and ended up hanging around the airport for hours, "pleading his case" with fellow passengers about how the crew overreacted and he did nothing wrong.
Passengers ended up spending most of the day Sunday on the ground, before a replacement flight was arranged, which operated as flight UA3040. That flight ended up landing in Tel Aviv on Monday afternoon, roughly 24 hours late. Ouch, what a rough travel day…
Some thoughts on this United diversion
Let me acknowledge that most of us didn't have a front row seat to everything that unfolded, so we simply don't have all the facts. Was this guy not listening to crew member instructions? Absolutely. Was this guy being an argumentative jerk? Almost certainly. Did this guy pose any actual risk to the safety of other passengers? We don't know…
I think the most innocent possible explanation (and I'm not suggesting that this is what happened) would be that the guy didn't realize he couldn't sit in the jump seat, then the flight attendant maybe called him out on it with an attitude, and then the guy doubled down and had an attitude as well.
I guess what I struggle with here is that this diversion cost the airline tens of thousands of dollars (if not more), caused tons of fuel to be burned, and inconvenienced 500+ people (since the outbound flight was delayed by around a day, and the return was canceled). My point is, a diversion like this shouldn't be taken lightly.
Yet when the plane got back to Newark, the guy seemed to simply be escorted off the plane, and was then free to roam around the terminal and hang out with the other passengers? That doesn't exactly send a strong warning sign to others. There's just something odd to me about a flight turning around over the Atlantic, only for the passenger to then be released without charges. What does that say about the incident, exactly?
It's anyone's guess how good of a job this crew did with deescalating this situation. I do feel that generally speaking, we have a lot more problems with crews doing a poor job deescalating situations in the United States than in other countries. I don't envy the job of airline crews having to deal with the general public, because there are some awful people out there.
I also wonder if part of the problem might be how crews are trained. If training for these kinds of situations were reframed a bit, could we see crews approach these situations differently? Obviously safety is paramount, and if anyone poses a risk to the safety of the aircraft, a diversion should happen.
But there's an important distinction between being a stubborn jerk and actually posing a risk to the safety of passengers and the crew. At least that's my two cents…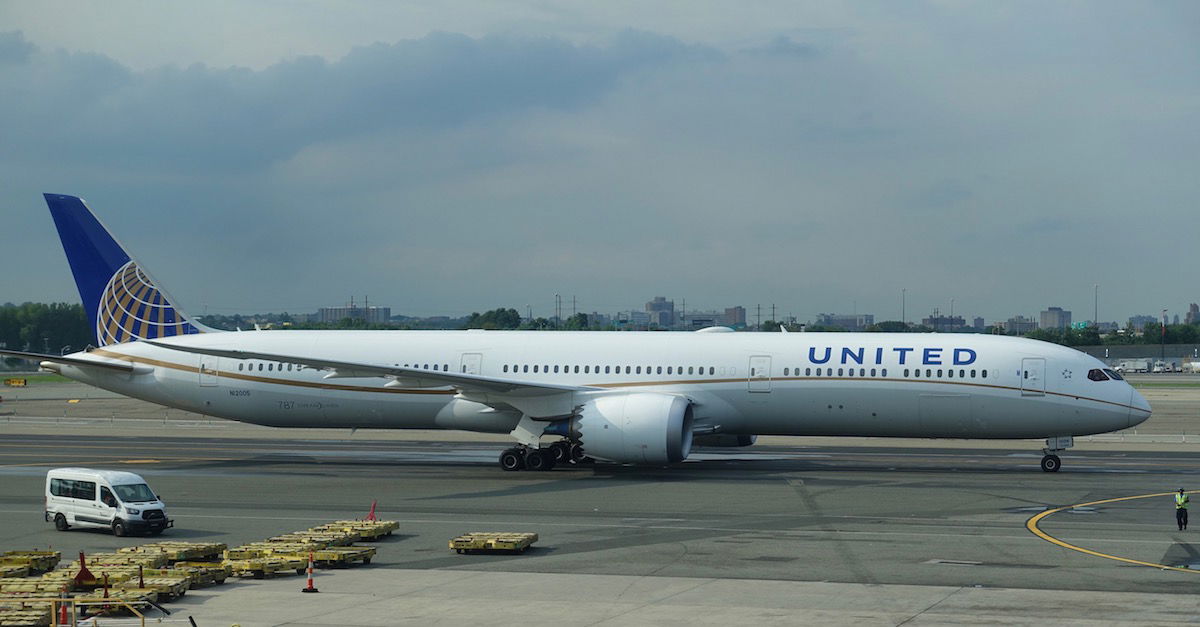 Bottom line
A United Airlines flight from Newark to Tel Aviv ended up returning to Newark, leading to a roughly five hour flight to "nowhere." This all happened because a passenger sat in a crew jump seat while waiting for the lavatory. An argument escalated, and then the decision was made to return to Newark. Yet oddly the guy didn't face any charges and wasn't arrested, but rather he spent hours at the airport trying to convince other passengers that he did nothing wrong.
What do you make of this situation?