Turkish Airlines is one of my favorite airlines brands, and also offers one of the best business class experiences in the world. That's despite the fact that Turkish doesn't have a particularly good business class hard product. It sounds like that's going to be changing in the future on the carrier's most common long haul aircraft, but in a confusing way.
Turkish Airlines plans new 2-3-2 business class
While the timeline remains to be seen, Executive Traveller reports that Turkish Airlines' Chairman has revealed plans to introduce a new business class product for its Boeing 777-300ERs. The airline has 33 of these aircraft in its fleet, and they're an average of under nine years old, so they still have quite a bit of life left in them.
For context, Turkish's Boeing 777 business class currently consists of a total of 49 fully flat seats, spread across seven rows, in a 2-3-2 configuration.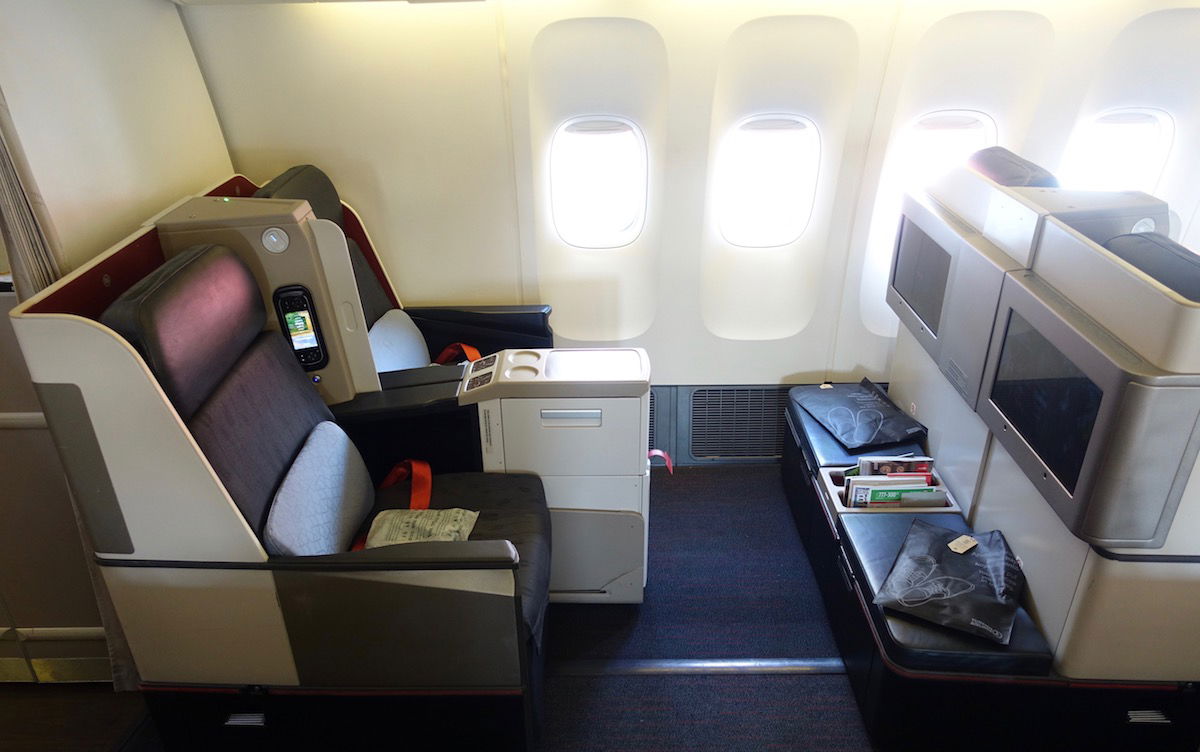 Turkish Airlines is planning to upgrade this business class product to introduce "full privacy" and direct aisle access for each passenger, while maintaining the 2-3-2 layout.
Interestingly Turkish won't be using one of the popular "generic" seats from a major existing manufacturer, but rather the seat is being created in-house, by the Turkish Cabin Interior team, so it will be a product you won't find on any other airline.
The airline is reportedly currently in the process of getting a new seat certified, suggesting that the airline has already designed this seat. It's anyone's guess when this product enters service, though.
Turkish's Chairman claims that the motivation for creating a new business class product in-house is that existing new products in the market aren't dense enough. He claims that all the current available options on the market would reduce the seat count from 49 seats to 42 seats, but the airline reportedly has a new seat that can maintain the current seat count while adding the features passengers want.
Keep in mind that Turkish Airlines is planning on placing a huge wide body aircraft order, so this new seat may also be installed on future delivery aircraft.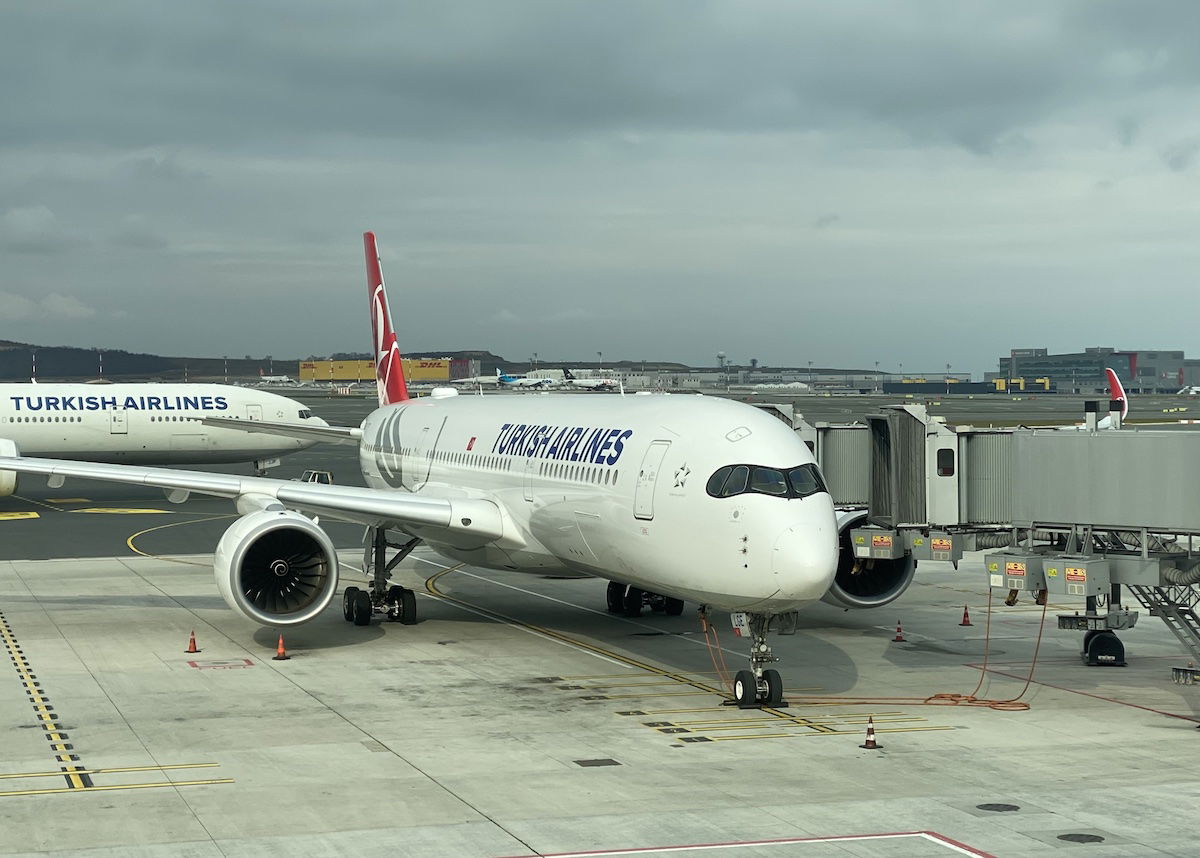 Why I'm skeptical about this new product
I'm confused by the claims being made here by Turkish Airlines' Chairman. Specifically, the airline claims it plans to maintain a 2-3-2 layout, but offer more privacy and direct aisle access. The airline claims it doesn't want to consider any other product that would reduce the current seat count.
The only way I can think of to get a product that maintains a 2-3-2 layout and offers direct aisle access would be to offer something along the lines of Apex Suites, where seats are staggered a bit so that there's a walkway for those not in an aisle seat to access the aisle.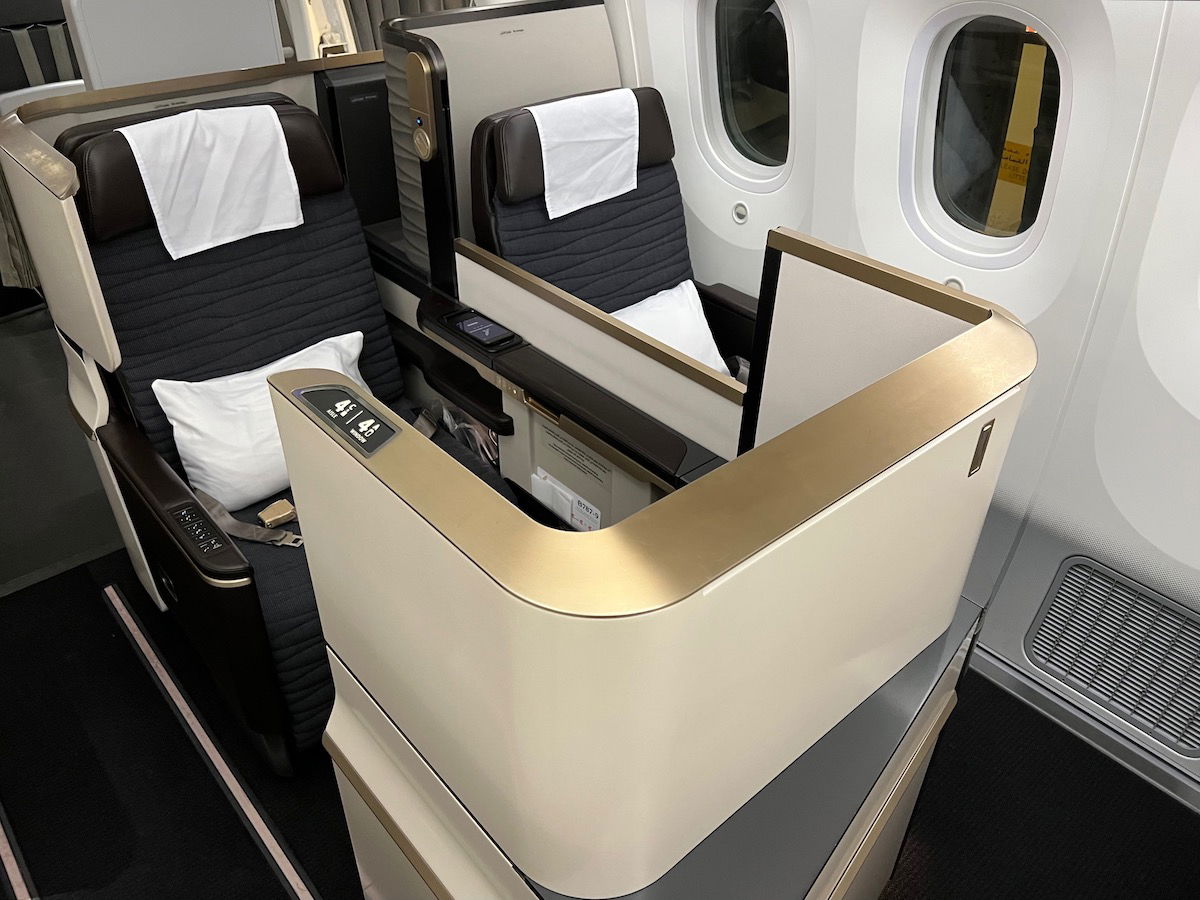 I absolutely love Apex Suites, and they're one of my favorite business class seats out there. But they're not very popular with airlines, exactly because of how poorly they utilize space. This isn't at all an efficient configuration, and doesn't maximize aircraft real estate.
Why? Well, most modern business class seats have become more efficient by utilizing the space to the side of the seat in front, while Apex Suites don't do that. For example, Gulf Air's Boeing 787-9s have 24 business class seats between the first and second set of doors, while other airlines can fit 30 seats with direct aisle access in that space.
For that matter, Turkish's current Boeing 777 business class seats don't have an advantage when it comes to space efficiency. Turkish has 28 business class seats between the first and second set of doors on the 777, which is the same number of seats you'll find in a standard reverse herringbone configuration, like on Air Canada's Boeing 777-300ERs.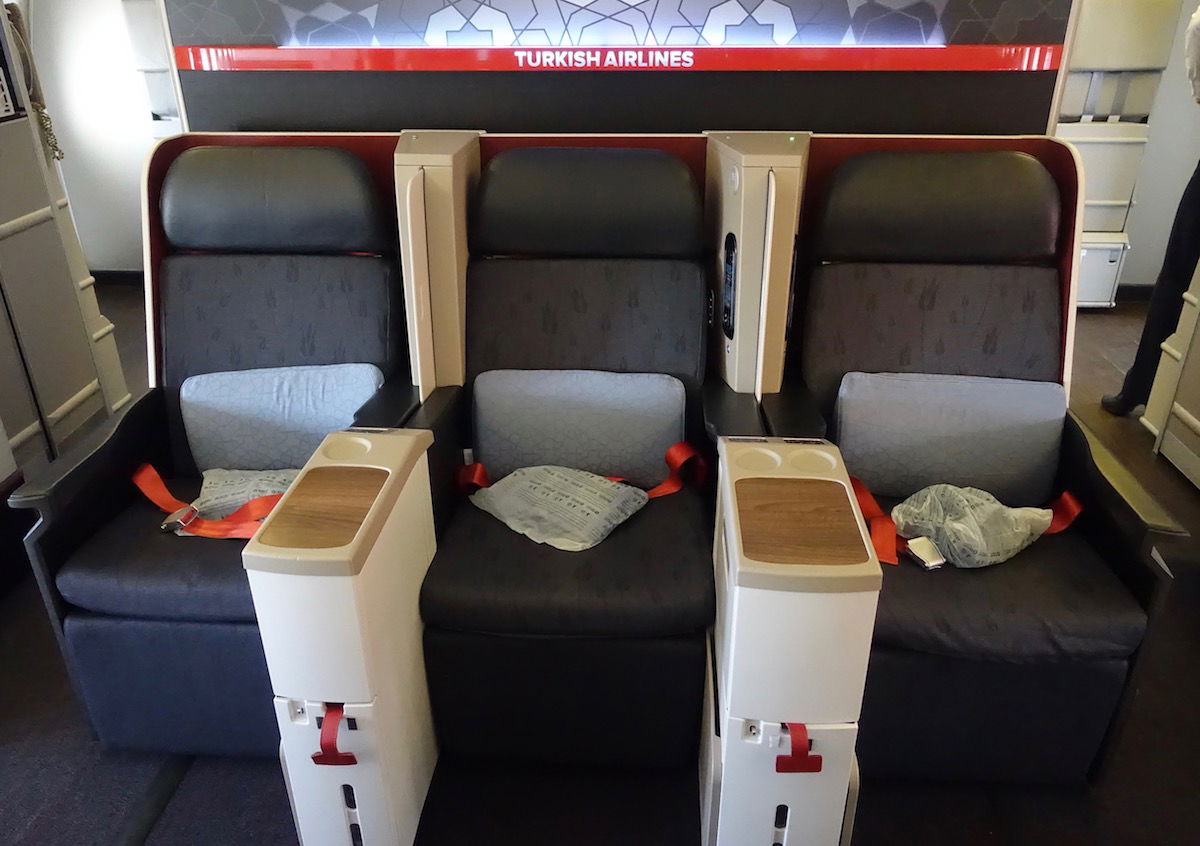 I'm curious to see how this evolves, and what I'm missing here:
Turkish could maintain its current Boeing 777 business class density with one of the latest generation seats out there
I don't see any way in which Turkish can maintain its current cabin density with a 2-3-2 layout that adds direct aisle access, because that will require staggering seats and adding a walkway, which takes up more space
Bottom line
Turkish Airlines reportedly plans to introduce a new Boeing 777 business class. However, the airline will take an unconventional approach with this, offering direct aisle access and full privacy, while maintaining a 2-3-2 layout. This sounds to me like something along the lines of Apex Suites, but that's one of the least dense configurations out there, so I'm a bit confused. Let's mark this as "developing" for now…
What do you make of Turkish Airlines' plans for a new Boeing 777 business class?