EXTRA PERKS AVAILABLE
Enjoy breakfast, upgrades, & more
Want to take advantage of Marriott STARS benefits, including a space available room upgrade, complimentary breakfast, a hotel credit, and more? Contact Ford ([email protected]) for more details. He may even be able to help if you already have a stay booked. This is valid for paid stays at BVLGARI, EDITION, Ritz-Carlton, Ritz-Carlton Reserve, and St. Regis.
Marriott Bonvoy's newest luxury property in North America has just opened, though details remain fairly limited…
Basics of the St. Regis Kanai Riviera Maya
The St. Regis Kanai Riviera Maya has opened as of March 2023. The resort is located inside the 680-acre gated community of Kanai, just 10 minutes from downtown Playa del Carmen, and next to the Sian Ka'an Reserve. The resort is located about 40 minutes from Cancun International Airport (CUN), making it an easily accessible destination for those coming from all across North America.
The St. Regis Kanai Riviera Maya features 143 accommodations (124 rooms and 19 suites), plus a variety of other amenities:
The St. Regis Kanai is suspended above a mangrove forest, with different elements of the hotel connected by elevated walkways
The St. Regis Kanai has access to two miles of unobstructed white sand beach
The St. Regis Kanai offers butler service to guests in all room categories (some St. Regis properties only offer this to guests in suites)
The St. Regis Kanai features eight different culinary venues, including TORO by Chef Richard Sandoval (featuring a Latin-inspired menu), Chaya (a Mexican restaurant, with food inspired by Eastern Mediterranean history), Riviera (which blends blends the South of France and Mayan Riviera), and much more
The St. Regis Kanai has a spa with eight treatment rooms, as well as a gym
The St. Regis Kanai has several pools and a beach club
One thing that I find quite frustrating — and which clearly reflects how hotels rush to open — is how the property is now open, yet there's not a single real picture of the resort on the St. Regis' website. So if you book a stay here, you really have no sense of whether reality will match the renderings.
Below are some renderings of the resort, and hopefully there are some real pictures soon.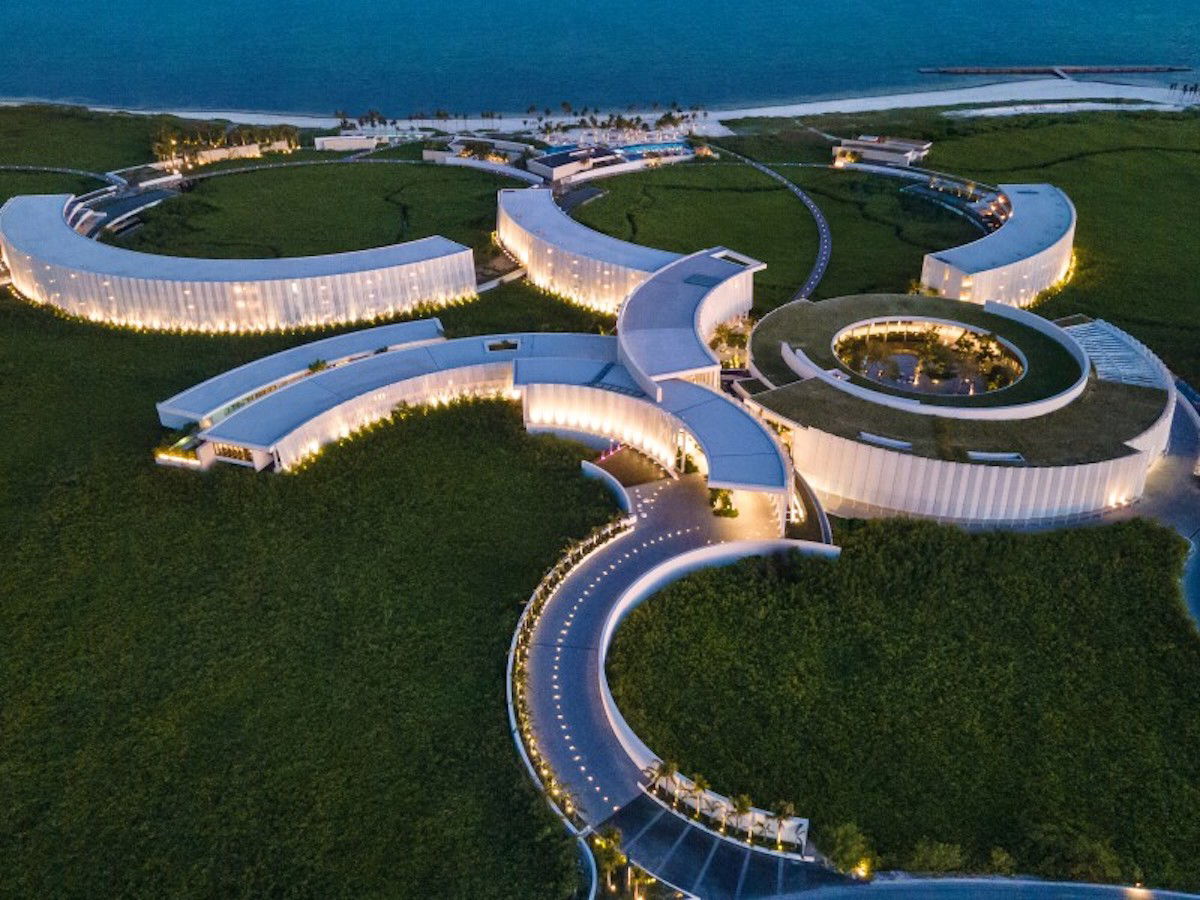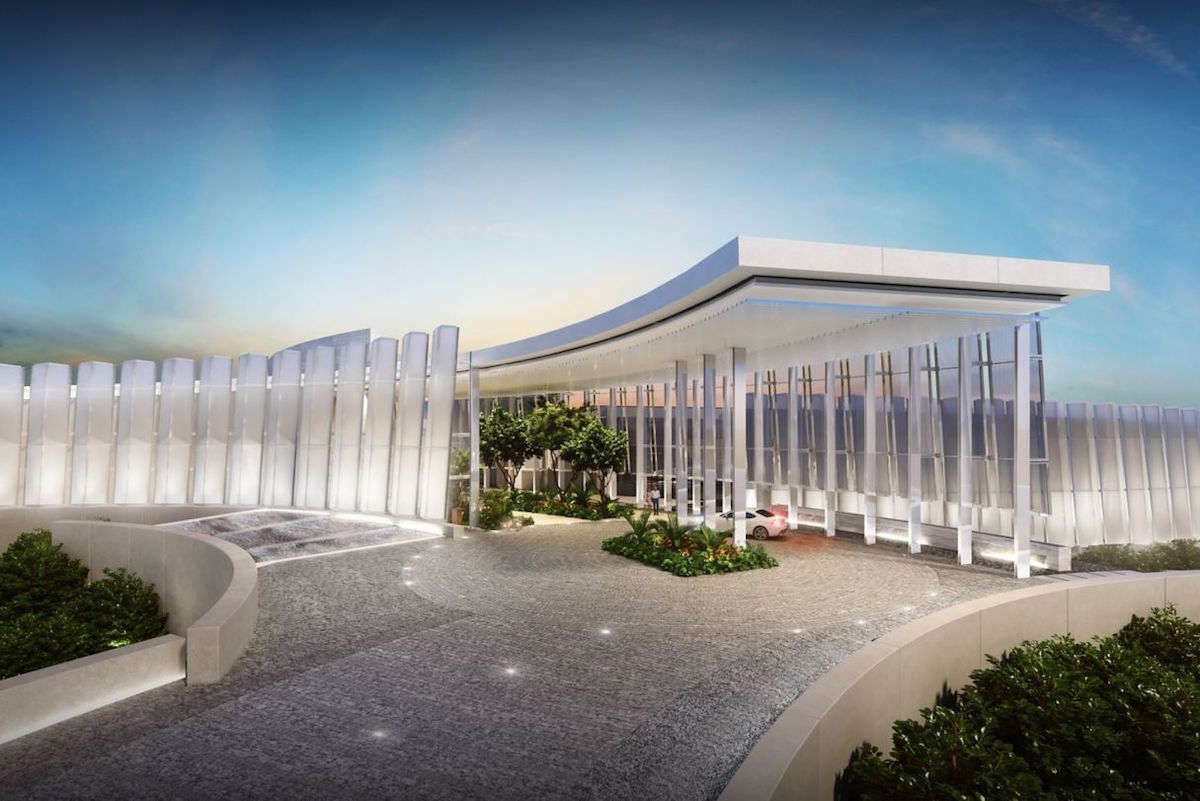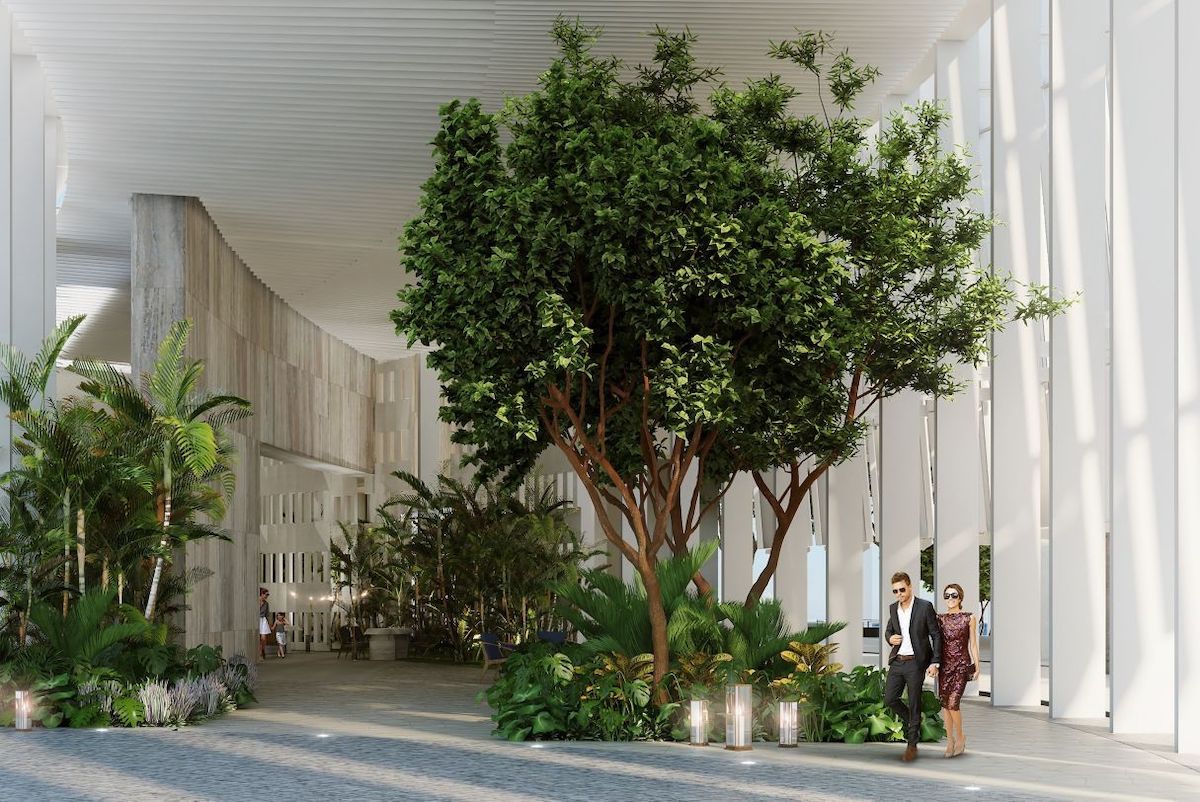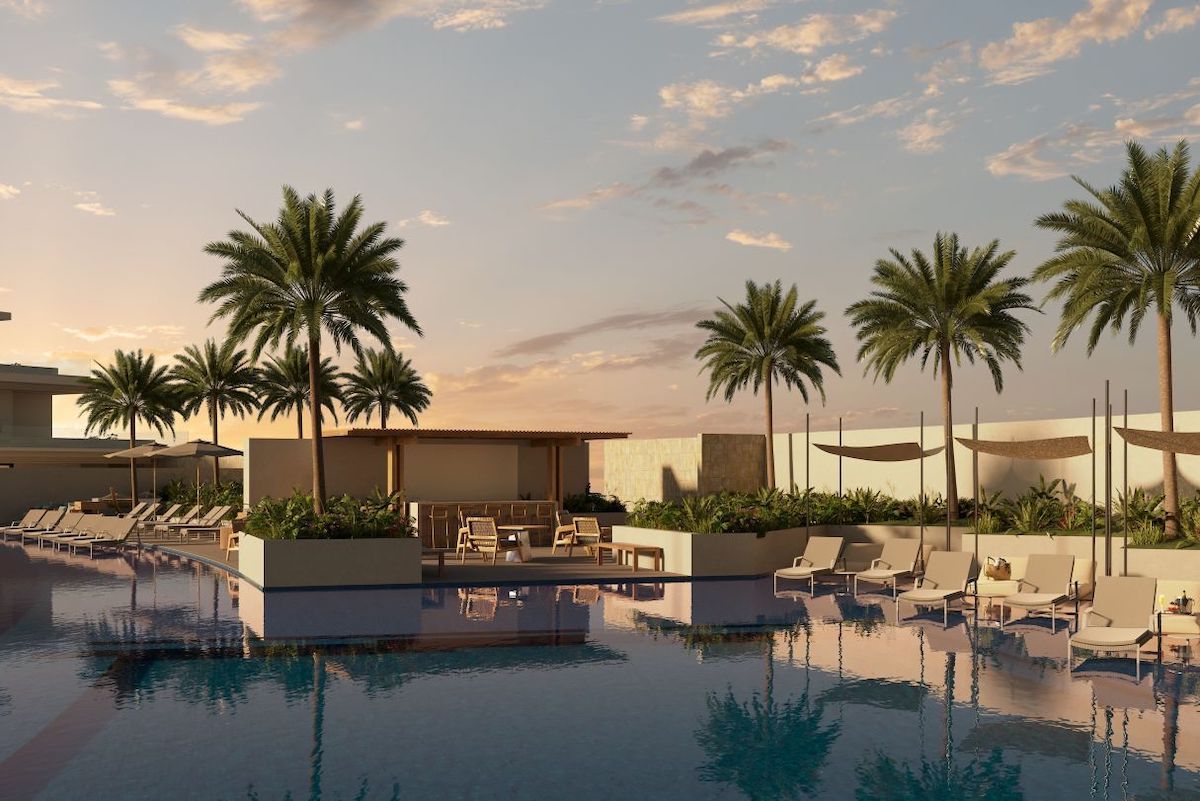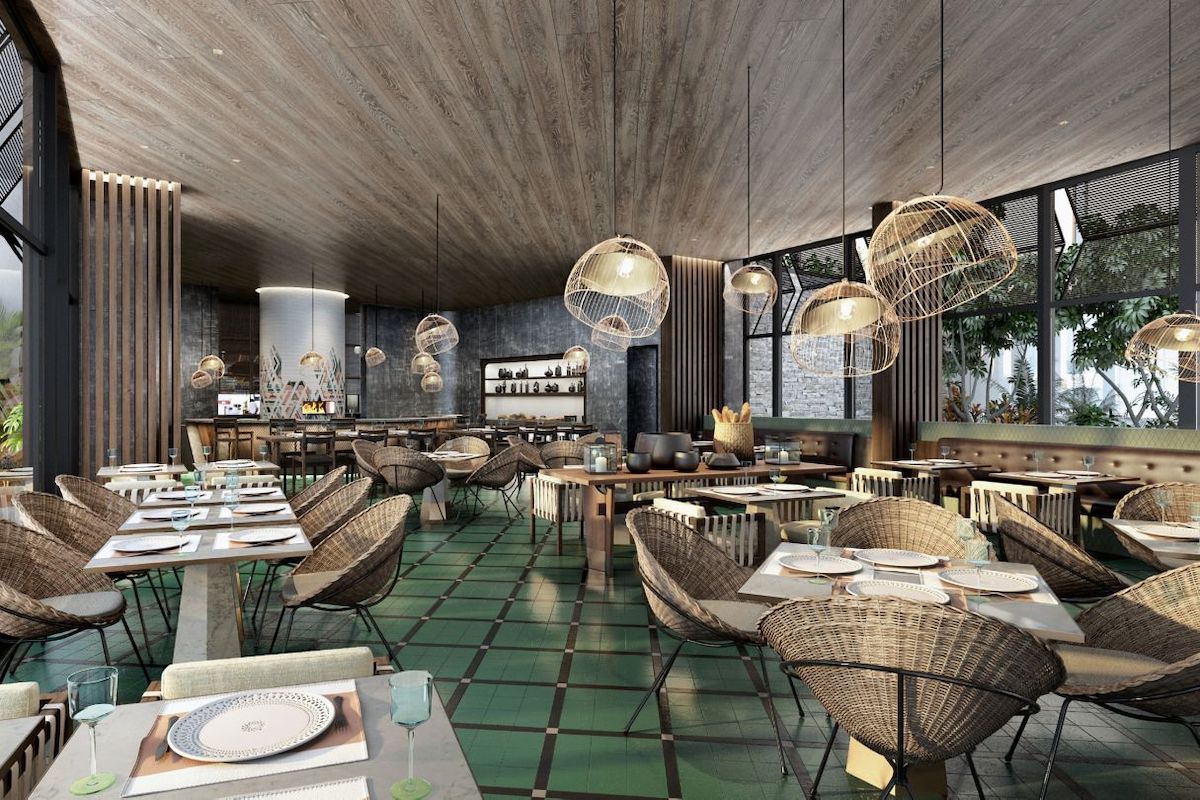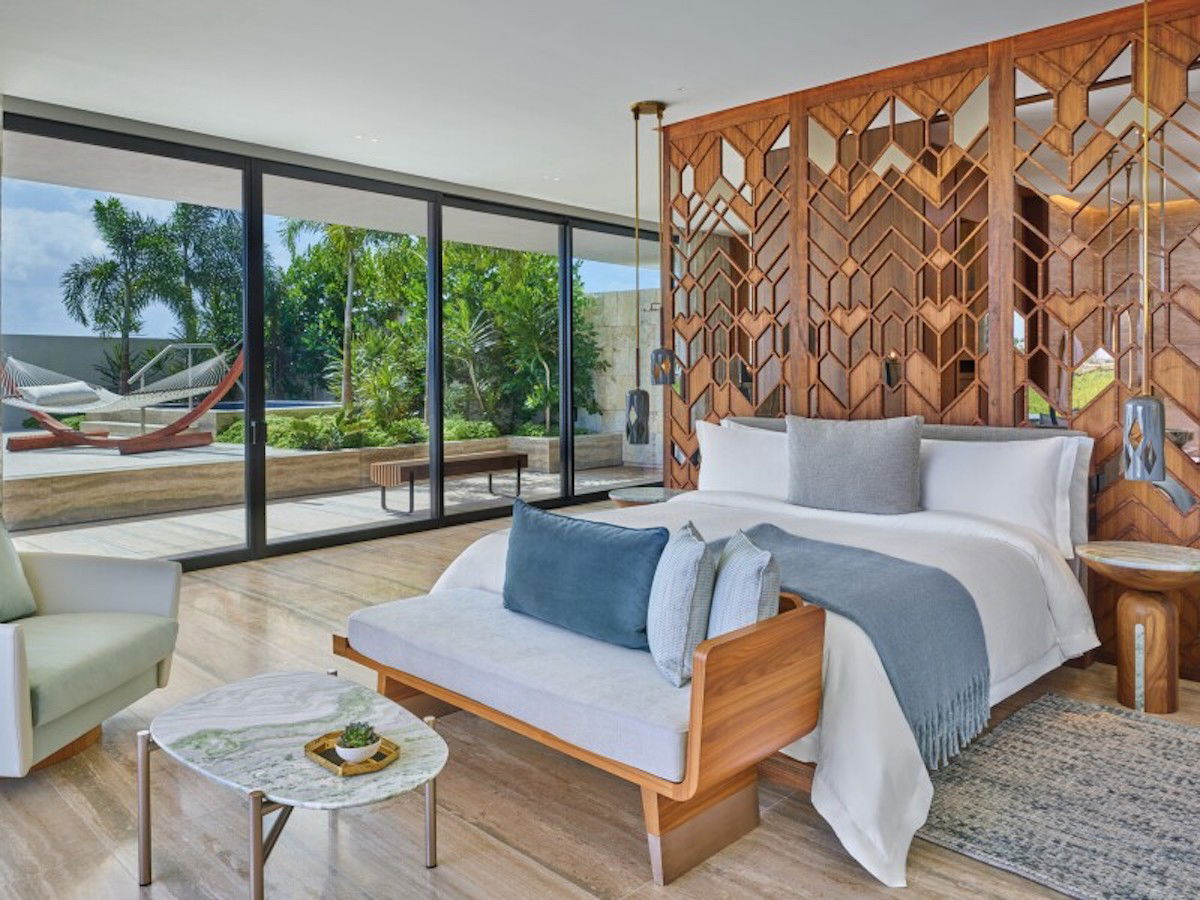 St. Regis Kanai Riviera Maya rates & points requirements
What's pricing like at the St. Regis Kanai Riviera Maya? Well, initially it's really steep, though I imagine it will go down a bit over time. Currently rates start at over $800 per night in the off season, and are over $1,200 per night in peak season. Unfortunately that doesn't include Mexico's steep 29% tax & service charge, which increases cash rates significantly.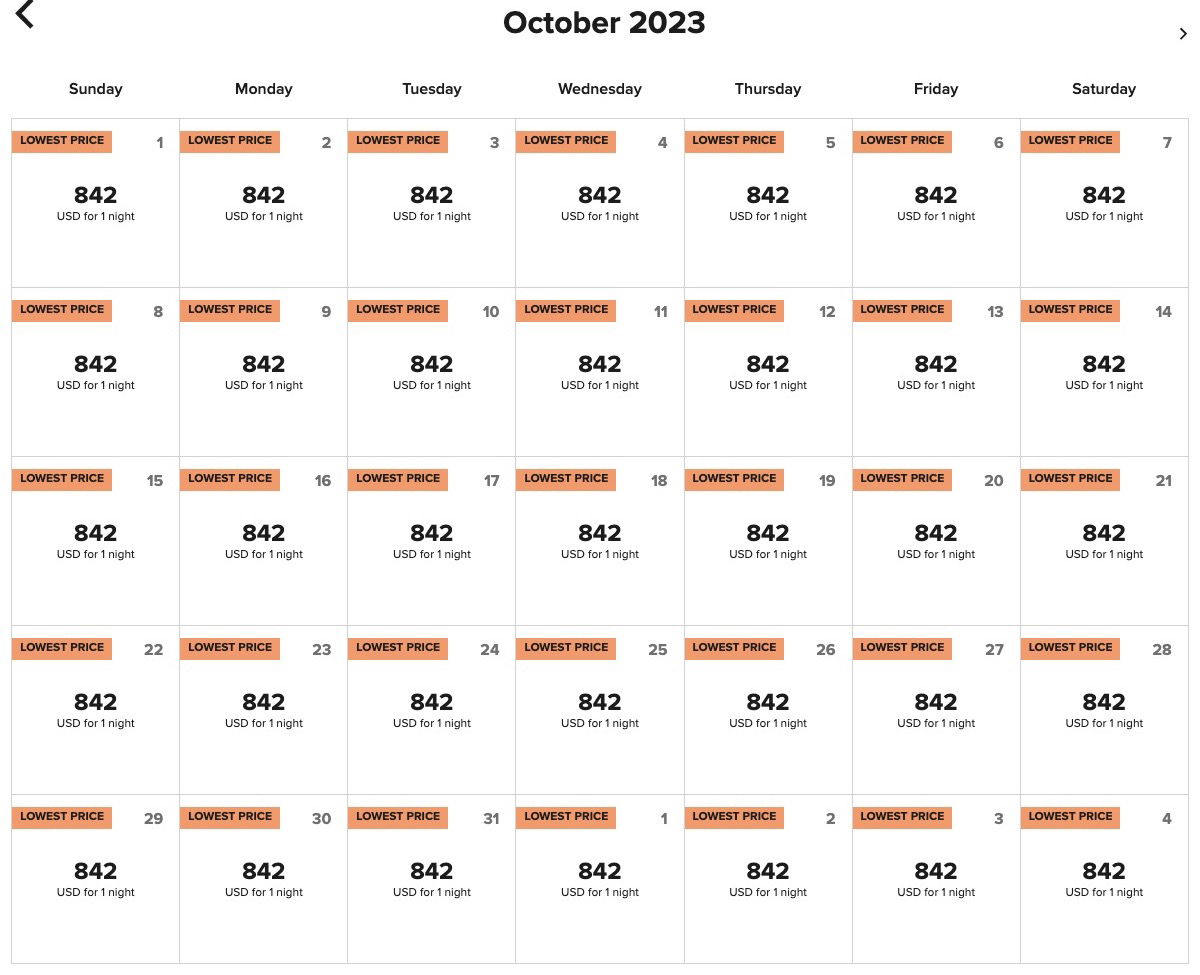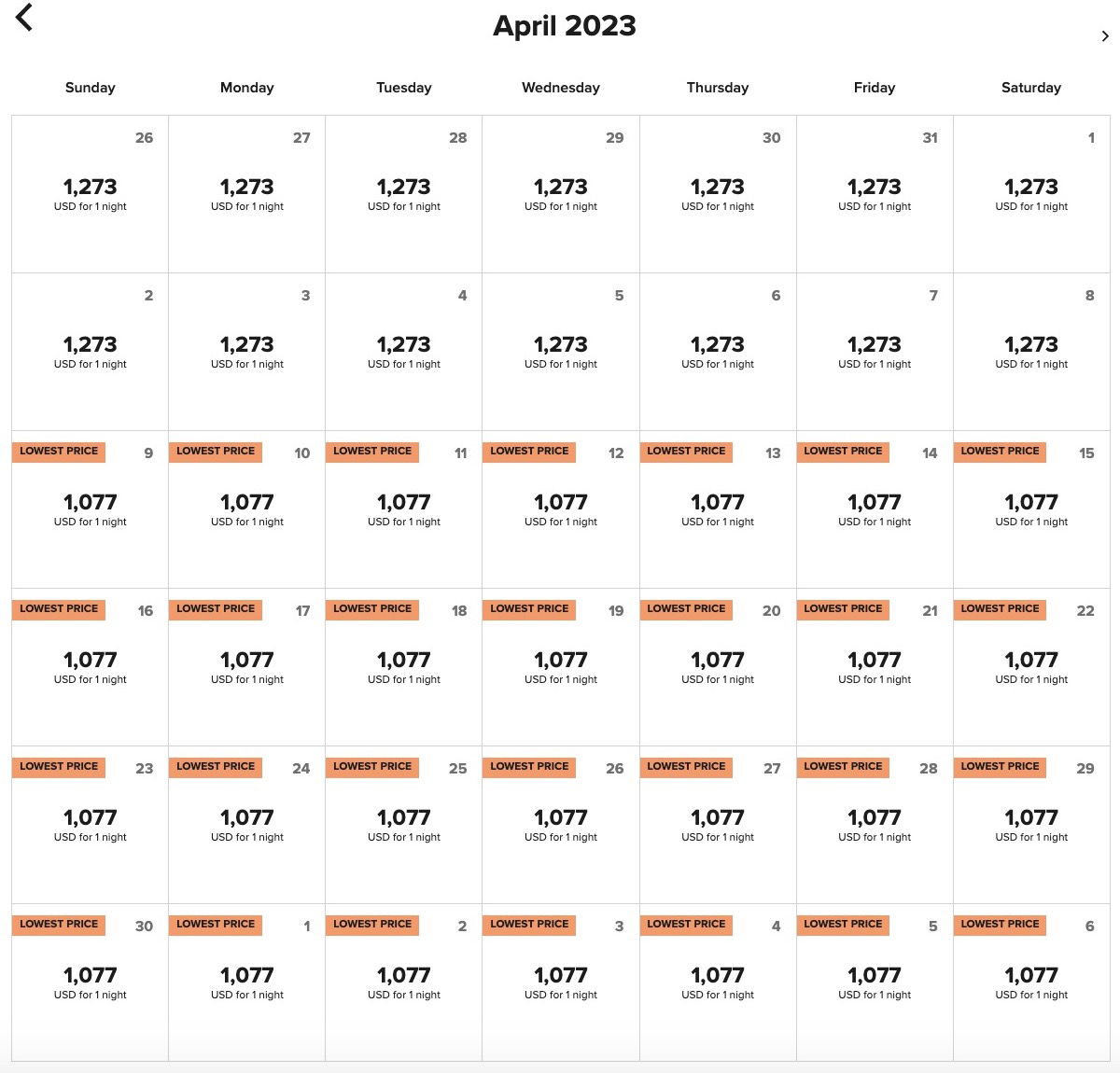 If you are going to book a cash stay at the St. Regis Kanai, I'd highly recommend doing so through the Marriott STARS program. This will score you perks like complimentary breakfast, a $100 food & beverage credit, a room upgrade subject to availability, and more. Ford is more than happy to help with Marriott STARS reservations, and can be reached at [email protected]
If you're looking to redeem points at the St. Regis Kanai, the hotel is generally retailing for 125,000 Marriott Bonvoy points per night when there's standard room availability. Marriott Bonvoy members receive a fifth night free on award stays, bringing down the average cost over five nights to 96,000 points per night.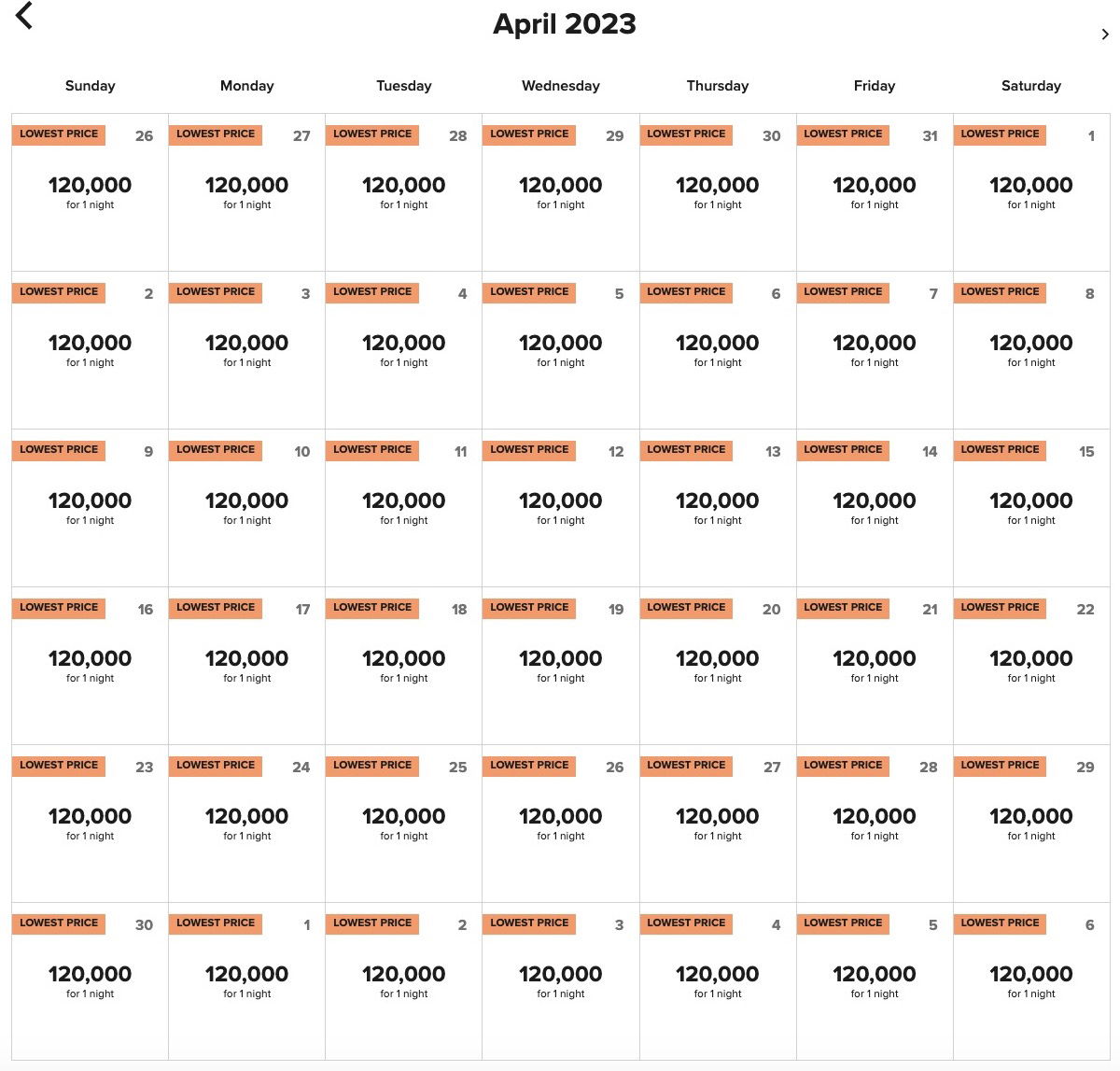 Personally I value Marriott Bonvoy points at 0.7 cents each, so redeeming points here could be a good value compared to the cash cost, especially given the taxes and fees that would be due on a cash stay.
This is a great new option, but…
It's exciting to see more luxury points hotels in the Cancun area. Just recently saw the opening of the Waldorf Astoria Cancun, and now we're seeing the opening of the St. Regis Kanai. In the coming months we should also see the opening of the EDITION Kanai in the same complex.
I'm excited about this, in the sense that Cancun is just a short flight from Florida, so this seems like a great getaway for redeeming points. I love visiting Mexico in general, from the friendly people, to the amazing food, to the beautiful scenery.
As far as Mexican beach destinations go, I'm a huge fan of Los Cabos — there are top notch hotels there (including the Waldorf Astoria Pedregal and Zadun, a Ritz-Carlton Reserve), the climate is amazing, and I love the rugged desert-meets-ocean landscape.
Unfortunately I don't quite share the same enthusiasm the Cancun area, even though it's so much more convenient to get to. Maybe part of the issue is that it's too similar to Florida for me, in terms of the climate (the seasons are similar) and the landscape (you have ocean and you have lagoons with crocodiles/alligators).
Similarly, I haven't found hotels in Cancun to be of the same caliber to those in Los Cabos. They're typically luxury factories, with hundreds of rooms, while Los Cabos has lots of more intimate properties.
I enjoyed visiting the Andaz Mayakoba, but it's not a place I have to return to anytime soon. Admittedly if you're looking to just get away for a long weekend, often a nice resort can be enough reason to pick a destination.
When it comes to this St. Regis specifically, it's also hard to know what to expect. The hotel is only sharing renderings of what the hotel allegedly looks like, even though it's open, so it's anyone's guess what the property is actually like.
Bottom line
The St. Regis Kanai Riviera Maya has officially opened. The 143-room resort is close to Playa del Carmen and Cancun, so is easy to get to. It would appear that the property has several restaurants, pools, etc., though we'll have to wait for firsthand reports before deciding just how good this property is.
What do you make of the St. Regis Kanai?