It's the end of an era at Singapore Airlines, though it's not necessarily bad news. I first wrote about this change last week, but I wanted to update this post to reflect that we now know why this partnership has ended — it's not necessarily the reason we had assumed.
Singapore Airlines changes up first class champagne
While there are lots of airlines serving amazing champagne in first class, historically Singapore Airlines has been in a league of its own — the airline has offered first class passengers the choice of both Dom Perignon and Krug. Both of those are great champagnes, and I know many passengers have enjoyed a side-by-side taste test.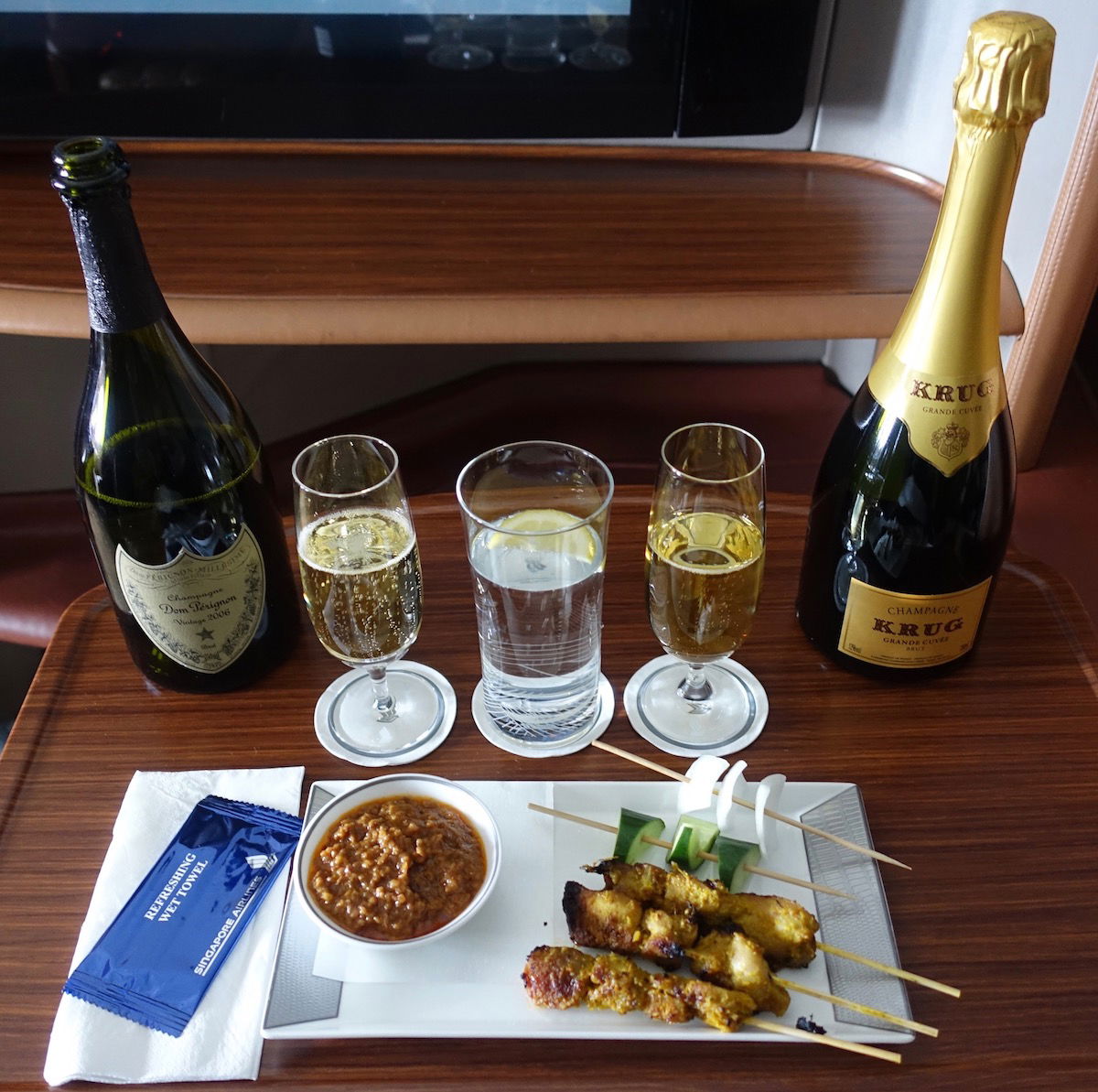 In 2019, Singapore Airlines added a third champagne to its first class rotation. Specifically, the airline added Taittinger Comtes de Champagne Blanc de Blancs to the first class wine selection, and most flights had two of those three options available.
As it turns out, there was some significance to a third option being added to the rotation. As of November 1, 2022, Singapore Airlines will stop serving Dom Perignon altogether. Going forward, the airline will offer the choice of Krug Grande Cuvée and Taittinger Comtes de Champagne Blanc de Blancs to all passengers traveling in first class (and Suites).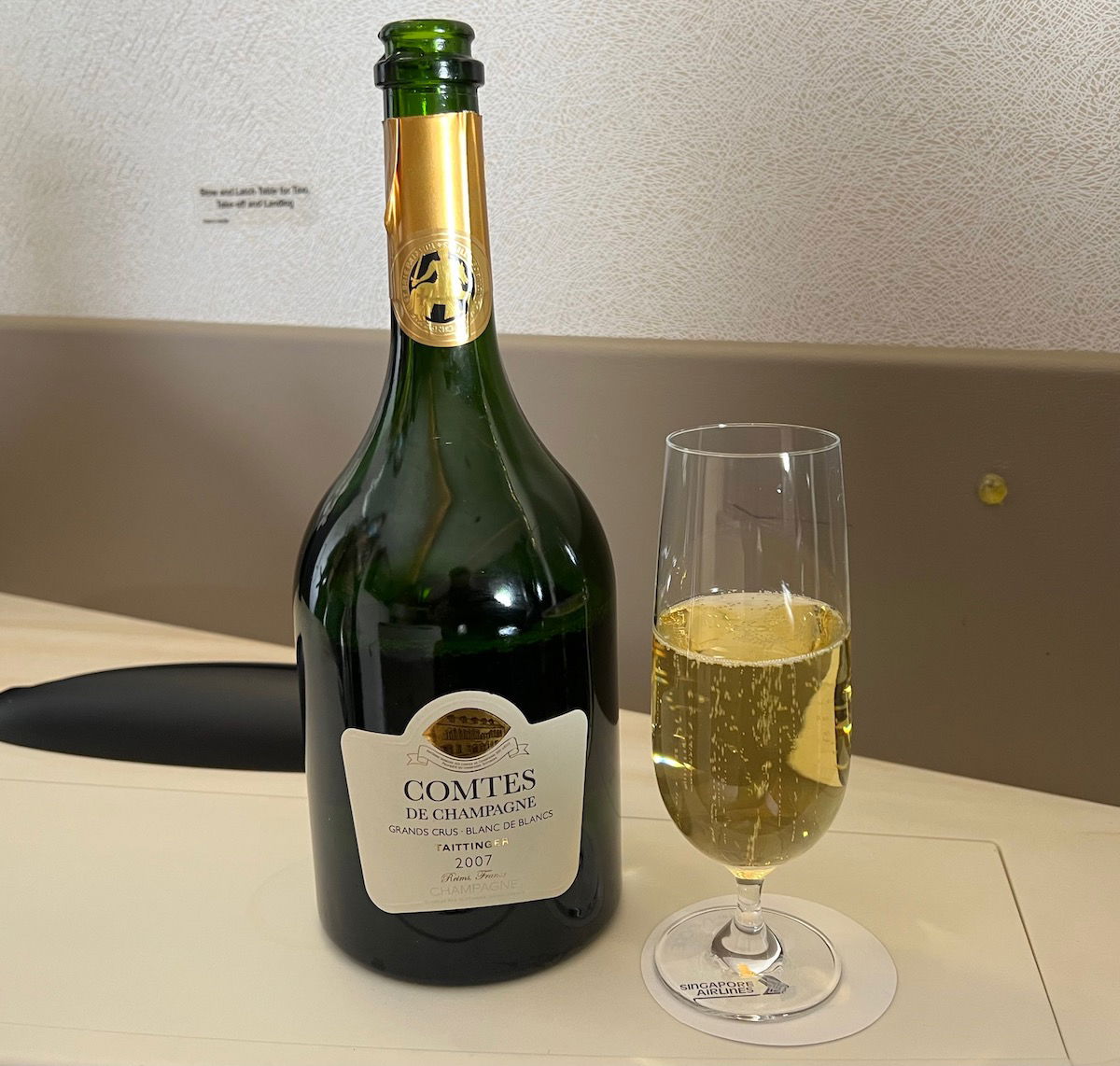 The real reason Singapore Airlines dropped Dom Perignon
Dom Perignon is probably the champagne with the most name recognition (unless you're into rap music, in which case it might be Cristal). 😉 So in that sense this is a major change.
However, the Taittinger Comtes de Champagne is exceptional as well, and for that matter I prefer Krug Grande Cuvée to most vintages of Dom Perignon.
So, why would Singapore Airlines cut such an iconic champagne from its top cabin? My assumption was initially that this came down to controlling costs. Airlines generally get massive discounts on premium alcohol, given that it's a way for brands to show off their wine to a generally affluent consumer base.
I figured that Dom Perignon was just getting progressively more expensive for Singapore Airlines, perhaps because the brand no longer thought there was much value in "showing off" the champagne in first class. Or alternatively, I had assumed that perhaps Taittinger made Singapore Airlines a deal the company couldn't refuse.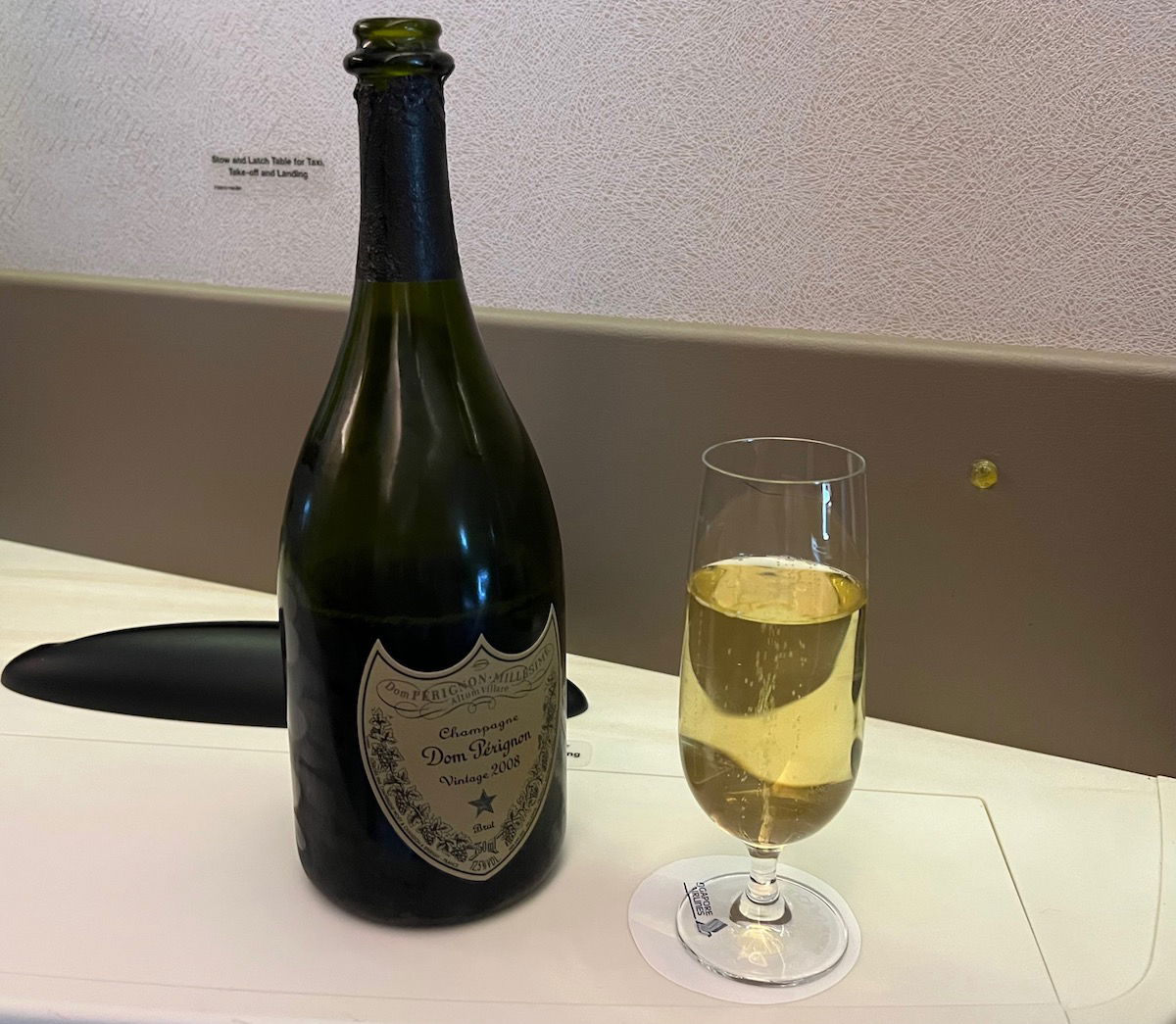 As it turns out, that's not the reason, as there's a different explanation. Back in September, Emirates Airline announced it would serve 2003 Dom Perignon P2 in first class, which is an even more premium version of Dom Perignon. In the press release about that, Emirates noted the following, making a bigger picture claim about the partnership between the two companies:
"As the only airline with an exclusive agreement to offer luxury champagne brand Dom Pérignon on-board…"
Wow. So it seems like Emirates now has an exclusive agreement to be the only airline serving Dom Perignon in first class. That's definitely a new development. Emirates invests more money in wine than any other airline, and it seems that this is a big part of that.
Also keep in mind that Emirates' first class footprint is so much bigger than Singapore Airlines', so it's not surprising that Emirates would have more pull here.
As Singapore Airlines passengers we're still spoiled here — both Krug and Taittinger Comtes de Champagne are excellent, and have different flavor profiles, so many may appreciate being able to compare the two.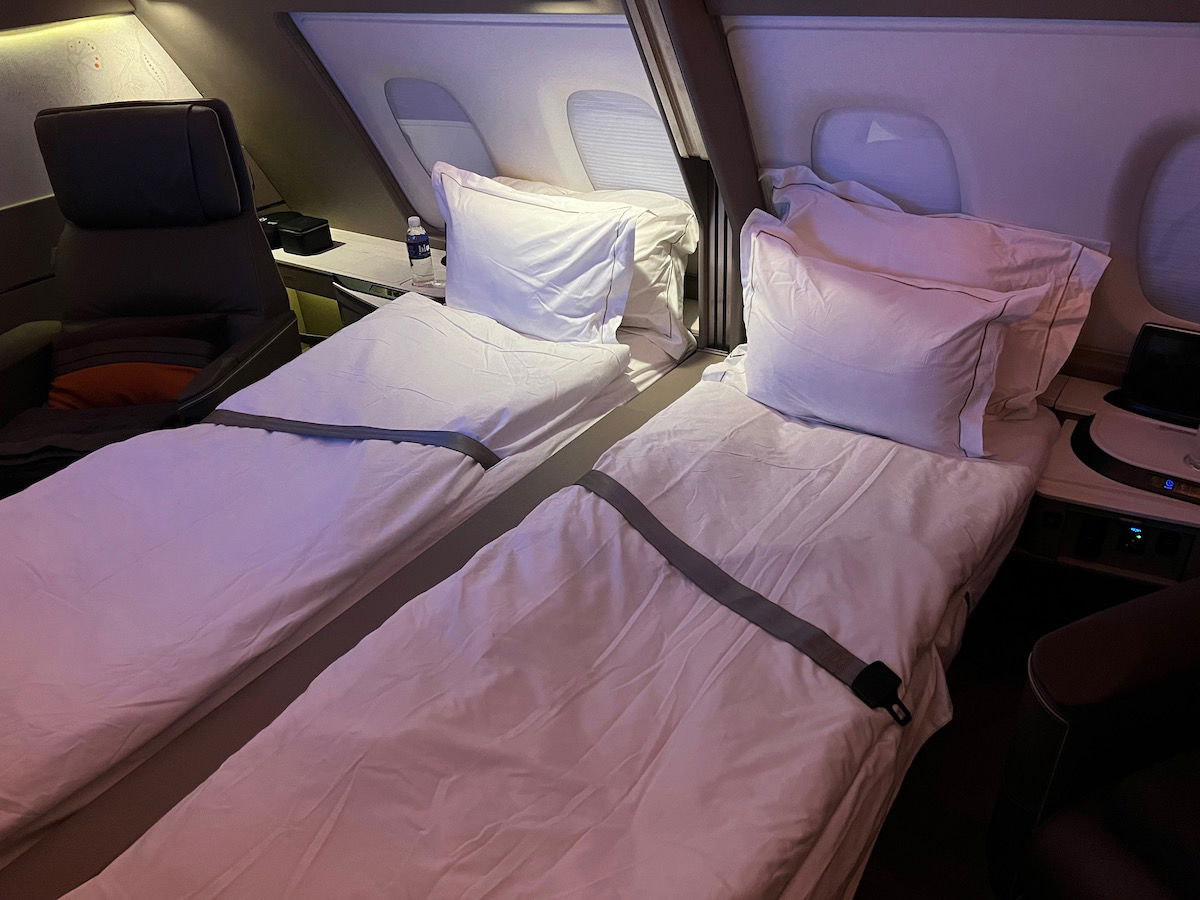 Bottom line
As of November 2022, Singapore Airlines is cutting Dom Perignon from its first class champagne lineup. Going forward, the airline will serve Krug Grande Cuvée and Taittinger Comtes de Champagne. There's no denying that the new lineup doesn't quite have the same ring to it as the choice between Dom Perignon and Krug, but these are still both great options.
The reason for this change seems to be because Emirates and Dom Perignon have a new exclusive agreement, so that no other airlines can serve that champagne anymore.
What do you make of Singapore Airlines no longer serving Dom Perignon?