Remember that Korean Air Airbus A330 that had a crash landing a couple of months ago? Well, the plane hasn't moved, though it looks different than before.
Korean Air A330 that crash landed has new exterior
On October 23, 2022, a roughly 24-year-old Korean Air Airbus A330 had an accident while trying to land in Cebu, Philippines. The weather was bad at the destination, so the pilots performed two go arounds. The plane entered a holding pattern, before attempting a third landing, which resulted in a runway overrun. Amazingly enough, there were no fatalities among those onboard.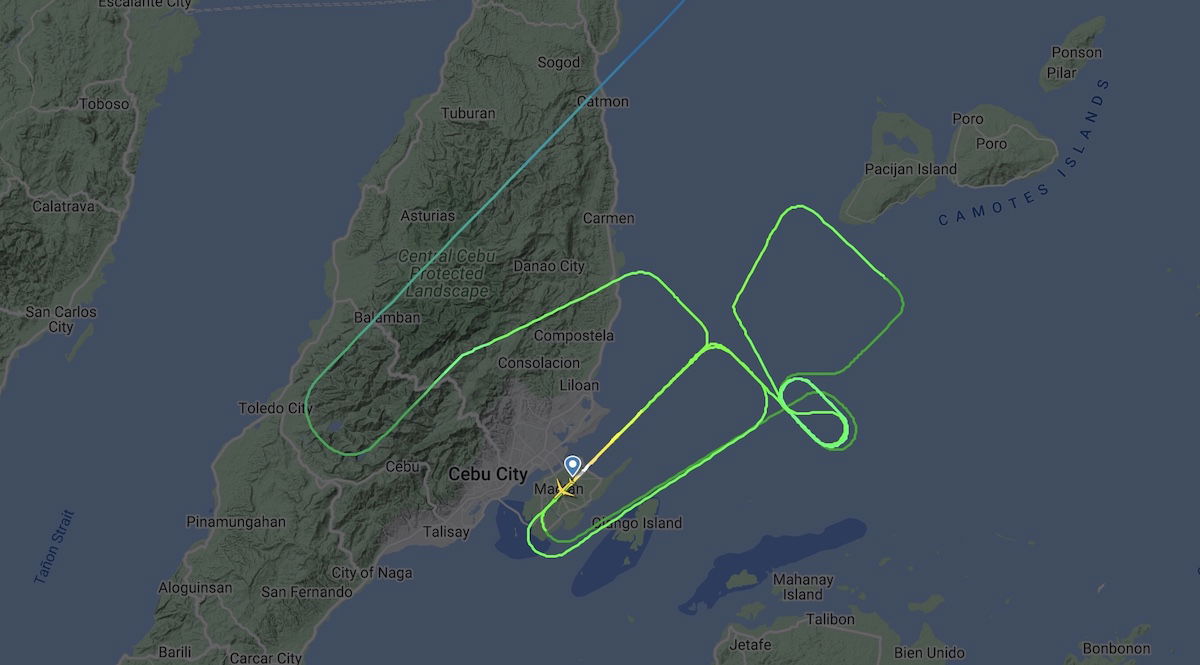 The plane is horribly damaged, and almost certainly won't fly again.
So, what's the latest with this jet? It hasn't moved, as it's parked in exactly the same spot off the end of the runway at Cebu Airport. However, it looks unfamiliar. The plane has gotten a new exterior, covering up any Korean Air branding, including eliminating any of Korean Air's baby blue colors. I'm not sure if this is some sort of film that was placed on the plane, or if this is an actual paint job (I'd assume it's the former rather than the latter).
The plane is now green, and as noted by @AirlineFlyer, it almost looks suspiciously like an Aer Lingus plane.
This is a common practice in the airline industry
While I can appreciate that no airline wants a crashed plane with its branding parked somewhere for the public to see, on some level I still find it odd to prioritize covering up branding in these situations. Korean Air isn't the only airline to do something like this.
When a Thai Airways A330 had a crash landing in Bangkok in 2013, one of the first orders of business was covering up the plane's logos. To me this was much more ridiculous — at least the Korean Air plane is unrecognizable, while it's pretty obvious who the plane in Bangkok belongs to. If anything, covering up the logos in this way while doing nothing about the livery just draws attention to the plane.
Similarly, when an Alitalia ATR-72 had a landing accident in Rome in 2013, the plane was given a neutral, white exterior.
Bottom line
The Korean Air Airbus A330 that had a crash landing in Cebu hasn't moved, but is unrecognizable based on the exterior. While the plane used to have standard Korean Air branding, it now has a green exterior, and almost looks like an Aer Lingus plane.
This is a common trend in the airline industry, though I do find it all a bit strange.
What do you make of this Korean Air A330's new exterior?