Note: This hotel has finally given in, and has now introduced an elite breakfast benefit. This includes a "plated continental breakfast curated by Drift," consisting of "a house baked croissant, artisanal jam and honey, organic vanilla yogurt, fresh berries, served with your choice of tea or locally roasted filtered coffee."

So while the hotel is offering the bare minimum, we'll take it. You can find the initial post from July 10 below.
It's not just the St. Regis Chicago that's looking to get out of honoring elite benefits by making up its own rules. As I first wrote about a few weeks back, an Autograph Collection property in Halifax is doing the same… and for now Marriott seems to be siding with the property?
Muir Halifax scams members out of breakfast
Muir is an Autograph Collection property in Halifax, Nova Scotia. I hadn't heard of it prior to this incident, but it looks really pretty, and I'd kind of love to visit. Well, except for one detail — the hotel doesn't want to honor Marriott Bonvoy's elite breakfast policy.
Specifically, as flagged by @Travel33t and posted on Reddit, the hotel claims that because its restaurant is run by a third party, it doesn't have to offer elite members breakfast… which isn't true. In a chat with a guest, the hotel confirms that it used to offer elite breakfast, but that the policy has changed.
This is complete hogwash, and it's the same game that the St. Regis Chicago tried to play. It's funny how this hotel tries to distance itself from the restaurant when it comes to providing a benefit to guests, though you can order room service from the restaurant, you can book a rate including breakfast, and Marriott Luminous rates include breakfast in the restaurant. Interestingly this hotel just suddenly doesn't have anything to do with its restaurant when it comes to elite members, but otherwise it's business as usual.
Let me be clear — there's nothing in the Marriott Bonvoy terms & conditions that gives hotels an "out" for breakfast if the restaurant is run by a third party. I mean, isn't one of the main amenities of a full service hotel that it also has a restaurant? The financial relationship between the hotel owner and the restaurant owner shouldn't be of any concern to the guest.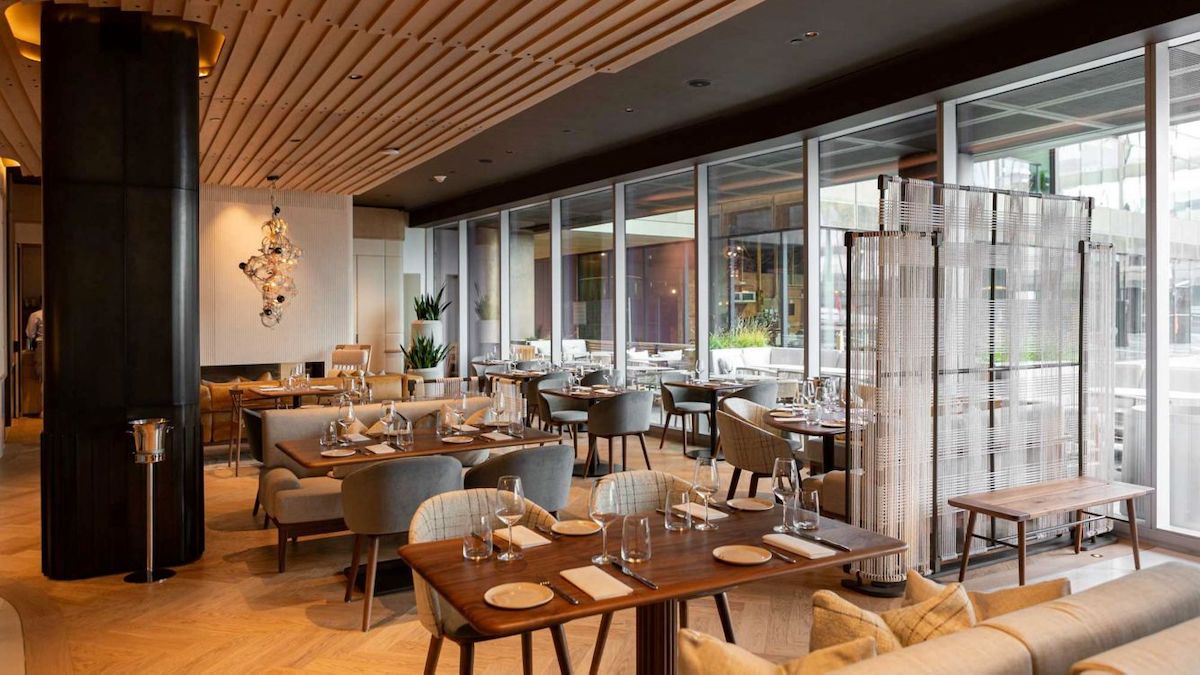 For context on the rules, Bonvoy Platinum, Titanium, and Ambassador members, are supposed to be able to receive daily breakfast at Autograph Collection properties in the United States and Canada when they don't have a lounge.
Admittedly Marriott Bonvoy's breakfast benefit is really complicated to understand. At Autograph Collection hotels in the United States and Canada, you can choose between a food and beverage credit and points as your welcome amenity. On top of that, as part of the guaranteed lounge access policy, breakfast in the restaurant is also promised as a perk.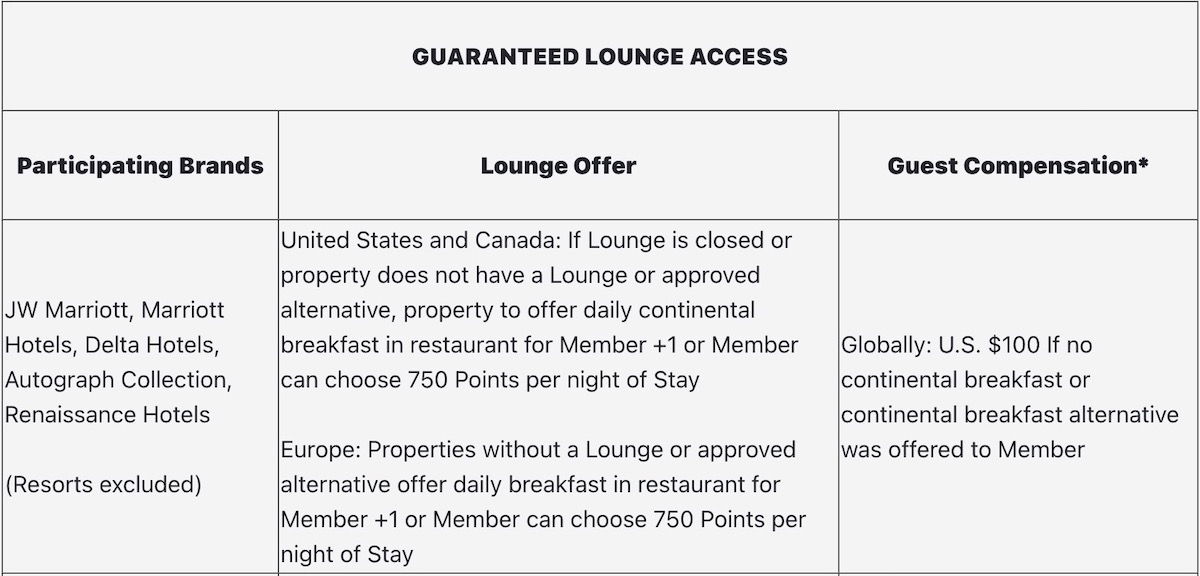 Marriott representative claims hotel is within its rights
There's an interesting update regarding this saga. @MyNameIsDan__ has had correspondence with the hotel ahead of a stay. It seems like he contacted the property about the breakfast situation, and about his intent to exercise the $100 elite guarantee that applies when hotels don't honor guaranteed elite benefits.
The hotel responded by claiming that it can't offer breakfast because the restaurant doesn't belong to the hotel, and states that it has "been informed by Marriott BonVoy corporate that because the restaurant is a separate entity from hotel, the $100 USD rule also does not apply based on our situation."
On Twitter, Marriott Bonvoy informed the guest that it is "unable to confirm the specific benefit applicable as each hotel has its own policies and offerings." A Marriott representative advised the Bonvoy member to continue communicating with the hotel directly.
This seems to me like a situation where someone higher up just hasn't forced the hotel to follow official policies, and I'll be sure to flag it with a contact at Marriott. If hotels can simply get out of offering breakfast because the restaurant is technically owned by a third party, then you can expect that quite a few hotels will play similar games.
With some hotels, loyalty is a one way street
Hotels are supposed to be in the business of hospitality, yet sometimes it feels like hospitality is a dead concept. So many hotels charge as much as they can while offering as little as they can, all while trying to find any way to cut corners. This is the prime example of that.
You'd think there would be some customer service left in the luxury sector. This is Halifax's most expensive hotel, and rates are steep. Presumably one of the reasons the hotel is able to charge the rates that it can is because it has access to Marriott's global distribution power.
And one of the reasons that Marriott has such distribution power is because of Marriott Bonvoy. And one of the reasons that Marriott Bonvoy is powerful is because it promises customers certain benefits in exchange for their loyalty.
Hotel owners obviously want it both ways. If the owners of the hotel don't want to provide any elite benefits to Bonvoy members, that's totally fine. Just don't choose to brand as a property where that's something guests expect.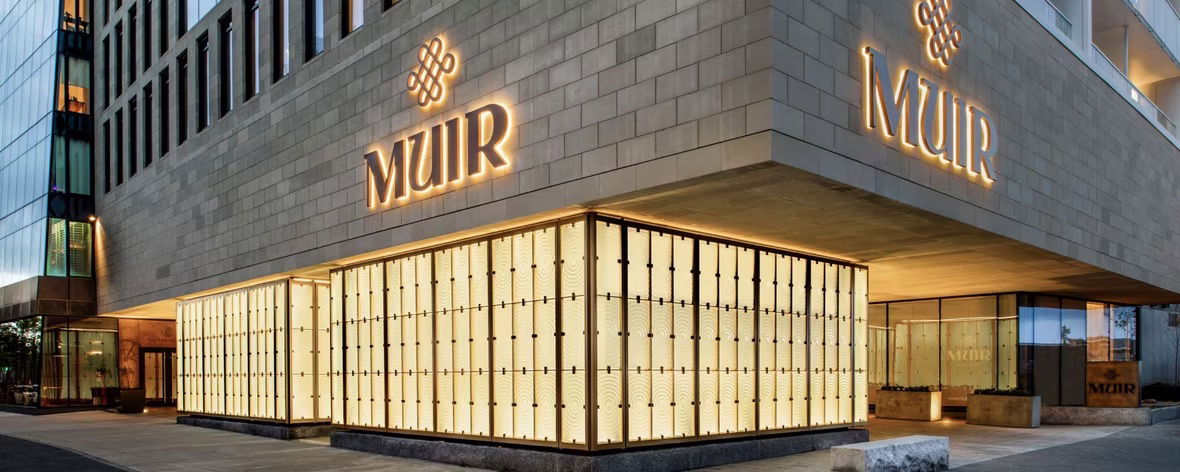 Bottom line
Muir Halifax, a Marriott Autograph Collection property, has stopped honoring Marriott Bonvoy's elite breakfast policy. The hotel argues that its restaurant is run by a third party, but that shouldn't matter from a guest's perspective. The hotel is willing to offer room service from the restaurant, and has rates that include restaurant breakfast, so it's just elite members being screwed here.
I think it's important to call out these hotels when they change policies like this. After all, we don't want this practice to be normalized, and other hotels to think this is something they can get away with. Hotels really want it both ways — they want to benefit from the business that hotel loyalty programs generate, without providing the perks associated with it.
If you stay at this hotel, make sure you leave a review expressing your displeasure with this policy.
What do you make of Muir Halifax trying to skirt Marriott's elite breakfast policy?