Hyatt has a couple of interesting hotel opening this summer on European islands. I recently wrote about how 7Pines Sardinia is opening this summer under the Destination by Hyatt brand. We'll also see the opening of Hyatt's first resort on a Greek island.
Magma Santorini opening June 2022
Magma Santorini is scheduled to open as of June 1, 2022, and the hotel will be part of Hyatt's Unbound Collection (which is Hyatt's independent upscale and luxury hotel collection). The property will feature 59 guest rooms, including 24 suites, with 46 of those accommodations having private pools or hot tubs.
The property will feature unobstructed views of the Aegean Sea and Anafi Island. I'm intrigued by the hotel's location — rather than being located in the iconic (and super touristy) Oia area, the hotel will instead be located in the Vourvoulos area, on the northeast part of the island. This area has picturesque lava sand beaches and traditional old vineyards.
The resort's dining experience will be called Magma by Spondi, and will be curated by a two-starred Michelin chef. As you'd expect, the hotel will feature a pool, gym, and spa.
The renderings of the hotel look gorgeous (of course renderings and reality are often two different things)…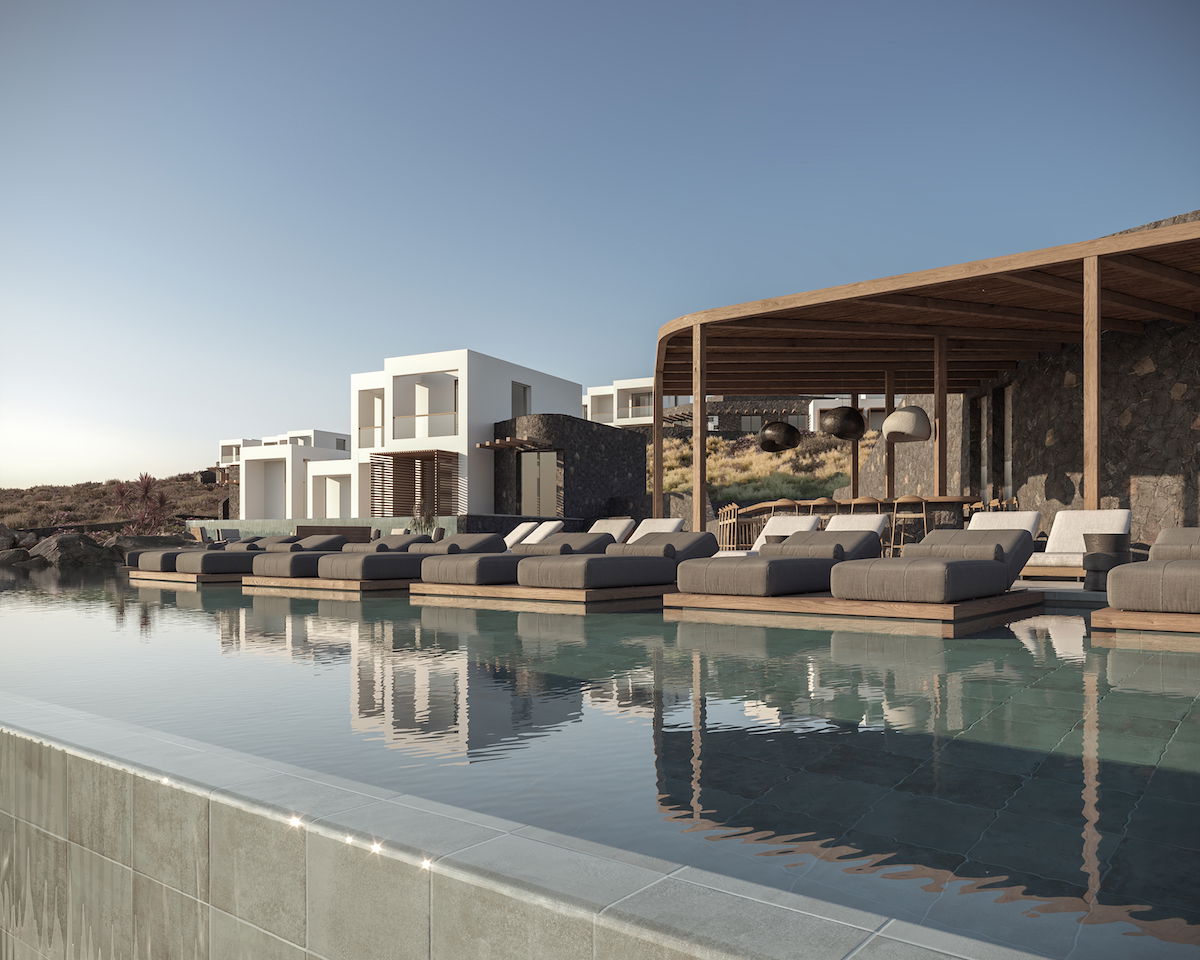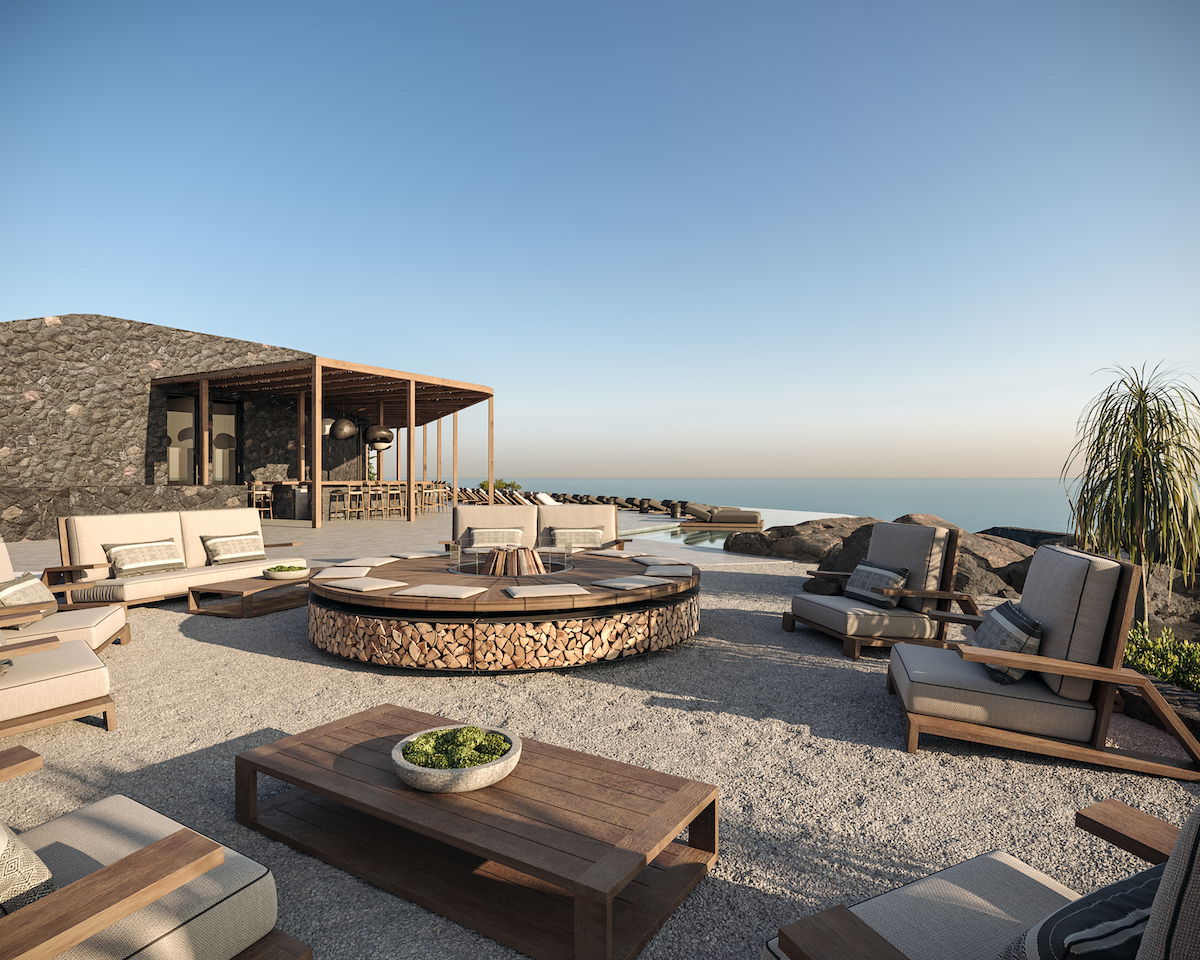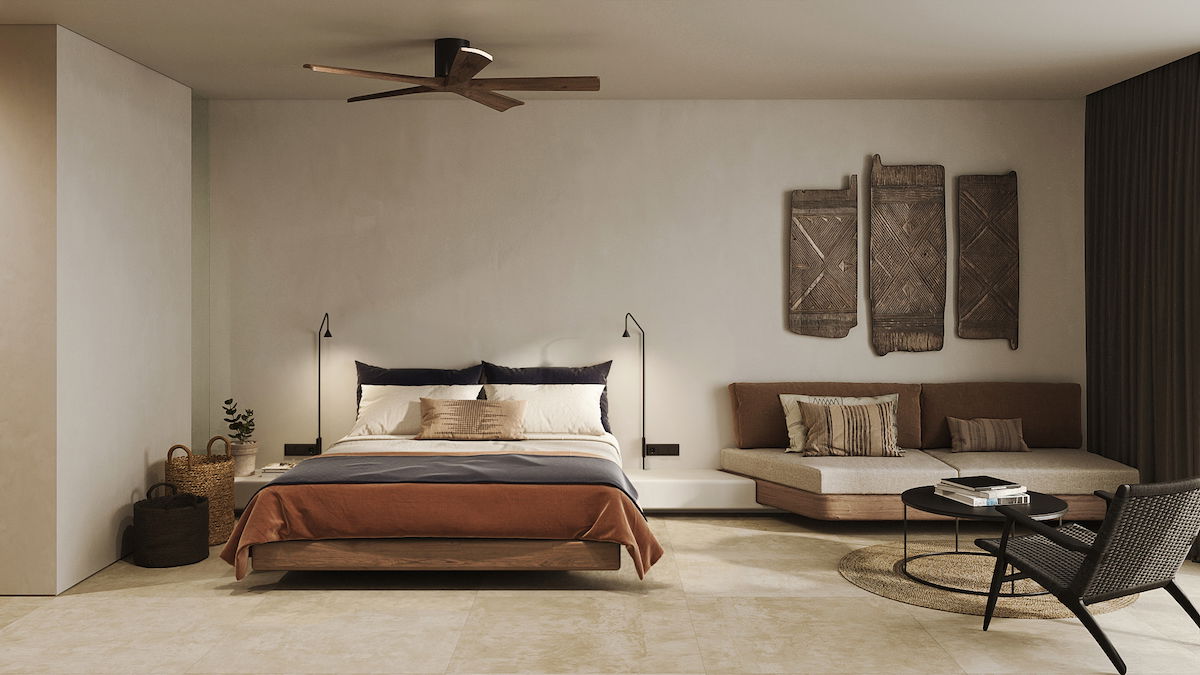 Magma Santorini room types, points requirements, and rates
If you're looking at booking a stay at Magma Santorini, it will be a Category 7 World of Hyatt property, which is the highest category for Hyatt properties. If you want to redeem points, this means you can expect to pay the following (accounting for off-peak and peak pricing):
25,000-35,000 points per night for a standard room (this is a 1 King Bed room, but it looks like standard room awards haven't yet been loaded)
43,000-53,000 points per night for a standard suite (this is a Lava Suite Seaview with Jacuzzi, which is also what a Globalist suite upgrade would confirm into)
50,000-70,000 points per night for a premium suite (this is a Lava Suite Seaview with Private Pool)
For what it's worth, I value World of Hyatt points at 1.5 cents each, if you're trying to determine how good of a value a redemption here is.
Paid rates at Magma Santorini seem to start at roughly 400 EUR per night, though do get significantly higher than that. There's potentially value to be had redeeming points, but it's not quite a slam dunk, given the high points category.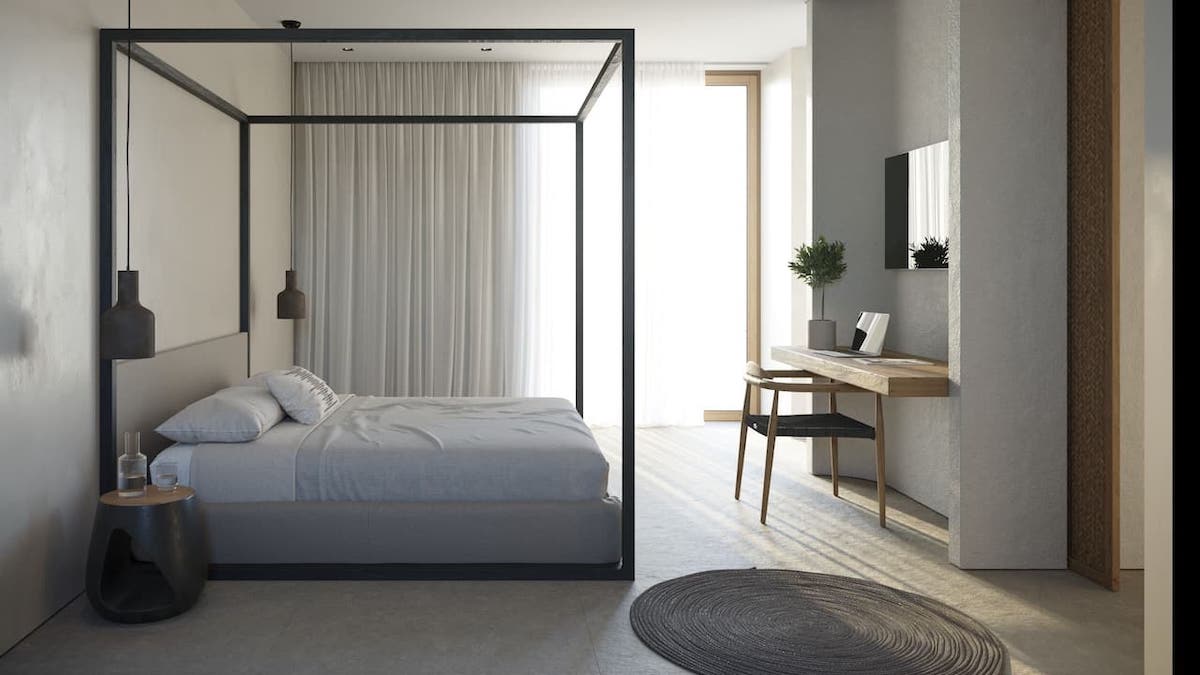 My take on Magma Santorini
It's awesome to see Hyatt finally open a property on a Greek island. World of Hyatt is a great program, especially for Globalist members, so I imagine this hotel will interest many people. A few thoughts:
Personally I love that the hotel isn't in Oia, since you're a bit away from the hustle and bustle; at the same time, many people go to Santorini specifically to stay in Oia, so if that's what you're looking for, something like Mystique Santorini would be a better bet
Personally I find Santorini to be incredibly touristy; I'm happy to have visited a couple of times, but have no desire to return anytime soon, as there are so many other amazing Greek islands to explore, most of which are way less crowded
While Hyatt doesn't directly currently have any other properties on Greek Islands, Hyatt does have an incredible partnership with Small Luxury Hotels of the World, which has several excellent hotels; for example, I stayed at Canaves Oia Epitome Santorini last summer, and it's one of my favorite hotels in Greece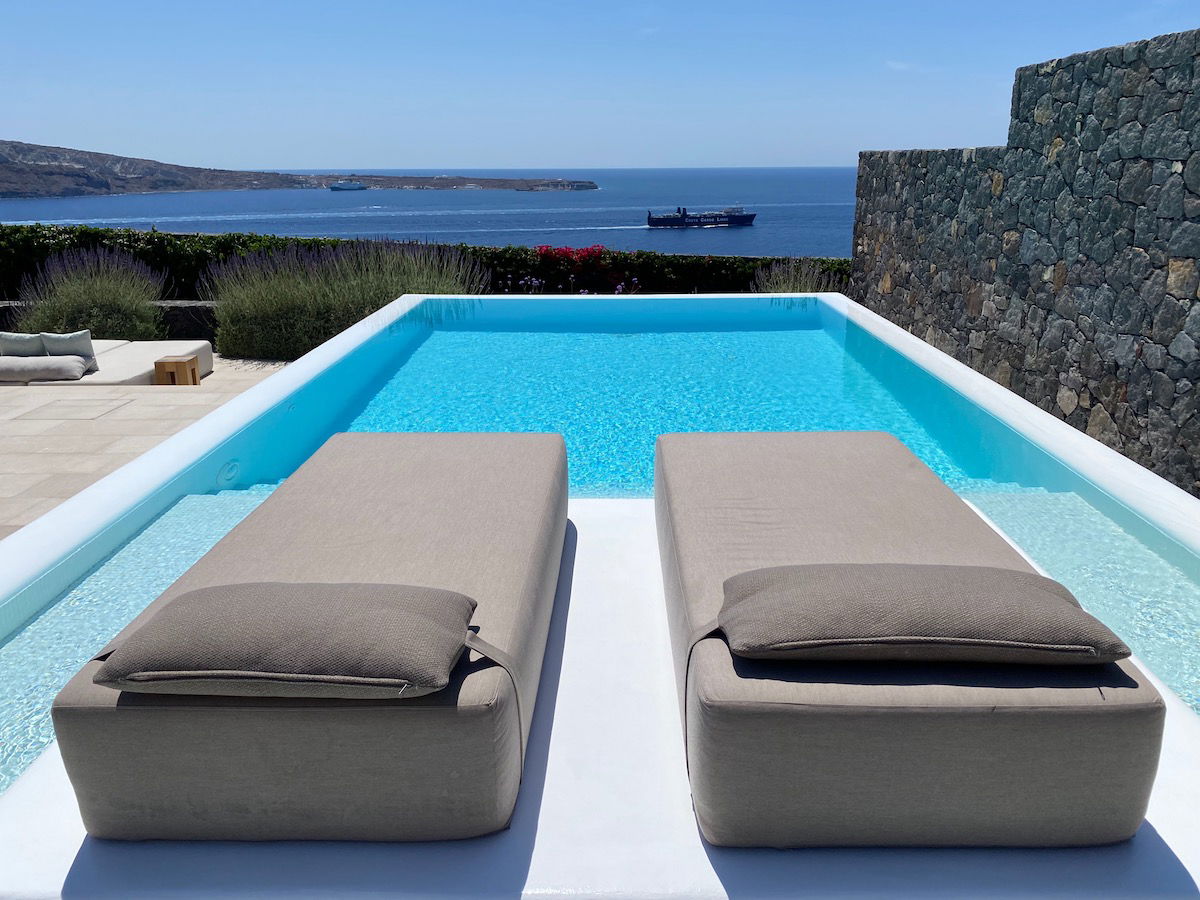 Bottom line
Magma Resort Santorini will be opening in June 2022, joining Hyatt's Unbound Collection. This looks like a great option for those wanting to visit Santorini who might want to earn or redeem World of Hyatt points, or take advantage of elite perks.
While this is Hyatt's first property on a Greek island, Hyatt's excellent partnership with Small Luxury Hotels of the World gives members access to all kinds of properties already, though admittedly with scaled back elite perks and points earning potential.
Anyone planning to stay at Magma Resort Santorini?