Korean Air has just announced that it wont be devaluing its SkyPass frequent flyer program anytime soon — that's exciting!
Korean Air SkyPass won't devalue after all
In December 2019, it was announced that Korean Air SkyPass would be undergoing some major changes, including a significant award chart devaluation. Korea has strict regulations about advance notice being required for changes, so the program was only supposed to change as of April 2021.
Then due to the pandemic, in January 2021, Korean Air announced that the devaluation would be delayed by two years, until April 1, 2023.
With the changes just weeks away, there's a positive development. Korean Air has announced that the implementation of the new SkyPass program has been suspended, so the current program will be maintained without any changes.
While it's not explicitly stated, it almost reads to me as if there aren't plans anymore to implement these changes, since no new date is given. Presumably if Korean Air wanted to make these changes in the future, advance notice would once again be required.
With Korean Air and Asiana being in the process of merging (and currently aiming for the deal closing in 2024, pending regulatory challenges), maybe the plan is to just keep the program the same until a new one is formed for a combined airline.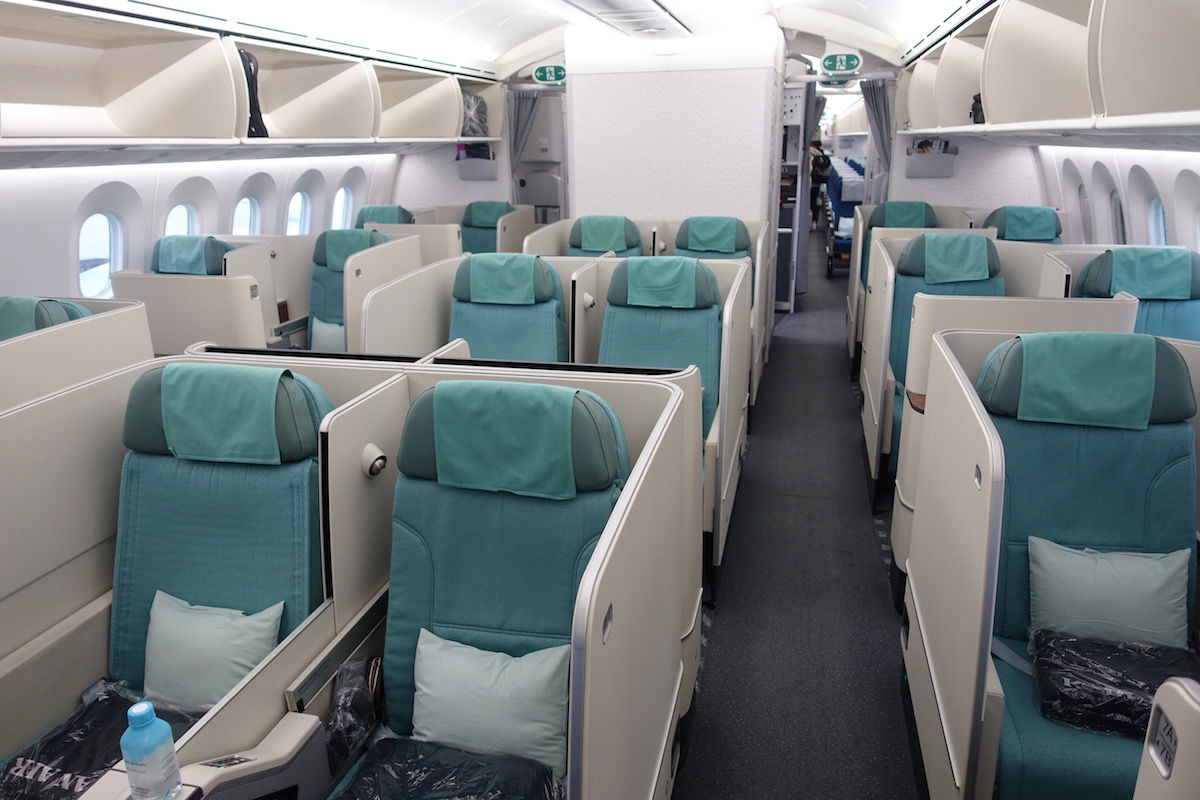 I'm not sure what to do with my Korean Air SkyPass miles
Back in the day, Korean Air SkyPass was a Chase Ultimate Rewards transfer partner, though that partnership ended in 2018. This was a fantastic opportunity, since SkyPass miles allowed you to redeem for first class travel on several SkyTeam airlines, including Korean Air, Saudia, and China Eastern.
So before the partnership ended, I speculatively transfered 600,000 Ultimate Rewards points to SkyPass, since I knew there would be no practical way to earn these miles in the future.
Well, unfortunately I've redeemed exactly zero of those miles in the past five years. Admittedly that's partly because travel to much of Asia was impractical for nearly three years. Lately I've been looking to redeem my SkyPass miles, but I've realized that Korean Air has basically zeroed out first class award availability.
Korean Air used to consistently have at least one or two first class award seats per flight (and in some cases many more than that). Now looking even a year in advance on the A380, I'm seeing almost no first class award seats. That sure is a bummer. Am I the only one noticing this, or am I missing something? And any thoughts on how I should redeem SkyPass miles if Korean Air first class is off the table?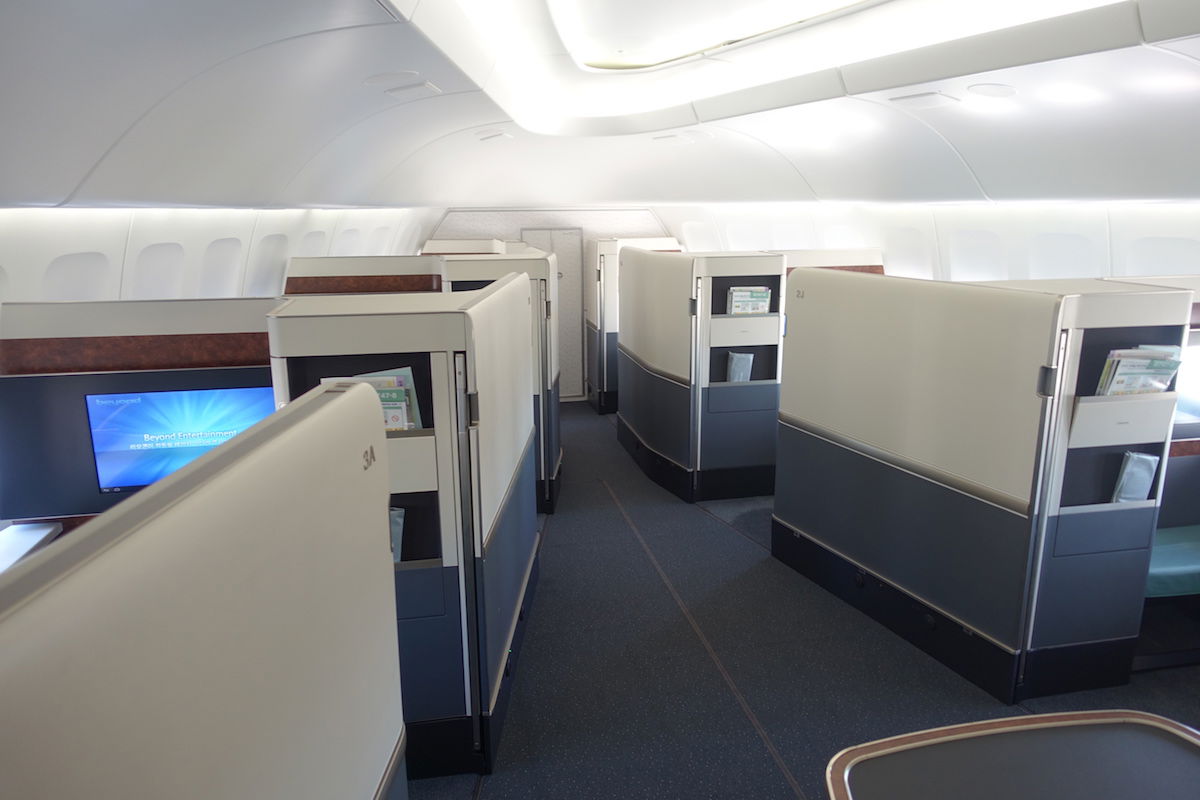 I guess there's always Saudia first class… 😉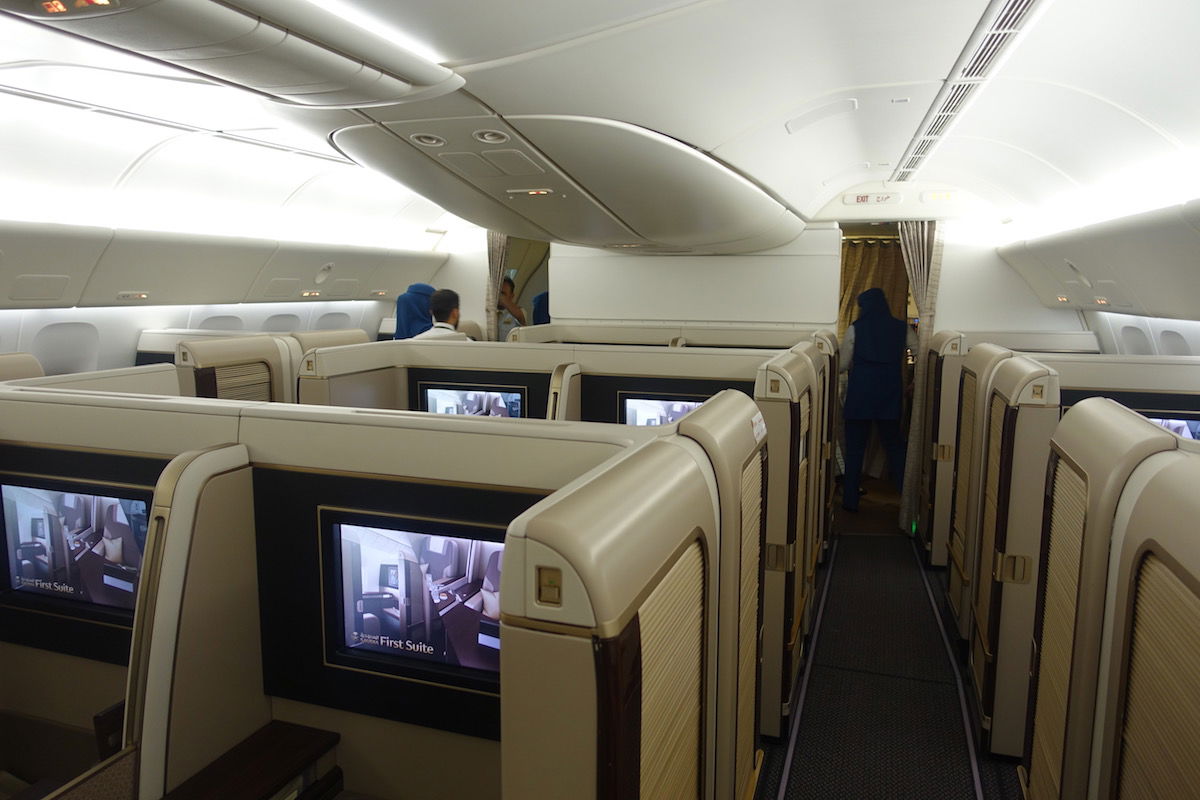 Bottom line
Korean Air SkyPass has suspended its program changes, which were supposed to take effect as of April 2023. This is good news, since the new program would have meant a significant increase in premium cabin redemption costs.
With Asia having now almost entirely reopened, I'm looking to redeem my SkyPass miles, but am realizing that there's almost no first class award space, which was the whole benefit of having SkyPass miles. So I'll have to come up with a new plan.
What do you make of SkyPass program changes being suspended, and how would you redeem Korean Air miles nowadays?
(Tip of the hat to KS)