Korean Air SkyPass is a fantastic frequent flyer program. There are many things that have historically made it unique:
They allow long award holds, so in many cases you can put your award tickets on hold for weeks (or even months) before having to ticket
SkyPass gives you access to Korean Air first class awards, which otherwise aren't bookable with any partner programs, meaning that availability is excellent
Redemption rates are reasonable, especially in first class
Stopovers are allowed, even on one-way Korean Air awards, meaning you can have a free stopover in South Korea enroute to your final destination
I should also mention that historically Korean Air SkyPass has been transfer partners with Chase Ultimate Rewards, which is how the program became so accessible. Unfortunately that partnership ended last year, so it's no longer possible to transfer points.
However, I know many people (including me) transferred points speculatively before the partnership ended, so still have SkyPass miles to redeem.
Well, now SkyPass is making a negative change to their program.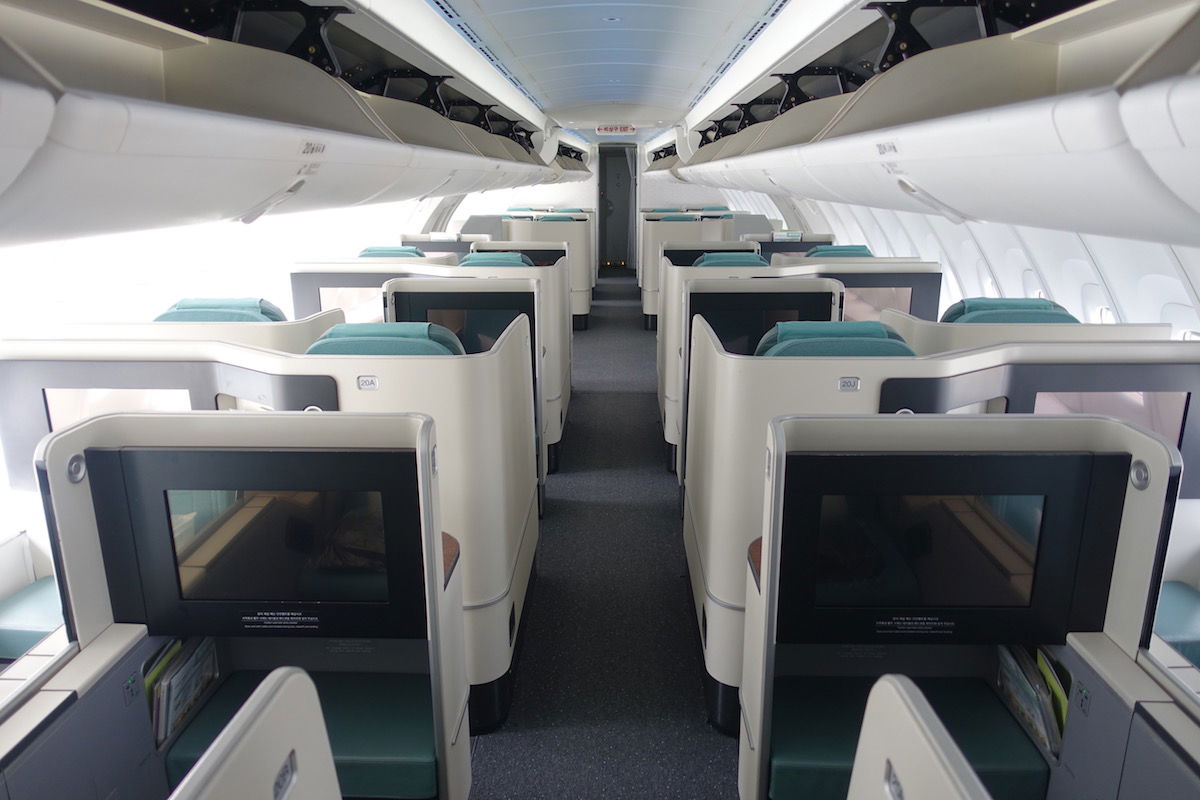 Korean Air's 747-8 business class
Korean Air SkyPass eliminates free stopovers
For travel as of July 1, 2020, Korean Air SkyPass is eliminating free stopovers on award tickets. Currently you're allowed a free stopover on each one-way trip, while going forward you won't be allowed free stopovers on Korean Air metal awards. A stopover is defined as a stop of over 24 hours.
Now if you want a stopover in Korea, you'll be charged for each individual portion of the trip. To give an example:
A one-way first class ticket from North America to Southeast Asia costs 95,000 miles, and currently you could do a free stopover in Seoul on such a ticket
If you wanted a stopover in Seoul on a similar ticket in the future, you'd have to book a ticket from North America to Korea (80,000 miles), and then Korea to Southeast Asia (45,000 miles), so you'd pay 125,000 miles rather than 95,000 miles
Interestingly it would appear that if you book SkyTeam partner awards through SkyPass, you're still entitled to one stopover on a roundtrip. Note that these tickets follow a different award chart, and also require roundtrip travel, rather than allowing one-ways.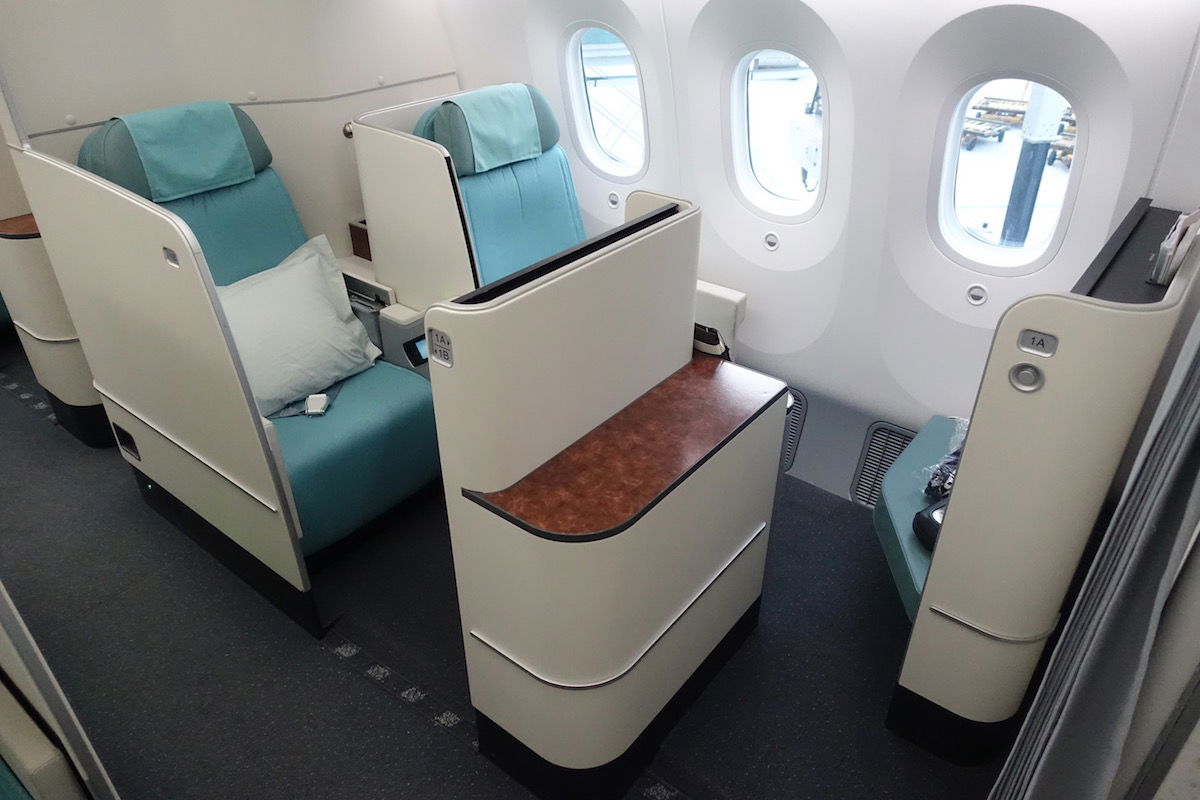 Korean Air's 787-9 first class
Bottom line
It's unfortunate to see Korean Air eliminate stopovers on one-way award tickets. This was also a benefit that differentiated the programs from others. Back in the day lots of programs would allow stopovers, but that has changed over time.
On the plus side, they still seem to be allowed on roundtrip SkyTeam awards, which is a good thing.
Will you be impacted by this SkyPass stopover policy change?
(Tip of the hat to Traveling For Miles)