In early 2021, American and JetBlue launched a strategic alliance in the Northeast. The concept behind this partnership is that JetBlue has amazing connectivity in the Northeast, and American wants to grow its long haul presence out of New York, but needs connecting traffic. Personally I think the partnership is good for consumers, though the DOJ disagrees, and is trying to challenge the alliance.
In December 2021, American and JetBlue rolled out reciprocal elite benefits and reciprocal award redemptions. As of today we're seeing elite perks improved, including reciprocal extra legroom economy seats, confirmed same day flight changes, and more. Let's go over the details.
American & JetBlue reciprocal elite benefits
While American and JetBlue first rolled out reciprocal codeshares and points earning opportunities as of early 2021, it wasn't until late 2021 that reciprocal elite benefits were rolled out. Now those have been improved even further.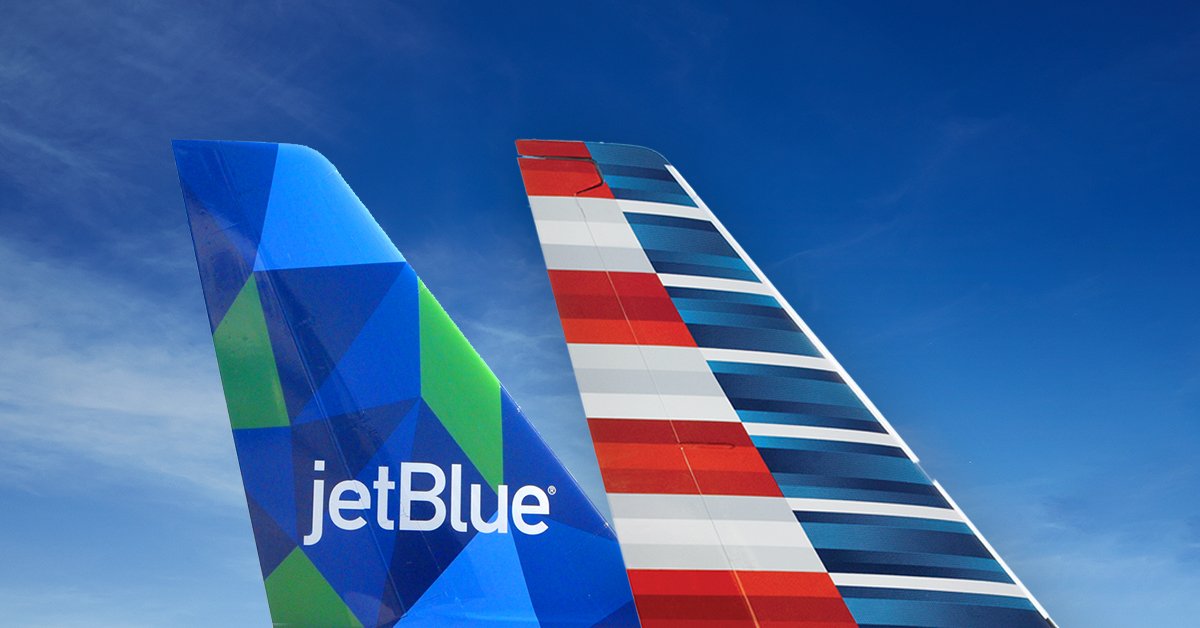 With these latest updates, American AAdvantage elite members, as well as JetBlue TrueBlue Mosaic elite members, receive expanded elite perks when flying with the other airline. This includes:
Priority check-in
Up to two free checked bags, weighing up to 50 pounds each (AAdvantage Gold members get one free checked bag on JetBlue, while all other elite tiers with both airlines receive two free checked bags)
Extra legroom economy seating during check-in, with Mosaic passengers getting Main Cabin Extra on American, and AAdvantage elite members getting Even More Space on JetBlue
Priority baggage handling
Priority security
Priority boarding (with Mosaic members on JetBlue, and with Group 4 on American)
Free same day flight changes (for Mosaic members when flying American, and for Executive Platinum and Platinum Pro members when flying JetBlue)
Admirals Club members can access Admirals Clubs when flying JetBlue (previously you had to be flying a oneworld airline)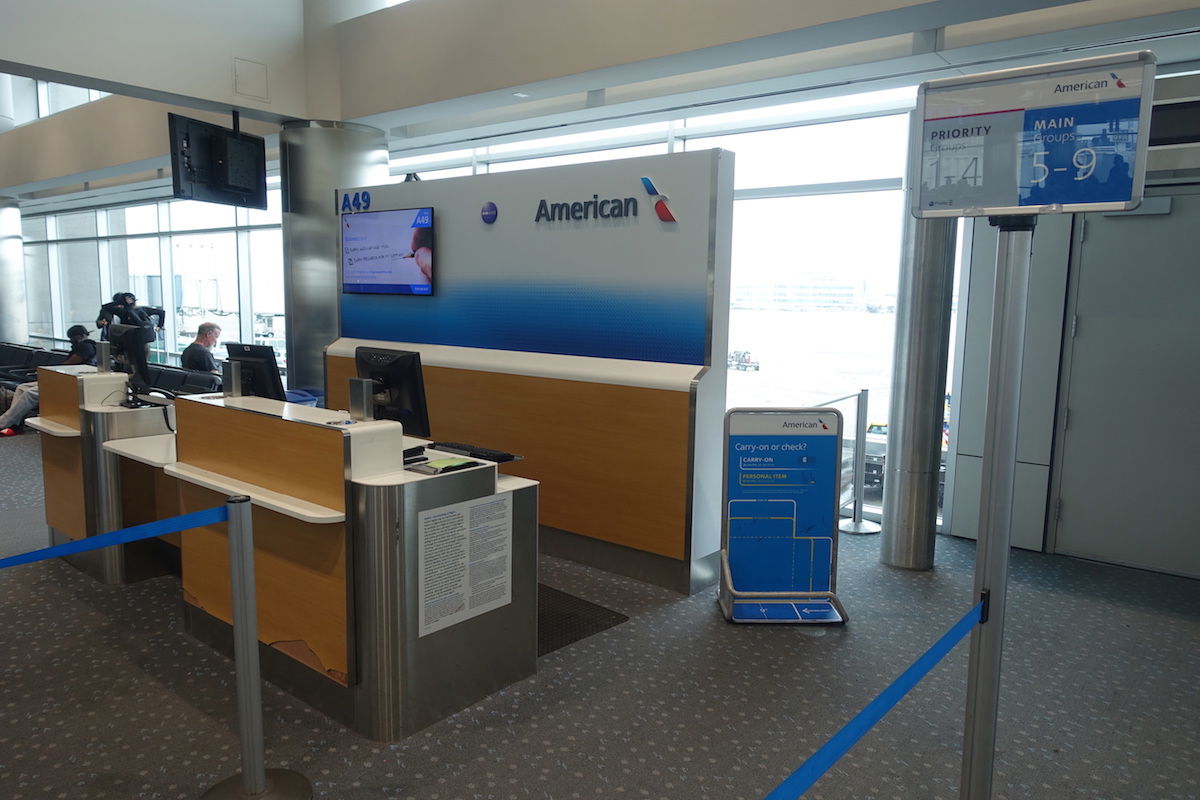 It's fantastic to see these benefits enhanced further, with reciprocal extra legroom economy seating, Admirals Club access for members when flying JetBlue, and with American Platinum Pro members and above getting same day confirmed changes on JetBlue.
At this point the only reciprocal elite perks potentially missing are the following:
JetBlue Mosaic members and American Executive Platinum members receive a free alcoholic drink in economy, so perhaps that could be reciprocal on the other airline as well
While I suppose anything is possible, I highly doubt we'll see reciprocal first class or Mint upgrades; JetBlue doesn't offer Mosaic members Mint upgrades as an elite perk (well, except as a temporary perk for those who overqualify), and I can't imagine American would offer first class upgrades without reciprocity
The one potential upgrade perk I could see would be some systemwide upgrades for Mosaic members; I think this would be offered in a limited capacity, and would be intended to encourage JetBlue Mosaic members to fly American long haul, though there's not much that JetBlue could offer reciprocally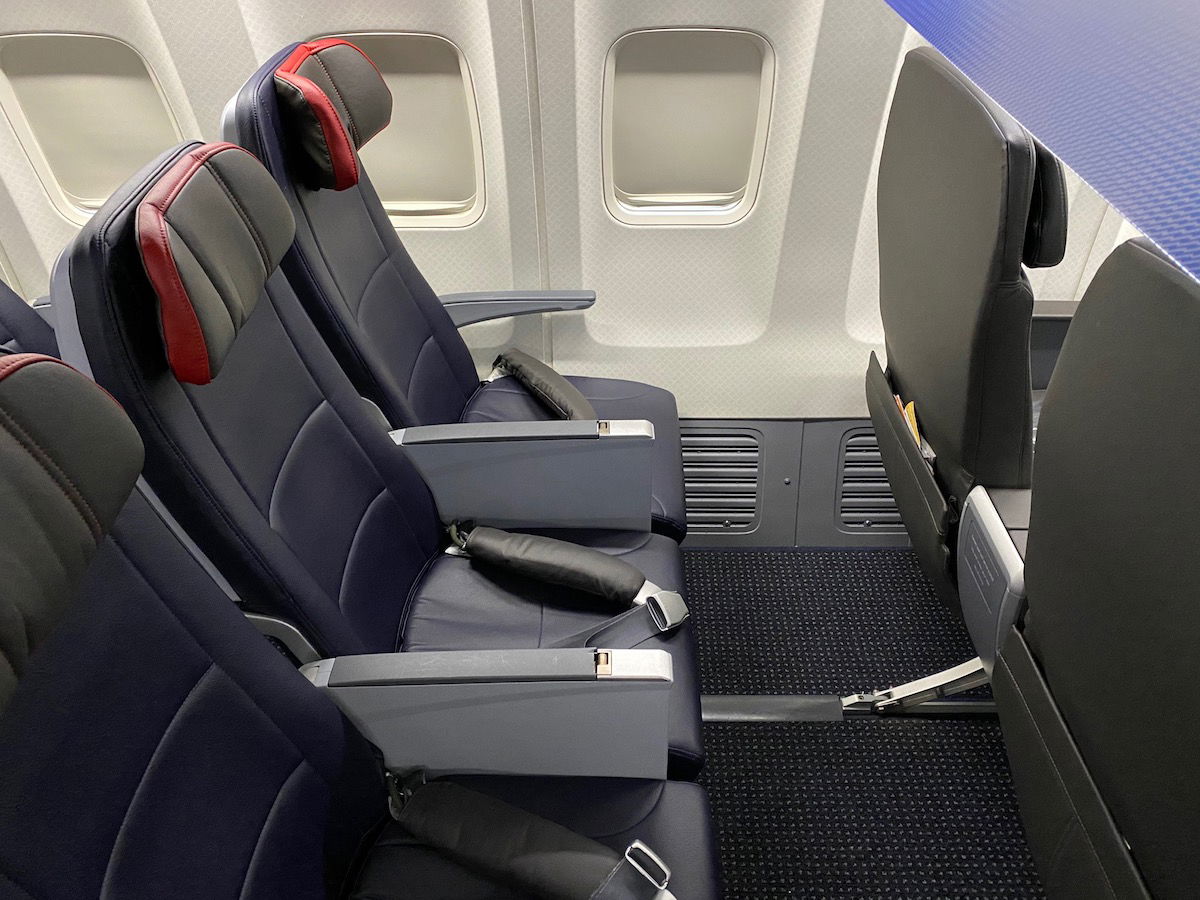 American & JetBlue reciprocal award redemptions
Just to recap, in late 2021 American and JetBlue rolled out reciprocal award redemptions. The execution of this is a bit tricky, given that:
JetBlue TrueBlue is a revenue based award program, where the cost of a ticket when redeeming points directly reflects the cash cost
American AAdvantage publishes an award chart but then has different award levels, so award pricing doesn't directly reflect the cost of a ticket when paying cash
So, what is pricing like? If you want to redeem American AAdvantage miles on JetBlue, award pricing follows American's typical partner award chart (with a major catch), which looks as follows: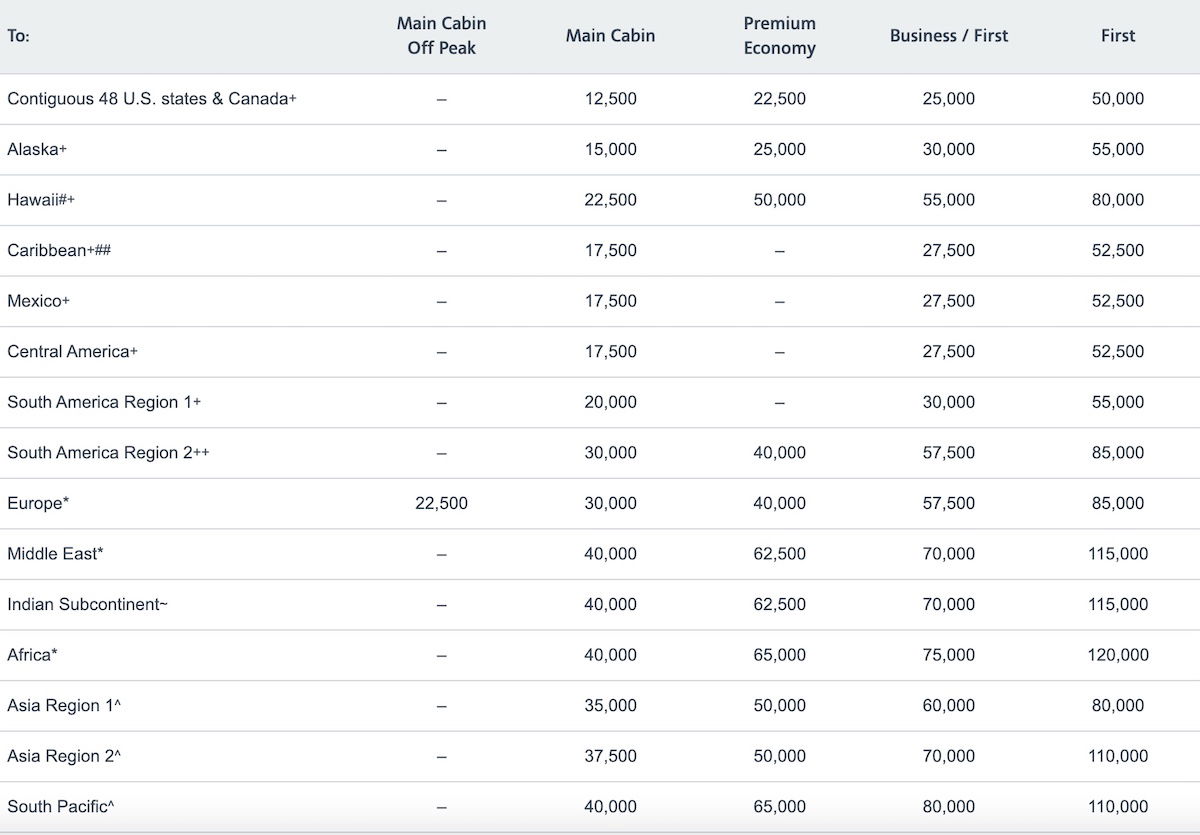 In other words:
A JetBlue economy ticket prices at 12,500 AAdvantage miles one-way within the United States, which is awesome
A JetBlue Mint ticket prices based on the "First" column, rather than the "Business / First" column, meaning that a Mint ticket costs a minimum of 50,000 AAdvantage miles one-way
Not only that, but you have to pay an additional 15,000 AAdvantage miles one-way for many Mint routes, including segments from Boston, New York, Miami, Fort Lauderdale, or Palm Beach, to Los Angeles and San Francisco
JetBlue's transatlantic flights are excluded from this alliance, so it's not possible to redeem AAdvantage miles for them (however, this is a great use of Emirates Skywards miles)
As far as award availability goes, economy awards on JetBlue book into the "P" fare class, while business class awards book into the "I" fare class
So yeah, 65,000 AAdvantage miles for a one-way Mint ticket isn't exactly a great deal. Ultimately I'm happy to see reciprocal mileage redemptions, and in this case I think there's a lot more value in economy than in Mint.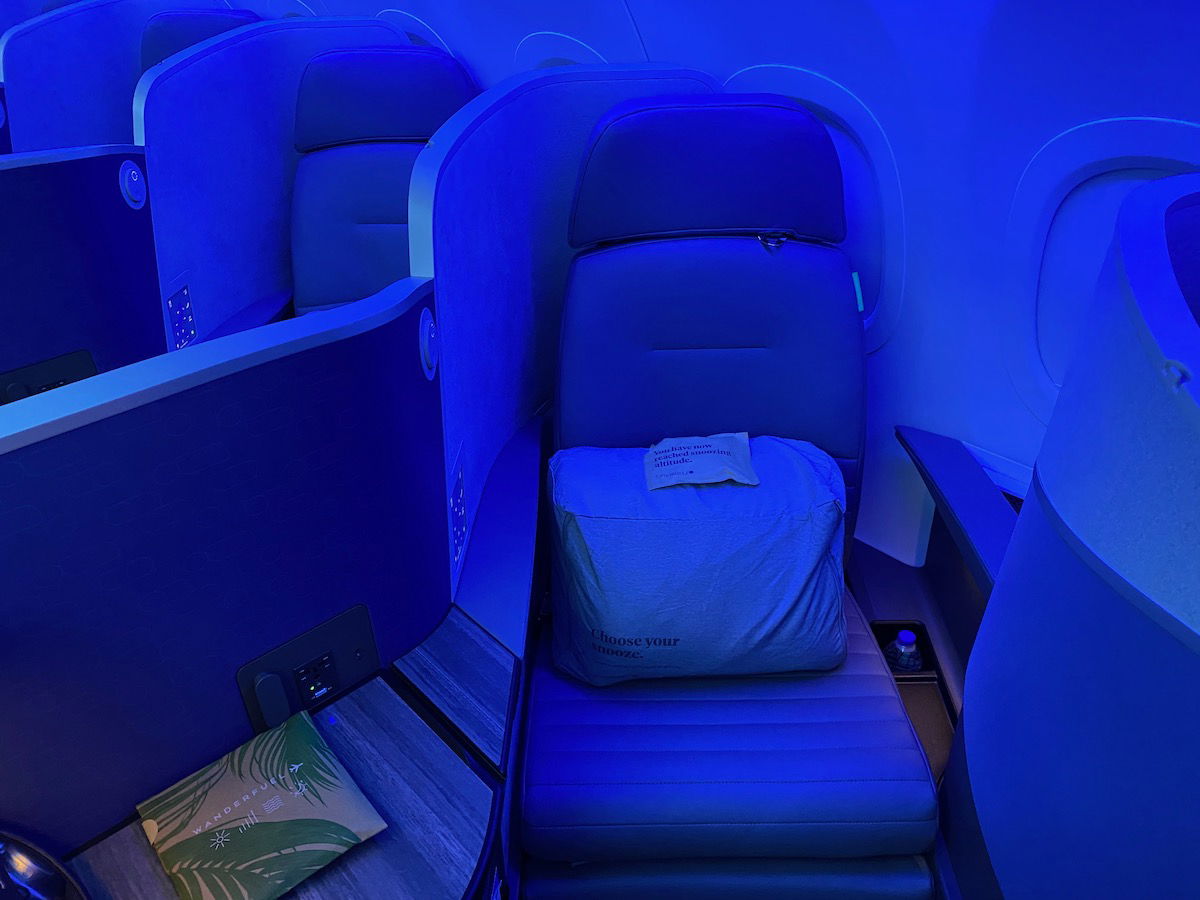 Unfortunately it's still not possible to redeem JetBlue TrueBlue points for travel on American, though I wouldn't expect that to be a great deal anyway.
Bottom line
American AAdvantage and JetBlue TrueBlue have just expanded reciprocal elite perks between the two airlines. We're seeing reciprocity when it comes to check-in, checked bags, security, boarding, extra legroom economy seats, same day confirmed changes, and lounge access. It's fantastic to see this partnership continue to evolve, as this creates near metal neutrality between the two airlines.
What do you make of the expanded reciprocal elite perks between American and JetBlue?