Aman New York, one of the most anticipated luxury hotel openings in the United States, has started accepting reservations. The pricing is just… wow. Despite the cost, the hotel claims to be sold out for the first two months.
Aman Hotel New York City opening soon
Several years back it was announced that uber-luxury hotel group Aman will be opening a property in New York City, in the Crown Building, on 57th and 5th.
Initially Aman New York was supposed to open in 2020, but then the pandemic happened. For a long time the hotel's status was simply listed as "opening soon." Since then, we've seen a series of opening timelines announced, but they were all missed.
The hotel claims that it's opening as of August 2, 2022. However, the hotel is only accepting reservations on its website for stays as of October 2, 2022. I'll discuss that discrepancy in more detail below.
It's good to see that at least one Aman project will eventually be opening, because some of Aman's other projects seem to be stalled. For example, look at Amanvari in Los Cabos, as in 2018 it was reported that the hotel was supposed to open in 2020, while now it's stated that the hotel will open in 2024, even though it has been under construction for years.
What we should expect from Aman New York
Aman New York will feature 83 suites (on floors 7-12), which will be a minimum of 775 square feet (that's huge, especially by New York City standards). Each room will feature a fireplace, which is a cool feature you don't find in many hotels.
The property was designed by architect Jean-Michel Gathy of Denniston, and it's said that the property will pay a "nod to the brand's Asian roots."
In addition to the hotel, Aman New York will feature 22 private residences (on floors 13-25), ranging from one to six bedrooms. Many will even feature outdoor terraces and some will feature private pools (one of which is pictured below). One residence will be a five story penthouse — I'm sure that'll be super affordable. 😉 These will be the first urban Aman branded residences.
Facilities at the hotel will include an Italian restaurant (Arva), a Japanese restaurant (Nama), a wine library, a jazz club, a garden terrace, and a 25,000 square foot spa.
This will be the third Aman property in the US (after Amangiri in Utah and Amangani in Wyoming), and it will only be the second city Aman in the world, after Aman Tokyo.
Below are some pictures Aman has shared of the New York property.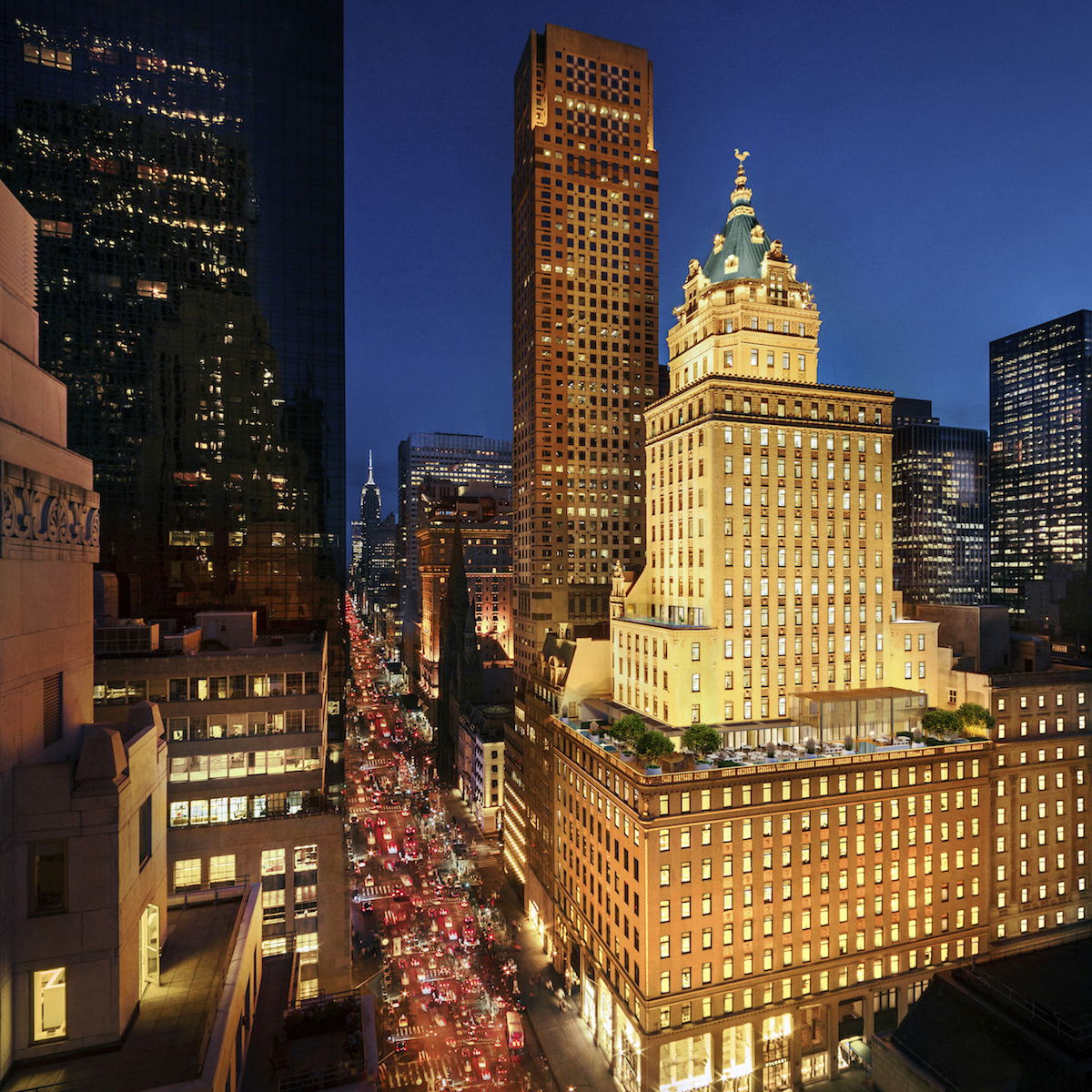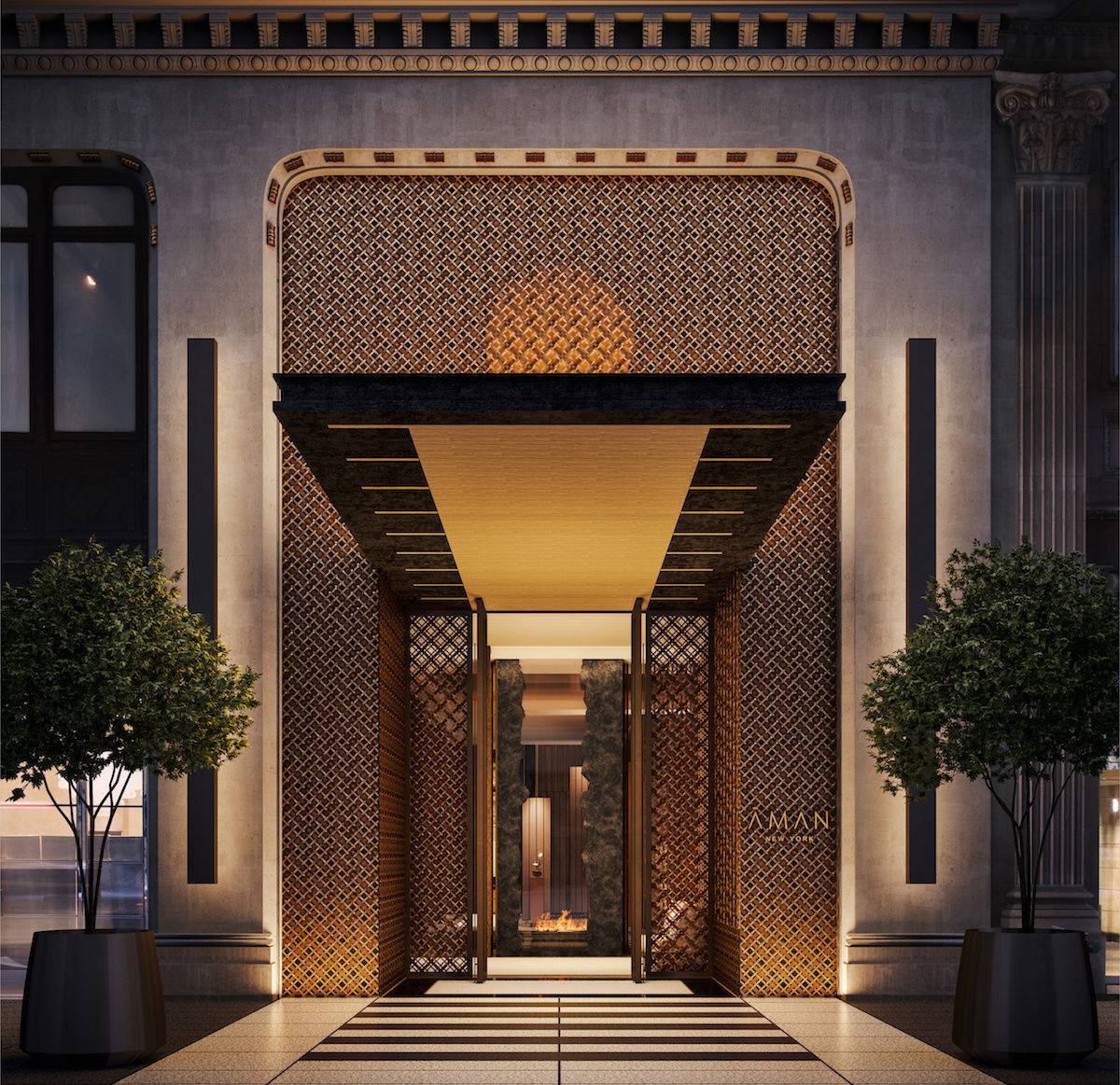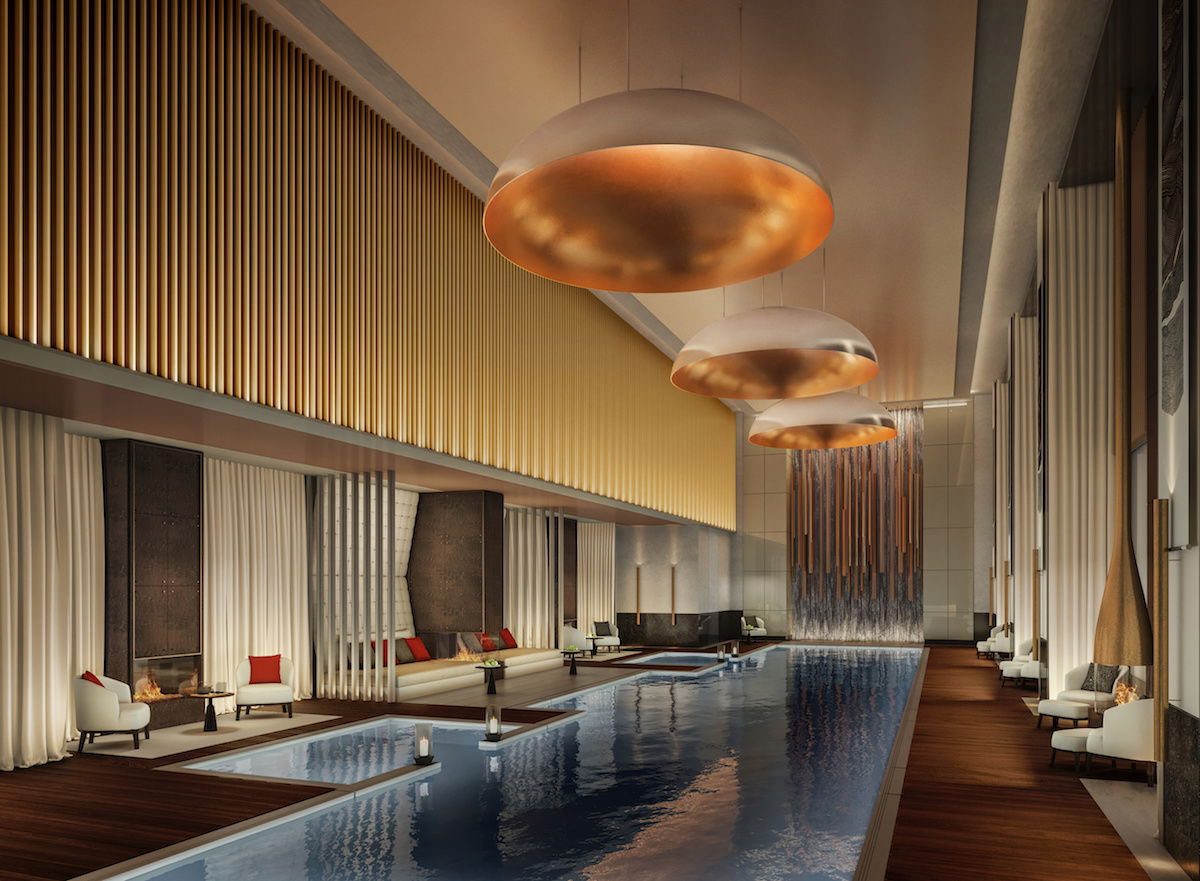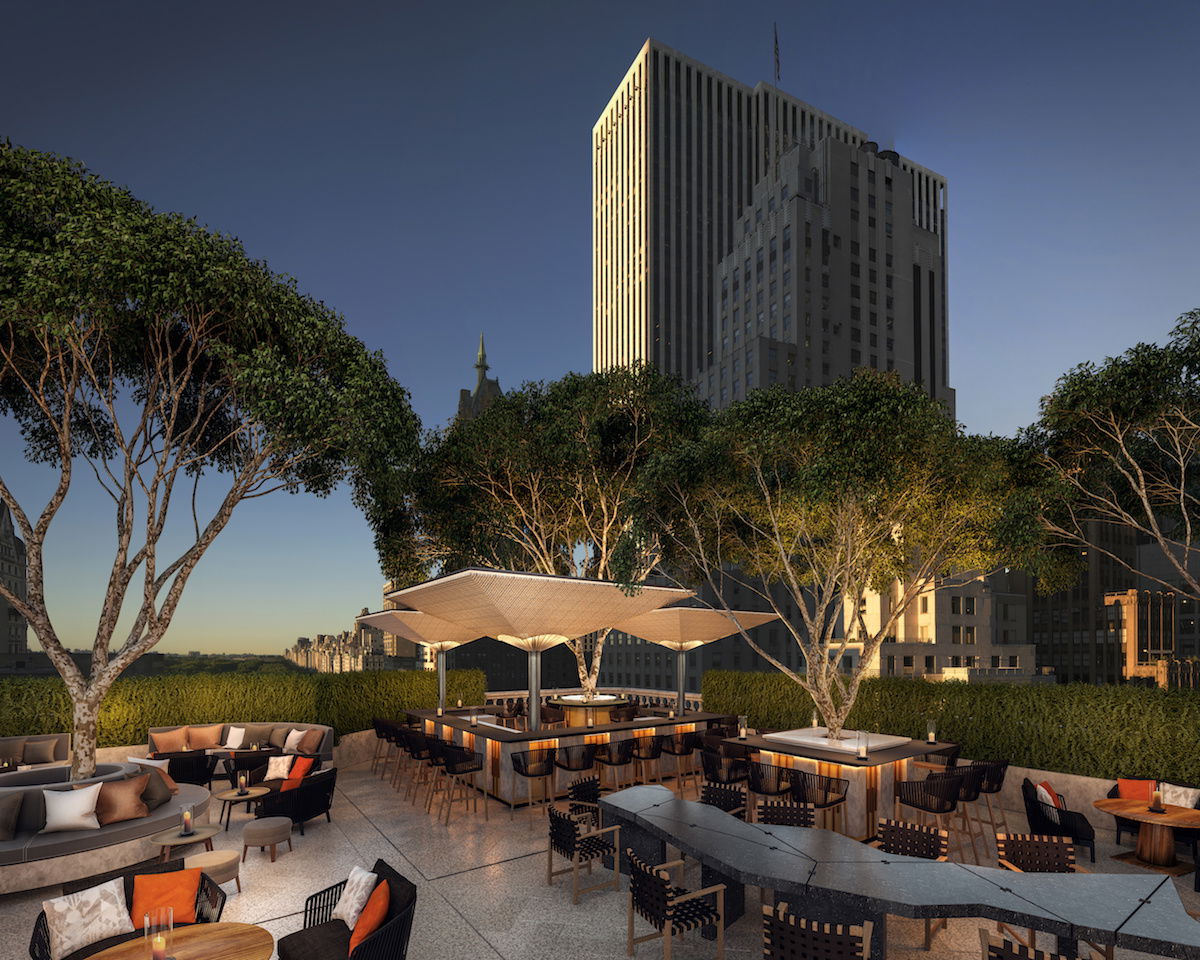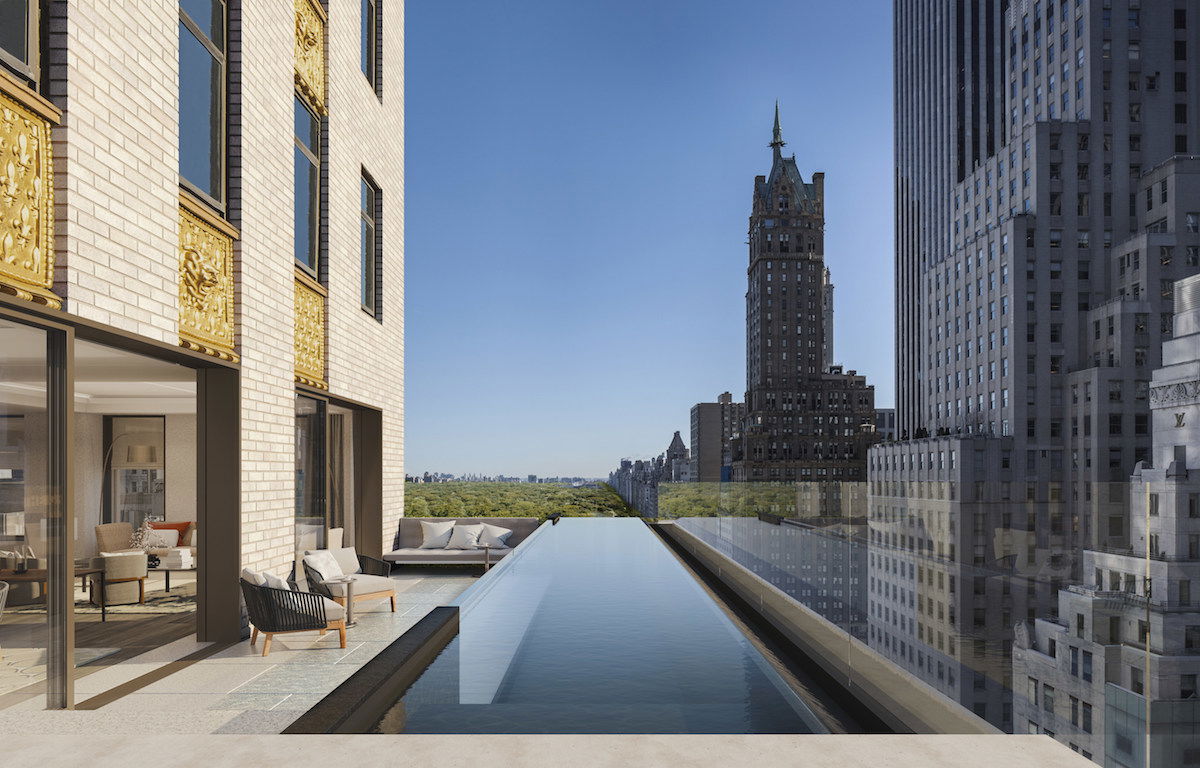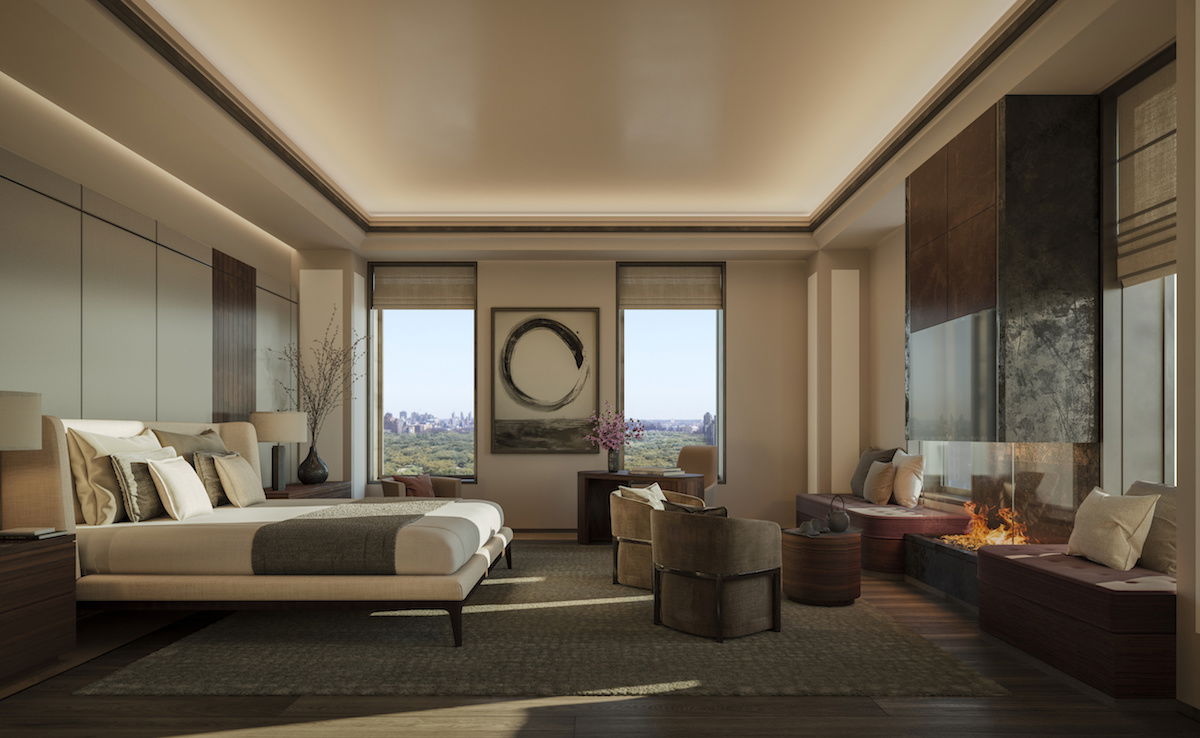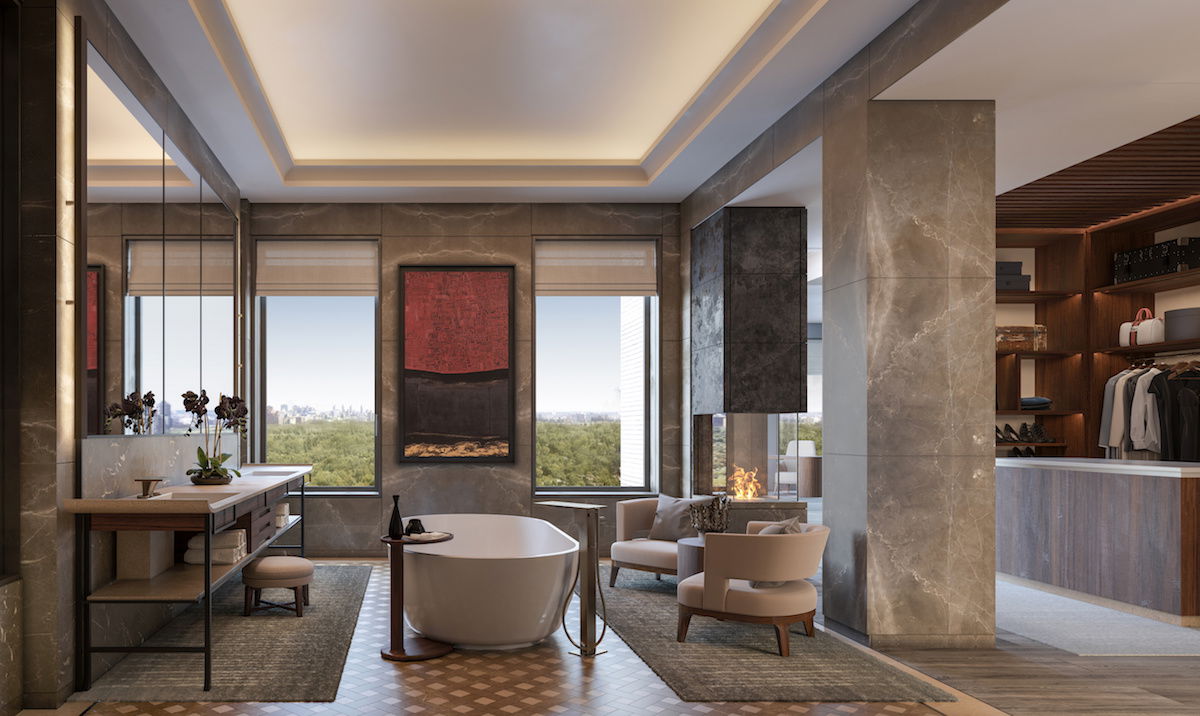 Aman New York's VERY high rates
Prior to reservations opening, I had speculated that rooms would start at around $2,000 per night. That reflects the current state of hotel pricing, that this is a fairly small hotel, and also the size of the rooms at this hotel.
Well, as it turns out, I was way off. Rates for base rooms start at $3,200 to $4,600 per night, depending on the time of year (with most of the year having base room pricing of over $4,000).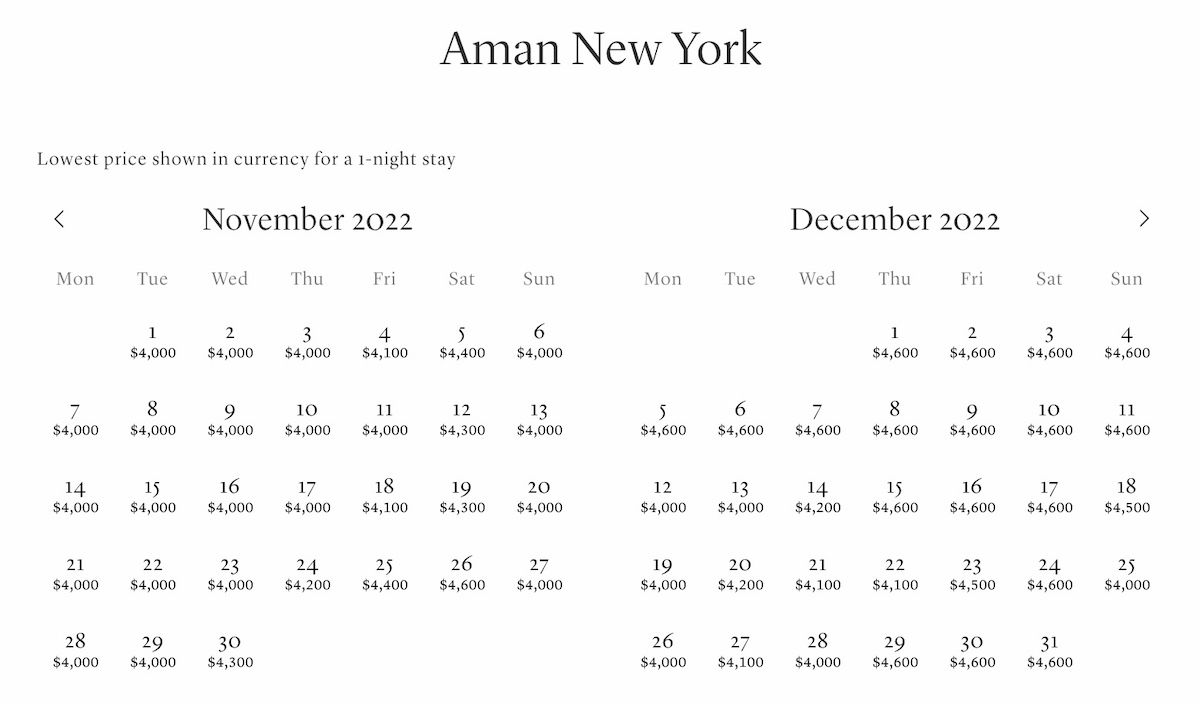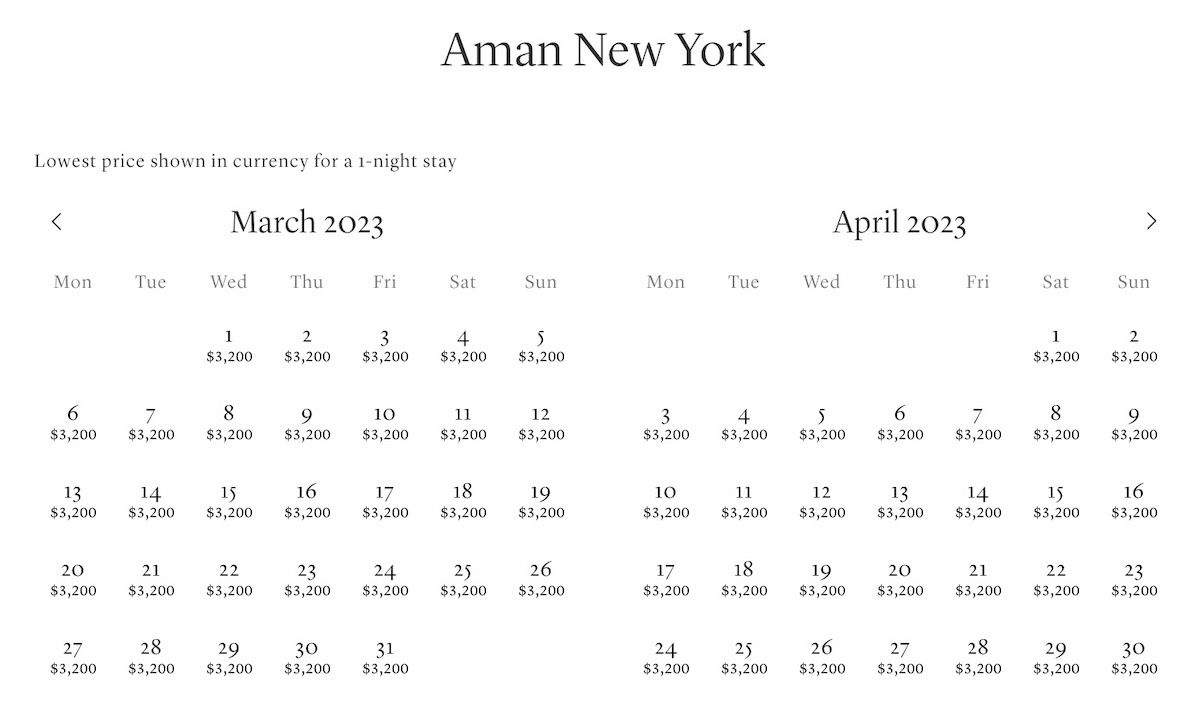 $4,000+ per night easily makes this the world's most expensive city hotel… by a long shot. I just don't think Aman will be able to sustain these rates. While the hotel will probably be physically nice, there are limits to how differentiated the experience can otherwise be, given the service culture and labor market in New York — this isn't Bali.
I almost feel like Aman is taking the approach of "let's create intrigue by pricing it ridiculously high, and skim the market, even if we don't sell out." The problem is that when you charge the highest rate in the world for a city hotel, people also expect a flawless experience.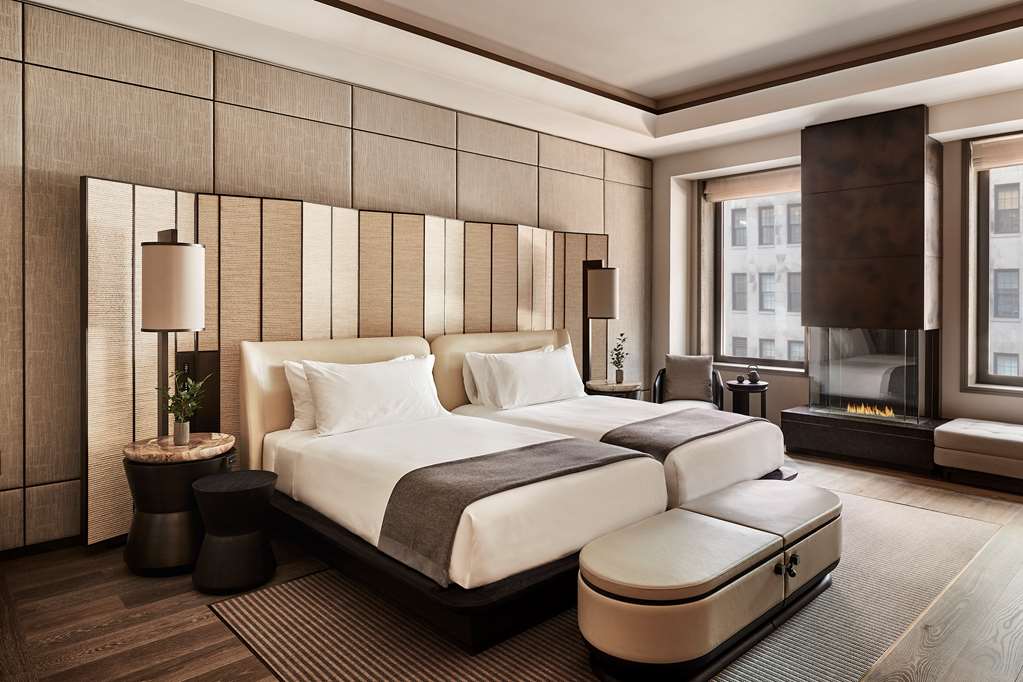 Aman New York claims to be sold out for first two months
Aman New York had several opening delays. So when the hotel stated it was opening as of August 2 but only started accepting reservations for stays as of October 2, I was curious what was going on. The hotel's reservations system claims that the hotel is totally sold out for the first two months:
"Owing to exceptionally high demand, Aman New York's Suites are now fully booked from the hotel's opening date, 2 August 2022, through to early October."
I asked an Aman spokesperson to clarify this. There's no doubt a lot of interest in the hotel, but I'm skeptical of the hotel being sold out for two months solid at this pricing. Here's the clarification I received:
"We had a waitlist of loyal guests who were keen to book in as soon as possible, so our teams have been working on these requests, in addition to reservations being made via the booking engine. As Aman New York welcomes its first guests, selected suites will be available online, with further inventory unveiled on an ongoing basis. We have had an overwhelmingly positive response from clients and trade partners around our opening and the demand has been really encouraging."
Hmmm…
So there are 83 rooms, and let's say the average person stays for three nights. To be sold out for a 60 day period, that would translate to 1,660 bookings. I would have to imagine there's a little more to this story, or that the hotel is operating at only a very small percentage of capacity.
Furthermore, I looked up availability within two hours of the hotel starting to accept bookings, when no other media outlet had covered the hotel's opening yet. So I'd be surprised if any significant number of people made reservations via the booking engine for the first two months.
I'm curious to see how this progresses.
This looks spectacular, but…
I've said it before, and I'll say it again. Aman New York looks beautiful, but to me city hotels will never be the essence of Aman. I'm curious to see to what extent Aman New York can deliver on the Aman experience.
The only other city Aman property is in Tokyo, and suffice it to say that service standards in general are different in Tokyo than New York (and Aman Tokyo also never tried to charge $4,000+ per night).
Aman used to open properties in unique locations where no other hotel brands would ever dare. That has changed, as the brand has essentially sold out, with upcoming properties in Bangkok, Los Cabos, Miami, and Niseko. The only unique properties in the pipeline are in… Saudi Arabia.
Aman used to be my single favorite luxury hotel brand, but the brand has fallen so much since Adrian Zecha, the brand's founder, sold it.
Bottom line
Aman New York has finally started accepting reservations. The hotel is allegedly opening on August 2, but claims to be sold out for the first two months, before even publicly opening reservations. Reservations are currently being accepted for stays as of October 2. While I was expecting pricing to be high, pricing is even wilder than I could have imagined, and base rooms generally start at $4,000+ per night.
I'm curious for how long Aman New York can sustain these rates. This is all just very strange to me.
What do you make of the opening of Aman New York, and the rates being charged?