When it comes to mainstream points hotels, I love Park Hyatt and St. Regis. Who doesn't?
But if I had to name my single favorite hotel "chain," it would have to be Aman. They have around 30 properties in 20 countries, and over the years I've been lucky enough to stay at a fair number of them for special occasions. They've been incredible across the board. While I don't understand how people can pay $900+ per night for a Ritz-Carlton "resort factory," I think Amans can be worth every penny, if you're in a position to spend that kind of money on a hotel stay when splurging.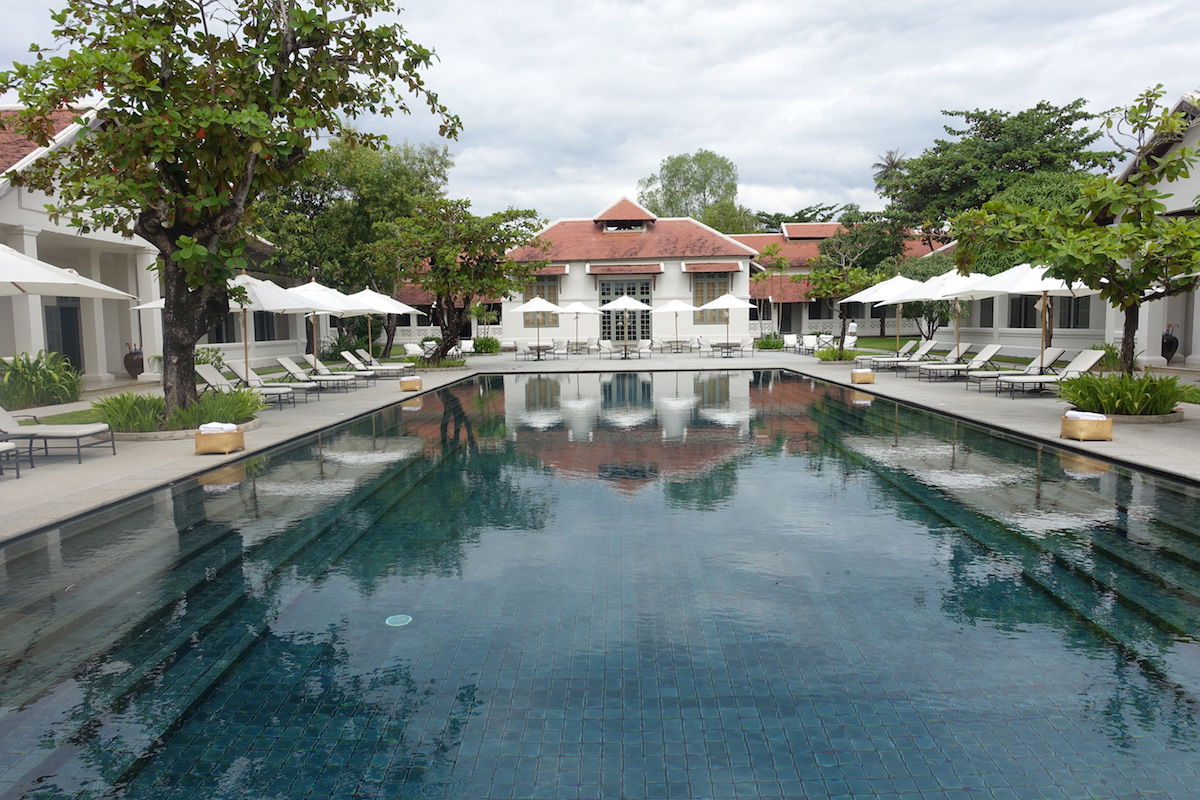 Amantaka in Luang Prabang, Laos
When I think of Aman hotels, the following things are what immediately comes to mind:
The properties are small, typically with somewhere around 10-40 rooms
The service is out-of-this-world, where needs are actually anticipated; expect to never be asked your room number when you're on property, or to sign for anything
While there are some exceptions, most of their best properties are remote, so expect to fly somewhere on a small plane or drive two hours down a dirt road to get to an Aman
They give you access insider experiences you don't get anywhere else; while a lot of places say that, at Amans it's a real thing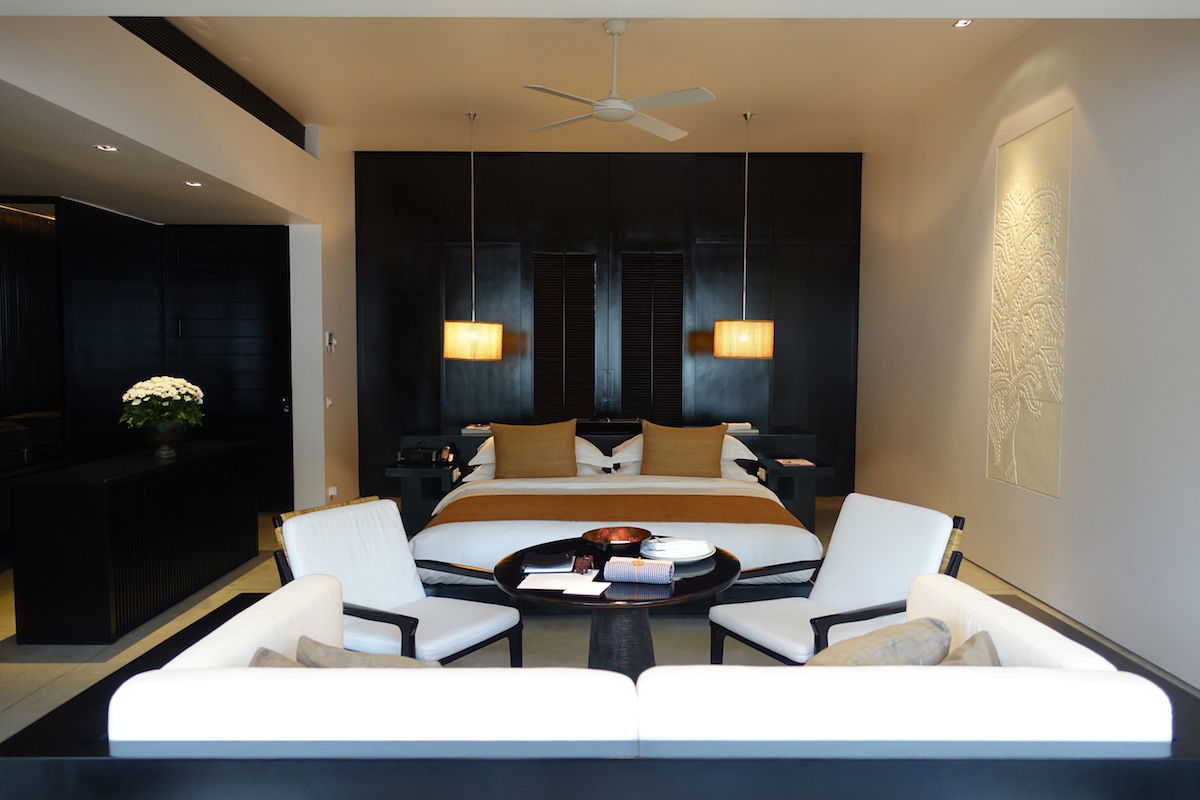 Amansara in Siem Reap, Cambodia
So that's why I was a bit surprised to see that Aman's newsletter hints at their latest destination, which sees them expanding to "a new island." Here it is:
So it looks like Aman is opening a hotel in New York City. I had heard these rumors before, though never looked into it. Based on doing some Googling, it looks like this has been under development for some time. The Crown Building, located at 57th & 5th, will be turned into luxury condos and an Aman hotel. The hotel is expected to have 79 rooms, will be in the building's fourth through ninth floor, and will include a pool, spa, gym, etc.
This will be Aman's third property in the US, after Amangiri in Utah and Amangani in Wyoming.
I'm the biggest Aman advocate and lover out there, though I have to say that this is one project I'm a bit skeptical of:
The hotel will have 79 rooms, which makes it one of the biggest Aman properties, so I wonder how personalized service can really be
Aman's largest footprint is in Asia, and obviously most of Asia has a much more service-driven culture than the US does; will they be able to uphold anywhere close to the standard level of service in a NYC hotel?
Since the hotel will be on the fourth through ninth floor, I suspect it won't have much in the way of views
Amans are about unique experiences, so what kind of "special access" to things will they be able to arrange in the city?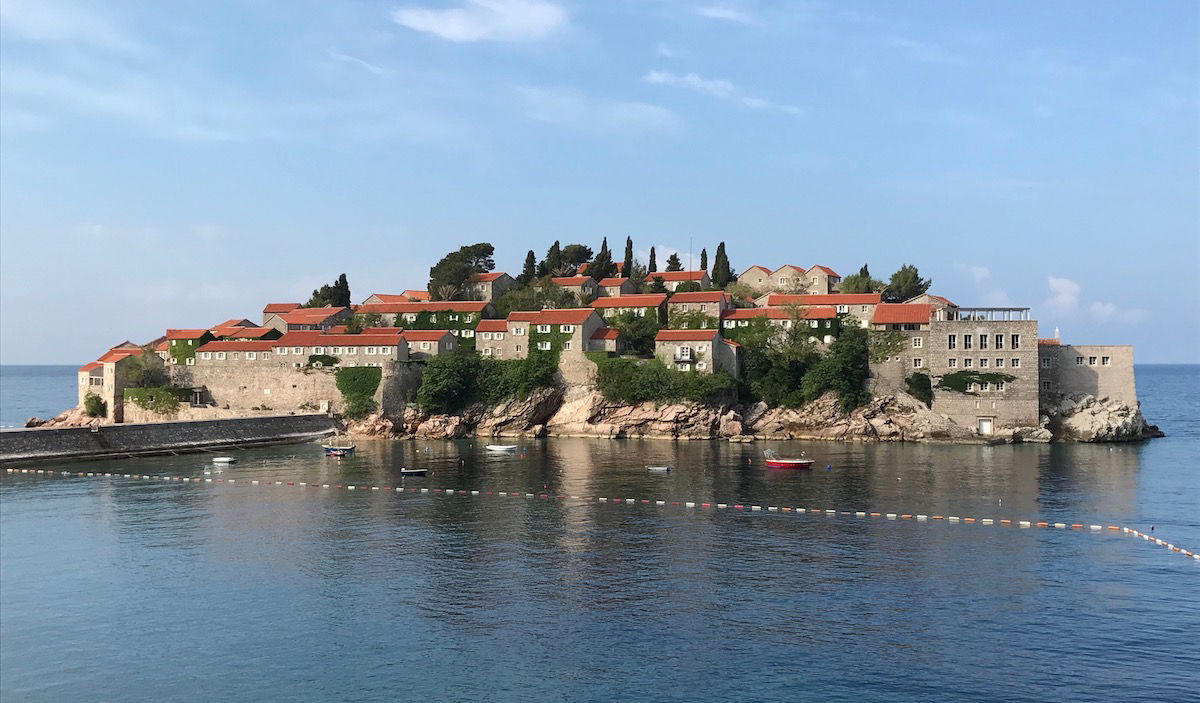 Aman Sveti Stefan in Montenegro
This is a project I'm fascinated by. This isn't Aman's first city hotel — for example, they have one in Tokyo as well, which I've heard is phenomenal. However, I feel like that's easy enough to do, given the service culture in Japan.
To Amanjunkies (and others), what do you make of Aman expanding to New York City? Do you think they'll be able to make it as special as their other hotels, or are they just setting themselves up to disappoint?