Aman Resorts are among my favorite in the world. They have properties in a lot of incredible destinations, with a big focus on nature. While I don't follow the brand as blindly as I used to, I still think they offer some fantastic hotels.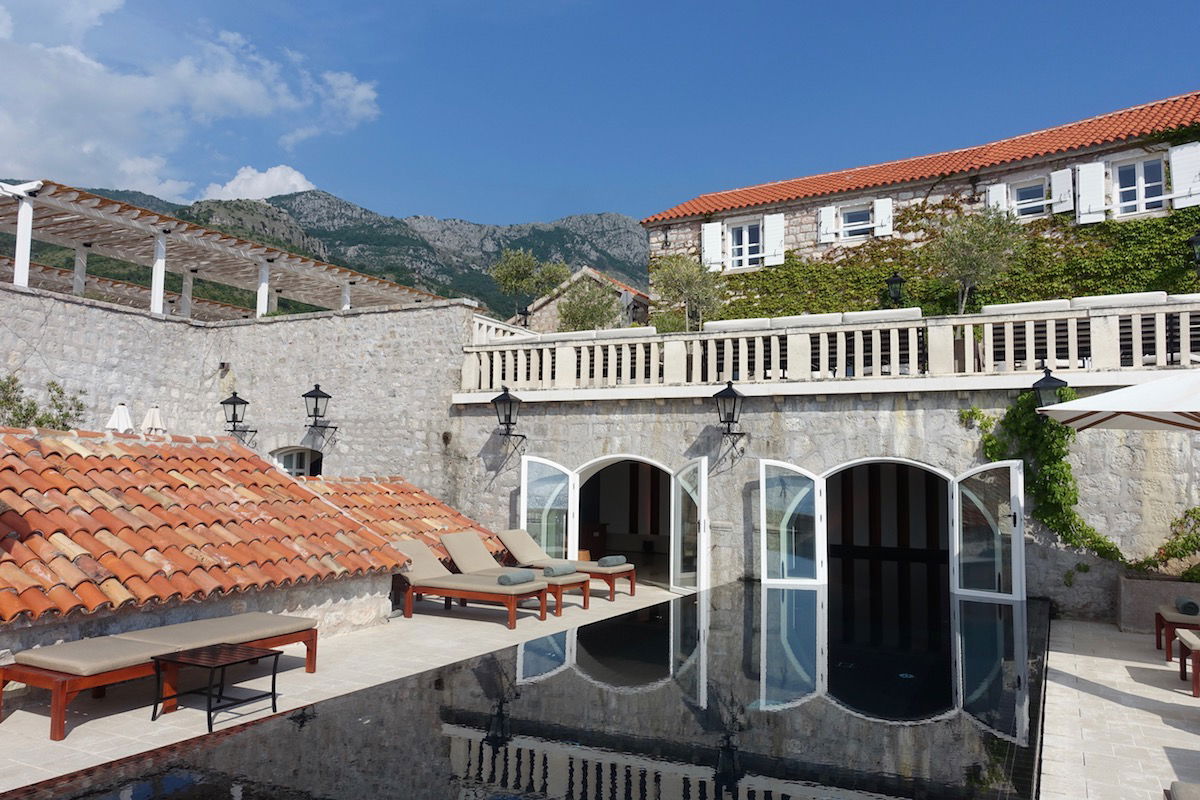 Aman Sveti Stefan in Montenegro
Currently Aman has 35 resorts, with the recent opening of Aman Kyoto. They have several more properties in the pipeline, including Aman New York opening in 2020, Amanvari in Mexico opening in 2021, Aman Bangkok opening in 2022, and Aman opening three properties in Saudi Arabia in 2023.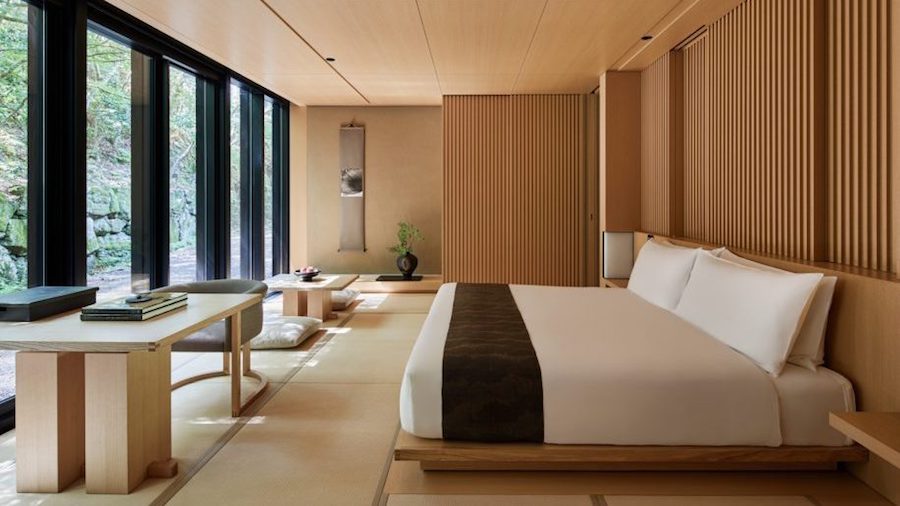 Room at the new Aman Kyoto
Well, the latest Aman location has just been announced.
Aman Miami Opening In 2023
The Miami Herald reports that Aman is developing a hotel and residences in Miami expected to open in 2023. This will be a two building project on the former site of the Versailles Hotel, at 3425 Collins Avenue in Miami Beach.
This project completes the Faena District, which started in 2015 and stretches along Collins Avenue from 32nd to 36th streets. Existing developments here include the Faena Hotel, Faena Forum, and Faena House condos.
Details as of now are limited, and we don't know how many rooms and residences the new hotel will have.
This will be Aman's fourth property in the US, after Amangiri (in Utah), Amangani (in Jackson Hole, Wyoming), and Aman New York (opening next year).
Vladislav Doronin, President and CEO of Aman, said the following about the project:
"Many Amanjunkies have asked me to build another Aman in the U.S., particularly in Miami and Los Angeles. Miami has a vibrant and lively culture, a growing arts scene, good restaurants and fantastic weather. It takes the same amount of time to fly to Miami as it does to drive to the Hamptons from New York City. I've been looking for a location in Miami for some time. This part of Miami Beach is the best fit for an Aman hotel and Aman-branded residences.

The demand for the Aman New York residences we have received on the project has given us further confidence, and Miami is a natural fit for an urban Aman destination. Many Aman guests and Aman residence-owners tell us Miami is a location they want to spend more time and have expressed interest in seeking an Aman-branded home here. We see a growing appetite for luxury residences with many people relocating to Miami from other U.S. cities as well as globally."
My Take On Aman's Expansion
I'm always excited about new Aman properties, though I do have to say that the properties they have in the pipeline disappoint me.
A lot of people say that Aman isn't what it used to be since it was sold to a Russian investment group in 2014. Increasingly I'm feeling that way too.
What has historically made Aman so special is that they've had resorts in incredibly secluded places you otherwise probably wouldn't visit. The creativity and risk that went into some of their locations was really impressive.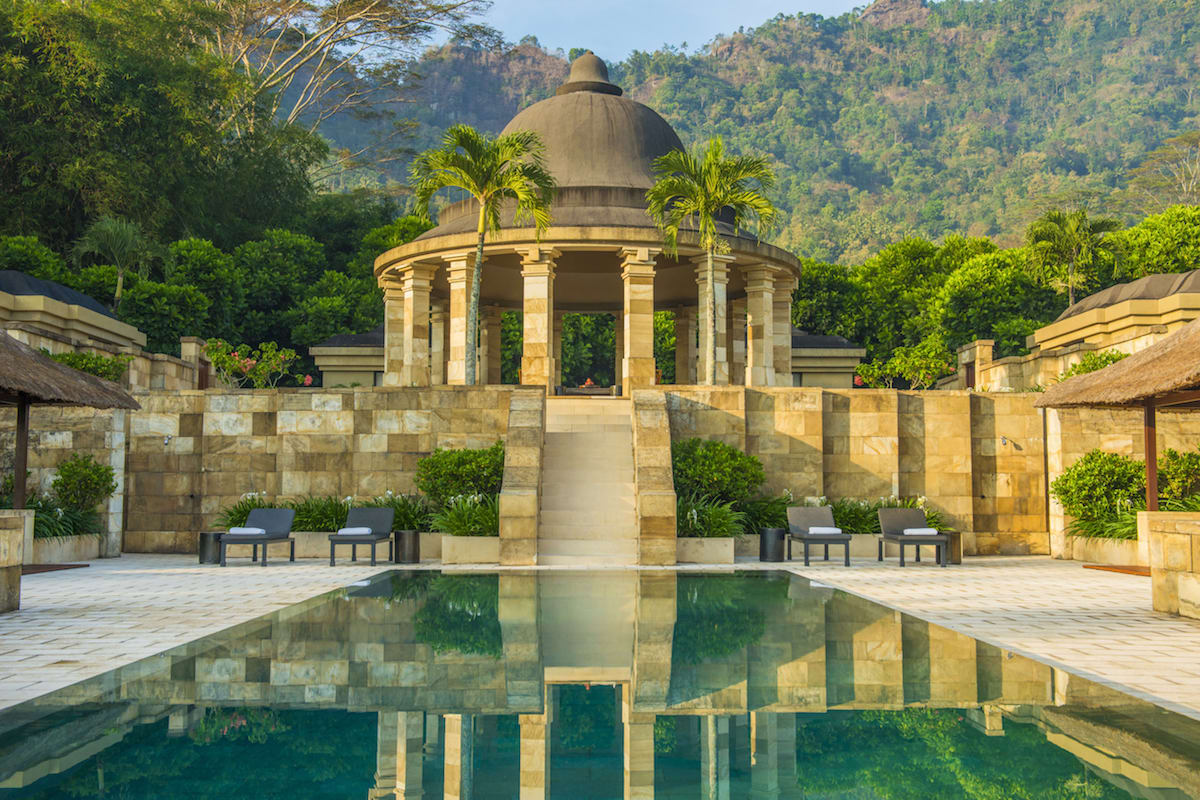 Amanjiwo in Java, Indonesia
But look at their growth nowadays. They just opened a hotel in Kyoto, and they now have properties in the pipeline in New York, Cabo, Bangkok, and Miami.
Is this EDITION or Aman?
Their only unique properties under construction are in Saudi Arabia, and that's another extreme…
At this point it seems like Aman is just cashing in on their name, and I guess I can't blame them? I imagine building Aman-branded residences in expensive markets is extremely lucrative, so good for them I guess.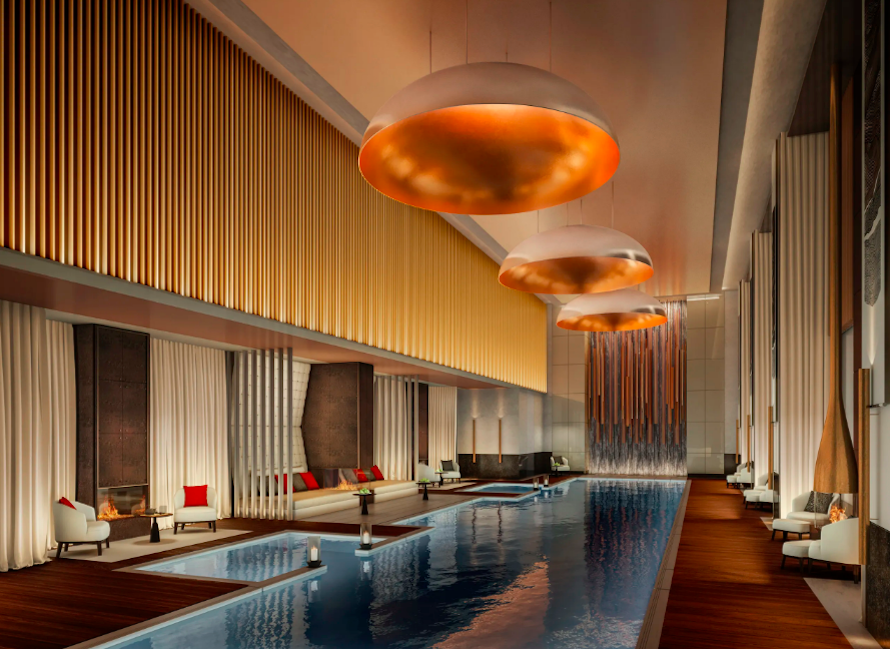 Rendering of the upcoming Aman New York
Bottom Line
In a way I'm excited to see an Aman in my home city, though at this point Aman just seems to be opening properties in hotspots, rather than in unique destinations (with the exception of Saudi Arabia). They're a for-profit business and I guess I can't blame them, because this is probably easy money for them.
But still, it leaves me kind of sad to think that the only "unique" Aman in the pipeline is in Saudi Arabia…