As someone who cares a lot about coffee, I'm excited to see Alaska Airlines' announcement today.
Alaska & Stumptown introduce custom coffee blend
Alaska Airlines has announced a new partnership with Stumptown Coffee Roasters. The new coffee will be debut this fall, and is expected to be available on all flights by December 1, 2023.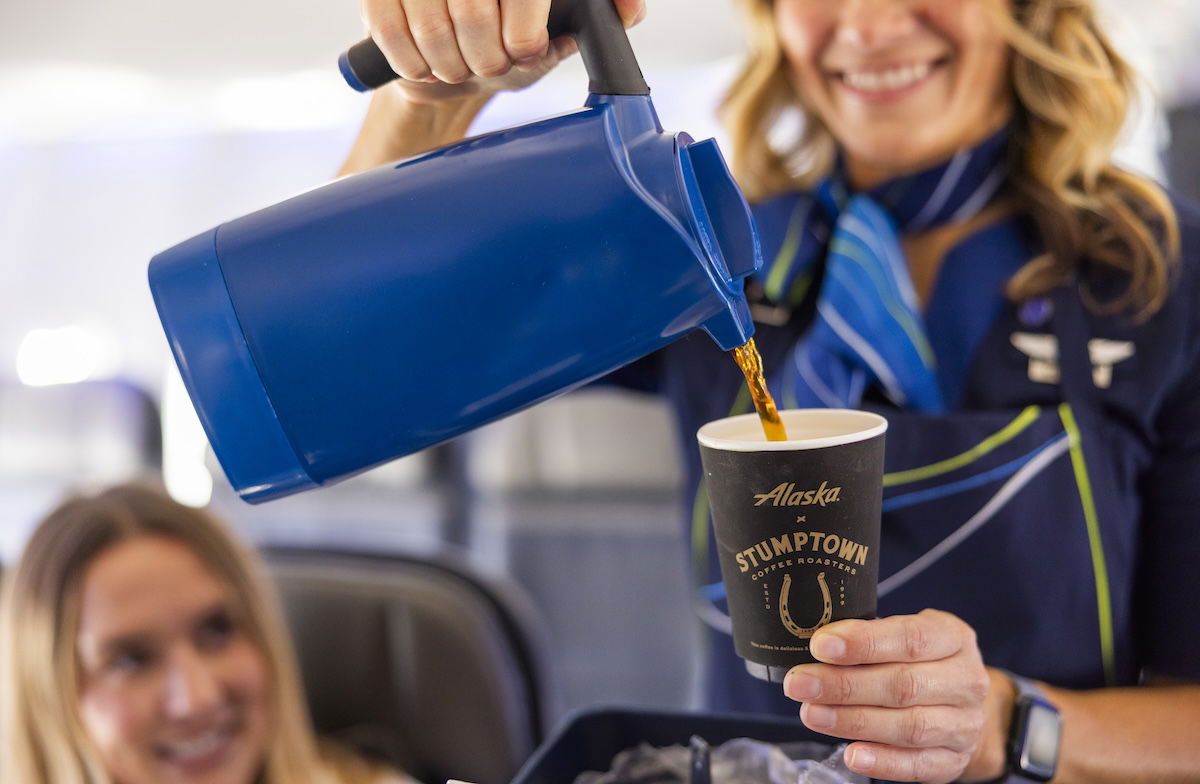 What's particularly cool about this partnership is that it includes a custom blend of coffee, specially crafted to be enjoyed at 30,000 feet, where tastebuds react differently than on the ground.
The airline claims that it took months of development and in-flight testing to create this blend, which has "resulted in a perfect cup of coffee unlike anything else being serves in the skies." Alaska also states that this offers a "well-balanced, complex flavor profile that delivers a remarkably smooth and enjoyable cup."
A fair bit of effort went into this, as more than 200 pots of coffee were brewed for the development of this project. The airline and coffee roaster tested over 20 variables, including changes in grind, dose, filter paper, and filter-pack dimensions, to make sure the inflight experience would impress guests. They even taste-tested the coffee with Alaska's inflight milk and Biscoff cookies to ensure both paired well with the coffee.
In addition to the new coffee being served onboard, you can expect Stumptown to be served in Alaska Lounges in both New York (JFK) and Portland (PDX). Stumptown's Holler Mountain blend will be the brewed coffee option, and you can expect the Hair Bender blend in espresso beverages, and the Trapper Creek blend as a decaf option.
Here's how Alaska Airlines CEO Ben Minicucci describes this new coffee blend:
Having flown millions of miles fueled by countless cups of coffee, Stumptown stands out as first class. Like travel, coffee has a remarkable way of bringing people together. I can't wait for our guests and employees to enjoy a cup of Stumptown when they fly with us."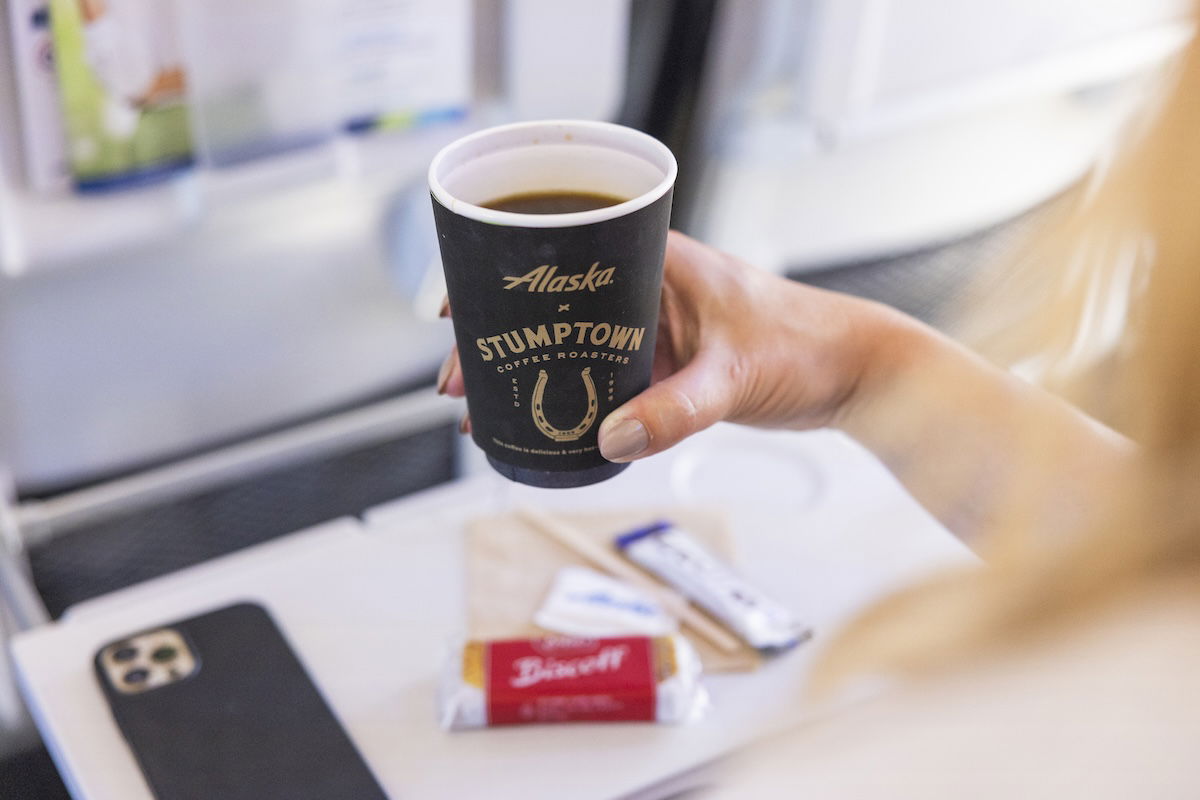 Alaska Airlines and Starbucks are breaking up
Perhaps the even bigger news here is that Alaska Airlines has historically served Starbucks, so Stumptown is replacing Starbucks. Admittedly both are companies based in the Pacific Northwest — Starbucks is based in Seattle, while Stumptown is based in Portland.
I'd sure be fascinated to know what went on in the background here. Did Alaska break up with Starbucks? Did Starbucks break up with Alaska? Did Stumptown offer Alaska some incredible deal?
While I appreciate Starbucks for consistency, I can't say I'm a huge fan of the brand's brewed coffee, so I'm happy to see the switch to Stumptown.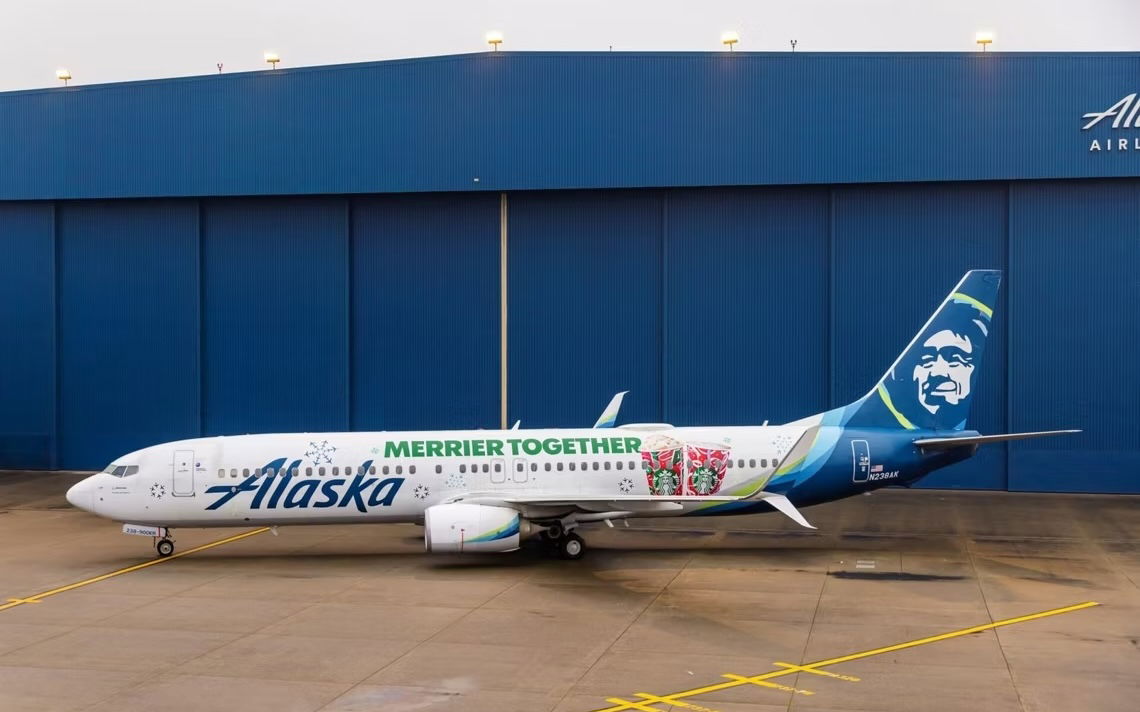 I really appreciate Alaska Airlines' coffee effort
It's worth acknowledging that airplane coffee is kind of gross, and it will never be as good as coffee on the ground. Water from airplane tanks isn't necessarily the cleanest, and on top of that, the equipment used may not be cleaned thoroughly and consistently.
That's why I appreciate when airlines put effort into offering good alternatives, ranging from espresso-based drinks (which aren't as dependent on water tanks) to cold brew (which is pre-bottled). That being said, not all brewed airplane coffee is created equal. For example, I think that JetBlue's Dunkin' coffee is a bit better than what you'll find on American.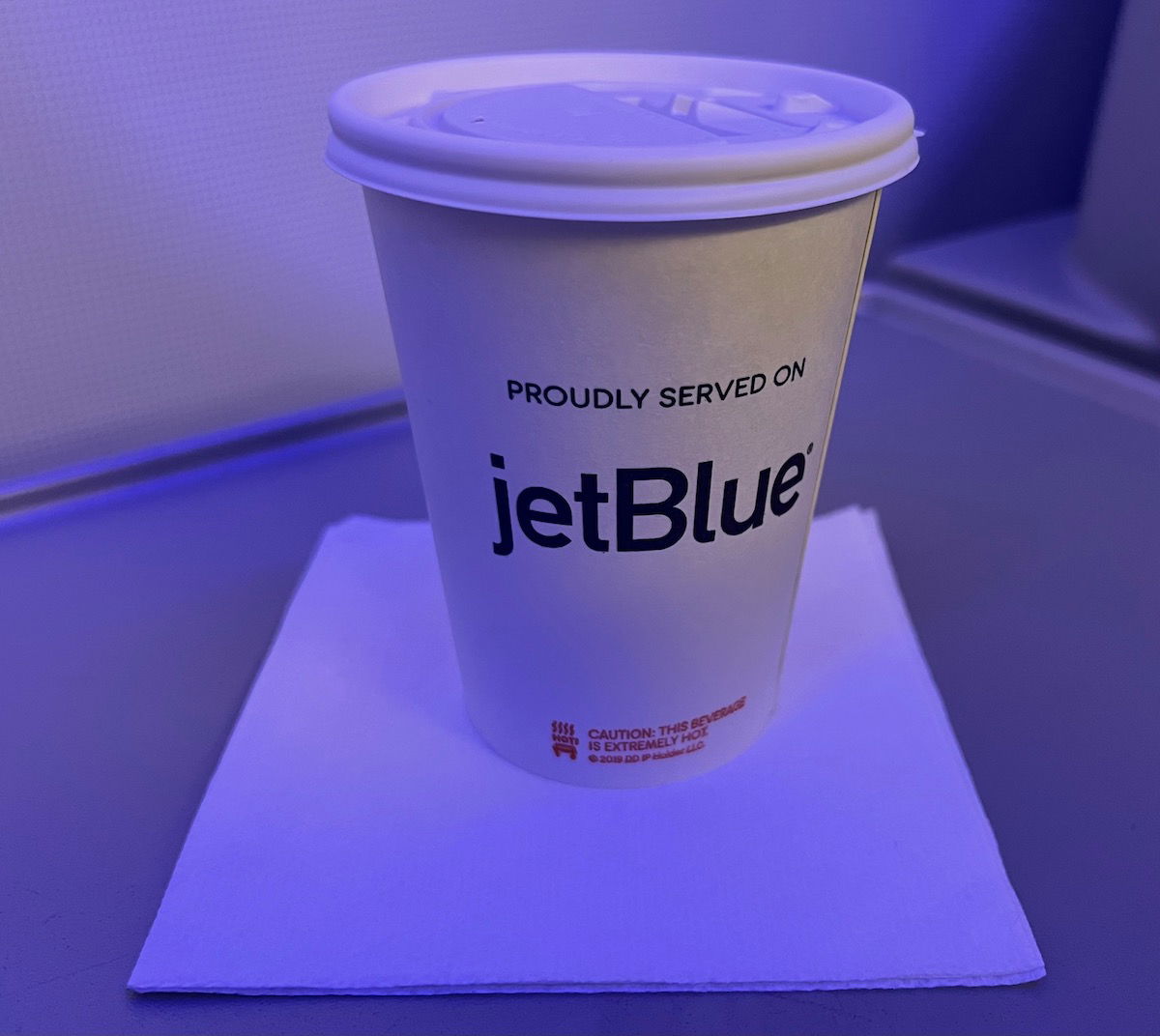 All that being said, I love what Alaska Airlines is going for here. Not only is the airline highlighting a local brand that is known for offering great quality coffee, but the companies have even created a special blend that takes into account the impact that the altitude has on tastebuds.
I can't wait to give this Stumptown coffee a try!
Bottom line
Alaska Airlines is partnering with Stumptown Coffee Roasters on inflight coffee. The airline is introducing a custom blend designed specifically to be enjoyed at altitude, given how flying can impact your tastebuds. This is awesome, and it's as excited as one can get aboard airplane brewed coffee.
What do you make of Alaska Airlines' new Stumptown blend?