This isn't your typical rough landing, as first flagged by @xJonNYC.
Alaska 737 landing gear punctures wing at Santa Ana Airport
This incident happened on Sunday, August 20, 2023, and involves Alaska Airlines flight AS1288, from Seattle (SEA) to Santa Ana (SNA). The flight was operated by a nearly 15-year-old Boeing 737-800 with the registration code N516AS.
The 2hr39min flight was routine, until it came time to land at John Wayne Airport. There were heavy winds and storms in Southern California yesterday, making for challenging conditions landing at the airport. It's also worth keeping in mind that Santa Ana Airport has one of the shorter runways used by commercial jets, as it's just 5,700 feet long.
Anyway, at around 11:15PM local time yesterday, the aircraft landed so hard that the left landing gear punctured the wing of the aircraft. Eventually the left side gear collapsed quite a bit, leading to the left engine dragging on the ground.
Fortunately no one was injured. However, the aircraft could no longer move once it was on the taxiway, so passengers had to be deplaned by stairs, and then taken to the terminal by bus. Below are some photos of the damage.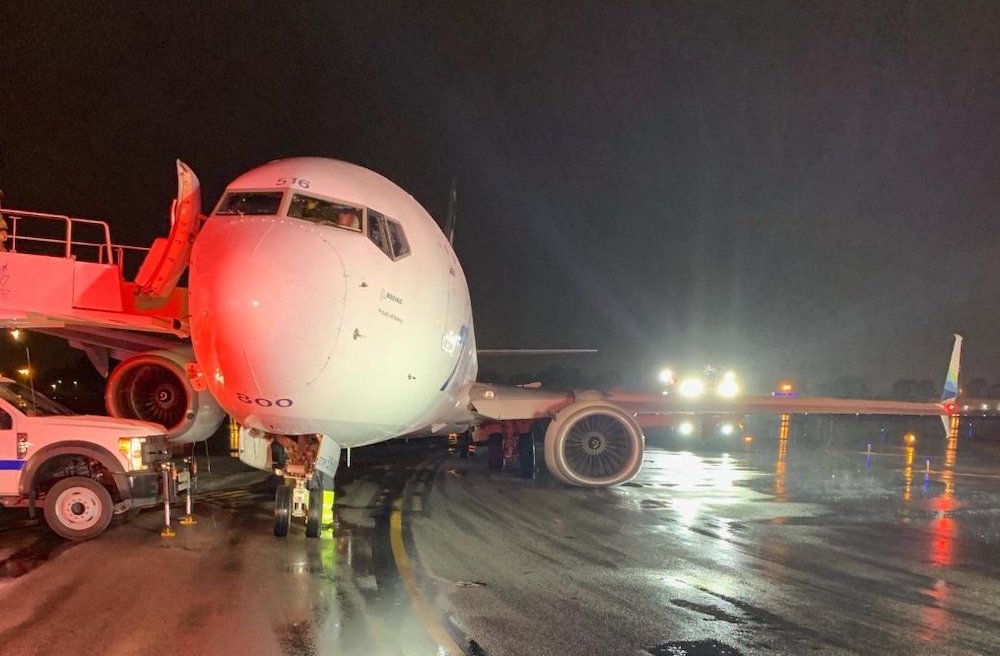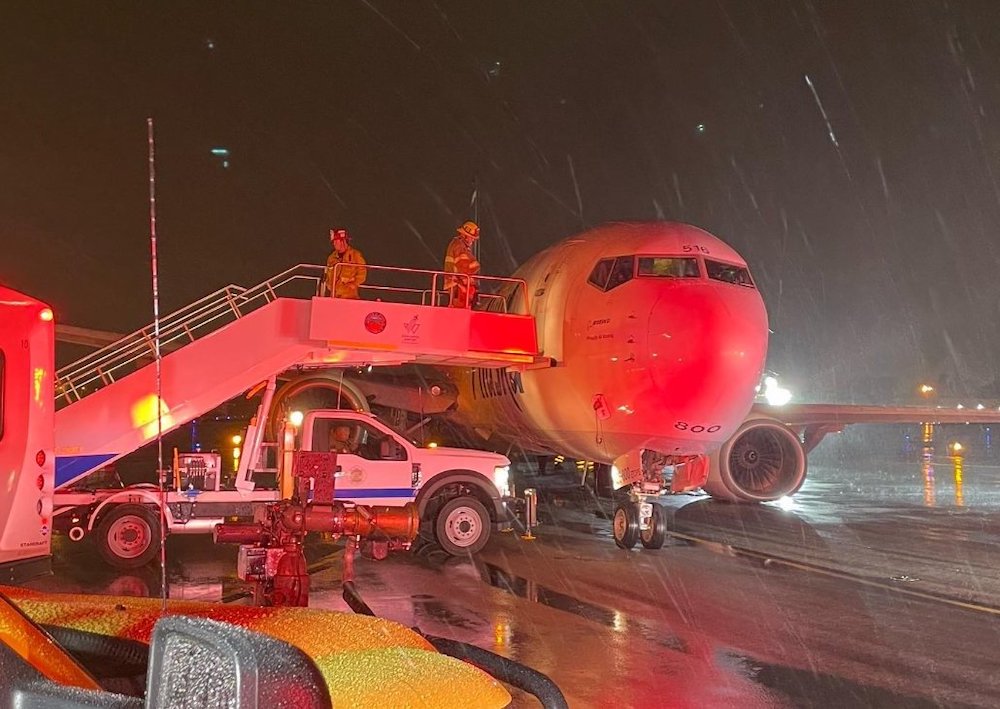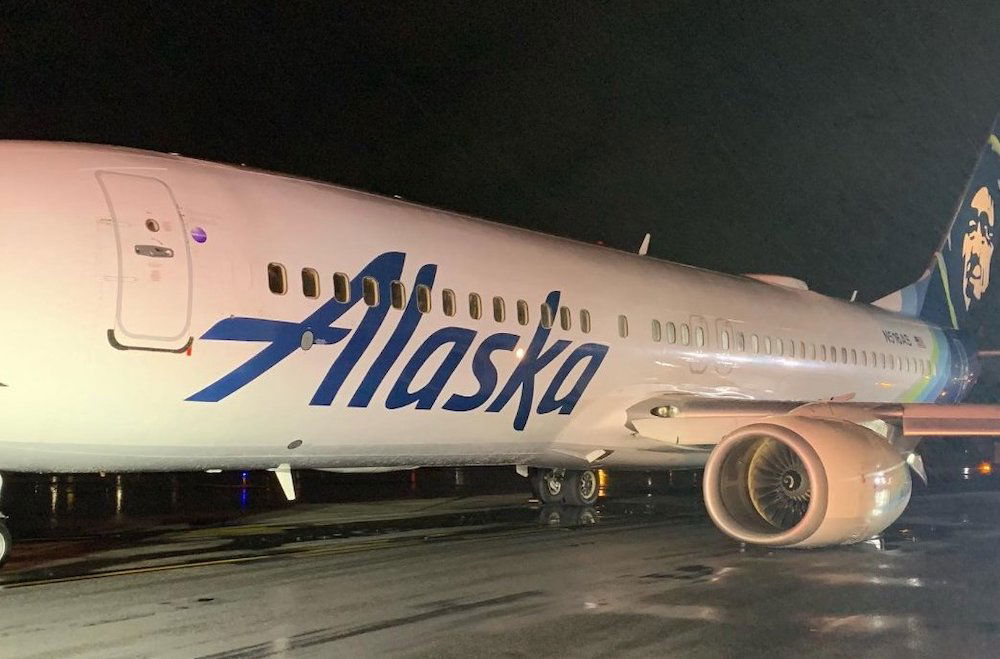 Below is a video from inside the cabin during the incident (though note that it contains some bad language, and ignore the description about "plane crash").
Will this aircraft be fixed or written off?
While aviation is incredibly safe, we do see major incidents like this every so often. When they happen, I can't help but wonder whether the planes involved will be fixed or written off. Assuming the aircraft be fixed, it's a question of what the aircraft's value is vs. how much it would cost to fix.
For what it's worth, this particular Boeing 737 is nearly 15 years old. So while it's one of Alaska's older aircraft, it's far from the oldest, as the Seattle-based carrier has some 20+ year aircraft as well.
Looking at the damage, you certainly have to imagine that this will be a costly and time consuming fix. Presumably some experts will be brought in shortly to assess the damage, and figure out just how bad the damage is. There's the damage we can see, though there's also the possibility of further structural damage.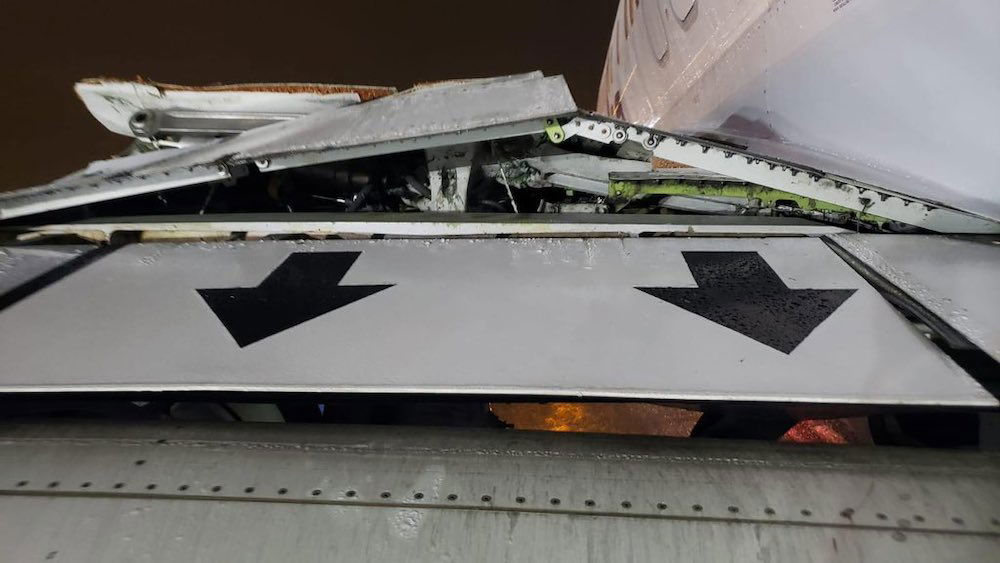 More often than not, it seems like aircraft involved in major incidents like this do get fixed. It also impresses me how quickly planes are put back into service then, as often we see damage like this fixed in a matter of weeks. I wouldn't be surprised if this aircraft once again enter service, though that's a decision that will be made between Alaska Airlines and its insurance company.
Bottom line
An Alaska Airlines Boeing 737 had a very rough landing last night at Santa Ana Airport. The weather wasn't good, so combined with Santa Ana's short runway, it made for challenging conditions for pilots.
Unfortunately one Alaska Boeing 737 had such a rough landing that the gear ended up puncturing the wing of the aircraft, and the engine dragged on the ground. All passengers were safely evacuated. Now we'll have to wait and see if this aircraft flies again.
What do you make of this Alaska Boeing 737 incident?