Alaska Airlines has formally started rolling out electronic bag tags, intended to make the process of checking a bag easier. While I think this is a cool(ish) concept, trying to make customers pay for it seems like a major hurdle to this being adapted on a widespread basis.
How Alaska's DIY electronic bag tags work
Alaska Airlines has announced that it has become the first airline in the United States to launch electronic bag tags. Plans for this were first announced earlier this year, but we're finally now seeing this implemented. Interestingly the airline trialed (and abandoned) the concept back in 2016, though it seems that Alaska is giving it another go.
The intent is that electronic bag tags allow those with checking bags to skip the step of printing traditional bag tags at the airport. Instead passengers will be able to "load" their bag tag up to 24 hours before departure from anywhere.
How is that possible? Customers will be given a permanent electronic bag tag, measuring three inches by five inches. By touching the phone used for check-in to the electronic bag tag, the information will be transmitted from the phone. The electronic bag tag screen will then display the passenger's flight information.
Then when the passenger arrives at the airport, they can go straight to the bag drop, and just present their boarding pass and ID. Alaska claims that this program will reduce the time spent dropping off checked luggage by nearly 40%.
Alaska is partnering with Dutch company BAGTAG on this program, as these devices are also being used in other parts of the world. It's claimed that the devices have durable screens that have been tested to withstand being run over by a luggage cart.
Note that these electronic bag tags don't allow baggage tracking, so these wouldn't replace an AirTag for those purposes. It sure would be cool if these devices had trackers, so you always know where your bag is. It might also make the cost of these devices easier to stomach.
Below is a video showing the process of checking a bag with this electronic tag.
Alaska Airlines' SVP of Merchandising and Innovation, Charu Jain, describes this as saving passengers time and giving Alaska Airlines employees more time to spend with other people:
"This technology allows our guests to tag their own bags in just seconds and makes the entire check-in process almost all off-airport."

"Not only will our electronic bag tags allow our guests to quickly drop-off their luggage after they arrive at the airport, the devices will also give our employees the opportunity to spend more one-on-one time with guests who ask for assistance and reduce lines at our lobbies."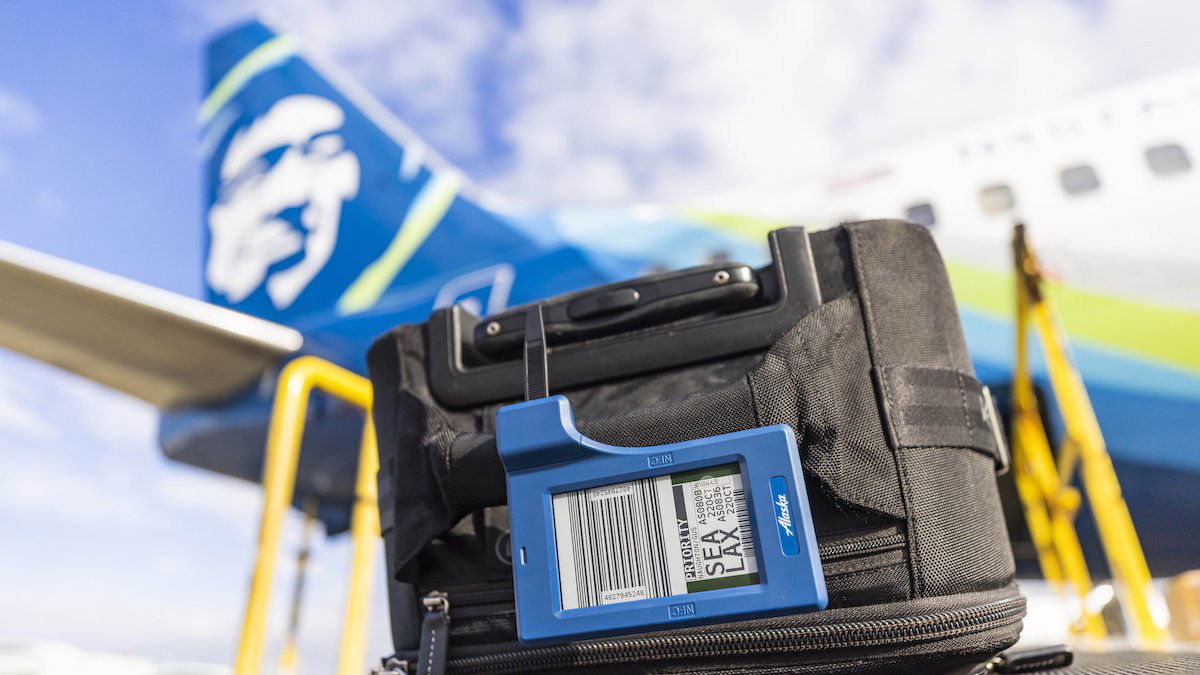 When will Alaska's electronic bag tags roll out?
Unfortunately Alaska Airlines customers won't just be able to opt-in and get these electronic bag tags for free. So what's the plan here?
The first phase has just kicked off, as 2,500 Alaska Mileage Plan elite members are being sent these tags; these are all people who checked at least one bag within the past 12 months, and opted into the trial
During the second phase in early 2023, Alaska Mileage Plan members will be given the option to purchase these, for around $70 each
$70 seems like a really steep price to pay for the privilege of having less interaction with Alaska Airlines employees. That's especially true when you consider that you need one tag per bag, so if you were checking multiple bags, you'd have to buy more than one of these.
I would assume that these tags would be much cheaper if produced on a larger scale, but I imagine the demand just isn't there yet. But also, of course the demand isn't there, because you can't expect most airline customers to pay $70 for an electronic bag tag, and that's also not a cost airlines are willing to cover on a large scale.
It's one thing if all airlines accepted these electronic bag tags, but to buy them specifically for travel on one airline is quite an ask.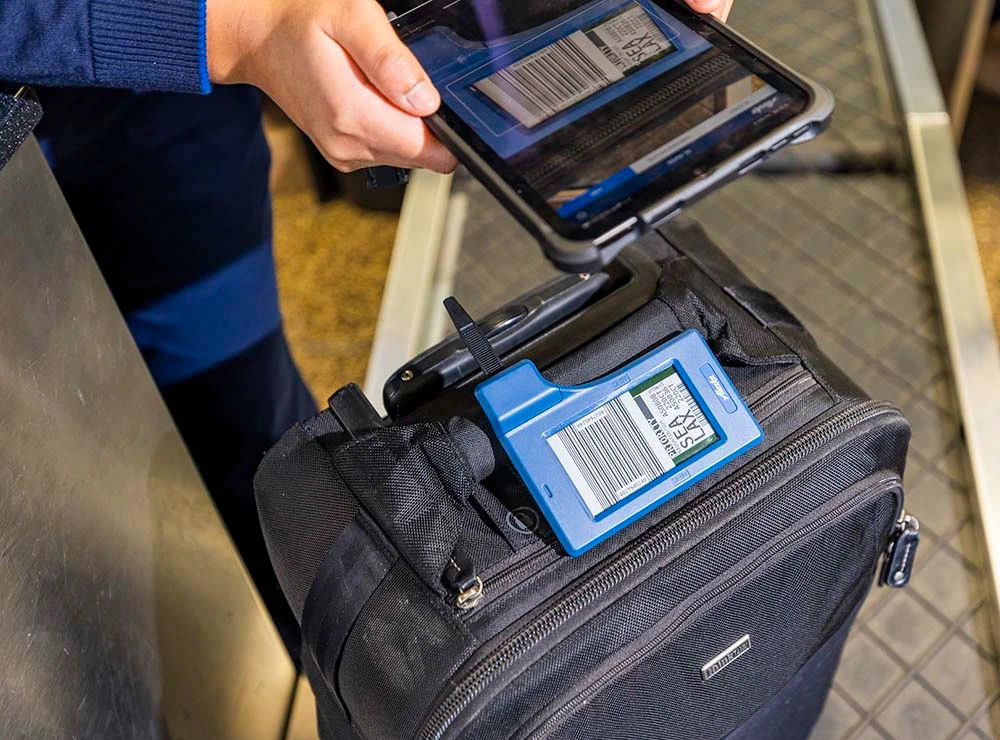 Bottom line
Alaska Airlines is (again) rolling out electronic bag tags. The first phase of this is starting right now, with 2,500 Mileage Plan members being sent these tags. These tags will allow eligible travelers to skip the step of printing luggage tags, instead allowing them to load those tags electronically onto a device.
This is a cool innovation, no doubt, I just think the cost is going to prevent this from being too popular in the long run, once this is extended beyond the trial.
What do you make of these electronics bag tags? Would you pay for one?