Ever wondered how much airline pilots get paid, especially in light of the current pilot shortage? In this post I wanted to highlight a resource that more or less spells it out, for anyone who is curious (either because they're considering a career as an airline pilot, or because they're just plain nosy).
As a kid I dreamed of becoming an airline pilot
I have huge respect for airline pilots. Back in the day I wanted to be a pilot more than anything else in life, given how much I love flying. Until my early teens, I was absolutely convinced I wanted that to be my career.
Then one day to the next, a bit after 9/11, I decided I didn't want to be a pilot anymore, at least not as my career. I loved flying every bit as much as the day before, and I feel like the act of actually flying planes never gets old, yet I figured it would be really demotivating. Why?
At most major US airlines, all that matters is your seniority number, and I don't think I'd like having a job where the most significant metric of my performance is the date I was hired
It's hard to switch between airlines without a huge pay decrease or quality of life sacrifice, so you're very much at the mercy of whatever management team is running the airline at the time, and I wouldn't sleep well knowing that
Training to become a pilot is a huge investment (in terms of time and money), and really you're at the mercy of whatever point the industry is at when you're sufficiently qualified; suffice it to say that this is an amazing time to be looking for a pilot job
As much as I like travel, I'm not sure I'd want to commit to spending a large portion of my life away from home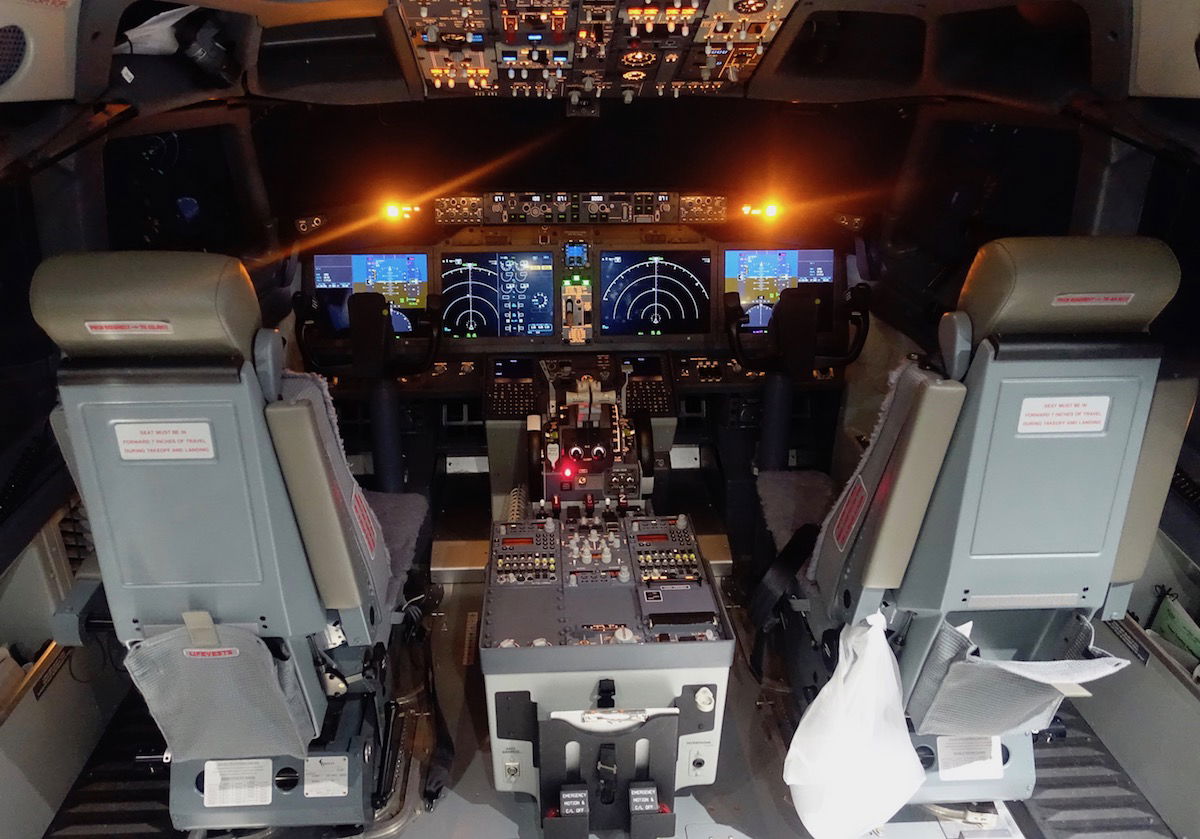 How much airline pilots earn
If you've ever been curious how much airline pilots earn, there's a fantastic resource that will tell you — airlinepilotcentral.com lists the pay scales for many airlines, including legacy US airlines, regional US airlines, cargo airlines, and many international airlines.
Generally speaking airlines pay pilots in one of two ways:
On an hourly basis (most common at US airlines) — pilots are paid based on how many flight hours they rack up (when the door is closed), with some guaranteed minimum number of monthly hours, though this doesn't include some additional pay if they pick up trips, for per diem while away from base, etc.
On a monthly basis with some additional hourly pay (most common at foreign airlines) — pilots are paid a base monthly amount, and then get a smaller variable amount that reflects the hours they fly, how long they're away from home, etc.
Regardless of the scale, pay typically varies based on whether you're a captain or first officer, which aircraft type you're flying, and how long you've been in that position (with the pay scale increasing every year, up to a certain cap).
In the United States, airline pilots can fly up to 1,000 hours per year, so that comes out to roughly 80 hours per month. Those hours will rack up very differently depending on the types of planes and routes you're flying:
A United pilot flying the San Francisco to Singapore route wouldn't even be able to operate that trip three times in a month
Meanwhile if you're operating regional routes, hours rack up much more slowly, given all the time between flights, during boarding, etc.
For example, below is American Airlines' hourly pilot pay scale.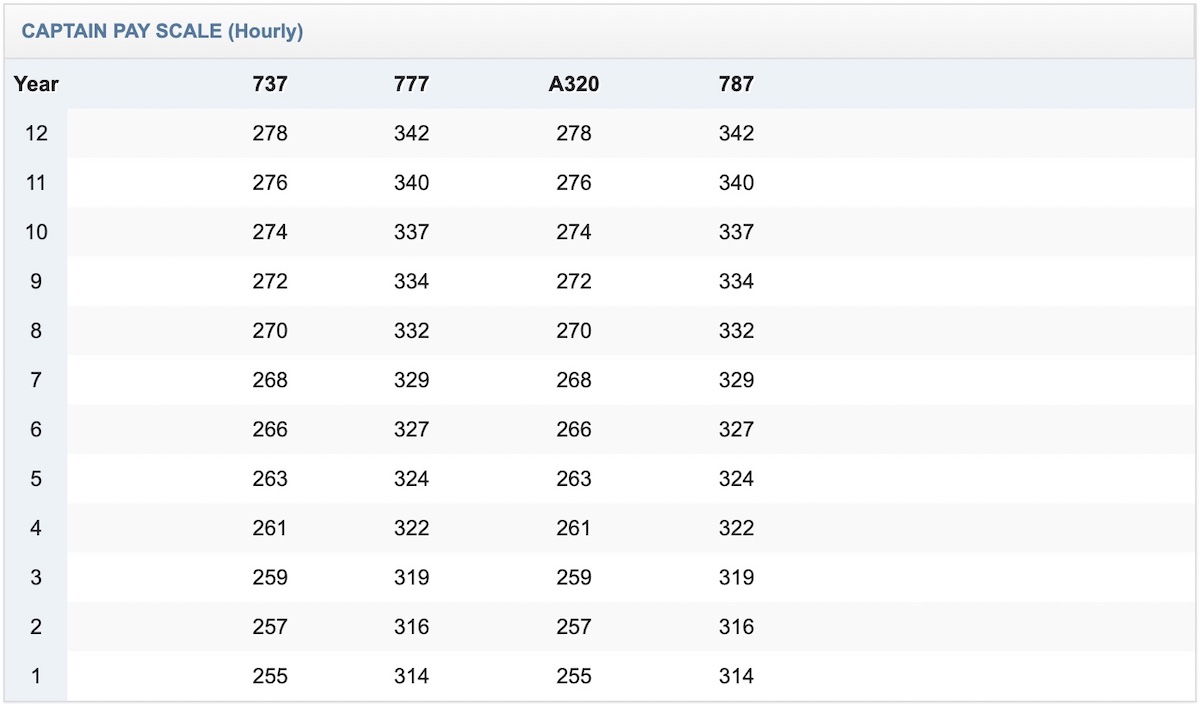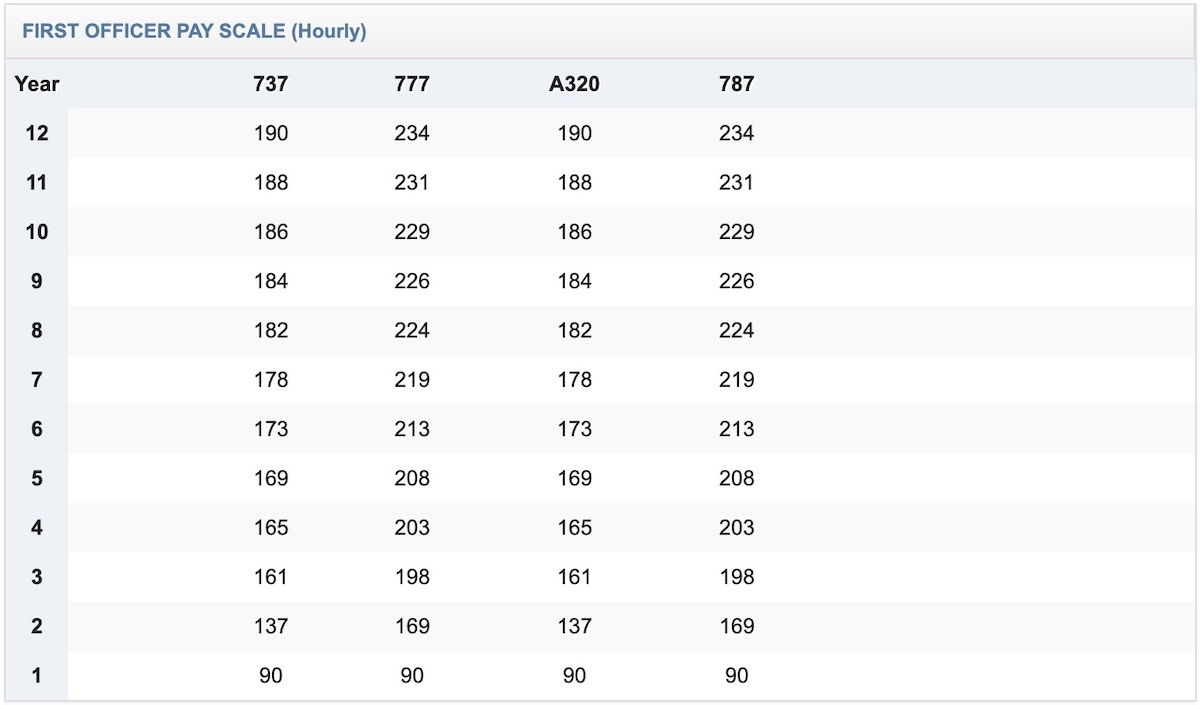 If you want to very roughly calculate annual take home pay, just add three zeroes to the end (since pilots can fly up to 1,000 hours per year — in reality they'll fly a bit less, but they get additional pay in some other ways). In other words, a first year American Airlines first officer could earn ~$90,000, while a senior wide body captain could earn ~$342,000.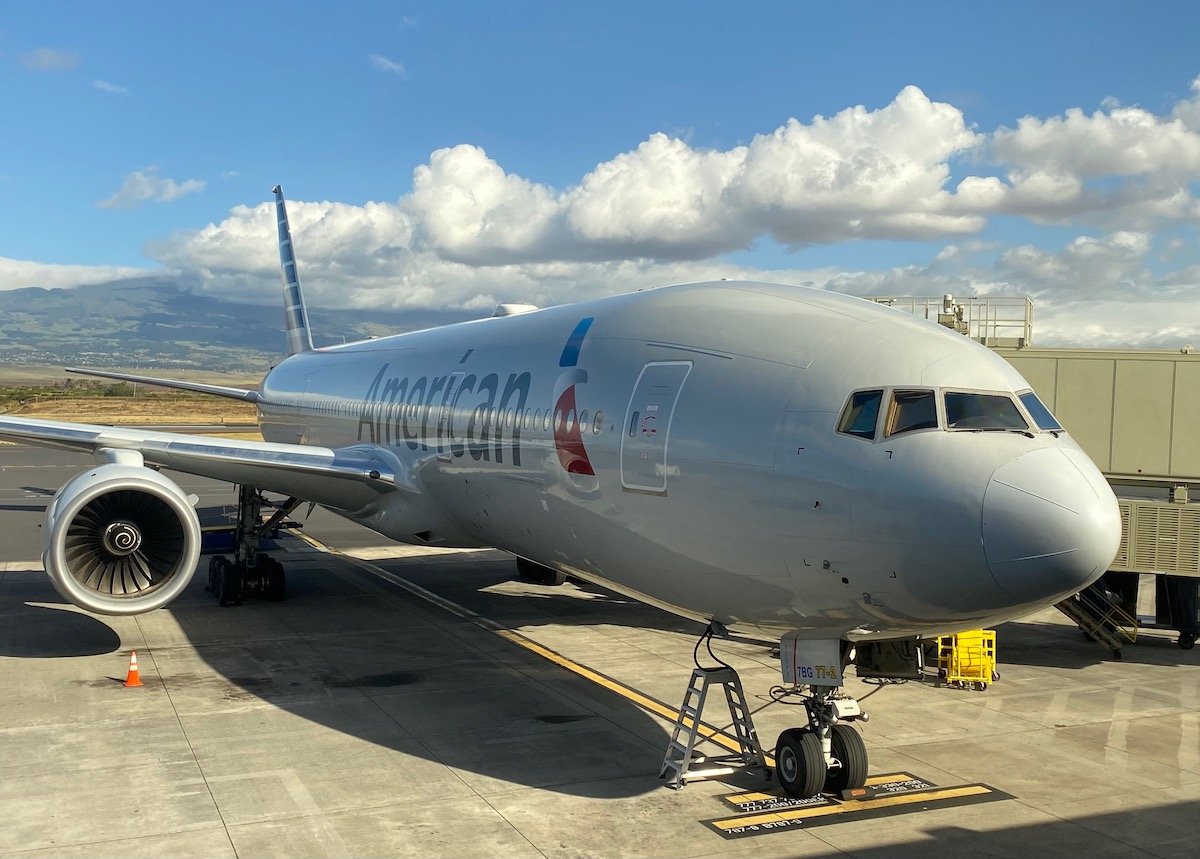 Regional pilots used to be paid horribly, but are seeing huge pay increases, amid the current pilot shortage. For example, below is Envoy Air's hourly pilot pay scale.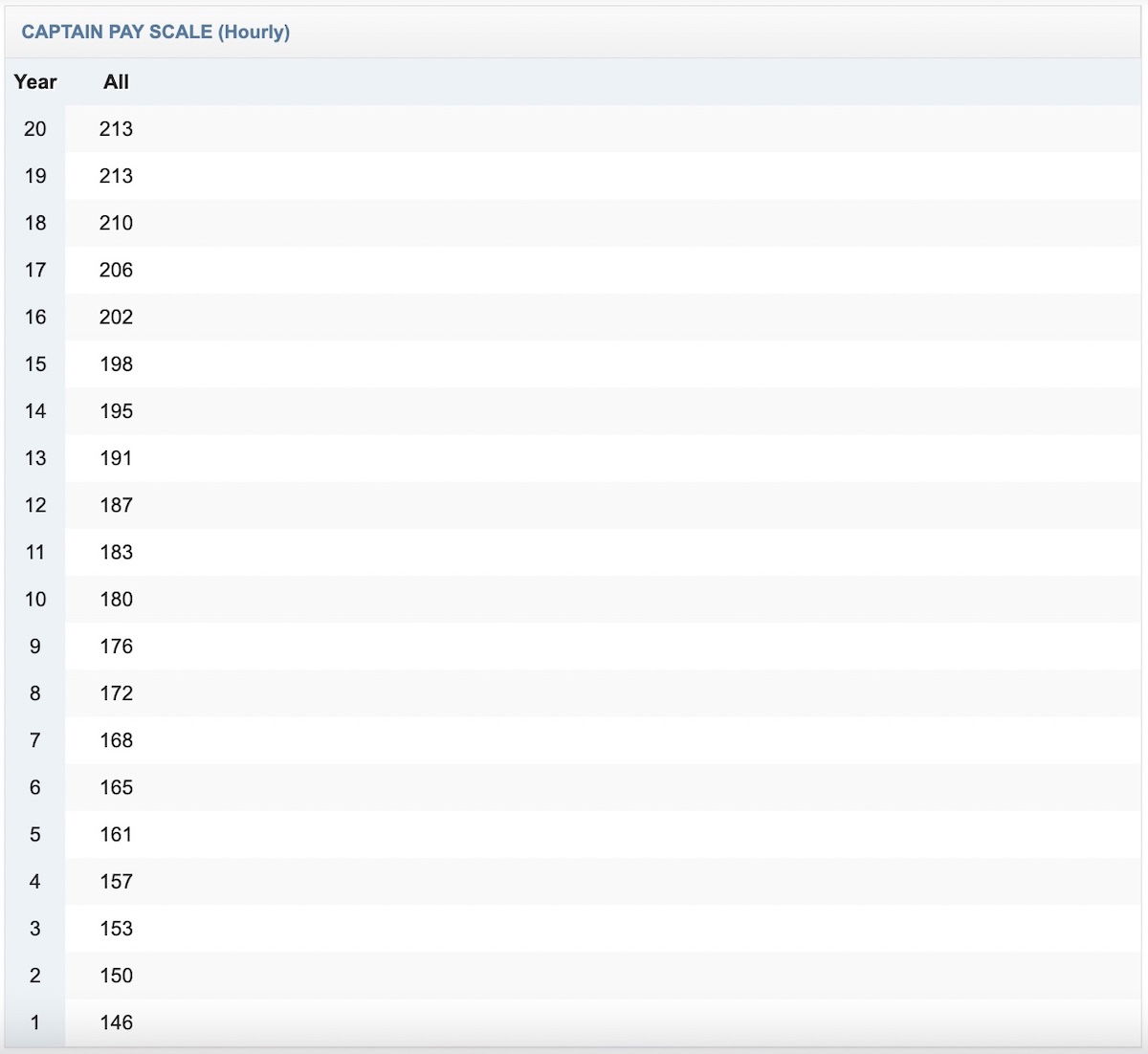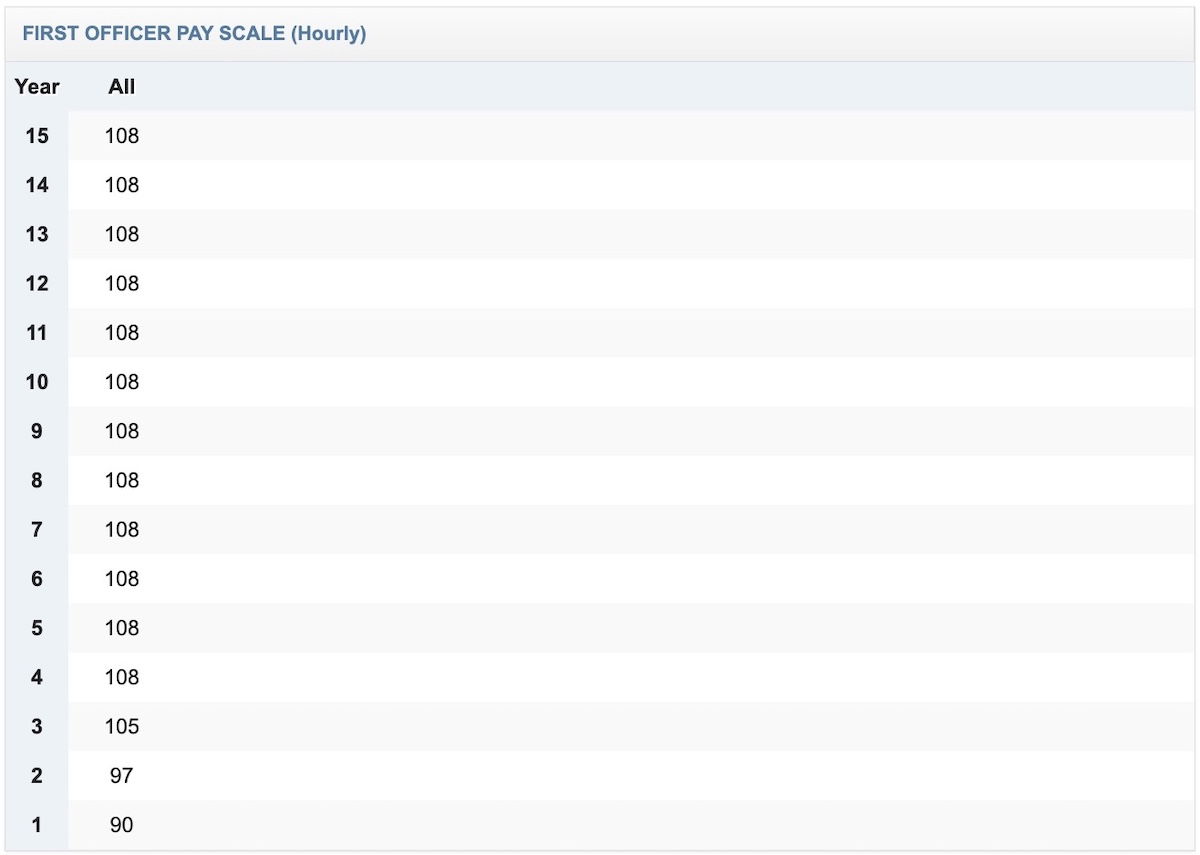 In other words, a first year Envoy Air first officer could be making ~$90,000, while a senior captain could be making ~$213,000 (though most pilots will go to a legacy before being at a regional airline for that long).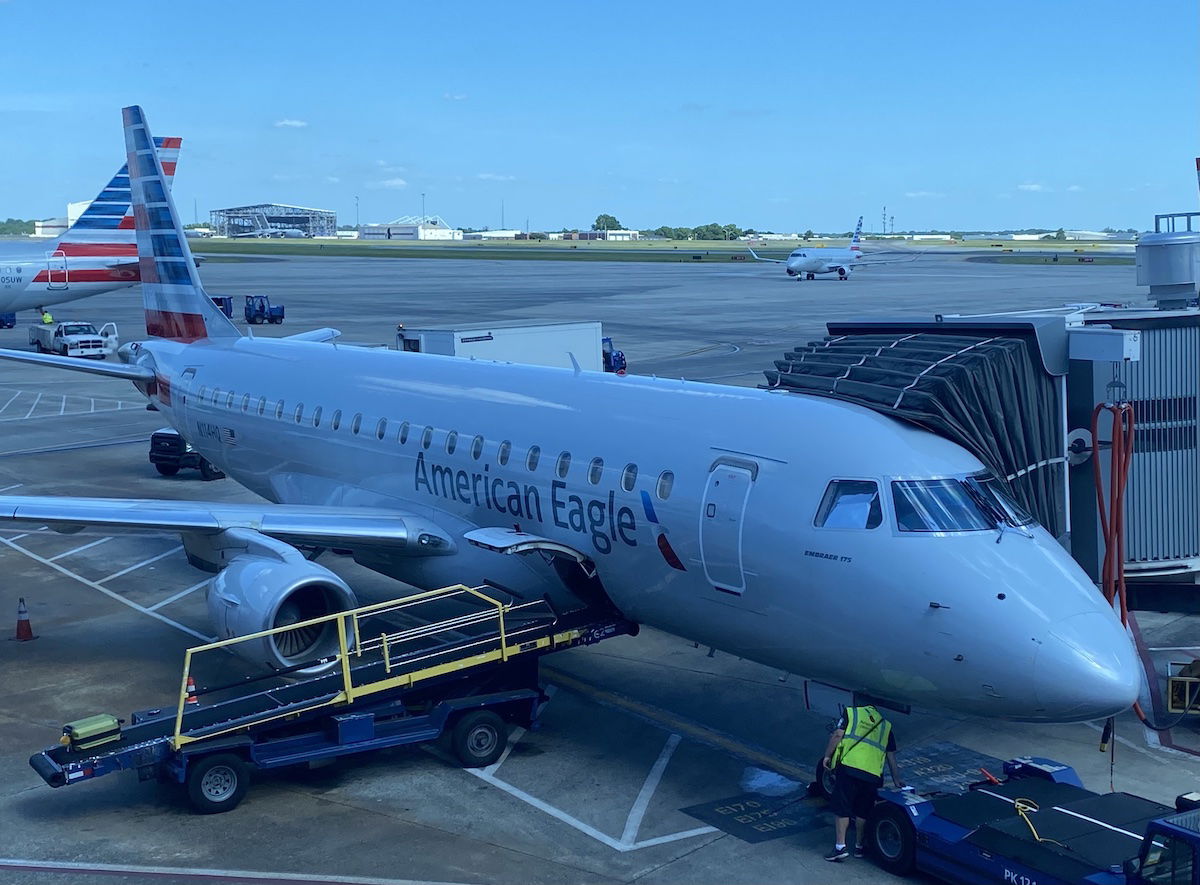 To take a look at a different kind of pay model, below is Emirates' monthly pilot pay scale.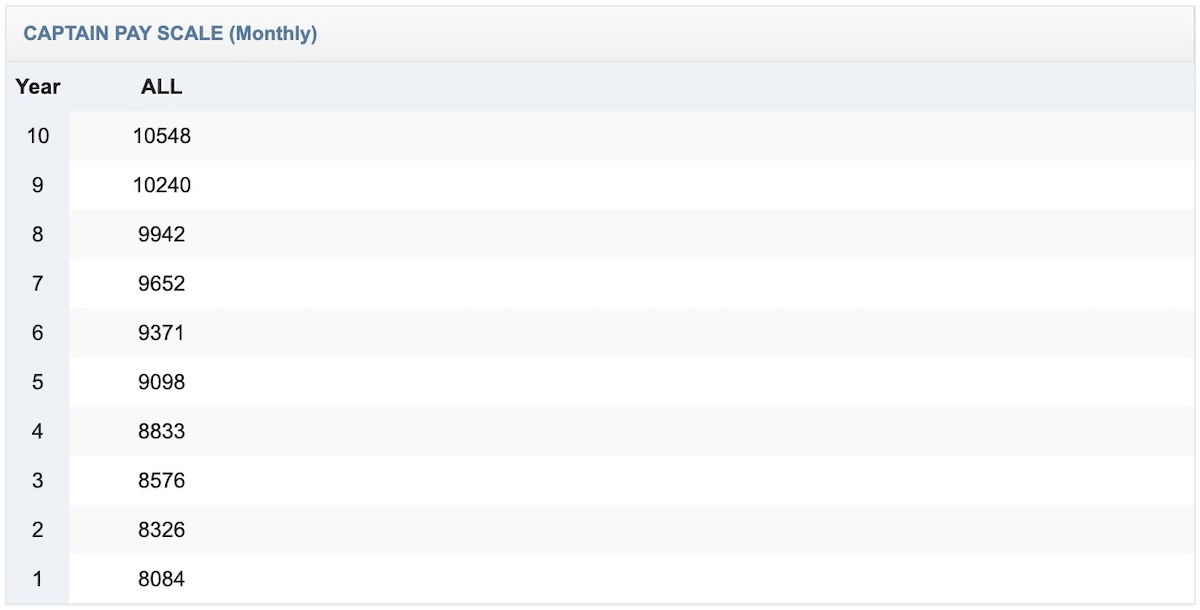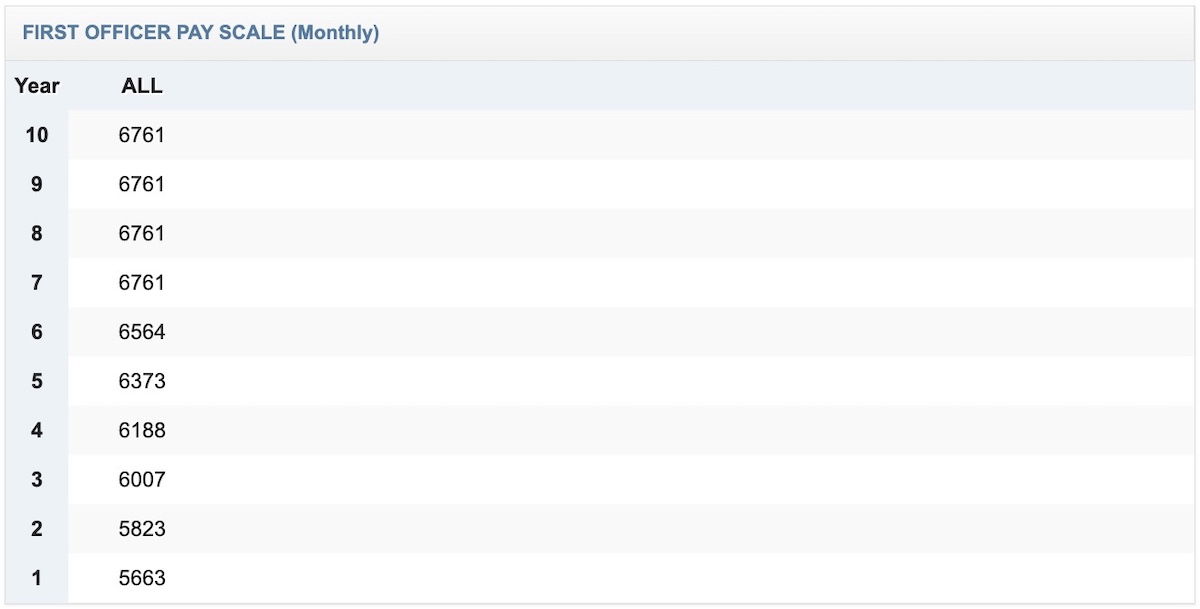 Pay is the same regardless of whether you fly the 777 or A380. As you can tell, the most senior captain would earn $126,576 per year. However, this doesn't include:
Flight time pay, where a captain earns another $16.26 per hour for every hour they're flying, so figure that's another ~$16,000 per year
A per diem, which is based on the cost of three local meals a day at the destination you're flying to (so for a ~24 hour trip to New York, that's an extra $100)
Living in the UAE is tax free, unless you're a US citizen, in which case you'll be taxed on part of your income (though the first ~$100,000 isn't taxed, so that's still significant savings)
A very generous housing allowance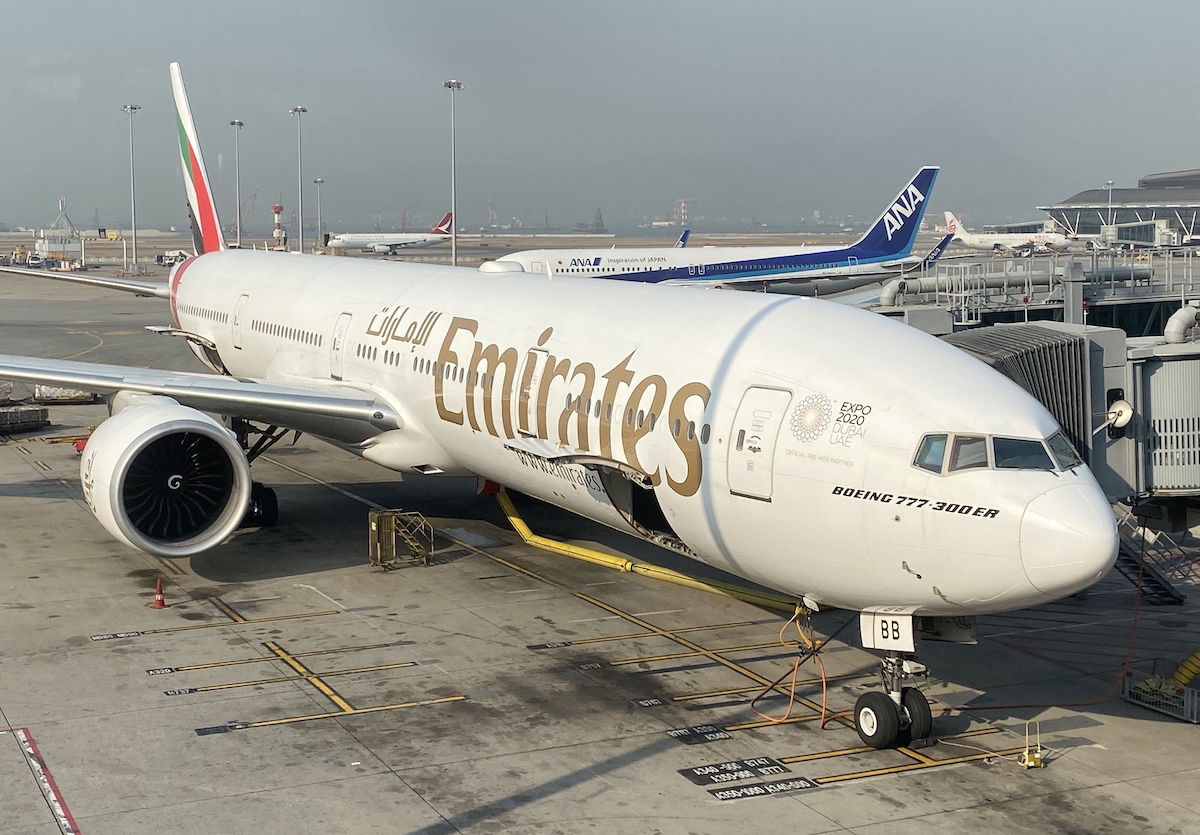 Let me of course note that I can't personally vouch for the above numbers. It's possible they're not all totally up to date, but it does give you a general sense of what pilot pay is like, and the different models used to pay pilots.
Bottom line
If you've ever been curious how much airline pilots make, the above is a very simplified rundown of how pay works and how much pilots earn. Pay comes down to whether you're captain or first officer, the plane you're flying, and how long you've been flying in that position.
Nowadays pilots are really well paid, and I'm especially happy to see that pay has increased considerably at regional airlines (a few years back, regional pilots were hardly paid a livable wage).
On the high end, senior captains at US airlines may be raking in close to $400K per year, and they're about to get even more pay raises. However, keep in mind that it took a very long time to get there, there have been lots of ups and downs, and they've spent a lot of time away from their families.
How does this compare to what you were expecting pilots earn?