Air China will be the launch customer for the newest business class suite with doors.
Recaro's CL6720 seat debuts on Air China
German aircraft seat manufacturer Recaro has revealed that Air China will be the first airline to install the new Recaro CL6720 seat.
These seats will debut on Air China's upcoming 15 Airbus A350-900s that are on order, as the airline is supposed to start taking delivery of these planes as of the first half of 2022. For context, Air China already has 15 A350-900s in its fleet, featuring reverse herringbone seats, which was already a new type of business class seat for the airline.
For the first time ever, Air China will be introducing business class seats with doors. The new cabins will have staggered seats in a 1-2-1 configuration, featuring a lot more privacy than was previously found on these planes. As you'd expect, all seats have direct aisle access and turn into 78″ fully flat beds, with "premium foam technology."
Based on the pictures, it appears that the walls are quite high, and that passengers will have quite a "cocoon" for getting comfortable. Recaro also claims that these seats are lightweight, helping airlines save on fuel costs and reduce their carbon footprint.
Below are some pictures of the new seats.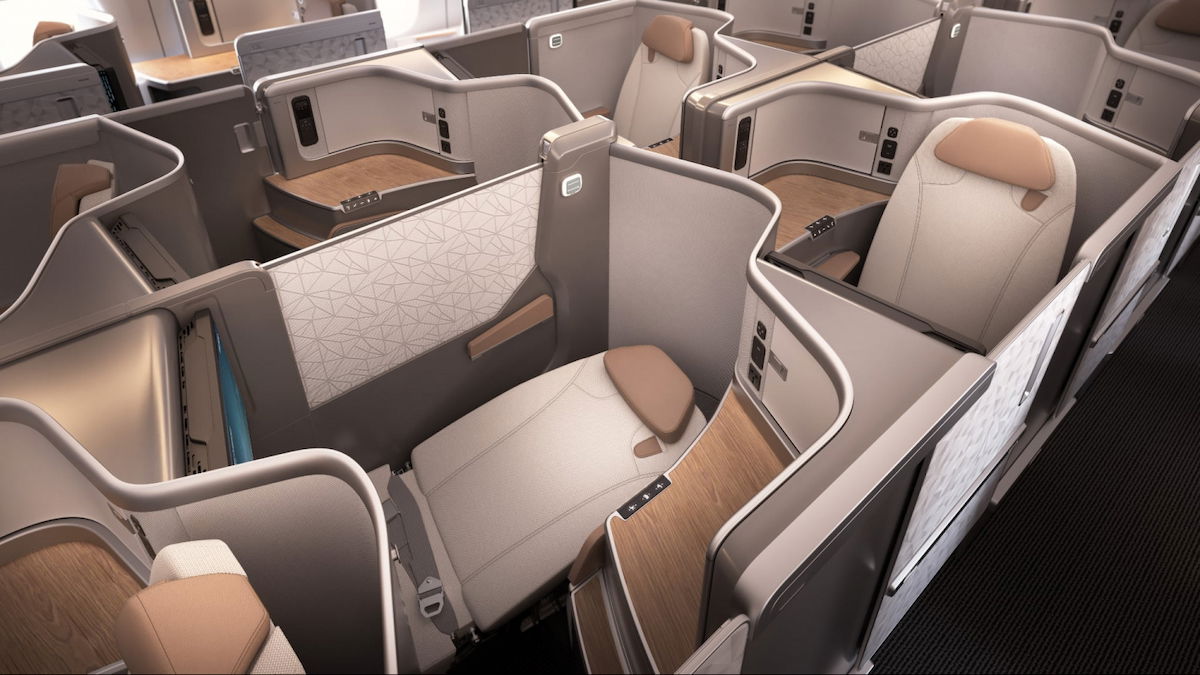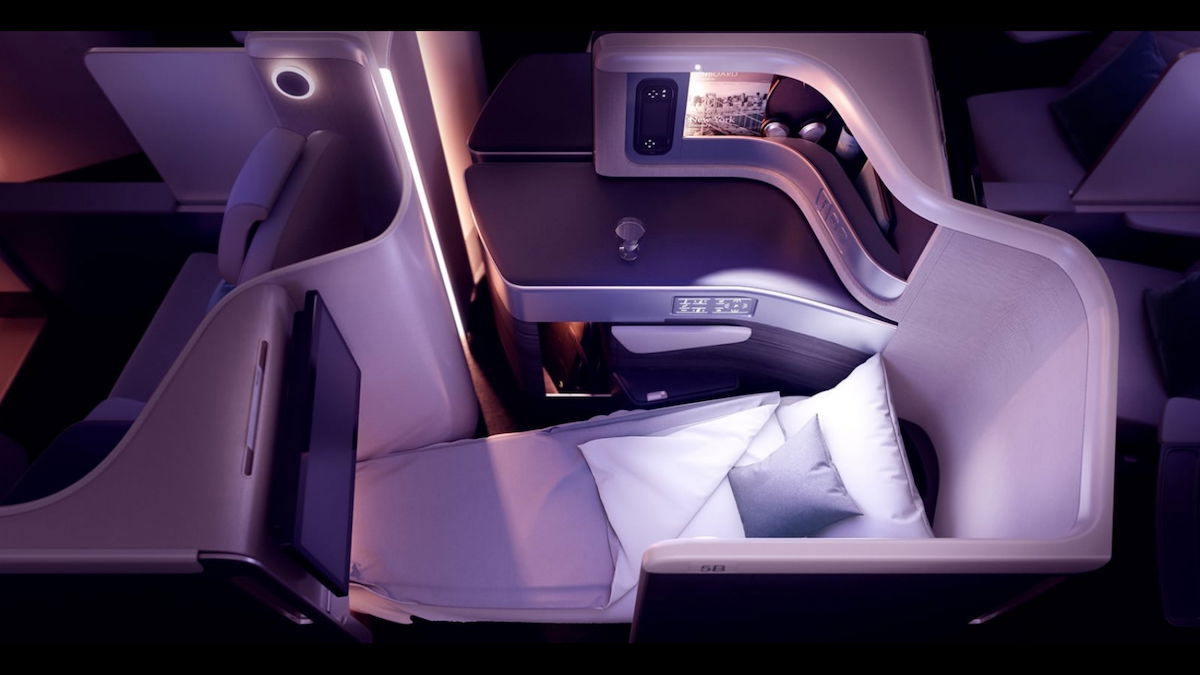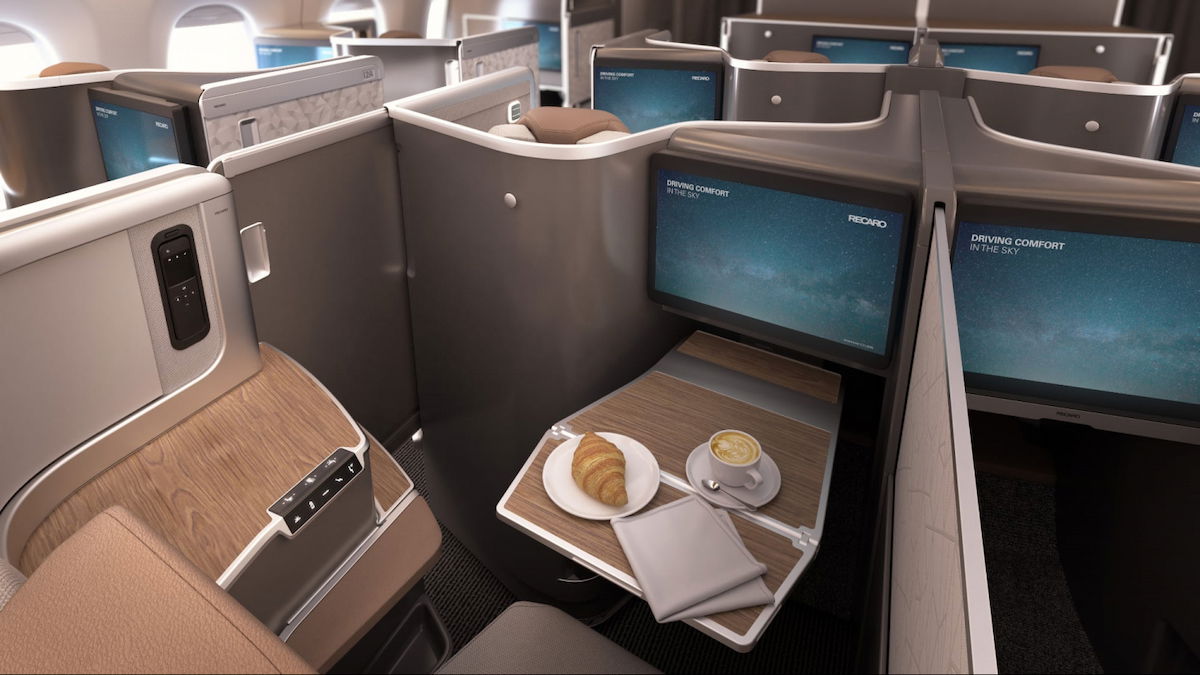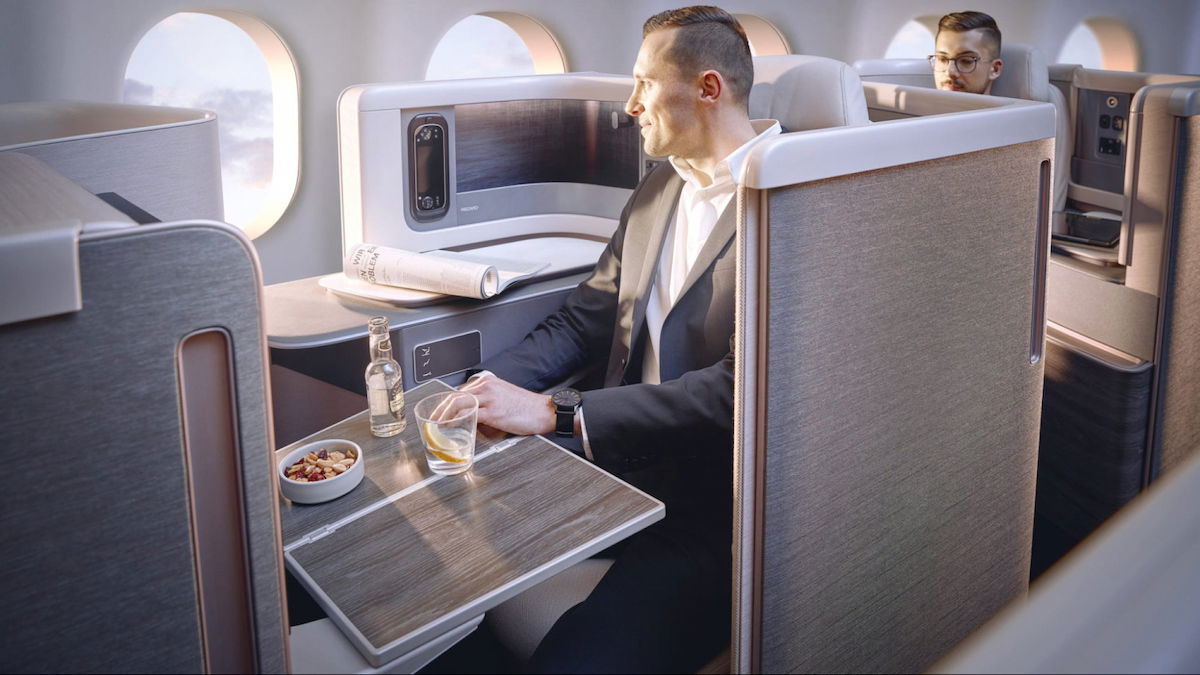 This is an evolution of the Recaro CL6710 seat
If the general seat design (minus the doors and high walls) looks familiar, it's because this seat is based on one of Recaro's previous seat models. Specifically, this is an evolved (and more private) version of the Recaro CL6710 seat. This seat can be found on EL AL's Boeing 787-9s, TAP Air Portugal's Airbus A330-900neos, and Azul's Airbus A330-900neos.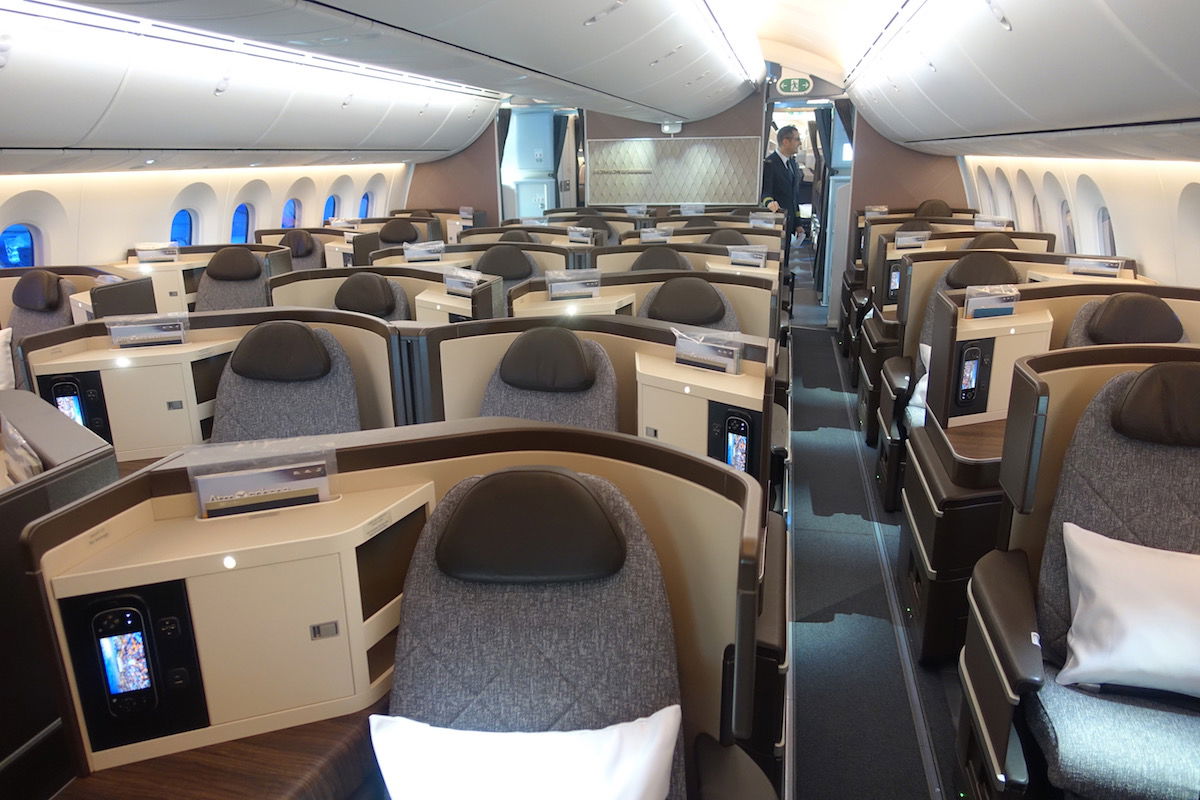 For those who haven't flown this seat, I think it's most comparable to United's new Polaris seats, in terms of the general layout and comfort (though that seat is from a different manufacturer).
It seems like Recaro's new business class suite has the same general footprint, just with significantly more privacy and a door.
Bottom line
Air China will be the launch customer for Recaro's new CL6720 business class product, which features direct aisle access and doors. Air China will install this seat on upcoming Airbus A350 deliveries, and I imagine other airlines will offer this product as well.
This is an evolution of the CL6710 seat, which is found on EL AL, TAP Air Portugal, etc. This looks like an excellent business class product, and it's great to see the general trend of more seating manufacturers introducing products with doors.
What do you make of the new Recaro CL6720 seat?