Hey, this is pretty exciting — Air Canada is adding Singapore to its global route network!
Air Canada adds Singapore flights in April 2024
As of April 3, 2024, Air Canada will launch a new 4x weekly flight between Vancouver (YVR) and Singapore (SIN). The route will operate with the following schedule:
AC19 Vancouver to Singapore departing 12:15AM arriving 7:10AM (+1 day)
AC20 Singapore to Vancouver departing 9:10AM arriving 8:45AM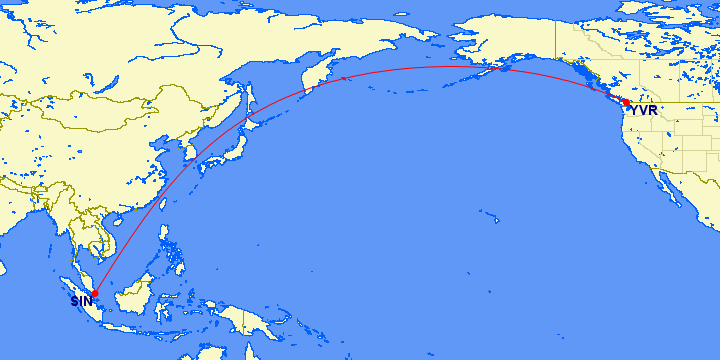 The service will operate westbound on Mondays, Wednesdays, Fridays, and Saturdays, and eastbound on Tuesdays, Thursdays, Saturdays, and Sundays. The 7,967-mile flight is blocked at 15hr55min westbound and 14hr35min eastbound.
Air Canada will use a Boeing 787-9 for this service, featuring 298 seats. This includes 30 business class seats, 21 premium economy seats, and 247 economy seats.
Here's how Air Canada's EVP of Revenue and Network Planning, Mark Galardo, describes the new route:
"Air Canada continues to adapt its international network strategy in response to evolving global trends and is broadening its presence in the Indo-Pacific region to capitalize on growing business links and Canada's changing demographics. We are committed to growing YVR as a premier trans-Pacific hub, and Singapore is a top global financial centre, a multicultural destination that offers an abundance of tourism and food experiences, as well as an important gateway to beyond destinations in Southeast Asia, Southern India and Western Australia."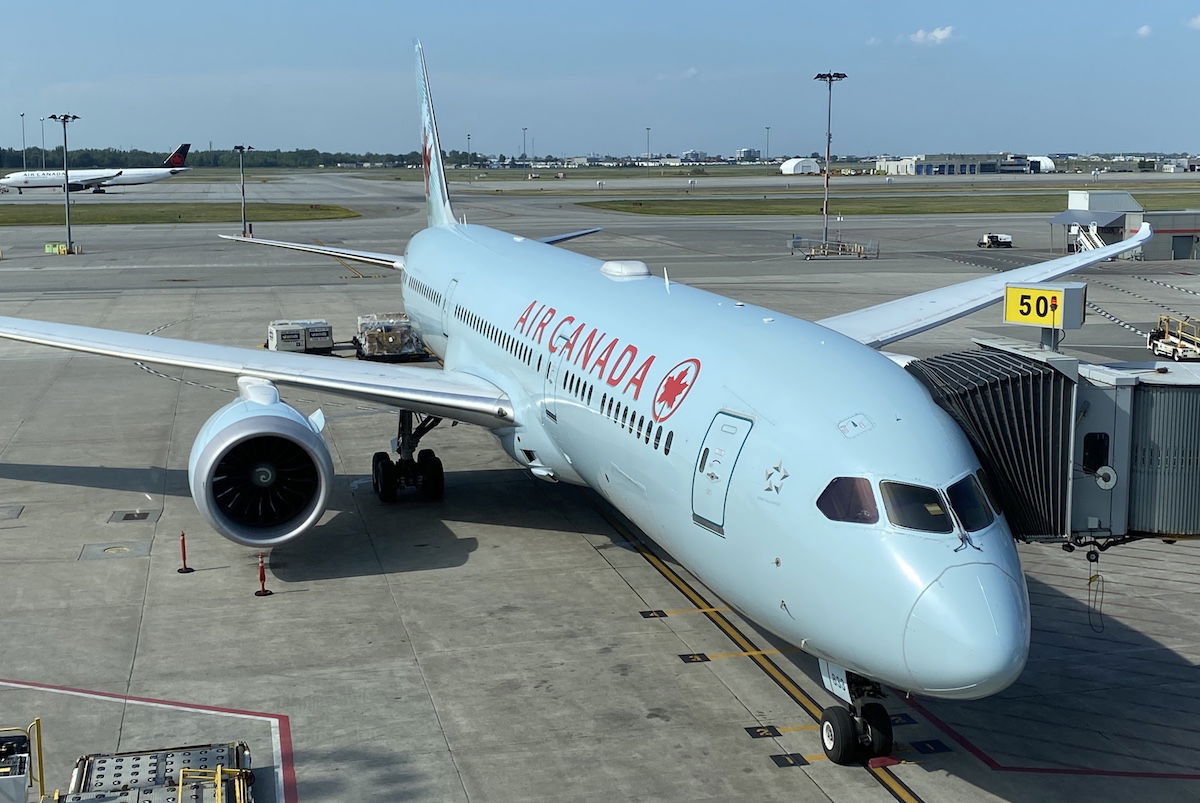 My take on Air Canada's new flight to Singapore
It's really cool to see how Air Canada is continuing to expand into ultra long haul markets. Among North American airlines, United has historically been in a league of its own when it comes to ultra long haul flying, as it's an area where American and Delta are barely competing. Air Canada is really starting to give United a run for its money in these kinds of markets.
Air Canada's schedule for Singapore is well timed for connections in Canada, given the late night departure from Vancouver, plus the morning arrival in Singapore. In the other direction, the morning departure from Singapore will capture some connections, but not all, while the morning arrival in Vancouver is ideal.
For context on the overall service between North America and Singapore:
Singapore Airlines flies from Los Angeles, New York, Newark, San Francisco, and Seattle, nonstop to Singapore; on top of that, the airline has fifth freedom service from Houston (via Manchester), Los Angeles (via Tokyo), and New York (via Frankfurt)
United Airlines flies from San Francisco to Singapore; the airline used to fly from Los Angeles to Singapore, but has cut that route
Interestingly during the pandemic, Singapore Airlines launched service to Vancouver, essentially as an intermediate stop on the existing Singapore to Seattle route. However, the airline is axing this route as of October 2023. Prior to that, Singapore Airlines last flew to Canada up until 2009, when the airline operated a Singapore to Seoul Incheon to Vancouver route.
While Air Canada and Singapore Airlines both belong to the Star Alliance, I think Air Canada might have more luck with this service, given the carrier's larger customer base in Canada.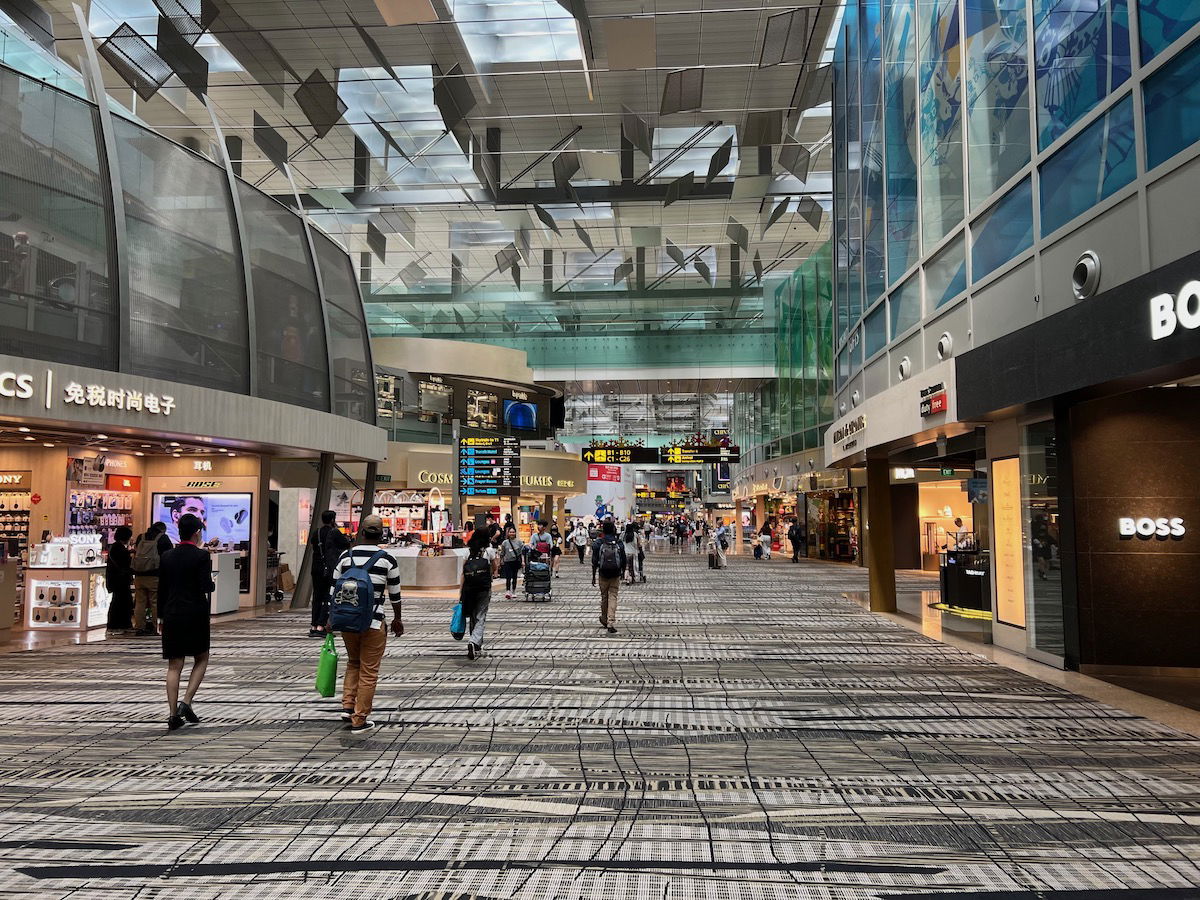 Bottom line
Air Canada will be launching a new 4x weekly flight between Vancouver and Singapore as of April 2024. This will be the first time that Air Canada flies nonstop from Canada to Singapore, and this will also be the only nonstop service between the two countries.
It's always fun to see new ultra long haul routes added, so hopefully Air Canada is able to make the economics of this work.
What do you make of Air Canada's new Singapore service?