As noted by Head for Points, Aer Lingus is in the process of switching terminals at JFK, and this has some implications for the passenger experience, including for connections and lounge options.
Aer Lingus moving from T5 to T7 at JFK
Aer Lingus currently uses Terminal 5 at New York JFK Airport, which is otherwise primarily used by JetBlue. As of April 27, 2023, Aer Lingus will be moving its JFK operations to Terminal 7. This includes the carrier's flights to Dublin (DUB), Manchester (MAN), and Shannon (SNN).
For context, Terminal 7 is the former home of British Airways, before the airline moved to Terminal 8 recently, where it co-located with American Airlines. British Airways' lease at Terminal 7 was up, and on top of that Terminal 8 expanded to make room for this move, and make connections more convenient.
More broadly speaking, JFK is undergoing a redevelopment, and Terminal 7 is expected to be torn down in 2026, so you can expect that the airline will only operate out of this terminal for a few years.
While we'll talk about lounges in a bit, arguably this is a pretty negative development in terms of the passenger experience:
Ireland has US Pre-Clearance facilities, so passengers arriving at JFK were already landing as domestic passengers, so didn't have to clear security if connecting in the same terminal
Aer Lingus has a partnership with JetBlue, which made connections really easy; now passengers connecting to JetBlue will need to take the AirTrain between terminals, which is significantly less convenient
Aer Lingus has formally joined the oneworld transatlantic joint venture, yet the integration is very strange; Aer Lingus hasn't joined oneworld, and doesn't even have reciprocal mileage earning or redemption, or reciprocal elite perks, with airlines like American
So yeah, I'd say that this is a pretty negative development for Aer Lingus passengers, on balance.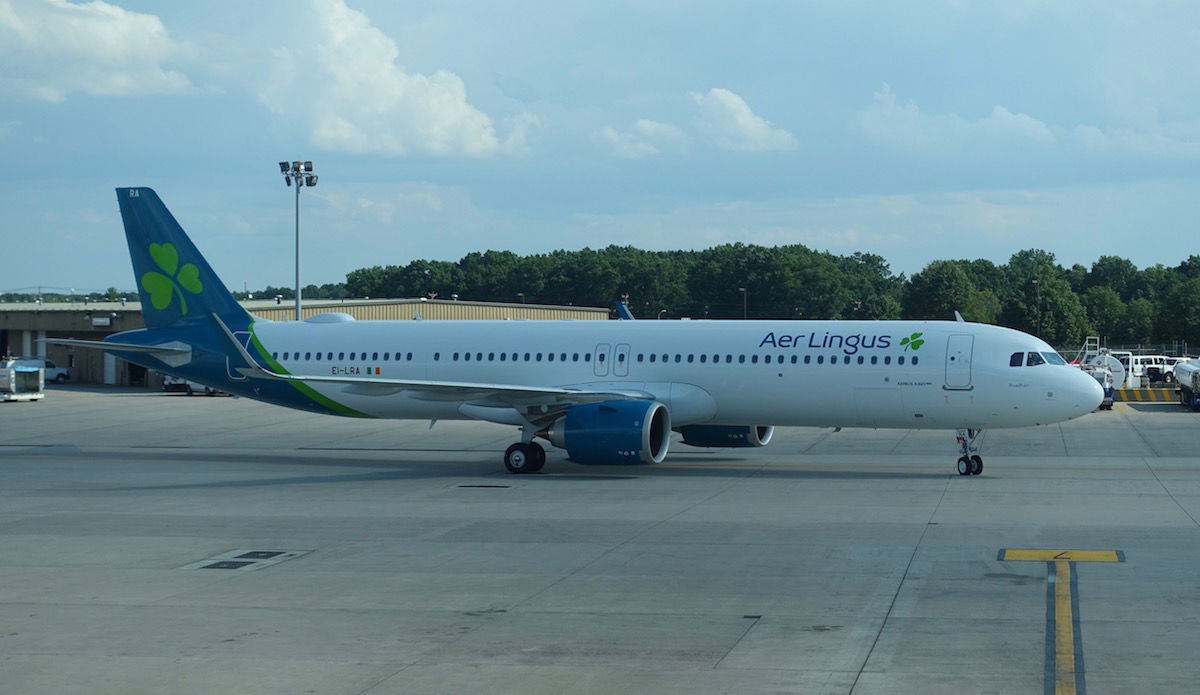 Aer Lingus will use the former Concorde Room
When Aer Lingus moves to JFK Terminal 7, the airline will use the former British Airways Concorde Room as its lounge for passengers. That's British Airways' most exclusive lounge, reserved for first class passengers. While that of course sounds exciting, expect the soft product to be scaled back considerably compared to what British Airways offered its first class passengers. I suspect there will be no pre-flight dining or Laurent-Perrier Grand Siecle champagne. 😉
Aer Lingus previously operated its own lounge at JFK Terminal 5, and it was the only airline lounge in the terminal.
I can't help but wonder about the implications of that development. With that lounge presumably shutting down, what will happen to the space next? Will this be turned into retail, or will this finally be JetBlue's opportunity to create a lounge for JetBlue Mint passengers?
While JetBlue is expanding across the Atlantic, one weak point of the experience is the lack of lounge access. We know that in mid-2022, JetBlue was hiring for the role of "Senior Analyst Lounge Product & Strategy Development," which at least suggests that the airline is considering opening lounges.
This seems like it could be JetBlue's opportunity to open its first lounge, so I'm curious to see how this situation develops…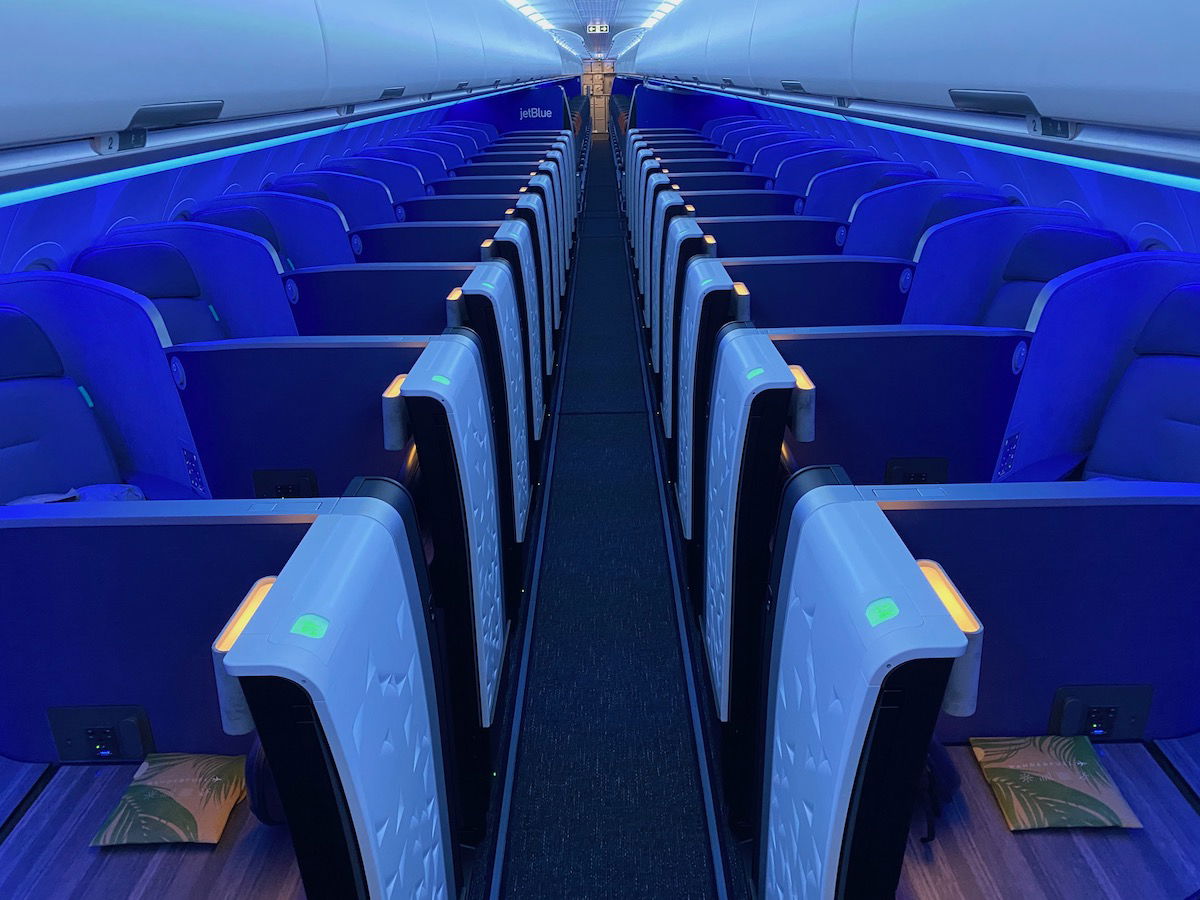 Bottom line
Aer Lingus will shortly be moving from Terminal 5 to Terminal 7 at JFK. This isn't great news for passengers, as connections to JetBlue were previously easy, but will now require changing terminals and going through security.
On top of that, this has implications for lounges. Aer Lingus will begin using the former British Airways Concorde Room for its passengers, leaving its lounge in JFK Terminal 5 empty. Could we see JetBlue take over this space, or…?
What do you make of Aer Lingus' move at JFK, and what will happen to the carrier's Terminal 5 lounge?