British Airways is in the (very slow) process of refreshing their longhaul business class product, which they call Club World. The airline claims that they're investing £600m in Club World alone, which is a lot of money.
The airline has been working on improving their business class soft product, and is expected to introduce a new business class seat next year. I can't help but feel like they're moving at a snail's pace, though, both when it comes to rolling out the new seat design, and also when it comes to improving their soft product.
The airline started by rolling out new catering, which first debuted on their New York JFK route as of September 2017, and then they followed that up with introducing new bedding on the route as of October 2017.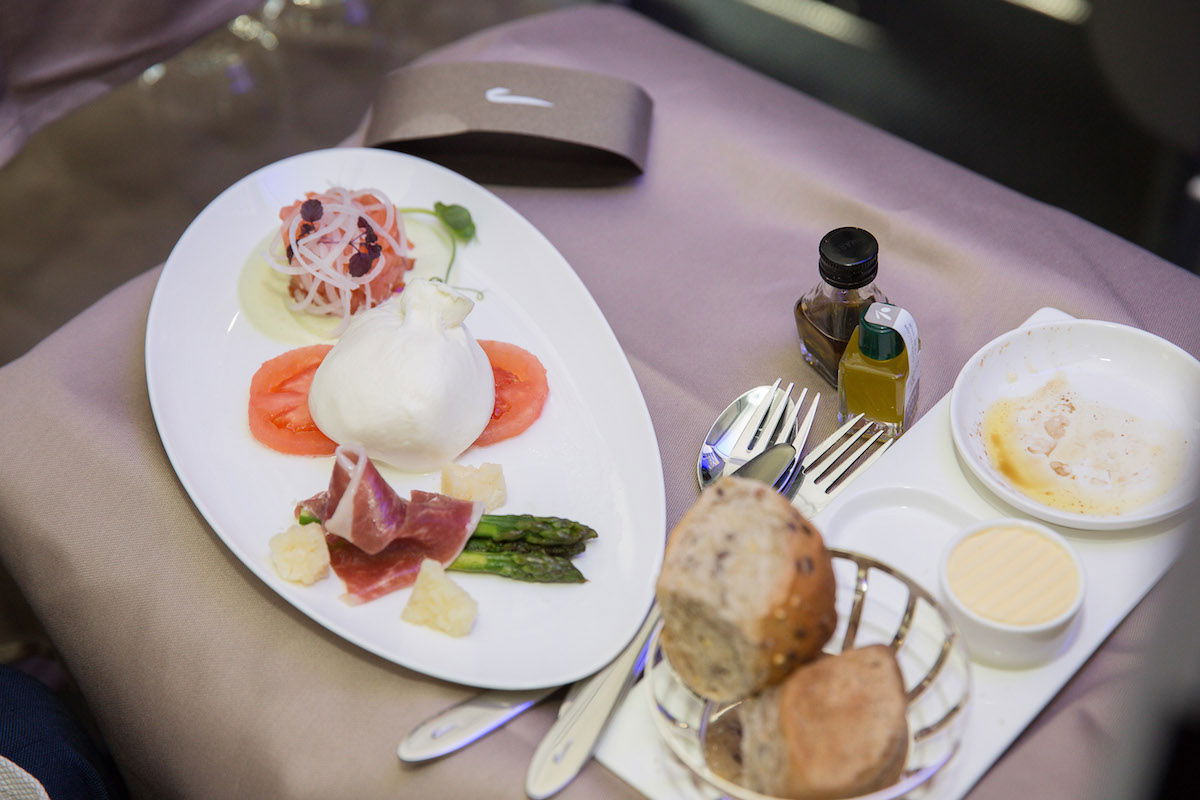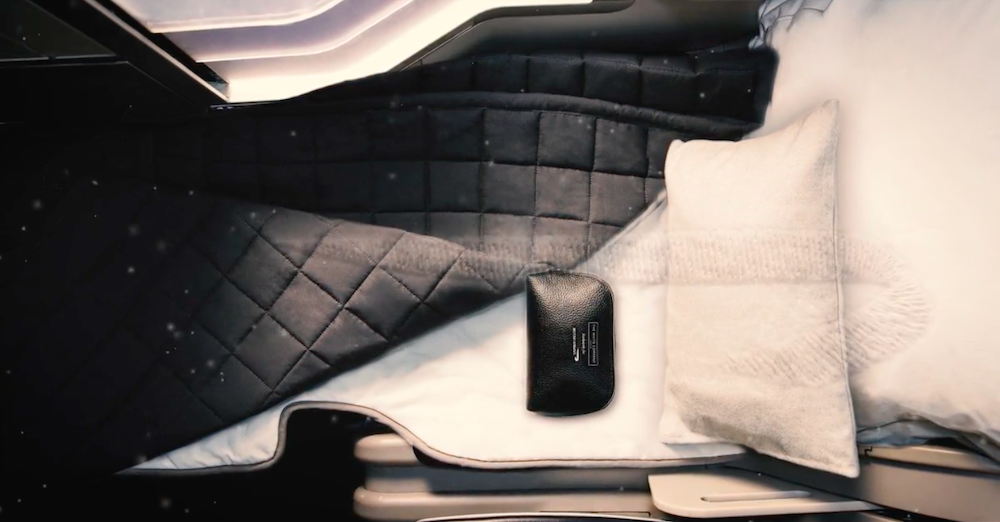 The catch is that they've been rolling this out at a very slow pace. I get that some trial and error is required, though even this year they're still rolling out the new soft product on some routes.
Well, just about a year after the new soft product was announced, it looks like British Airways will be making some changes to it, and they'll be eliminating some of the positive developments that were made (as of October 28, 2018).
What made the new Club World dining experience different was that they used trolleys for starters and desserts, so that passengers could see what they were ordering.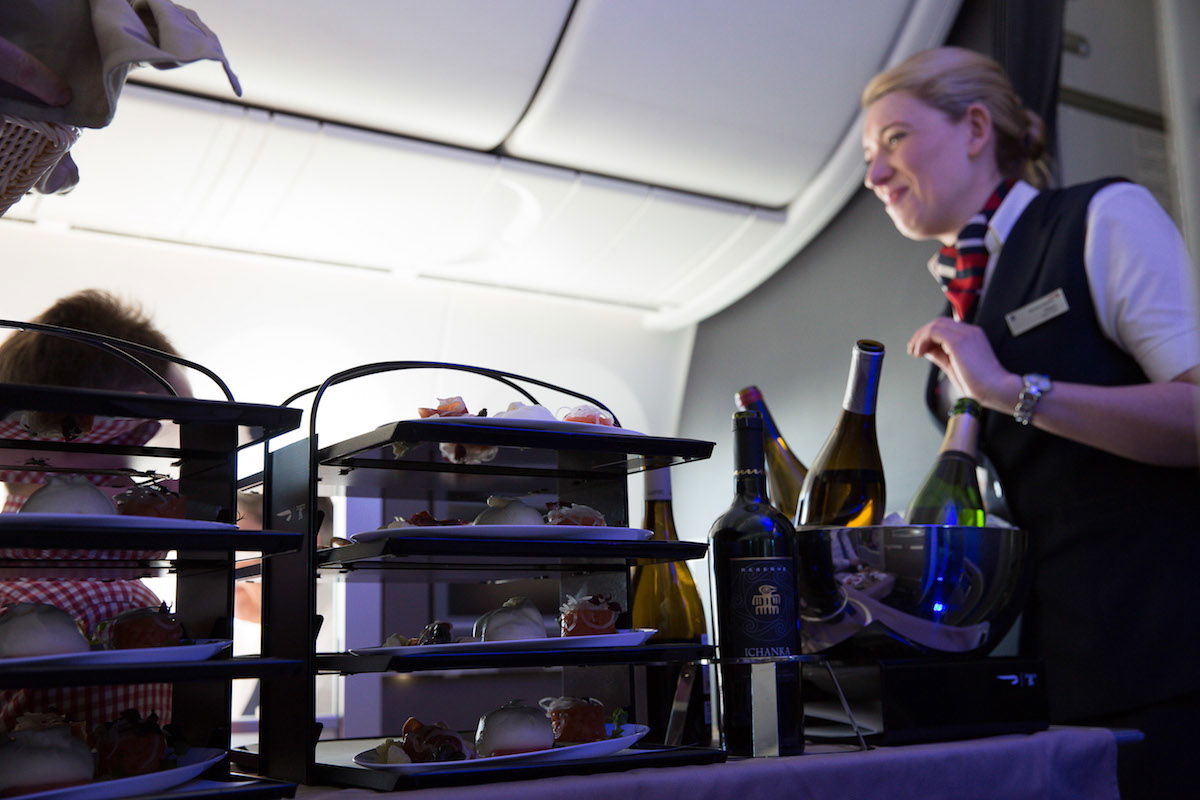 Apparently British Airways has found that this service concept just takes too long, and that's feedback I've heard from people as well. Business Traveller quotes a BA spokesperson as sharing the following details of the changes that will be happening:
Priority order at beginning of service
Separate meal and drink order (as per the original service routine)
Starter order taken with main meal order
Starter and dessert delivery fully hand-run
Special meals delivered at the same time as standard meals
Removal of the service trolley, etagere, wine bowl and associated equipment
So you can say goodbye to the trolley, and I imagine a lot of the restaurant-style elements will go, given the focus on speed.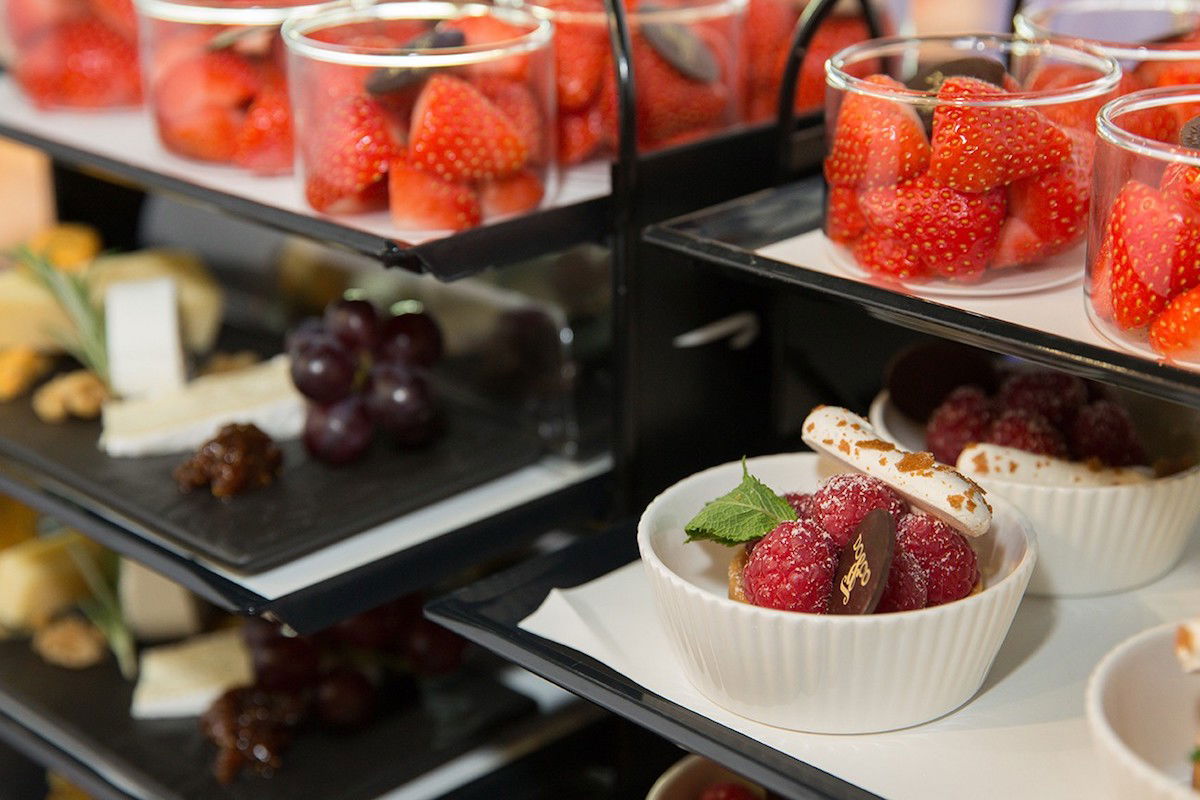 Of course it's disappointing that British Airways specifically advertised these features and is now eliminating some of them, though at the same time they have to make sure they can actually deliver on the service they're promising in a realistic way. I can totally see how time consuming this service was, especially given British Airways' huge Club World cabins.
I'd still say the service is a significant net-improvement over the old service. Back in the day they'd use regular carts rather than display trolleys, while now they'll just be hand-running things.
I never had the chance to experience the current Club World service since it was introduced last year, though I'll be flying Club World shortly after these changes kick in, so I'm guess I'm happy I'll be among the first to experience the new service.
What do you make of British Airways' changes to their Club World service protocol?