I appreciate when loyalty programs get creative, and that's exactly what World of Hyatt has done with their newest partnership.
It has just been announced that Miraval Arizona Resort & Spa in Tucson, will be joining the World of Hyatt program as of today (June 29, 2017). World of Hyatt members can now earn and redeem points at Miraval, as well as receive elite benefits.
For those of you not familiar with Miraval, it's one of the leading wellness resorts in the US. World of Hyatt members can both earn and redeem points.
World of Hyatt members can earn & redeem points at Miraval
World of Hyatt members can earn points on stays and eligible spa and activity spend at Miraval, at the standard rate of five base points for every eligible dollar spent.
Meanwhile World of Hyatt members can also redeem for award nights at Miraval. When redeeming points, guests will receive a $175 resort credit per person per day, along with unlimited meals, snacks, and over 120 wellness activities and classes each week.
The free night award redemption rates will be as follows:
45,000 World of Hyatt points per night for a standard room, single occupancy
75,000 World of Hyatt points per night for a suite, single occupancy
20,000 World of Hyatt points per night for the second guest
Points + Cash redemptions will also be available, though capacity controlled, at the following costs:
22,500 points plus $450 per night for a standard room, single occupancy
32,500 points plus $550 per night for a standard room, double occupancy
Members will enjoy all standard World of Hyatt benefits on stays, including suite upgrades, elite qualifying nights, and more.
Two further promotions at Miraval for World of Hyatt members
To celebrate the new partnership, World of Hyatt and Miraval have teamed up to offer two promotions for stays through September 15, 2017. Do keep in mind that it's really hot in Arizona this time of year, so I suspect occupancy is quite low.
First of all, members can receive a fourth night free on a paid three night stay. The fourth night free package includes the following:
$100 nightly resort credit to spend on the spa and activities
Unlimited outback hiking, mountain biking, group fitness classes, group photography classes, challenge activities, climbing wall and more
Luxurious, casita-style accommodations
All healthful and flavorful meals, snacks, smoothies and non-alcoholic beverages
Complimentary shared shuttle transfers from Tucson International Airport or complimentary valet parking for those driving in
Unlimited participation in daily yoga, meditation, fitness and more
Full access to Miraval Arizona's extensive resort amenities including fitness center and the Life in Balance Spa
On top of that, World of Hyatt members can save 50% on the cost of award nights at Miraval. Members who redeem points for free stays or Points + Cash stays will receive 50% of the points back as bonus points after the fact. These stays will still include a $175 per person daily resort credit, healthy cuisine, freshly prepared snacks, and an abundance of complimentary wellness activities, lectures, fitness classes and more.
That means that through September 15 you'd end up paying 22,500 points for a single occupancy stay, or 32,500 points for a double occupancy stay.
How much do stays at Miraval Resort usually cost?
This will be Hyatt's most expensive property in terms of the number of points required, though in fairness it includes meals and activities, plus a $175 per person per day credit. As a point of comparison, here's how much paid stays would cost in July/August (low season) and November/December (higher season), based on single occupancy: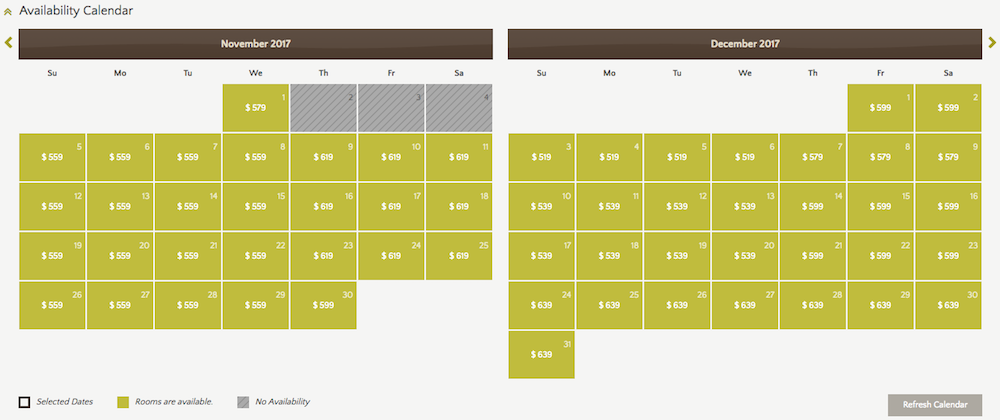 What those rates don't include is a 23% resort charge, which will add up quite a bit. However, the rate also includes meals, activities, and a $175 per person per day credit.
I value World of Hyatt points at ~1.5 cents each, so to me the 45,000 points required per night are worth $675. That's roughly the same as the paid rate in high season, factoring in the resort charge. However, when you redeem points for a stay you're also not earning points, which is one consideration.
Some videos of Miraval Resort
I had heard of Miraval before this announcement, but never really looked into it. Here's a marketing video about the property:
And here's a video the Ellen Show did about the property, which maybe gives you a better sense of what to expect:
Bottom line
I commend World of Hyatt for this new partnership. While it looks like the hotel isn't formally becoming a Hyatt, they've done a good job of offering benefits on these stays so that you get a similar experience that you'd get at a Hyatt.
I feel like the redemption rates at Miraval are fair — they're not an exceptional value, but they're not bad either. Personally I'd rather redeem points at Hyatt's top hotels and try to snag a good paid rate at Miraval, and earn Hyatt points and stay credits.
I also think it's worth noting that this won't be for everyone. This is an award winning wellness resort, so it's not like your traditional relaxation destination. This is a different type of vacation.
On the plus side, the fact that the resort includes all meals and activities, plus a $175 per person per day credit (which can presumably be used towards spa treatments, etc.), and is a non-tipping resort, makes this a potentially good value.
Has anyone stayed at Miraval before? Anyone tempted to stay now that it's part of World of Hyatt?