Miraval is Hyatt's boutique luxury wellness brand. It currently has three locations in the United States, in Austin, the Berkshires, and Tucson. The brand is now expanding internationally, but not necessarily where you'd expect.
Plans for Miraval Red Sea, Saudi Arabia
Hyatt and the Red Sea Development Company have entered into a management agreement to open Miraval the Red Sea. The luxury wellness resort will be located on Saudi Arabia's Shura Island, which is the central hub for the Red Sea Project. It will open as part of the first phase of the Red Sea development, though an exact opening timeline hasn't yet been revealed.
Miraval the Red Sea will offer 180 guest rooms and suites, including 20 villas, spread across over three million square feet. The resort will:
Have a 40,000 square foot spa with 39 treatment rooms
Have a walking trail system, mangrove boardwalk, outdoor adventures, and several intentionally purposed rooms set up for art, creative expression, music, wellness lectures, and hands-on workshops
Have a focus on dining, with a central dining room, a marketplace, and various cooking classes and workshops
Below are the three renderings of the property that have been published so far.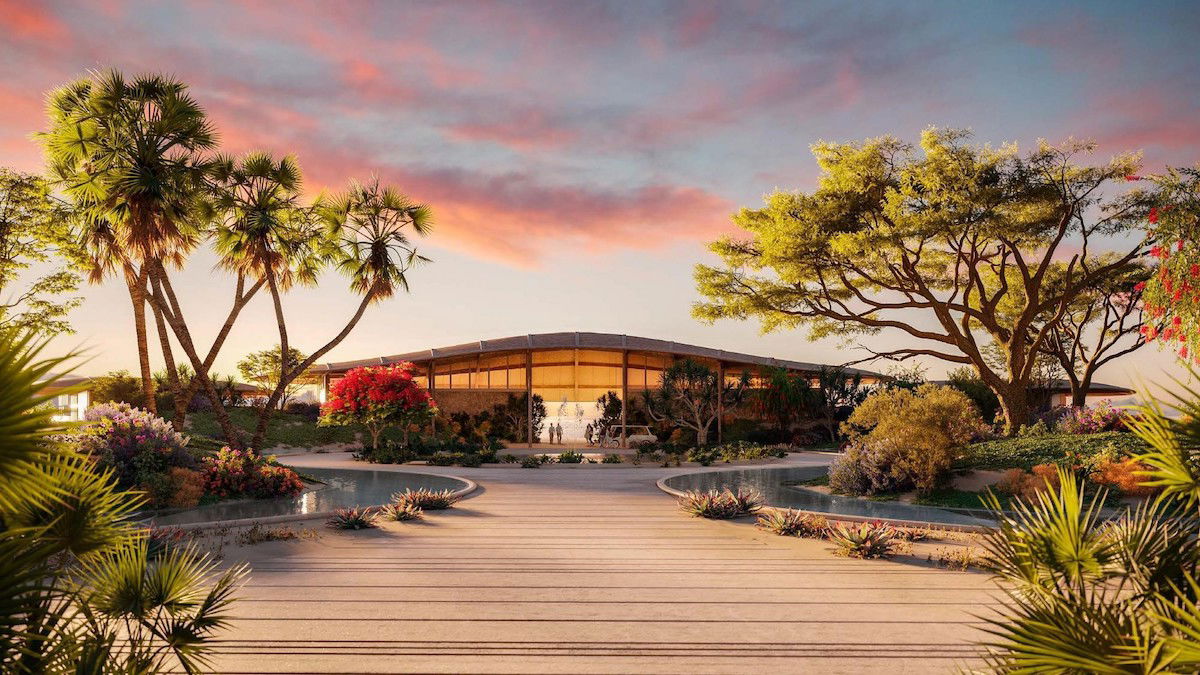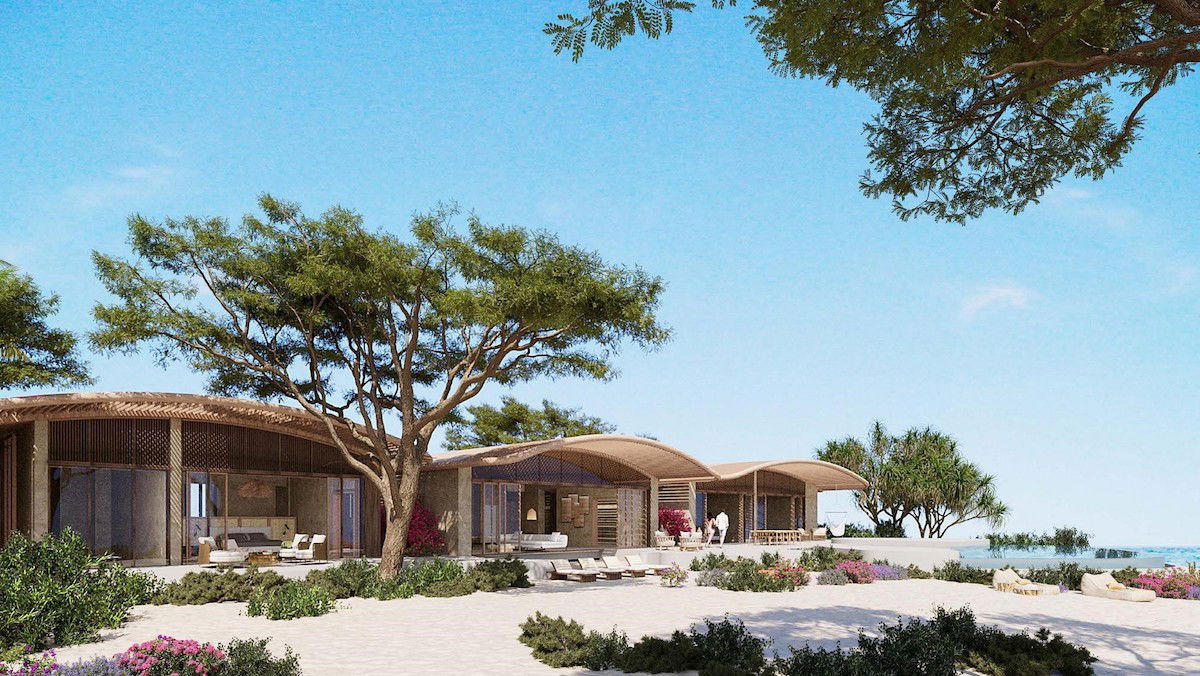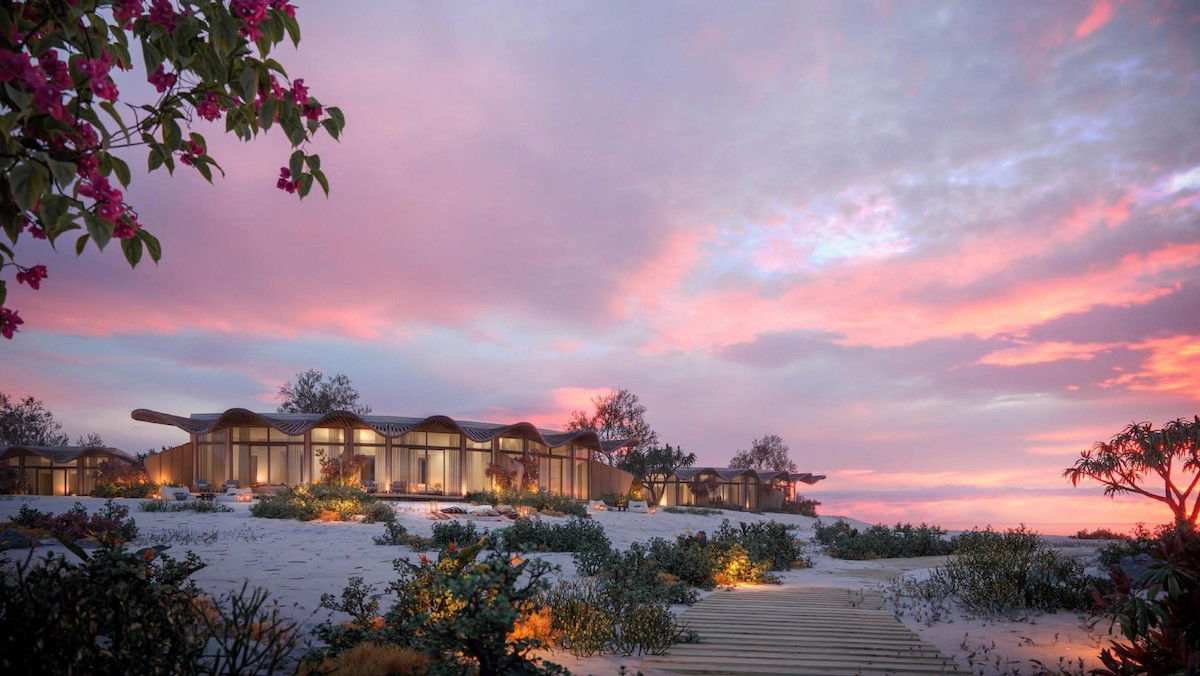 Saudi Arabia sure is pushing tourism
As I often say, it's important to keep in mind that for the major hotel groups, it's investors that are really the customers, and us guests are the product being sold to investors. We've seen an incredible number of new developments announced in Saudi Arabia lately, which reflects that Saudi Arabia is trying to heavily pivot to tourism in the long run.
Saudi Arabia plans to invest one trillion dollars in tourism over the next decade, making it the country that's investing the most in tourism. The Red Sea Project is intended to become Saudi Arabia's premier international leisure destination.
The Red Sea Project spans 10,800 square miles, and includes 120 miles of coastline, plus an archipelago of more than 90 untouched islands, volcanoes, deserts, mountains, and a wide variety of wildlife.
Of course the challenge here is that Saudi Arabia historically hasn't even been open to (non-religious) tourists, and for that matter hasn't been a destination on many peoples' radars. Quite to the contrary, it's a destination that many people have no desire to visit.
So it's going to be interesting to see how Saudi Arabia is able to transform. Investing a trillion dollars in tourism is great, but what's more important is creating a fun and tolerant environment. Crowne Prince Mohammed bin Salman has promised to return the country to "moderate Islam," and while some progress has been made, the country has a lot of work to do before it'll become a hot tourist destination, in my opinion.
Bottom line
Miraval is expanding internationally for the first time, with plans for a property in Saudi Arabia, as part of the Red Sea Development. As of now we don't know when the property will open, and the renderings don't show us all that much of what to expect. I imagine this isn't what most would have expected Miraval's first international property to be.
Saudi Arabia sure is throwing a lot of money at tourism, and I'm curious to see how this all plays out. There are endless chain hotels planned for this development, including a St. Regis with overwater villas.
What do you make of Miraval's plans to open a property in Saudi Arabia?