We're seeing countries around the world announce new entry requirements, and in many cases these are evolving by the day. The Maldives has today shared the exact date when they'll again welcome tourists, with limited restrictions on visitors.
The Maldives' initial plan for welcoming visitors
Several weeks ago I wrote about how the Maldives was considering some of the most extreme entry requirements we've seen from any country looking to allow tourists. According to a draft proposal shared by the Minister of Tourism of the Maldives, the country would welcome tourists as of July, with the following restrictions:
Travelers would have to apply for a tourist visa in advance, at a cost of $100
Visas would only be granted to those who have a confirmed booking for a minimum of 14 nights, as well as travel insurance
Travelers would need to submit either a negative antigen test or a positive antibody test, up to a week before arrival
Travelers would have to pay $100 for an additional PCR antigen test upon arrival in Male
Guests would need to be confined to their quarters until their test results are reported, which would take from three to 12 hours
The Maldives was going to have extreme entry requirements
The Maldives' new plan to welcome tourists
While this plan was first shared a couple of weeks ago, no exact date was given for when the Maldives would welcome tourists. The Maldives plans to reopen to tourists as of July 15, 2020, and is arguably going from one extreme to the other. The Maldives:
Smart or irresponsible?
A lot of countries are struggling with finding the right balance between encouraging tourists to visit while still trying to minimize the spread of COVID-19 as much as possible.
The Maldives' economy is heavily dependent upon tourism, so I'm not surprised to see the Maldives backing down from the initial plans, which would have probably deterred a vast majority of prospective visitors.
However, this new plan seems like the other extreme, in my opinion:
On the one hand, a vast majority of COVID-19 transmission seems to be indoors, while time in the Maldives is overwhelmingly spent outdoors; to what extent does that lower the risk?
That being said, not doing any sort of testing (or even requiring testing before departure) seems to me like it might be pushing it, especially when you consider the logistical challenges and limited capacity associated with medical care in the Maldives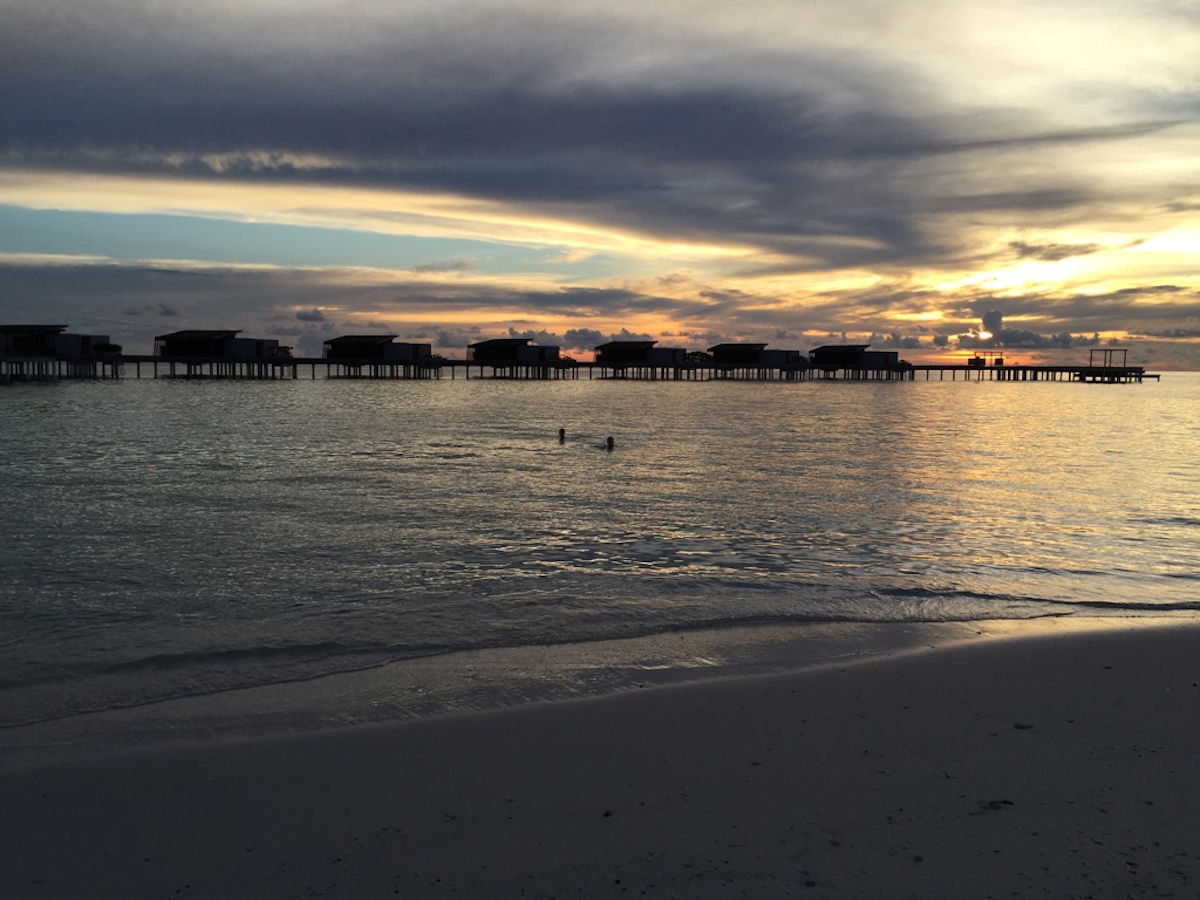 Is the Maldives being smart or irresponsible?
Individual resorts may institute their own testing
While the country as such won't require any sort of testing on arrival, individual resorts may. In the Maldives most resorts are on private islands, and a reader shares the pre-stay email he received from a resort for an upcoming stay. For stays at Soneva Fushi and Soneva Jani:
The resort will be conducting COVID-19 PCR tests for guests upon arrival at Male Airport
When you are transferred to the resort you're asked to stay in your villa until the test results come back negative, which isn't expected to take more than six hours
If the test comes back positive, you'll be asked to stay in your villa for 14 days, and the rate will be waived for that entire time, though guests will have to pay for meals and other incidentals
Guests will have their temperature taken daily, and those staying more than a week will be asked to take a second PCR test
Bottom line
The Maldives is planning on welcoming tourists with few restrictions as of July 15, 2020. While the country as such isn't instituting many precautions, it seems like individual resorts may.
At least some resorts will be requiring guests to get tested, will take temperatures daily, and more. I would imagine for most people the comfort level of traveling to the Maldives varies based on an individual hotel's policy.
One major challenge with a trip to the Maldives is simply getting there, given how limited international flight schedules are at the moment, the limits on international transit at many airports, etc.
What do you make of the Maldives' new plan for tourism? Would it make you more or less likely to visit?