Most airlines will serve champagne in international business and first class and some airlines have been investing heavily in the champagne experience their passengers can expect on board.
The quality (and price) of the champagne served is usually significantly better in first class than business class, as you might expect.
Malaysia Airlines has slowly been improving their hard and soft products with new planes, new seats and now, an improved champagne.
Malaysia Airlines has recently been serving the following champagnes on board its medium and long haul flights:
Comte Audoin de Dampierre Grande Cuvee Brut in Business Class (which retails for around $35 per bottle); and
Taittinger Comtes de Champagne 2005 in First Class (which retails for around the $110 per bottle mark).

When Ben flew Malaysia Airlines A380 first class back in 2013, he was served Dom Perignon 2003, which retails for around $180 per bottle. So their first class champagne is good, but their business class champagne has been nothing special.
My parents flew Malaysia business class from London to Adelaide (via Kuala Lumpur) on Sunday and though they are relatively new to flying in premium cabins (I've finally got them into this hobby!) they were incredibly impressed with the entire experience from start to finish.
Malaysia Airlines has announced on Facebook, that for a limited time, they will serve Taittinger Comtes de Champagne 2007 in business class on all flights between Australia/New Zealand and Kuala Lumpur.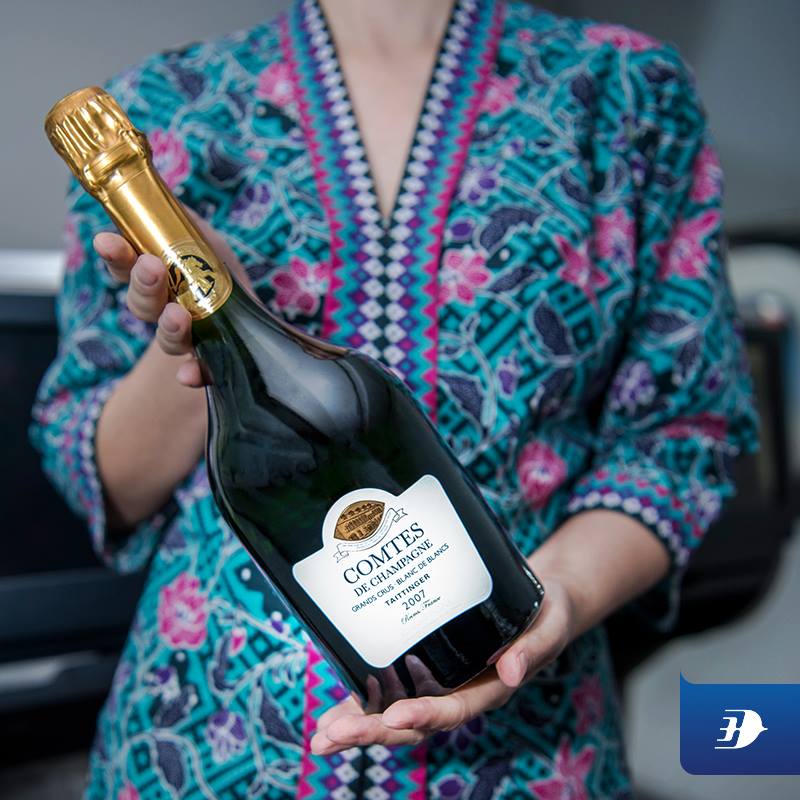 This champagne retails for over $100 per bottle, so to say this is a huge step up from their current business class champagne is an understatement. I know the cost of the bottle doesn't necessarily equate to its quality but this is an impressive move by the airline.
This offer appears to run until their supplies run out.
I do wonder if they will limit the number of bottles on each eligible flight, so that this vintage can be offered for a longer period?
Malaysia Airlines flies to the following destinations in Australia and New Zealand (they recently axed Darwin):
Adelaide
Auckland
Brisbane
Melbourne
Sydney
Perth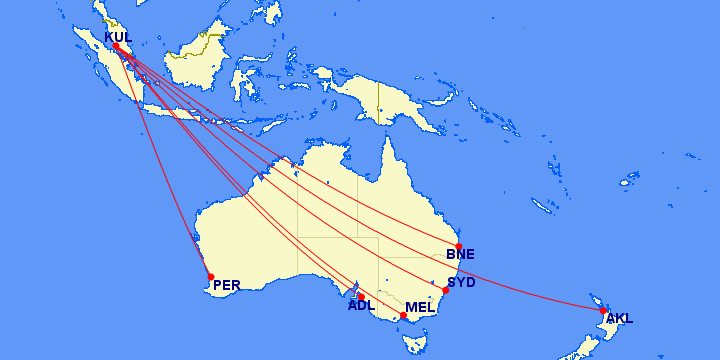 The only other airline I can think of that serves vintage champagne in business class is EVA Air, which I believe is currently serving the Veuve Clicquot La Grande Dame 2006.
Bottom line
I'll admit I can't taste a massive difference between a really expensive champagne and a cheaper bottle, although I think I could tell the difference between champagne and prosecco in a blind taste test.
I've had very expensive vintage champagne in first class numerous times, but probably prefer something like a Lanson Rose champagne myself. I do appreciate when airlines like Qatar Airways serve both a brut and a rose in business class.
I do recall being served Pommery on a United flight once in business class, which tasted absolutely vile.
To me, in a premium cabin it's more about the experience, tradition and routine of sipping champagne on an aeroplane, especially during boarding, that still makes me smile even after all these years of doing it.
But kudos to Malaysia Airlines for this unusual, and unexpected treat for business class passengers.
What is the best business class champagne you have ever been served?