Most of you are probably aware that intra-Europe business class leaves a lot to be desired. For most of the major European airlines, business class on short-haul flights just consists of economy seats with blocked middles, and then you get better food and drinks. So you can expect seats with 30″ of pitch and virtually no padding.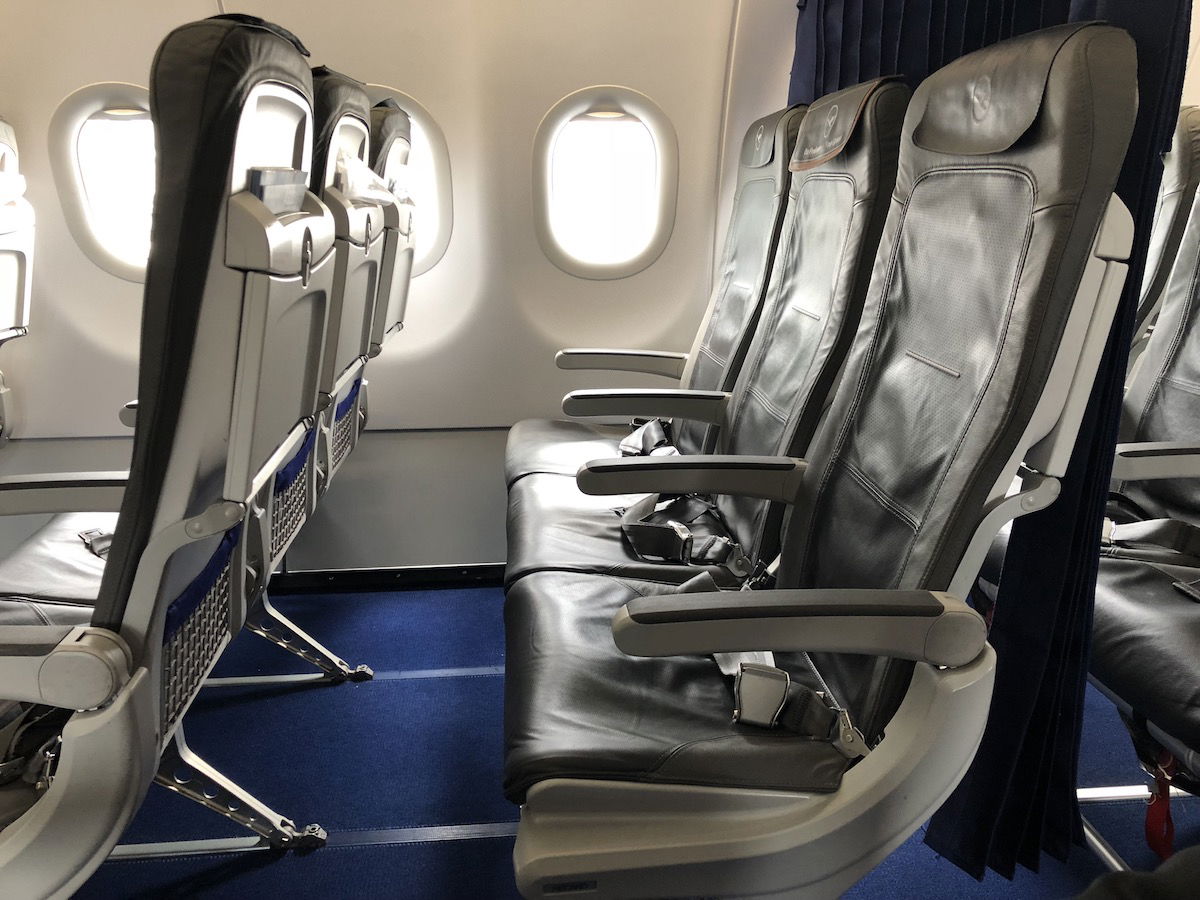 Sometimes European airlines fly these planes on their longer routes within Europe, which can reach up to four hours. That's a long time to spend in those uncomfortable seats.
However, Lufthansa is doing something truly crazy. Lufthansa has been flying to Pune, India, since 2008. They've been the only airline to fly nonstop between Pune and Europe. Lufthansa's Pune flight has been operated by PrivatAir, which has both Airbus and Boeing narrowbody aircraft in a premium heavy configuration. This meant they could operate a low capacity plane on this fairly long flight.
However, over the summer Lufthansa ended their partnership with PrivatAir, causing them to cancel flights to Pune. The problem is that Pune Airport doesn't have a very long runway, so I suspect they couldn't operate a widebody aircraft there without taking a serious weight restriction (and even then it may not have been possible).
So Lufthansa is doing something creative… and sort of cruel. As of November 1, 2018, Lufthansa is resuming flights between Frankfurt and Pune. However, they're using a regionally configured A319 for the route, and the plane will make a fuel stop in Baku.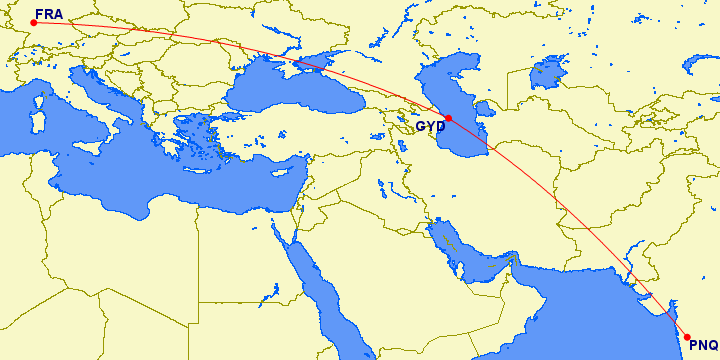 The plane won't actually pick up or drop off passengers in Baku, so passengers will remain onboard the aircraft the entire time. The schedule will be as follows:
LH768 Frankfurt to Baku departing 10:30AM arriving 6:05PM
LH768 Baku to Pune departing 6:50PM arriving 12:50AM (+1 day)
LH769 Pune to Baku departing 2:10AM arriving 6:10AM
LH769 Baku to Frankfurt departing 6:55AM arriving 9:15AM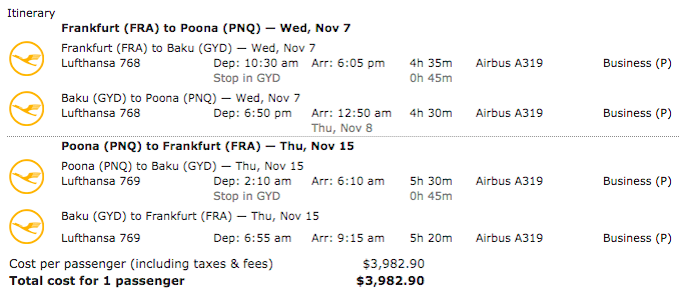 That return flight is an 11hr35min redeye on a regionally configured plane with intra-Europe business class seats. That's sort of unbelievable to me.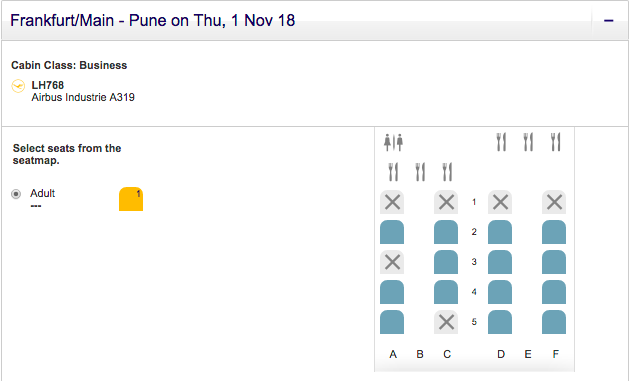 Meanwhile in both economy and business class there's no inflight entertainment. They don't even have drop-down monitors.
Not, surprisingly, there's a ton of award availability on the flight, should you want to subject yourself to this.


Can anyone think of a worse flight — on any airline, anywhere in the world — to take in business class (and maybe even in economy)?