Earlier I wrote about the significant changes being made to the Lufthansa Miles & More program as of 2021. On balance the changes aren't that negative, and in particular I'm surprised that the program isn't increasingly geared towards full fare passengers, which otherwise seems to be the trend.
Perhaps the most intriguing aspect of the new program is that there will be opportunities to earn Lufthansa's highly coveted HON Circle status for less than ever before.
Do I suggest people mileage run from scratch to earn the status? Absolutely not. But I find this opportunity intriguing nonetheless.
What Is Lufthansa HON Circle Status?
Lufthansa HON Circle is probably the world's most exclusive elite tier with published requirements. Earning HON Circle status currently requires 600,000 elite qualifying miles every two years. Not only that, but only miles earned in paid first and business class on select airlines qualify.
The single biggest benefit of HON Circle status is that you get access to the incredible Lufthansa and Swiss first class lounges whenever you fly with Lufthansa, even if you're flying domestically in economy.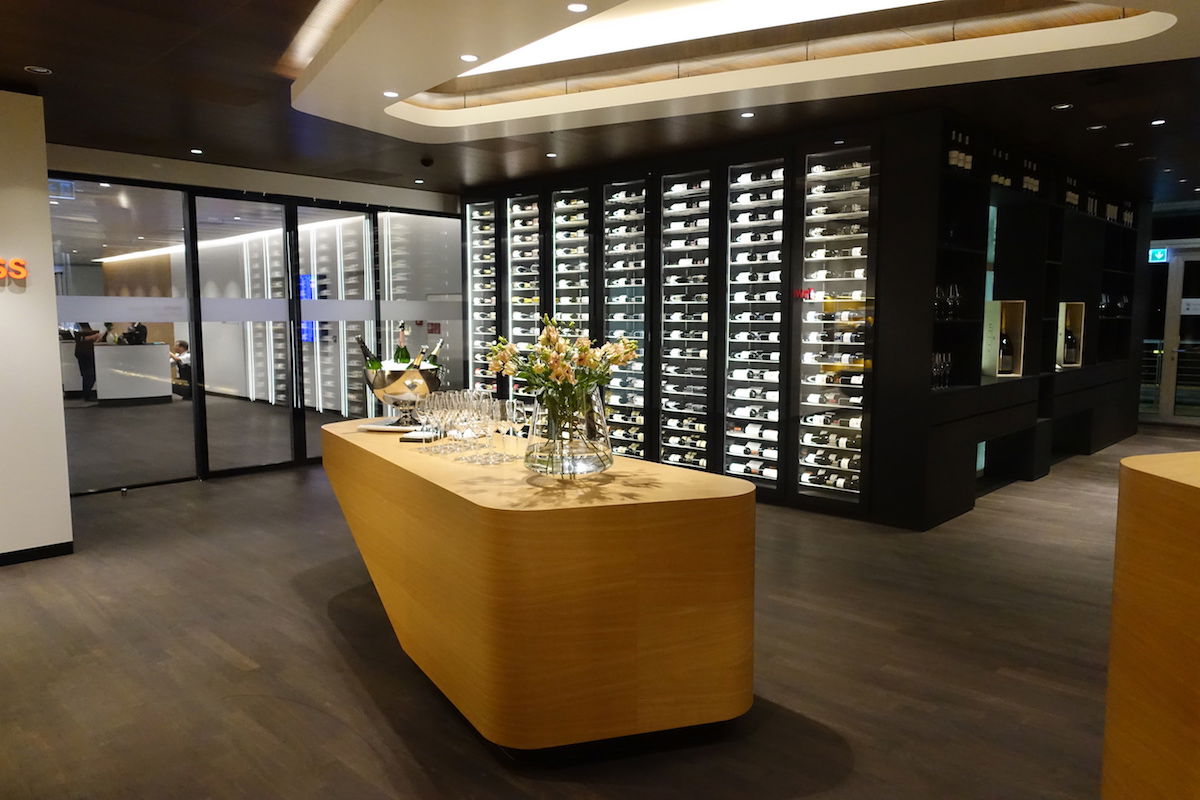 Enjoy the SWISS First Class Lounge Zurich as a HON Circle member
As a kid my goal in life was to become a HON Circle member and then move into the Lufthansa First Class Terminal basically full time. 😉 In the meantime I have different goals, though I still enjoy visiting Lufthansa's lounges as much as ever…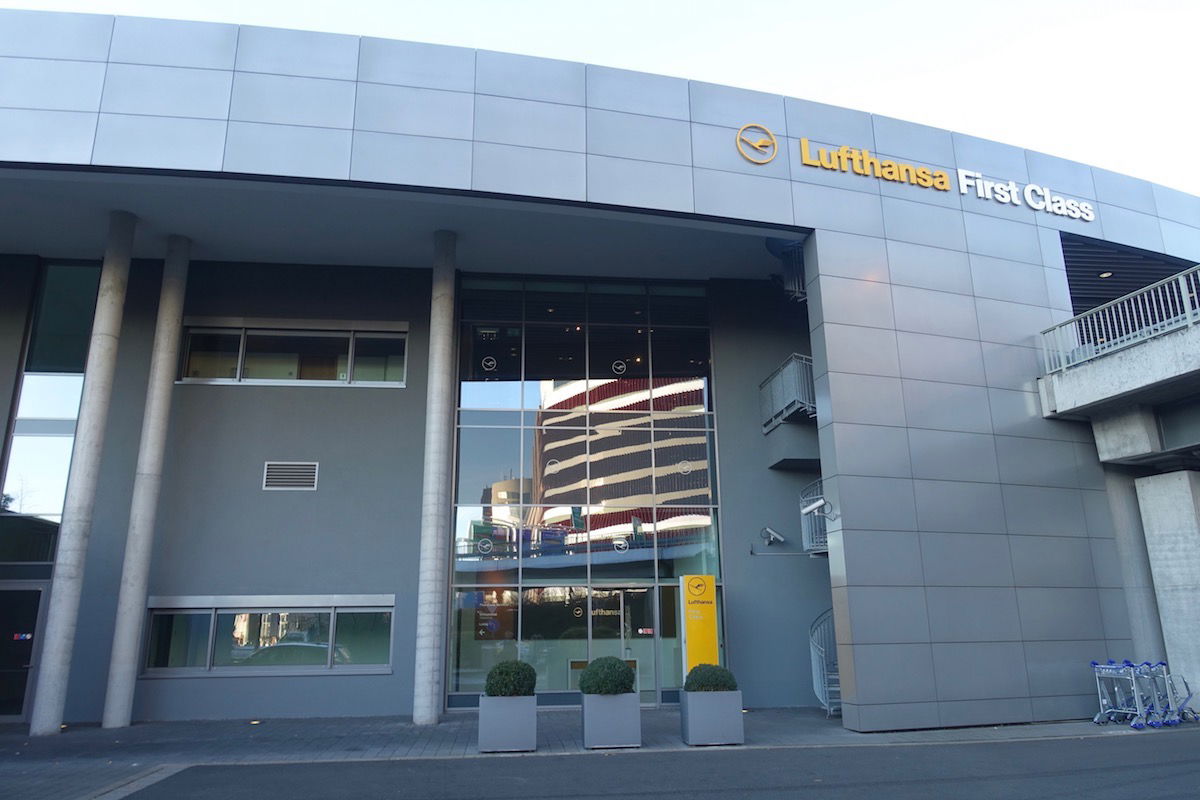 Lufthansa First Class Terminal Frankfurt
Other than that, the benefits of HON Circle are pretty weak — a 25% mileage bonus, six eVouchers per year (it takes one to two vouchers per upgrade), Senator status for a spouse, and more.
HON Circle Will Be Cheaper Than Ever To Earn
Historically there really was no way to earn HON Circle status for cheap. Of course some people paid more than others. For example, with the current criteria you'd need to fly 200,000 miles per year in discounted business class to earn HON Circle status. That's a lot.
Well, when program changes are made you always see some opportunities disappear, while you see other opportunities introduced. With the new program you need 1,500 qualifying points to earn HON Circle.
As a reminder, with the new program you earn the following number of qualifying points:
In economy you'll earn 5 points for continental and 15 points for intercontinental
In premium economy you'll earn 5 points for continental and 20 points for intercontinental
In business class you'll earn 10 points continental and 50 points for intercontinental
In first class you'll earn 10 points for continental and 70 points for intercontinental
There's one particularly intriguing opportunity here.
An intercontinental business class ticket earns 50 qualifying points in each direction, meaning you'd need to fly 15 roundtrip intercontinental flights in business class to earn HON Circle status. That would cost tens of thousands of dollars… or so you'd think.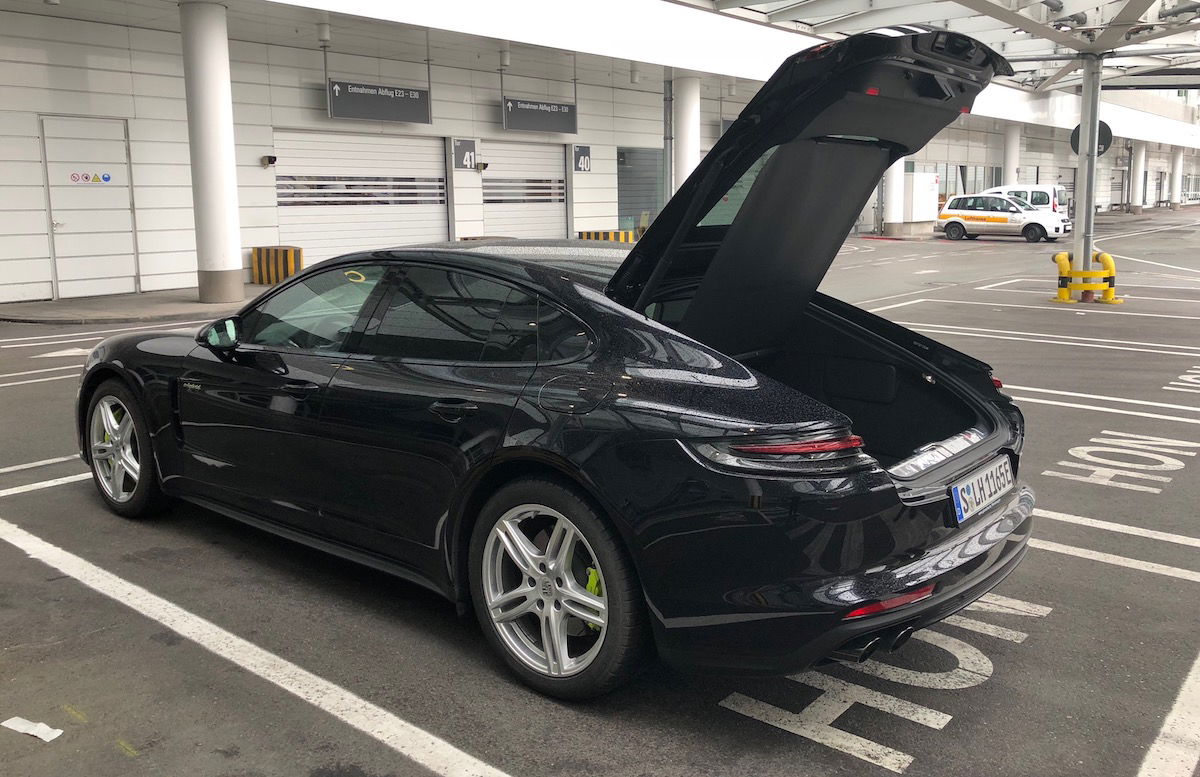 Be driven to your plane as a HON Circle member
With the distinction being based on continents rather than short haul vs. long haul, this opens up some great opportunities. North Africa is known for having cheap fares, and technically a flight between Europe and North Africa is intercontinental.
As an example, you could book the following from Dublin to Algiers, and you'd earn 120 qualifying points roundtrip (10 qualifying points for the flight within Europe, and 50 qualifying points for the flight between Europe and Africa):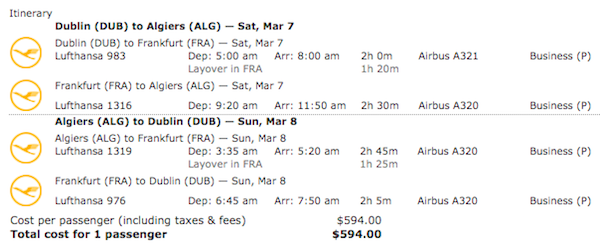 That means you're paying less than $5 per qualifying point. HON Circle requires 1,500 qualifying points, meaning that you could earn HON Circle status for under $7,500.
That's just one random example available right now. I'm sure there are much better opportunities out there, and I bet during a sale you could earn qualifying points for under $4 each.
But I do find it interesting that HON Circle status will be cheaper than ever to earn, for those willing to mileage run.
This Probably Isn't Worth It, Though…
Let me point out that I'm not in any way suggesting people should book 12 of these back-to-back to earn HON Circle status. These are all flights operated by planes with intra-Europe business class, so unnecessarily taking dozens of flights on these planes sounds borderline miserable.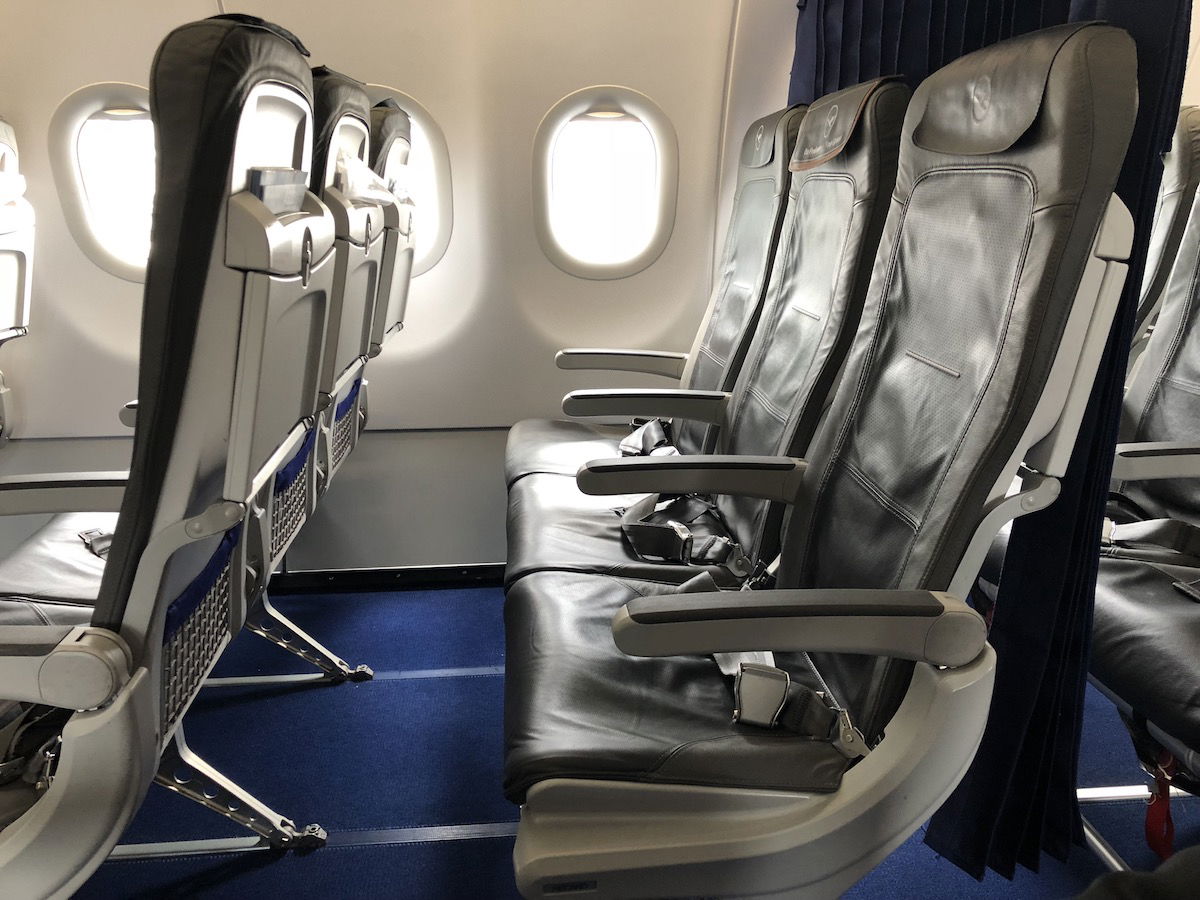 I find this more interesting in theory than in practice.
Nonetheless I would guess that starting in 2021 we'll see lots of end of the year trips to North Africa, whether someone is looking to earn Senator status, or wants to take an extra trip or two to earn HON Circle status.
Bottom Line
While this doesn't necessarily have huge practical implications, it's always fun to see the new opportunities made available by program changes. I'm sure this wasn't fully Lufthansa's intention, but then again, when you make big changes there are always going to be some great opportunities.