When it comes to global aviation, I don't think there's a region in the world with worse seats than what you'll generally find on intra-Europe flights. While a few airlines use their cabins as a point of differentiation on short haul flights, for the most part there's very little difference between EasyJet and airlines like British Airways and Lufthansa.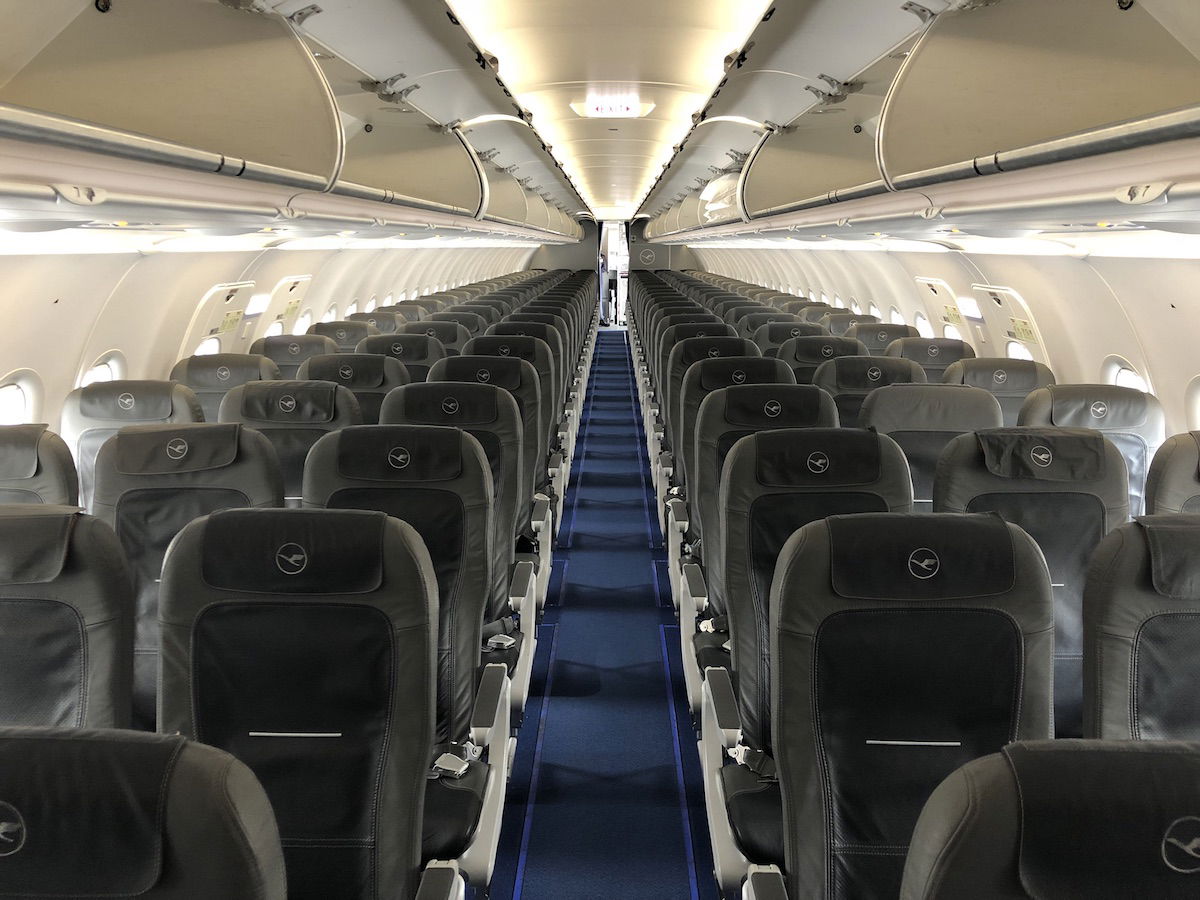 Lufthansa A320 cabin
On that note, Lufthansa recently took delivery of their first A321neo. The airline already has some A320neos in their fleet, but this is their first A321neo.
What makes this plane interesting from a passenger experience standpoint is that it's the first one to feature a new type of seat. The way they describe these seats, you'd think we were talking about British Airways' all business class A318, and not a 215 seat A321.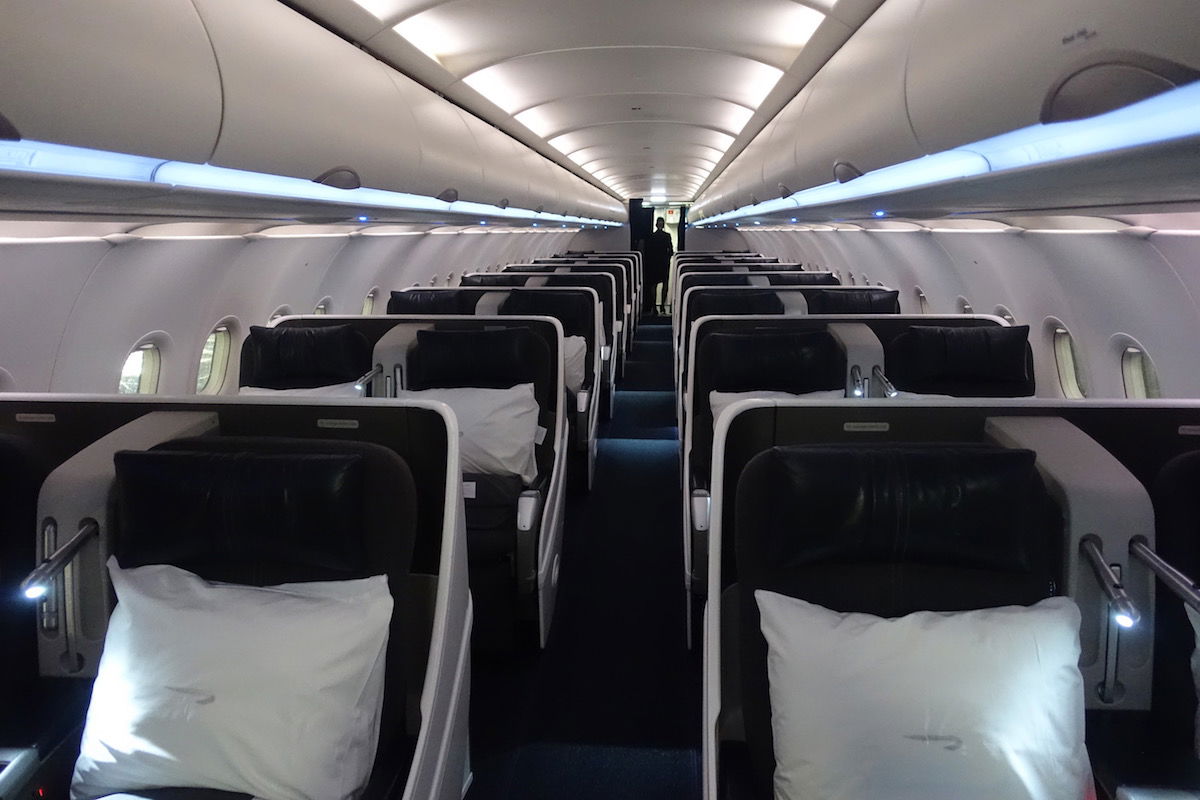 British Airways' Club World London City A318
As Lufthansa describes the cabins, these "new, innovative seats make traveling even more comfortable." Even more comfortable? Have they flown one of their intra-Europe planes? They describe this as offering a "completely new flight experience."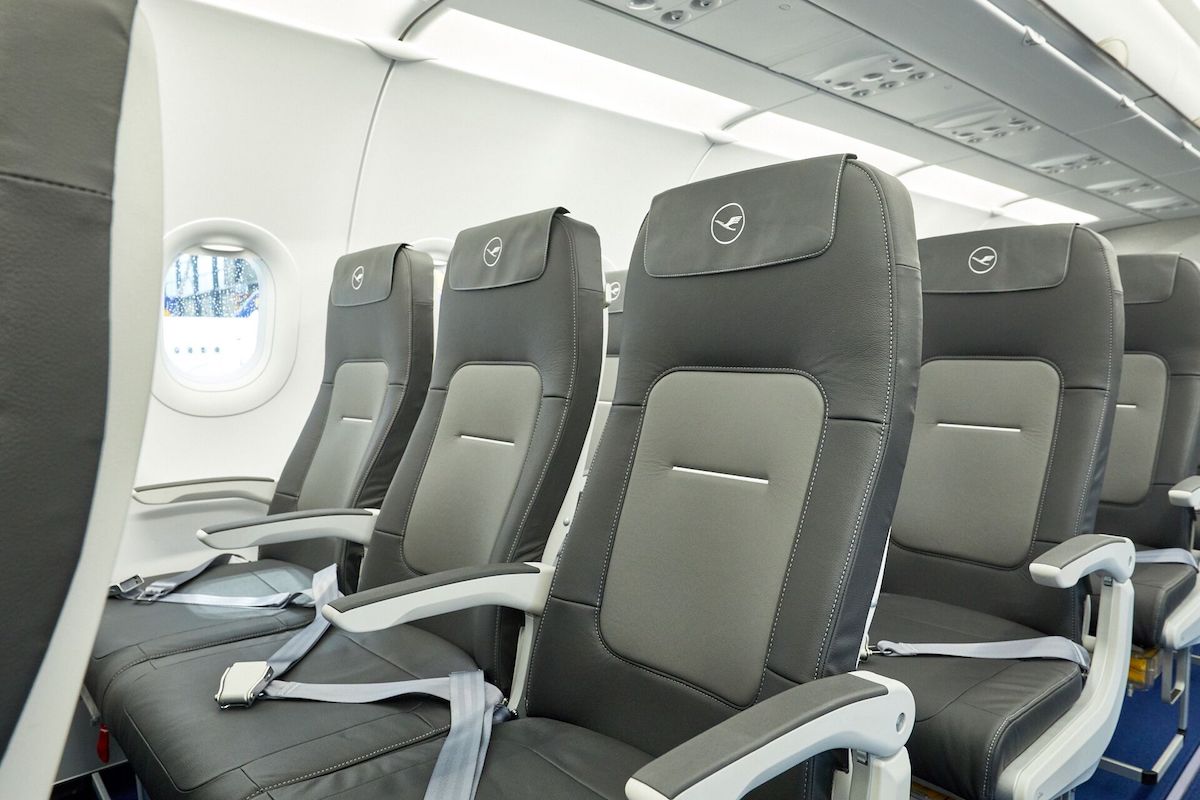 Lufthansa's new A321neo seat
Are they just talking out of their rears, or is there any merit to these seats?
Lufthansa's new seats from Geven
Lufthansa's new seats are manufactured by Geven, an Italian company. Specifically, Lufthansa has chosen the Essenza model (below are some pictures from the manufacturer).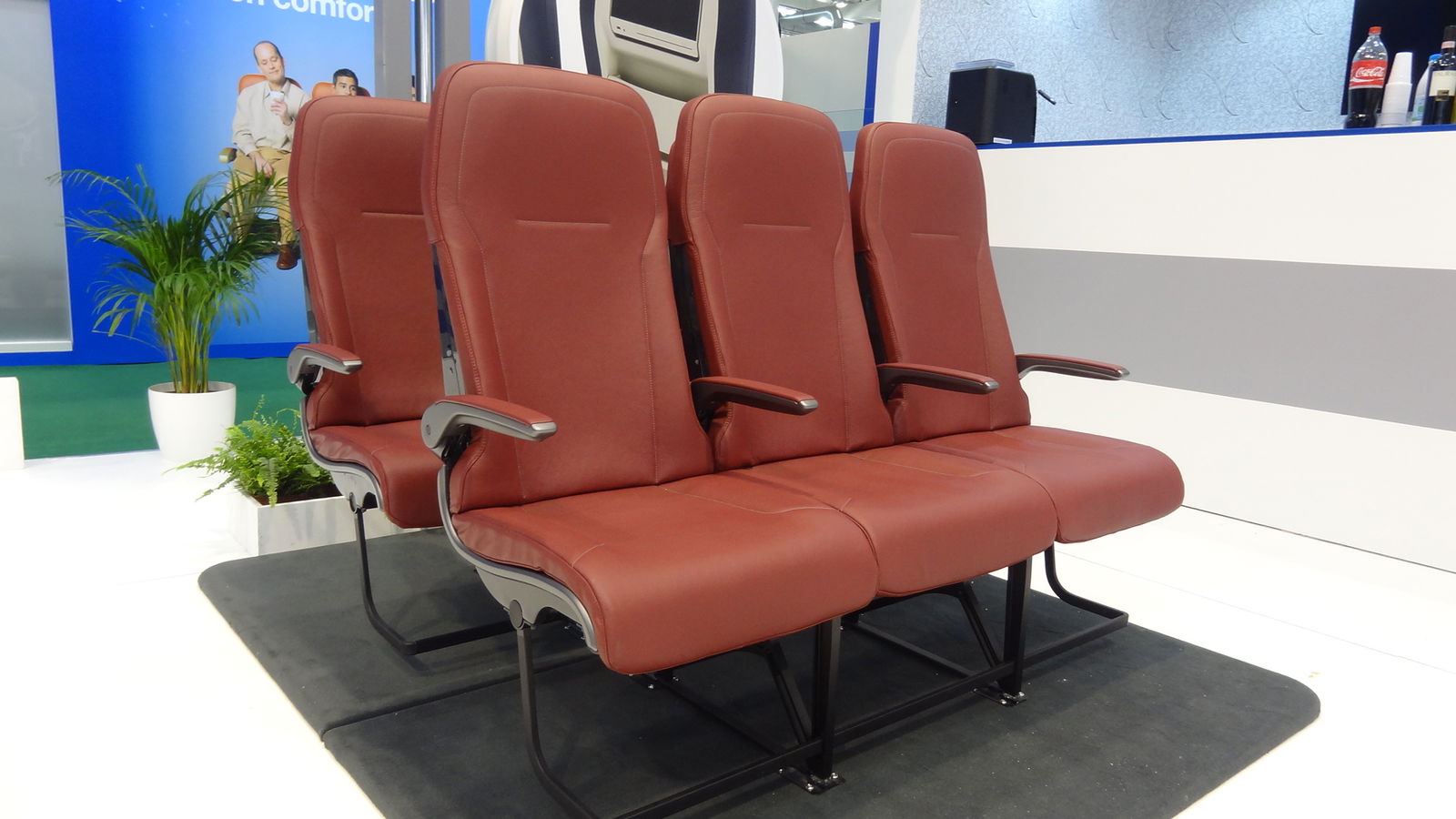 Geven Essenza seats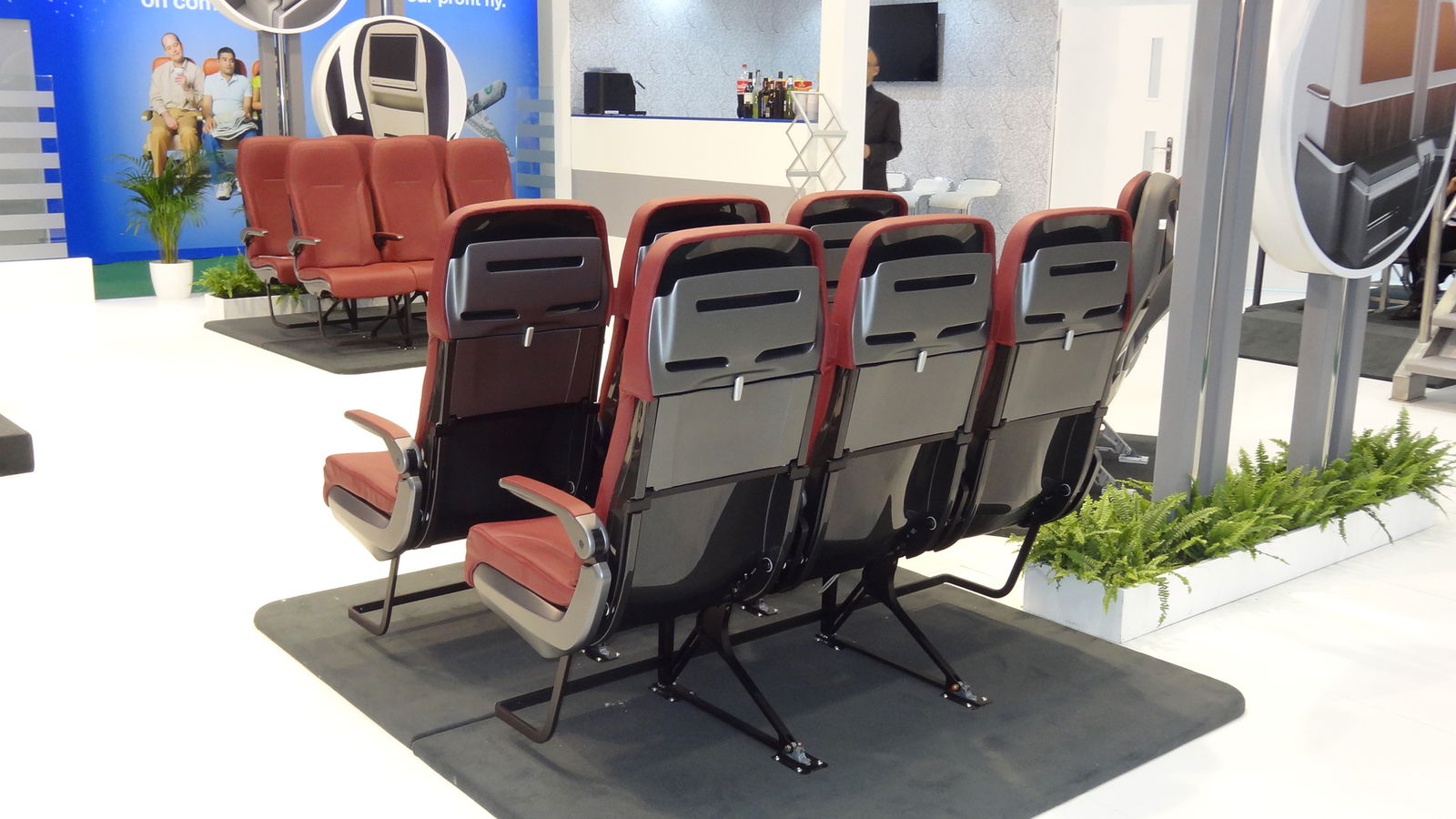 Geven Essenza seats
There are benefits to these seats for airlines — the seats are extremely lightweight and efficiently use space.
But what about the passenger experience? As Lufthansa describes the new seats:
The comfortable full-structure upholstery of the seat and the backrest ensure a noticeably pleasant sitting experience thanks to ergonomic pressure distribution. Thanks to the innovative slimming of the backrest, guests enjoy even more personal space. This is achieved by the newly developed horizontal arrangement of the literature bag above the table.
I'm not sure I'd call "slimming of the backrest" to be terribly innovative. It's an "innovation" that has been making the economy flying experience increasingly more miserable over the past several years.
It's also worth noting that rather than offering a standard 12 degrees of recline, these seats will constantly offer 20 degrees of recline. It sounds like economy won't have the option to recline further, while business class passengers will be able to adjust their seatbacks to achieve 26 degrees of recline.
Each row of seats will also have USB ports, and tray tables will also have special tablet holders.
It's long overdue for Lufthansa to finally install power on their planes, so I'm happy to see USB ports. However, I wish we'd see 110v outlets as well, since in some cases these planes will operate flights that are several hours long.
As Lufthansa's Head of Product Management for Cabins describes the new seats:
"Many customer feedbacks have been incorporated into the design of the seat. We received a lot of positive feedback on the new features. We are therefore convinced that the new seat and the modern ambience of the cabin will further improve the travel comfort of our guests."
Lufthansa is aligning cabins across airlines
Lufthansa Group includes Lufthansa, Swiss, and Austrian, and largely those airlines have had similar cabins on their narrow body planes, but they haven't been identical.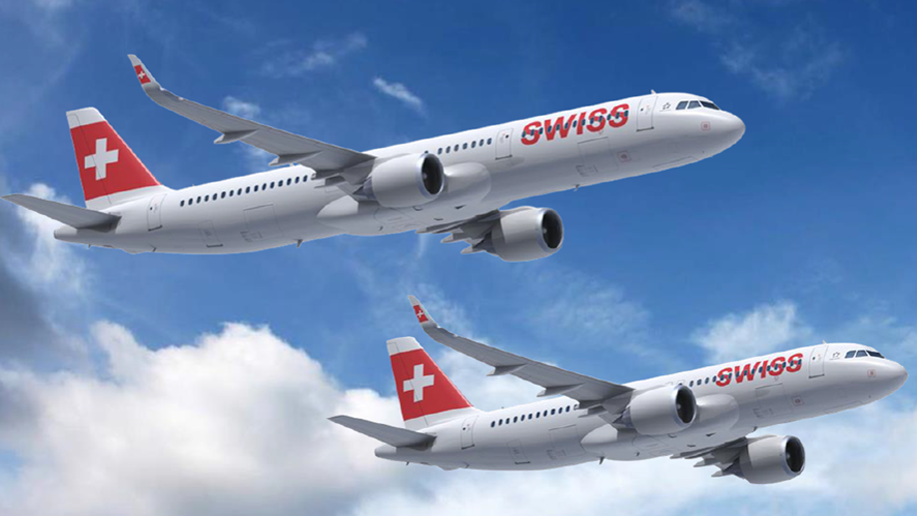 The A321neo is joining Swiss' fleet soon
That's changing. The introduction of the A321neo signifies the first time that a harmonized cabin is being offered across all three brands. The only difference will be the seat covers and headrest covers, so that they maintain some of their own identity.
This concept will be applied to all A320 family aircraft going forward.
Lufthansa Group says that this will give them the flexibility to react more quickly to current developments and to move aircraft and capacity more easily and efficiently between airlines and hubs.
Bottom line
Lufthansa is making their new A321neo seats sound like they're something special, though to me it sure sounds like business as usual as far as intra-Europe cabins go. I'd love to be wrong and for these seats to be better, but I'm skeptical.
I'm at least happy to see Lufthansa be adding power ports to planes at least — too bad they're just USB outlets.